Most products on this page are from partners who may compensate us. This may influence which products we write about and where and how they appear on the page. However, opinions expressed here are the author's alone, not those of any bank, credit card issuer, airline or hotel chain. This page may include information about American Express products currently unavailable on Slickdeals. American Express is not a partner of Slickdeals.
These days Elon Musk is a household name. The archetypal billionaire is well known as the face of brands such as Tesla and SpaceX, and since 2022 as the owner of Twitter (rebranded as X in July 2023).
However, long before the first Tesla product, the Roadster sports car, debuted in 2008 or SpaceX became the first privately funded group to put a payload into Earth orbit the same year, Musk was involved in a very different type of industry — online banking.
Introducing X.com
In 1999 Musk founded a virtual bank called X.com. According to The Wall Street Journal, he founded the fintech with $13 million from the sale of his first startup, Zip2. Zip2 was an online business directory that predated Google and served as an early alternative to standard yellow pages.
When Musk and his partners launched X.com, it introduced several concepts which, in the late 1990s, were considered groundbreaking. Several features made the online bank stand out among its brick-and-mortar competitors, including:
Customers could move cash of any amount electronically between multiple deposit accounts, investment accounts, bond funds, and more—without the need to visit a bank branch or pick up a telephone.
X.com charged (practically) no fees to its customers.
There were no minimum balance restrictions to open or maintain an account with the online bank.
New eligible customers could receive a $20 bank bonus for opening a new account.
Today, it's easy to open a bank account online and to move cash in and out of different accounts with ease, either online or via a convenient banking app. No-fee banking and investment accounts are also common.
There are also several financial institutions that offer generous bank bonuses to attract new customers. Yet in the late 1990s when internet banking was still in its infancy, this group of banking features was quite unusual.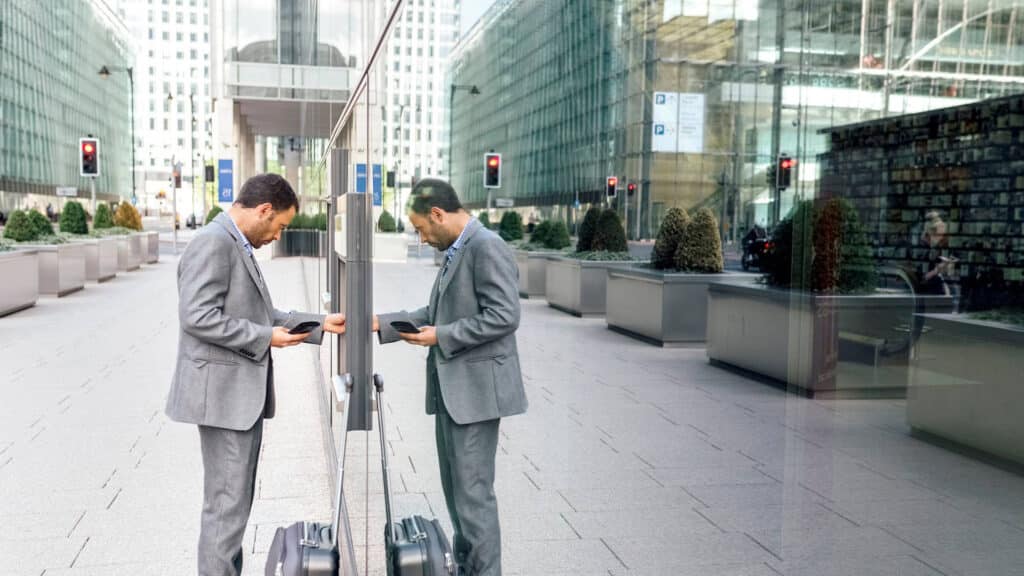 Related Article
How to Avoid 5 Common Mistakes When Earning Bank Bonuses
The PayPal Era
x.com via The Internet Archive
Just a brief year later in 2000, Musk merged X.com with a competitor known as Confinity. Confinity was another growing fintech company co-founded by Silicon Valley's now-infamous Peter Thiel and Max Levchin. Thiel and Levchin owned a more popular money-transfer program than the one Musk had created — a service named PayPal.
Remember, today it's easy to pay online for products and services. There are also many personal finance apps you can use to manage your cash or send money to family and friends. There are even international money transfer services that are convenient and easy to use. Yet in the early 2000s, Musk and his co-founders (and perhaps most importantly the developers and engineers they hired) were pioneering this type of technology and introducing it to the public.
Related Article
Best Online Banks
After the merger of X.com and Confinity, Musk served as CEO of the new joint venture. But the merger for these former competitors wasn't an easy one. Musk and Thiel in particular had numerous creative disagreements. Conflicts began first over the name of the brand itself. Musk argued fiercely for keeping his beloved X.com name. Yet market research showed that, somewhat unsurprisingly, the brand name reminded consumers of adult-oriented websites.
Other disagreements arose regarding which software platform to use for the PayPal system, with Musk favoring Microsoft and Thiel preferring a Unix-based system. Thiel ultimately resigned over the rift, but he wouldn't remain outside of PayPal's day-to-day operations for long.
While Musk was away on a honeymoon a few months later — the CEO's first publicly reported vacation in years — Thiel and Levchin staged a coup. Before Musk's flight had even touched down in Australia, the PayPal board had fired him as CEO and brought back Thiel in his place to run the company. As Musk recalls the story in a 2007 interview with Fortune years later, "That's the problem with vacations."
Eventually, most of the former employees from the online bank X.com were either fired from PayPal or driven out by the new leadership. Yet this created other problems. As Thiel, Levchin, and other employees from the PayPal fintech team slowly fired or drove out the X.com crew, the remaining team members lacked banking experience.
According to Fortune, Jawed Karim, an early engineer of PayPal who later helped co-found YouTube, says that Thiel didn't know what credit card chargebacks were or how they worked. (Slick Tip: A credit card chargeback takes place when a cardholder disputes a transaction as fraudulent or unauthorized and the credit card company reverses it.) MasterCard reportedly threatened to shut down PayPal's ability to accept payments throught the credit card network due to the company's high number of chargebacks.
Eventually, PayPal sorted its issues out. The company went public in 2002 and eBay bought PayPal for $1.5 billion. At the time of the stock deal, Musk remained the largest shareholder in the company. The sale netted him $180 million.
The Future of X
X
Musk has continued his obsession with the X name and brand, as well as his desire to be involved in (and profit from) the world of financial services.
1999: Musk launches the online bank X.com
2002: Musk founds SpaceX
2015: Tesla, Musk's electric car company, introduces the Tesla Model X
2017: Musk repurchases the domain X.com from PayPal and tweets a thank you to the company for allowing him to buy it back because it holds sentimental value to him.
2023: Musk rebrands Twitter (which he purchased in 2022) as X.
The goal of X, Musk told Telsa shareholders at a meeting in 2017 after he bought back the X.com domain, is to be a one-stop shop similar to WeChat—China's social media, messaging, and mobile payment app. Yet only time will tell whether Musk will be successful in his latest endeavors, and whether Twitter is the right platform to accomplish his goals.