Most products on this page are from partners who may compensate us. This may influence which products we write about and where and how they appear on the page. However, opinions expressed here are the author's alone, not those of any bank, credit card issuer, airline or hotel chain. This page may include information about American Express products currently unavailable on Slickdeals. American Express is not a partner of Slickdeals.
It's no secret that many people love to travel. In fact, a recent Exodus Travels poll found that 80% of Americans want a vacation in 2023 more than ever before. Yet with inflation driving up the cost of flights, hotels, gas, and other travel-related expenses, getting away for a vacation can be a challenge to fit into many household budgets.
The good news is that there are numerous ways to save money on your vacation expenses, including credit card rewards. Redeeming your Citi ThankYou® Points for flights, hotels, and more can be one great way to travel for free or for much less.
Earning and using your Citi ThankYou Points may feel intimidating if you're new to the world of credit card rewards. However, the process isn't difficult to navigate. In fact, there are numerous ways to transfer and redeem Citi ThankYou Points to explore.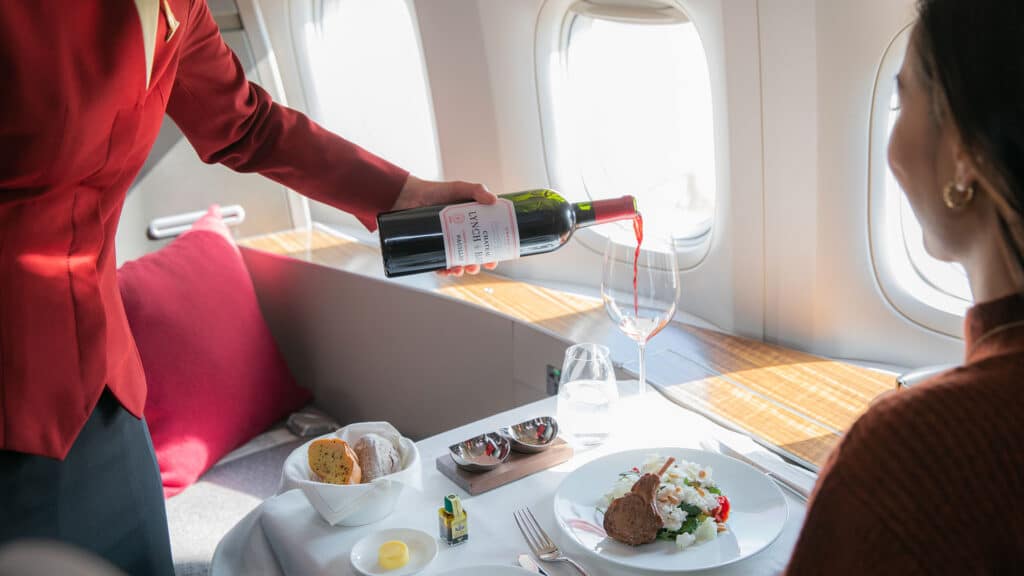 Related Article
Transferring & Redeeming Citi ThankYou Points: Different Ways to Use Your Rewards
Below, you'll discover three real-life stories of people who used their Citi credit cards to earn Citi ThankYou Points, which they redeemed for free or discounted vacations. As you learn from others who have tapped into this benefit, you can learn how to take advantage of attractive credit card rewards for yourself.
Summer in Rome
R.J. Weiss, certified financial planner (CFP®) and founder of personal finance website The Ways To Wealth, is a big fan of the value that Citi ThankYou Points offer. He recently cashed in a stash of ThankYou Points to help cover the cost of five round-trip flights to Rome, Italy, for his family of five.
Weiss, a business owner and father of three, earned most of the points he used to cover the international flights to Rome for his family courtesy of a sign-up bonus on the Citi Premier® Card, from our partner Citi.
Citi Premier® Card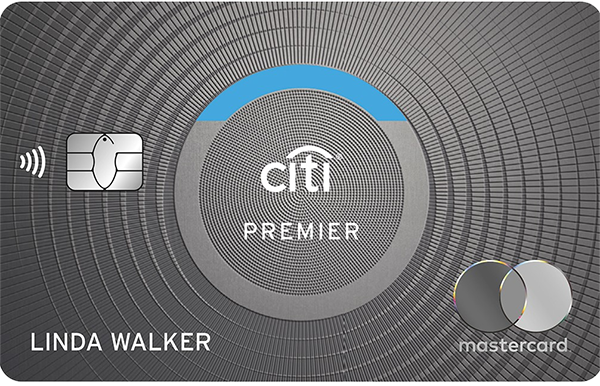 Apply Now
Secure application on issuer's website
Rates & Fees
Our Rating 4.5/5 How our ratings work Read the review
APR21.24% - 29.24% (Variable)
Annual Fee$95
60,000 60,000Citi ThankYou Points

Earn 60,000 bonus ThankYou Points after making $4,000 worth of purchases during the first three months of account opening. Dollar Equivalent: $1,080 (60,000 Citi ThankYou Points * 0.018 base)
The Citi Premier® Card, from our partner Citi, is worth considering if you're looking for accelerated travel rewards but don't want to pay a huge annual fee. It's easy to quickly rack up lots of points on this card. While you can redeem ThankYou points for gift cards, you'll get more value when you redeem points for flights and hotels, and potentially even better value when you transfer points to travel partners.
Overview
This credit card offers its members a range of incentives, such as bonus points, gift cards and 1:1 point transfers with airline partners. One of the more unique features of the Citi Premier® Card from our partner Citi is that it offers 3x ThankPoints for every dollar spent at supermarkets, gas stations, restaurants and travel purchases. Plus, new cardholders can earn 60,000 ThankYou Points after spending $4,000 during the first three months of account opening.
Perks
Earn 3x ThankYou Points per dollar spent on travel, grocery stores, restaurants and gas stations
Annual $100 hotel savings benefit. Just book a hotel stay of $500 or more through thankyou.com or 1-800-THANKYOU to earn the discount.
No foreign transaction fees
Easily transfer your points to Citi's airline partners
Pros
High reward rate on common categories of consumer spending
Points are easily transferable to airlines and hotel partners
No foreign transaction fees
Points never expire
Cons
$95 annual fee
No standout rewards category
While Weiss achieved his trip to Rome via a now expired sign-up bonus, eligible new cardholders may still earn a different yet significant sign-up bonus on the card today — 60,000 ThankYou Points after spending $4,000 during the first three months after opening an account.
In addition to the sign-up bonus, Weiss accumulated another 20,000 ThankYou Points through bonus spending on his Citi Premier Card. The card offers 3X points on airfare and hotel, gas station, restaurant, and supermarket purchases — all of which made it easier for Weiss to earn rewards at a faster rate.
"My view is Citi actually has some of the best bonus spending categories among card providers," says Weiss. "They just don't have the welcome offers and number of cards available like some other credit card issuers."
To make the most of the credit card rewards he had earned, Weiss transferred 100,000 Citi ThankYou Points (along with 50,000 Capital One miles) to one of Citi's 17 airline and hotel partners: Avianca LifeMiles. Once all of the points were converted to Avianca LifeMiles, he booked five round-trip economy flights (30,000 LifeMiles per ticket) from Chicago O'Hare to Rome.
Quick Tip
Check out the Slickdeals Money Guide to see what your credit card points and miles are worth and compare them to the value of other credit card rewards.
Google Flights showed that United (a partner of Avianca) had priced this ticket at $1,413 (for both this summer and the next). As a result, purchasing these five tickets in cash would cost over $7,000. The only cost Weiss had to cover was a total of $511.85 in fees for the five tickets.
Breaking Down the Numbers:
Five Round Trip Plane Tickets: 100,000 Citi ThankYou Points + 50,000 Capital One miles transferred to travel partner Avianca LifeMiles 
Fees paid: $511.85
Total Cash Value: $6,553.15

Related Article
17 Ways to Meet Credit Card Minimum Spending Requirements for a Bonus
Aloha From Hawaii
Jason Steele, Slickdeals contributor and expert in credit cards and travel rewards at JasonSteele.com, is no stranger to the value of credit card rewards. Steele uses the points and miles he earns with credit cards to travel the world on a regular basis, frequently taking his family of five along for the journey. 
One of Steele's most recent credit card rewards redemptions took place when he transferred Citi ThankYou Points to one of Citi's airline partners — Turkish Airlines Miles&Smiles. The Turkish Airlines program may offer one-way flights within North America for only 7,500 miles, and Hawaii counts as part of North America for points redemption purposes.
Steele was able to book five flights back from Hawaii with Turkish Airlines for only 37,500 miles — originally Citi ThankYou Points that he transferred over to Miles&Smiles at a 1:1 ratio. The one-way flights would typically cost around $350 per person. So, it would have cost his family approximately $1,750 before taxes and fees to pay cash for the same flights. In this situation, Steele received 4.5 cents in value for each Citi ThankYou Point he redeemed — a fantastic value.
"Turkish is a great [Citi] partner for booking award flights on United and other Star Alliance carriers," says Steele, "but I also see great value from Wyndham Rewards®, which offers award stays at hundreds of thousands of vacation rental properties at popular destinations."
Like others, Steele earned the bulk of his Citi ThankYou Points by taking advantage of the sign-up bonus opportunity offered on the Citi Premier card. Yet thanks to the generous bonus categories the card offers, he also uses the card and earns ThankYou Points at restaurants, gas stations, and supermarkets, where it earns 3X points.
Breaking Down the Numbers:
Five One-Way Plane Tickets: 37,500 Citi ThankYou Points transferred to travel partner Turkish Airlines Miles&Smiles
Total Cash Value: Around $1,750
See Which Credit Cards Offer Bonuses
A (Long) Weekend in Vegas
Pexels
Wes Wright, founder and CEO of CookOut News, is another rewards credit card user who learned to unlock the value of his Citi ThankYou Points. Wright, who has a background in finance, mergers and acquisitions, and engineering, used ThankYou Points in early 2023 to help him save on the cost of a long weekend getaway to Las Vegas, Nevada.
To book his trip, Wright took advantage of two benefits he had available through his Citi Prestige® Card. (Note: The Citi Prestige Card is no longer available to new applicants; however, current cardholders may find its benefits and offers outweigh its sizeable annual fee.)
Rather than booking his trip through a travel partner, Wright attempted to redeem his Citi ThankYou Points through the Citi Travel℠ portal. Unfortunately, the portal wasn't working when he tried to book his trip. But a call to Citi's travel department led to a convenient, seamless booking process.
Using the card, Wright was able to book four nights at the ARIA® Resort & Casino in Las Vegas. By booking a four-night stay, he was able to take advantage of the 4th night free offer available on his card — a $358.36 value in this situation. Additionally, he used 24,500 Citi ThankYou Points to cut another $245 off his over $1,000 hotel stay. Together, the benefits and rewards Wright was able to redeem added up to over $600 in value.
Breaking Down the Numbers:
Free Night Redemption: $358.36
Hotel Room Discount: 24,500 Citi ThankYou Points for a $245 room rate reduction
Total Cash Value: $603.36
Quick Tip
If you're interested in earning Citi ThankYou Points for your own weekend stay in Las Vegas, you might want to consider earning your credit card rewards through Citi's dynamic duo — the Citi® Double Cash Card and Citi Premier Card. This combination of rewards credit cards can offer you a $100 annual hotel credit and elevated earning potential in many different spending categories, making it easier to rack up valuable points at a faster rate.
Making the Most of Your Citi ThankYou Points
There are a number of ways to redeem Citi ThankYou Points. But the rewards you can earn using your favorite Citi rewards credit card are typically worth the most if you find a good deal and transfer them to one of the card issuer's 17 hotel and airline loyalty transfer partners.
Of course, you can also redeem ThankYou Points through the Citi Travel portal. Booking travel may be a bit more convenient using this method since it involves less research and fewer steps. However, there's a good chance you won't get as much value out of the rewards you've earned with this method since 100 Citi ThankYou Points are worth $1 of travel through the portal.
Nonetheless, it's important to find the rewards redemption option that makes the most sense for you. And no matter how you decide to cash in your Citi ThankYou Points, the possibility of saving money on your overall travel expenses is an attractive feature to consider when you're shopping for your next credit card.