Most products on this page are from partners who may compensate us. This may influence which products we write about and where and how they appear on the page. However, opinions expressed here are the author's alone, not those of any bank, credit card issuer, airline or hotel chain. This page may include information about American Express products currently unavailable on Slickdeals. American Express is not a partner of Slickdeals.
For many years, the only way to open a checking or savings account was to visit the local brick-and-mortar branch of a bank or credit union. And while it's still possible to bank with a traditional financial institution this way, in-person banking is no longer your sole option—you can also choose from a variety of online banks.
Storing your money with a traditional bank comes with pros and cons, and the same is true for online banks. So, if you're on the fence about whether an online or traditional bank might be best for your banking needs, the following guide can help you understand the difference between online banks vs. traditional banks.
Online vs. Traditional Banks Comparison
In many ways, online and traditional banks work the same. With both, you may be able to open checking accounts and savings accounts, and borrow money as well. Yet there are a few key differences that set these two types of financial institutions apart.
Online vs. Brick-And Mortar Banking: Key Differences
| Traditional Banks | Online Banks |
| --- | --- |
| Offer physical locations; customers can visit branches in-person | Typically do not feature physical locations |
| Typically accept cash deposits and provide a wide network of branded ATMs | Typically do not accept cash deposits and more limited ATM access/use |
| Accounts tend to feature lower APYs | Accounts tend to feature higher APYs |
| More likely to charge fees for premium accounts | More likely to feature premium accounts with no monthly fees |
Traditional Banks Overview
Traditional banks have existed in the United States for 240 years. The primary feature that differentiates traditional banks from online banks is that you can visit a branch in person. Whether you opt to do business with a large national bank or a smaller local brand, a traditional bank should have at least one brick-and-mortar location you can visit to speak with a live banking representative. (Some traditional banks may encourage or even require you to schedule an appointment to speak with someone about your account, apply for financing and handle other issues.)
In addition to in-person customer service, traditional banks may also offer features that online banks do not. For example, some online banks do not accept cash deposits. And cash withdrawals from an online bank may be more limited since you're at the mercy of ATM limits and the specific cash denominations that the ATM stocks (typically $20 bills).
Pros and Cons of Traditional Banks
Pros
In-person customer service is available
Ability to make cash deposits
Ability to make in-person cash withdrawals (without limits, in preferred denominations)
Large ATM networks are often available
Cons
Monthly fees often apply
Interest rates (APY) often lower
Apps and online banking options may have fewer features or be less user-friendly
Opening a new account may be tedious
Recommended Bank Accounts
Chase Total Checking® Account
Our Rating 4/5 How our ratings work Read the review
APYN/A
Minimum
Deposit RequiredN/A
Intro Bonus $200Expires January 24, 2024

New Chase checking customers enjoy a $200 bonus when you open a Chase Total Checking® account and make direct deposits totaling $500 or more within 90 days of coupon enrollment.
Chase Total Checking® is among the best entry-level accounts. It typically offers new customers a sign-up bonus, and it's fairly simple to waive the $12 monthly fee. However, it's worth noting that it doesn't offer many valuable features or benefits and it's not an interest-bearing checking account.
Overview
Chase Total Checking® is a basic checking account that doesn't offer many premium features. However, if you can easily meet the qualifications required for the new account bonus (and to waive its monthly fee), it's a good option for those who want an entry-level account.
Pros
No minimum opening balance
Multiple ways to waive monthly fee
Access to nationwide Chase branches and ATM network
Cons
Monthly maintenance fee
Account does not earn interest
U.S. Bank Smartly® Checking Account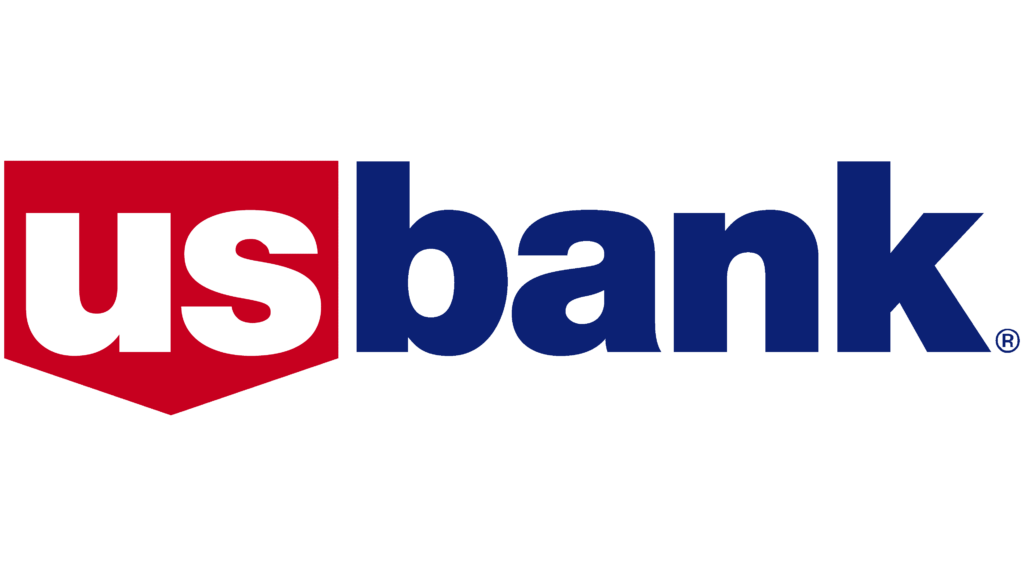 This product is currently not available via Slickdeals. All information about this product was collected by Slickdeals and has not been reviewed by the issuer.
Our Rating 4/5 How our ratings work
Minimum
Deposit Required$25
Intro Bonus Up to $450Expires November 30, 2023

Earn up to $450 when you open a new U.S. Bank Smartly® Checking account and a Standard Savings account and complete qualifying activities. Subject to certain terms and limitations. Offer valid through November 30, 2023. Member FDIC.
If you're interested in opening a checking account with U.S. Bank, the Smartly® Checking Account is likely the one you'll be most interested in. This account includes a wealth of standard banking features, such as mobile check deposits and automated bill pay. While the Smartly Checking Account features a $6.95 monthly fee, it's relatively easy to waive, and you only need $25 to open an account.
Overview
U.S. Bank's Smartly® Checking Account is a pretty standard checking account; customers get access to handy features such as personalized financial insights, automated budgeting and and access to U.S. Bank Smart Rewards. While this account features a $6.95 monthly service fee, there are multiple ways to get it waived.
Pros
Valuable welcome offer
No surcharge fees at MoneyPass® Network ATMs
Monthly fee is waivable
Cons
Monthly fee
Account not available nationwide
Online Banks Overview
Online banks don't offer in-person banking services like traditional banks and credit unions. However, by not maintaining brick-and-mortar locations, these financial institutions are also able to reduce their expenses. In return, online banks can pass these savings on to their customers. Many online banks offer attractive benefits such as zero monthly banking fees and and high-yield savings accounts.
While digital banking traces its roots back to the 1980s, most early examples involve traditional banks offering online services. The first all-digital American bank—aptly named First Internet Bank—came about in 1999. Online banking didn't really take off until the mid-2000s, at which point technological advancements such as smartphones and laptops had greatly increased internet accessibility. Big players in the online bank scene like Quontic Bank and Ally Bank launched soon after, with others following suit in the early 2010s.
There are now many online banking options for consumers to choose from, with the best online banks offering a wide variety of checking accounts, savings accounts, CDs and more.
Pros and Cons of Online Banks
Pros
Little to no fees for banking
May offer higher interest rates (APY)
Large ATM networks are often available
ATM fee reimbursement may be available
Robust apps and online banking solutions 
Cons
No in-person banking options
Cash deposits may not be available
Cash withdrawals may be limited
ATM fees may apply
Phone, chat or online support might be slow or difficult to navigate
Recommended High-Yield Savings Accounts
Bank Account
APY
Features
Learn More

UFB Direct Secure Savings Account

5.25%

UFB Direct breaks balances into five tiers, but, currently, there is only one interest rate.

No minimum deposit
No monthly fee

Open Account

SoFi Checking and Savings

0.50% - 4.60%

Customers earn 4.60% APY on savings balances when they set up recurring monthly direct deposit of their paycheck or benefits provider via ACH deposit. Alternatively, deposit at least $5,000 each month to earn 4.60% APY on your savings balance. Checking balances earn 0.50% APY

No minimum deposit
No monthly fee

Open Account

CIT Bank Platinum Savings Account

5.05%

Earn 5.05% APY on balances over $5,000. Balances of less than $5,000 earn 0.25% APY. Annual Percentage Yield is accurate as of July 27, 2023. Interest rates for the Platinum Savings account are variable and subject to change at any time without notice.

$100 minimum deposit
No monthly fee

Open Account

CIT Bank Savings Connect Account

4.65%

Annual Percentage Yield is accurate as of July 27, 2023. Interest rates for the Savings Connect account are variable and subject to change at any time without notice.

$100 minimum deposit
No monthly fee

Open Account
How to Choose the Best Bank for You
Gone are the days when you have to choose a single bank to serve all of your needs. It's now easy (and often wise) to store your money with more than one financial institution. Keeping your emergency fund in a separate account, for example, could help you remove the temptation to spend your savings and might help you earn a higher interest rate on your money.
If you're in the market for a new deposit account, your best bet is to shop around and see what's available. Don't feel like just because you have your checking and savings account with on bank that you need to open a certificate of deposit (CD), for example, with the same financial institution. Instead, see which banks offer the best CD rates and go from there.
Likewise, if you're looking for a high-yield savings account to save money for a short-term savings goal, you'd be better off comparing offers and seeing which banks have the best high-yield savings account deals. In some cases, you may be able to find bank bonuses and promotions that you can earn when you open a new bank account—and even good offers for small business checking accounts.

Related Article
Best Bank Account Bonus Promotions in December 2023
Bottom Line
Depending on your banking needs and preferences, you might be able to benefit from opening both online and traditional bank accounts. Consider what services and features you prefer, such as in-person service, user-friendly mobile tools, low fees and high APYs. The good news is that you don't have to choose between these two options.
There's nothing wrong with opening both types of bank accounts and linking them together. When you choose to work with both online banks and traditional banks, you can put together a variety of financial products to take the best care of your unique financial needs.