Most products on this page are from partners who may compensate us. This may influence which products we write about and where and how they appear on the page. However, opinions expressed here are the author's alone, not those of any bank, credit card issuer, airline or hotel chain. This page may include information about American Express products currently unavailable on Slickdeals. American Express is not a partner of Slickdeals.
If you're looking for a new bank, it's important to research and compare multiple options before you make a decision. U.S. Bank® offers a variety of banking products and services, though it may only make sense if you live near one of the financial institution's branches and prefer in-person service.
If you're thinking about opening an account with U.S. Bank, here's everything you need to know before you get started.
U.S. Bank Overview
U.S. Bank can trace its roots back to 1863 in Cincinnati when the First National Bank of Cincinnati was chartered. Now, the bank is headquartered in Minneapolis and operates in 13 countries.
The bank has more than 2,000 physical branches across 26 states. However, it offers its banking products in all 50 states and is one of the largest banks in the U.S. in terms of assets.
U.S. Bank offers checking, savings and other deposit accounts, as well as credit cards, loans, lines of credit, investment services, retirement services and business accounts.
U.S. Bank Checking Accounts
U.S. Bank offers two checking accounts, both of which are relatively straightforward in their features.
U.S. Bank Smartly™ Checking Account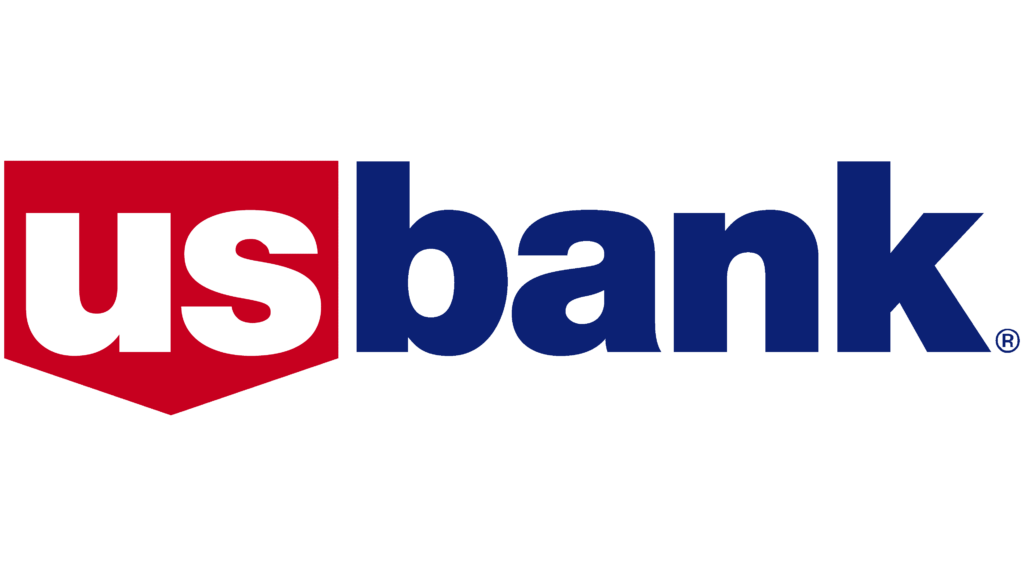 Open Account
at U.S. Bank
Our Rating 4/5 How our ratings work
Minimum
Deposit Required$25
Intro Bonus $600Expires April 11, 2023

New U.S. Bank Smartly Checking customers can earn a bonus worth up to $600 when they open an account, receive two or more direct deposits totaling at least $10,000 within the first 90 days and enroll in online banking or the U.S. Bank mobile app. Earn $400 if direct deposits total $6,000 to $9,999.99; earn $200 if direct deposits total $3,000 to $5,999.99.
If you're interested in opening a checking account with U.S. Bank, the Smartly™ Checking Account is likely the one you'll be most interested in. This account includes a wealth of standard banking features, such as mobile check deposits and automated bill pay. While the Smartly Checking Account features a $6.95 monthly fee, it's relatively easy to waive, and you only need $25 to open an account.
Most people considering a U.S. Bank checking account would consider this option the better fit. Here's what you'll get.
Fees
The account charges a $6.95 monthly fee, but you can get it waived if you meet one of the following criteria:
You're a member of the military
You're 24 and younger or 65 and older
You have a combined number of direct deposits totaling $1,000 or more each month
You maintain an average account balance of at least $1,500
You have an eligible U.S. Bank credit card
You qualify for the Primary, Plus, Premium or Pinnacle tier in the Smart Rewards™ program
The bank doesn't charge an ATM transaction fee at U.S. Bank ATMs or surcharge fees in the MoneyPass® network, though you may be charged fees by the MoneyPass ATM owner. The bank also offers no-fee overdraft protection through a linked savings account and may waive the fee if you overdraw by less than $50 or qualify for the Overdraft Fee Forgiven program.
There's a minimum opening deposit requirement of $25.
Features
The account offers a lot of basic banking features, as well as some unique ones, including:
Account alerts and reminders
Automated budgeting
Zelle® payments
Mobile check deposits
Automated bill pay
Personalized financial insights
Financial goal setting
100 free trades per calendar year with a self-directed U.S. Bancorp Investments account
Zero-liability fraud protection
Safe Debit Account
If you're looking for an account for your teenager, this option may be worthwhile. Adults can also open this account, although there are better checking account options without a fee.
Fees
The account charges a $4.95 monthly service fee that cannot be waived. However, it doesn't charge overdraft fees. You just can't withdraw money from your account or use your debit card until you bring your account back into a positive balance.
Features
U.S.Bank
The account comes with a debit card, but you won't get access to paper checks. Other features include:
Mobile check deposit
Bill pay
Access to your VantageScore® credit score
Discounts on money orders
You can open an account with a $25 minimum opening deposit.
U.S. Bank Savings and Money Market Accounts
U.S. Bank only offers one savings account, but it also offers two money market accounts, which can give you the best of both worlds with some checking and savings account features. Here's what you'll get.
Related Article
Differences Between a Savings and Checking Account
Standard Savings Account
With a deposit of $25, you can get started with the Standard Savings account. Unfortunately, its APY is a measly 0.01%, making it far less appealing than high-yield savings accounts.
Fees
While most savings accounts don't come with a monthly fee, this one charges $4 per month unless you meet one of the following requirements:
Maintain a minimum daily balance of at least $300
Have an average monthly collected balance of $1,000 or more
Hold the account jointly with a minor aged 17 or younger
There's no ATM fee if you access your funds at a U.S. Bank ATM, and there's no U.S. Bank surcharge at MoneyPass ATMs. You can also get fee-free overdraft protection if you link an eligible U.S. Bank account.
Features
True to its name, the Standard Savings account features are what you can expect from most traditional savings accounts:
Recurring savings transfers
Account alerts
Electronic statements
Elite Money Market Account
Money market accounts can be a good alternative to traditional savings accounts, and with the Elite Money Market Account, you can earn 3.50% APY through December 31, 2023, depending on how much you deposit.
More specifically, this high APY is available to customers who deposit at least $25,000, and it does not apply to balances of $500,000 or more.
It's important to note that this APY offer is only available to customers who reside within the U.S. Bank footprint: AZ, AR, CA, CO, ID, IL, IN, IA, KS, KY, MN, MO, MT, NE, NV, NM, NC, ND, OH, OR, SD, TN, UT, WA, WI and WY.
Fees
The account charges a $10 monthly fee unless you maintain a minimum daily ledger balance of $10,000. Additionally, you'll need to deposit at least $100 when you open the account. However, you'll pay no fees at U.S. Bank ATMs, and you can get fee-free overdraft protection if you link an eligible U.S. Bank account.
Features
The account offers a lot of standard features, including:
Custom account alerts
Check-writing privileges
Electronic statements
Mobile and online banking
Stack your savings faster
Retirement Money Market Account
If you have an individual retirement account with U.S. Bank, you can also open a Retirement Money Market account to keep some of your retirement funds in a risk-free environment. The account offers a low 0.01% APY with no other special features.
You can open the account with a $100 deposit or with a $25 automatic monthly deposit. There's no monthly maintenance fee.
U.S. Bank Certificates of Deposit
U.S. Bank offers four different types of certificates of deposit (CDs) from which you can choose.
Note: U.S. Bank CD rates vary by state and zip code. Please visit the U.S. Bank website to see your rate before applying.
Here's a summary of each option:
| | APY | Terms | Minimum Deposit | Notable Features |
| --- | --- | --- | --- | --- |
| Standard CD | Up to 0.25% | 1 – 60 months | $500 | N/A |
| CD Special | Up to 4.70% | 7 – 19 months | $1,000 | Competitive rates |
| Step Up CD | 0.35% | 28 months | $1,000 | Interest rate increases every seven months |
| Trade UP CD | 0.10% or 0.40% | 30 or 60 months | $1,000 | Can request a one-time rate increase if rates go up |
Other Financial Products
If you like to have all of your finances under one proverbial roof, U.S. Bank offers a variety of other products and services you can take advantage of. Here's a summary of what's available.
Lending
Credit cards
Personal loans
Personal lines of credit
Mortgage loans
Auto loans
Investing
Investment management
Wealth planning
Trusts and estates
Insurance
Charitable giving
Business
Business checking and savings accounts
Business credit cards
Business loans
Business lines of credit
Merchant services
Cash management
Payroll services
Legal services
U.S. Bank Pros and Cons
As you research and compare your banking options, it's important to consider both the benefits and drawbacks of each choice. Here's our assessment of U.S. Bank.
Pros
Physical presence: While the bank only has branches in roughly half of all states, if you live in one of those states and prefer in-person banking services, that may be enough to consider this bank.
Light on fees: U.S. Bank charges fees on most of its bank accounts but it doesn't take a lot to get them waived. Even if you can't, the fees are relatively low compared to other major banks.
Diverse products and services: If you want to manage your entire financial life with one financial institution, U.S. Bank makes that easy with its suite of financial products.
Cons
Lack of options: Many other major banks offer a variety of checking and savings accounts, making it easier to get one that's tailored to your needs. With U.S. Bank, there's only one checking account that most people would consider and only one savings account option.
Low interest rates: While you can get a competitive rate with the bank's special CD, all other savings products offer rock-bottom rates that won't net you much. Even with the Elite Money Market account, the promotional rate is still a limited-time offer.
Small footprint: Despite being an international bank, U.S. Bank only has branches in 26 states. If you live in a state where it doesn't have physical locations, your options for in-person service and fee-free ATM withdrawals may be extremely limited.
U.S. Bank Customer Satisfaction
In the J.D. Power 2022 National Banking Satisfaction Study, U.S. Bank was ranked fifth out of nine major financial institutions, with a rating just above the industry average. In the J.D. Power 2022 Banking Mobile App Satisfaction Study, the bank ranked seventh out of nine.
Bottom Line: Is U.S. Bank Right for You?
U.S. Bank offers a lot of standard features on its bank accounts but compared to the best checking and savings accounts available today, the bank's offerings fall short. Even if you prefer a bank with physical branches, other banks like Chase and Bank of America may offer a wider selection of products and better access to in-person services.
Additionally, the bank doesn't have the best satisfaction ratings, so you may get a better overall experience with another financial institution.
As with any financial decision, it's important to take your time to shop around and compare multiple options to determine which one is best suited for you and your needs. With each bank, consider the products and services it offers, as well as the fees, features, access to cash and other factors that are important to you.