Most products on this page are from partners who may compensate us. This may influence which products we write about and where and how they appear on the page. However, opinions expressed here are the author's alone, not those of any bank, credit card issuer, airline or hotel chain. This page may include information about American Express products currently unavailable on Slickdeals. American Express is not a partner of Slickdeals.
When you find yourself short on checks, your first stop is often the bank for a restock. Some banks are gracious enough to offer free checks. But many other financial institutions charge an extra fee for new checkbook orders — we found pricing ranging from three cents to 20 cents or more per check (or about $20 per book).
Such prices are pretty steep, considering how often (or not) you use checks these days. Here are some excellent resources for scoring discount or cheap checks, but keep in mind that prices will vary depending on how many checks you order, the design you choose, and your shipping speed.
7 Places to Get Free (or Discounted) Checks
| Option | Cheapest price | Price per check |
| --- | --- | --- |
| | $0 | $0 |
| | $20.45 for 4 packs of 100 single checks for Executive members | $0.05 |
| | $15.33 for 2 packs of 240 single checks for Sam's Club members | $0.03 |
| | $17.03 for 2 packs of 120 single checks | $0.07 |
| | $1.95 for 1 pack of 60 single checks | $0.03 |
| | $5.25 for 1 pack of 25 single checks | $0.21 |
| | $4.95 for 1 pack of 100 single checks | $0.05 |
Fee-Free Banks
Not all banks charge for checks. If you don't have a compelling reason to stick with your current bank, jumping ship to a new financial institution can mean free checks for life. Many banks that offer free checks also charge fewer fees in other areas, such as waiving monthly maintenance fees or not for charging overdrafts.
If you're willing to bank online (you're here right now, aren't you?), you can find dozens of options for customer-friendly online banks offering free checks. Here are a few good options:
Ally Bank offers $10 in ATM fee reimbursements every month and unlimited free basic checks for those with a checking account. Pair it with their high-yield savings account for even more financial benefit. 
Discover Bank has fee-free checking accounts that are good enough to rival their credit cards. Check orders are always free, and you earn 1% cash back on up to $3,000 in debit card purchases per month. Its high APY on its savings account is pretty competitive, too. 
SoFi Checking accounts come with free checks, fee-free ATM access, no-fee overdraft coverage and the ability to access your paycheck up to 2 days early. Plus, you can earn a nice bonus as a new customer when you complete the required activities.
SoFi Checking and Savings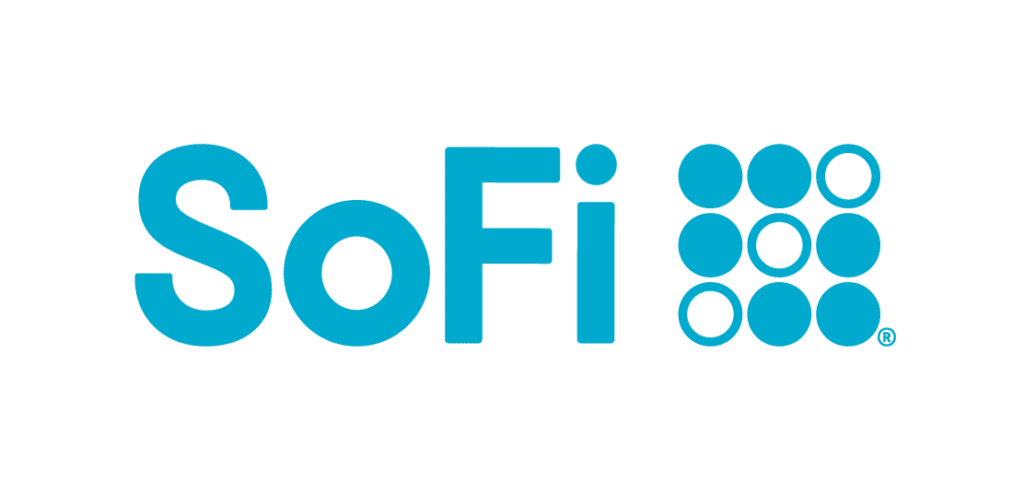 Open Account
at SoFi
Our Rating 5/5 How our ratings work Read the review
APY0.50% - 4.60%

Customers earn 4.60% APY on savings balances when they set up recurring monthly direct deposit of their paycheck or benefits provider via ACH deposit. Alternatively, deposit at least $5,000 each month to earn 4.60% APY on your savings balance. Checking balances earn 0.50% APY

Minimum
Deposit RequiredN/A
Intro Bonus $50-$250Expires December 31, 2023

New customers can earn a $250 bonus for opening a new SoFi Checking and Savings account and receiving a total of $5,000+ in qualifying direct deposits within the specified evaluation period; receive $1,000 - $4,999 in qualifying direct deposits to earn a $50 bonus.
SoFi Checking and Savings boasts an impressive 4.60% APY on savings balances for customers who set up direct deposit, or who deposit at least $5,000 each month. This account also offers 0.50% APY on checking balances. There are no monthly maintenance fees, and new customers can even earn a generous signup bonus worth up to $250. If you don't care about physical bank locations, this is a great option.
Overview
SoFi Checking and Savings features remarkably strong interest rates for customers who receive recurring monthly direct deposit, or who deposit $5,000+ every 30 days. This account also doesn't have any maintenance fees, overdraft fees or non-sufficient funds fees. To top it off, new customers can earn a signup bonus worth up to $250.
Pros
Accounts with monthly direct deposit earn interest
No minimum opening balance or minimum monthly balance
No maintenance fees, non-sufficient fund fees or overdraft fees
Access to Allpoint's worldwide ATM network
Get paid up to two days early
Cons
No physical branch locations
Costco
Costco is always a premier way to save money with its lower prices, frequent sales, and abundant coupons. Plus, Costco members are eligible to buy discount checks.
Costco partners with Harland Clarke to offer a variety of checks with different designs and security features. Executive members get an additional 20% discount on orders. A basic set of Blue Safety Checks costs $20.45 for a four-pack of 100 checkbooks (for Executive members) or $25.56 (for Gold Star members).
Sam's Club
Warehouse retailer, Sam's Club, also offers discount checks to members — and countless other deals and coupons. Unlike Costco, a higher-tier membership won't score you any additional savings on checks, so Sam's Club could be a more affordable option if you're looking for a warehouse membership. 
Walmart
Walmart, America's largest retailer, offers a discount check printing service without membership requirements, but it can take up to 12 business days to receive your order. 
Due to the sensitive nature of checks, you'll need to have the checks shipped to your home rather than to a store; however, shipping is free. If you have a credit card offering extra rewards on Walmart purchases, consider bundling your check order with something else to rack up extra points.
Super Value Checks
SuperValue Checks
Super Value Checks offers three categories of checks: Super Saver Checks, Every Day Value Checks, and Premier Discount Checks. Its Super Saver Checks ($1.95 for a book of 60 checks) are among the cheapest checks online, but shipping can take up to two weeks. The company charges for shipping, so you may want to consider ordering in bulk to keep the cost-per-check low.
Checks In The Mail
Checks In the Mail
The aptly named Checks In The Mail offers over 200 check designs in various colors. Its regular prices are kind of steep, but keep an eye out for coupon codes that can help you save. You can often find codes such as 20% off your order or other deals for new customers. 
As of this writing, the company advertises a 20% off Welcome Offer for business and animal-themed checks as well as a New Customer Offer featuring free shipping on a premium checkbook for $6.49.
Checks.com
Checks.com
Most discount check suppliers offer standard "Blue Security Checks" as their cheapest option. But if you're looking for something with a bit more flair, Checks.com is a good option for affordable custom checks. The company offers over 70 designs for just $4.95 per 100 single checks. You can buy duplicate checks for just $1 more at $5.95 per 100 checks.
Choose from designs like National Park scenes, popular Disney movies, fancy geometric patterns, and more.
Can You Print Your Own Checks?
Printing money is illegal — or is it? Believe it or not, it's perfectly legal to print checks from home; you just need the right equipment. For starters, you'll need magnetic ink and a printer capable of using it, such as a laserjet printer.
Next, you'll need to download a MICR font (magnetic ink character recognition) online and stock up on blank check paper that will print your checks with the proper security features like watermarks.
Finally, with the proper equipment in hand, you'll need to use a check-printing website like Checkeeper or purchase check-printing software that can correctly add in all of the bits required for a successful deposit at the bank.
Additional Tips to Help You Save on Checks
Go digital: If you have the option, paying for purchases digitally using your debit card, ACH transfers, Venmo, or other cash-free methods is cheaper and safer because you aren't handing out papers with your bank account number and personal details on it.
Order early: Write a reminder on a Post-it note to order more checks and tuck it in your checkbook a few pages from the last check. This can help you avoid expedited delivery fees.
Order singles: Most check sellers offer the option for single checks or duplicate checks, which have a sheet of carbon paper behind every check to offer a paper trail for the checks you've written. Single checks are cheaper than double checks.
Vet your supplier: Before buying checks online or by mail, take a minute to vet the business. If a retailer looks "off" or "scammy," don't give them your most sensitive financial details.
Prioritize security: If you're going to spend extra, consider splurging on checks that offer more security features first rather than flashy designs. Enhanced security features include fraud-sensitive ink, watermarks, higher-quality paper, and certain secret microprint designs.
Choose plain designs: Custom checks with interesting designs are fun, but they typically cost much more to do the same job.
Is It Time for a Switch?
Many banks lure you in with a starter pack of free checks and then charge you for each subsequent checkbook order. If your bank offers enough benefits and promotions, these added charges may be doable for you, but if you use checks a lot, you might consider switching banks or using one of the options above to snag free or cheap checks.
Frequently Asked Questions
Generally, yes. Business checks cost more because they're physically larger than personal checks, and many offer additional security features.

Some banks offer a limited number of free over-the-counter checks designed to tide you over temporarily. You can also use expedited check printing services to ship your order in one business day. If you have access to a printer with magnetic ink, you may be able to print your own checks from home.

This depends on the bank. Some banks offer a certain amount of free checks after you first open your account, while other banks offer free or discount checks for life. There are banks out there that don't offer any free checks at all.