Most products on this page are from partners who may compensate us. This may influence which products we write about and where and how they appear on the page. However, opinions expressed here are the author's alone, not those of any bank, credit card issuer, airline or hotel chain. This page may include information about American Express products currently unavailable on Slickdeals. American Express is not a partner of Slickdeals.
Need some cash for household expenses while you wait for your next paycheck? Or maybe you have a personal expense but are short by less than $200. If you're in a pinch for some quick funds and are a Cash App user, you may qualify for a small short-term loan through the app.
Learn more about the Cash App Borrow feature and how it works.
What Is Cash App Borrow?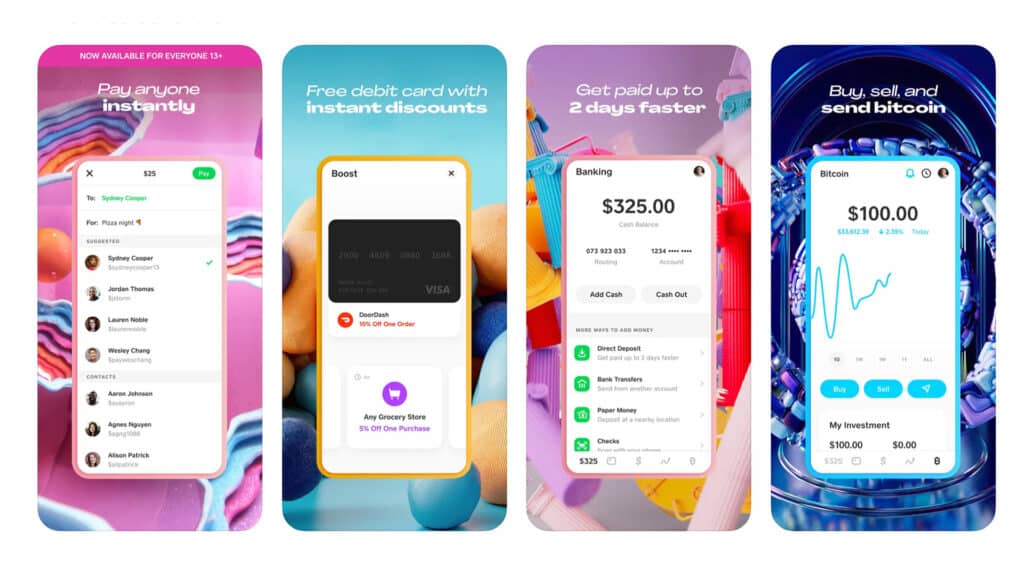 Cash App allows eligible users the ability to borrow up to $200 through the app, which must be paid back within four weeks along with a flat 5% fee on the loan. Failure to repay the loan will incur a 1.25% late fee each week until the amount is repaid.
Here are the basics of how to get a loan from Cash App:
Eligibility: Only eligible users can unlock the loan feature.
Borrow Amount: Users can borrow between $20 and $200.
Loan Use: The loan is intended for personal or household purposes, and cannot be used for postsecondary educational expenses.
Interest: Interest is 5% of the borrowed amount, and must be paid back to the app within four weeks.
Repayment: You can set up autopay or make manual payments through the app.
If You Default: If you fail to make your payment by the deadline, you'll be charged an additional 1.25% per week late fee until the loan amount is repaid.
Cash App is available for download in the Apple App Store or Android's Google Play.
How to Borrow Money from Cash App
Cash App's Borrow feature is easy to use for those with access to the loan feature. If you're eligible, here is how to request a loan.
Open Cash App.
On the Home screen, scroll down and select "Borrow." You'll be shown how much you can borrow, which will be between $20 and $200.
Enter the amount you need.
Choose a repayment plan.
Read and accept the loan agreement.
Is Cash App Borrow Available to All Users?
No, Cash App's loan feature is currently only available to select customers. If you don't deposit money often into Cash App to pay your monthly utility bills or transfer money between you and other users, you likely won't have the ability to use the borrowing feature.
Eligibility for Cash App Borrow is based on:
Regular deposit history
State of residence
Having an activated cash card
User history
Credit history
The more regularly you deposit money into Cash App, the more you're likely to be eligible for the Borrow feature. In addition, the more money you deposit into the app per month determines how much you're eligible to borrow when the need arises.
Related Article
The Best Personal Loans of December 2023
How to Repay a Cash App Loan
Repaying your Cash App loan is easy and can be done in three simple ways:
Autopay: Set up automatic payments through the app. Users can set up recurring incremental payments over the course of the four-week repayment period or do a single lump sum payment.
Manual: Make manual payments through the app before the due date.
By mail: Write a check and send it by mail to the address listed on your statement. The payment must be received by the company by 4 p.m. CT to be credited the same day.
If you default on your Cash App Borrow loan, the outstanding balance may be deducted from your Cash App balance or debit card. You may also continue to accumulate interest on your balance until it is paid off. Your access to Cash App may be suspended as well.
Does Cash App Borrow Charge a Prepayment Penalty?
No, unlike most personal loans, Cash App does not charge a penalty for repaying your loan early. This means you can pay off the loan as soon as you have the funds and will not have to worry about any prepayment penalties.
When Does It Make Sense to Use Cash App Borrow?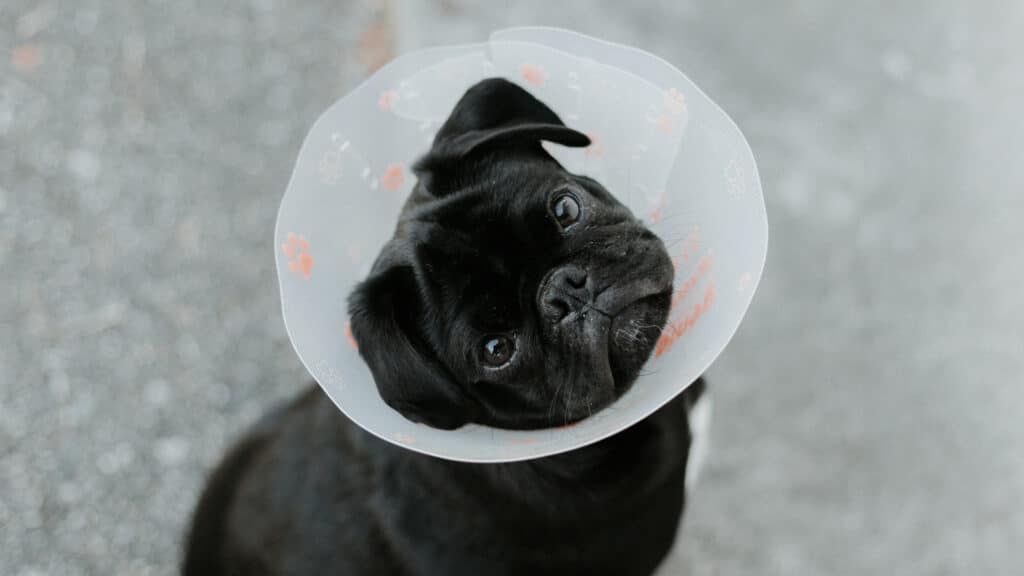 Since Cash App Borrow is intended for short-term smaller loans, the feature is ideal for small expenses that can be repaid within a month. For example, it could be a good fit if you need to pay for a low-cost, urgent expense while you're waiting for your next paycheck.
Cash App's borrowing services can be helpful in a number of situations, including:
Emergency visit to urgent care
Household bills
However, taking out a loan is always going to cost you because you're paying interest. If you are able to borrow from a family member or friend, you likely won't have to pay interest and may even have a more flexible repayment timeline. But if you find yourself in a pinch, Cash App's borrowing feature is a reasonable option for those who are eligible to use the service.
Related Article
5 Best Emergency Loans for Same or Next-Day Funding
Is Cash App Borrow Safe?
Cash App takes the safety of its users' information very seriously. The company has many measures in place to keep your information and your money safe.
Security locks: Cash App requires PIN entry, Touch ID or Face ID to verify payments.
Encryption: All user data is encrypted for your protection.
Disable anytime: You can disable your Cash App Card immediately if you lose it or it's stolen.
Account notifications: Receive notifications each time your account is used to ensure there's no suspicious activity.
Fraud protection: Cash App offers fraud protection to prevent unauthorized charges.
Should You Borrow Money from Cash App?
Cash App's loan feature can be helpful if you find yourself needing to pay for emergency needs — like car repairs, doctor's visits and vet visits — or when you just need a small sum of money to make it through the week. It can be an easy and quick way to bridge your finances in the short term if you're simply waiting for your next paycheck to cover these costs.
It's important to note that you can't just sign up for the app and expect to receive a short-term loan the same day. Cash App only provides loans to users in certain states, with good credit history and who regularly deposit money into the app.
With that said, it would be most cost-effective to borrow money from a family member or friend, as you're more likely to get an interest-free loan from them and receive a more flexible payback period. But Cash App can be a viable backup plan if you run out of options.
Related Article
8 Best Money Loan Apps That Let You Borrow Instantly
Other Financing Options
If you need a bigger loan than Cash App's $200 maximum loan limit, personal loans can offer quick funding and higher loan amounts. You'll likely need good credit to get a low rate, and you should make sure you can afford to repay the loan to avoid falling into debt. If your credit isn't up to par, there are bad credit loans available or you could take out a loan with a co-borrower or co-signer with good credit.
Another option would be to save up funds in a high-yield savings account, where you can earn interest and work toward your goal much faster than a traditional savings account. Carefully consider your options and choose one that makes the most financial sense for your situation.
FAQs
You can borrow between $20 and $200 from Cash App's Borrow services. The amount you can borrow depends on your user history on the mobile app. To qualify for the maximum $200 loan, you may need to consistently deposit high sums of money, such as $1,000 per month.

To be eligible for Cash App Borrow, you have to make regular deposits, such as $1,000 a month. It could be a practical solution if you're already a Cash App user, but if you need an emergency loan in a pinch and aren't set up with Cash App already, you may want to look elsewhere.

If you don't make regular deposits to Cash App, you won't qualify for the loan function. Some people deposit funds to use for regular utility bills and other recurring expenses, which helps them qualify for this service.

You can check if you qualify by opening your app and looking for the Borrow function. If it's not there, you likely can't borrow from Cash App right now.

Cash App may request credit reports from credit reporting agencies in order to authorize a loan, much like any other loan you apply for. If a credit report is run, it could affect your credit score temporarily.

If you don't pay back the loan or make late payments, your credit score will likely decrease.

According to the Borrow Loan Agreement, if you fail to repay your loan after the due date, the company may deduct funds from your Cash App balance or debit card through your enrollment in autopay until the debt is repaid. If your Cash App balance is in the negative, you will not be able to use your Cash Card or certain features on the app until your debt is repaid. You will also continue to accrue interest charges.

Your credit score may also take a hit if you fail to pay the loan, as the company may report information to the credit bureaus on missed or late payments.

If you are eligible and are approved for a cash app loan, the funds can be accessed instantly by users.
Related Article
Best Early Direct Deposit Banks: Get Paid Up to 2 Days Early