Most products on this page are from partners who may compensate us. This may influence which products we write about and where and how they appear on the page. However, opinions expressed here are the author's alone, not those of any bank, credit card issuer, airline or hotel chain. This page may include information about American Express products currently unavailable on Slickdeals. American Express is not a partner of Slickdeals.
We love our pets, and most of us will do anything we can to take care of them. However, that can be a challenge if you're facing thousands of dollars in vet bills or pet care costs. According to a recent study from Rover, almost three-quarters of dog owners say they're concerned about how much pet care costs will rise over their pet's lifetime. In a pinch, and with some budget planning, a personal loan can help.
The best loans for pet care can cover:
Chronic illness treatment
Emergency care
Spay and neuter charges
Surgery and other procedures
Here's a look at the best loans for veterinary bills and pet care so you can scope out your options while caring for your furry friend.

How Much Do Pets Cost?
According to the American Kennel Club, the average small-breed dog lives 10 to 15 years, and the average large-breed dog lives between 8 to 12 years. Rover estimates the average dog owner spends between $480 and $3,470 per year on their pup. Taken together, that means the average cost for a dog ranges between $4,800 to $52,050 over its lifespan.
Cats can be a bit cheaper. Most indoor cats live for 13 to 17 years per PetMD, with outdoor cats living a bit shorter lives. Given that Rover estimates kitties costing between $305 and $1,450 per year, that works out to total lifetime cat ownership costs of $3,050 to $24,650, on average.
What Can I Use a Pet Loan for?
Being a pet owner involves many upfront and ongoing costs. A personal loan can help you cover these expenses:
Bringing your pet home: Ranging between $0 and several thousand dollars, this is the cost of adopting your pet or buying them from the pet store or breeder. You'll also need to have all care items ready ahead of time, such as collars, leashes, kennels, beds and food dishes.
Ongoing expenses: These are the household items you'll need to buy regularly to keep your pet alive and happy, such as food, toys and treats. It also includes regular pet services, such as training, boarding and grooming.
Routine veterinary care: This includes spaying or neutering your pet, vaccinations, regular checkups, and any maintenance medications or preventive care your pet needs.
Emergency care: This is when things go wrong. Your pet gets into an accident, eats something they're not supposed to or is diagnosed with a life-threatening illness. These are the most difficult expenses to plan for because the amount you can pay is essentially unlimited.
Related Article
Guide to the Best Emergency Loans
Best Pet Loans
If you decide a pet loan is right for you, here are some to consider:
Loan results will vary based on creditworthiness, loan purpose, loan amount, and other factors.
Best for Bad Credit: Avant
Even though most of Avant's borrowers have a credit score between 600 and 700, it offers relatively affordable rates compared to other bad-credit lending options.
Avant
Loan Amounts$2,000 – $35,000
Loan Terms12 – 60 months
APR Range9.95% – 35.99%
Minimum
Credit Score580 or higher
Avant offers small personal loans that are accessible to borrowers with fair credit, with funding available as soon as the next day.
Overview
Avant is known for its personal loans that can be used for a wide range of purposes and are accessible for those with fair credit. Funding can be completed as soon as the next business day once approved. The minimum APRs tend to be higher than competitors, but the maximum APR is comparable to other online lenders. A unique feature offered by Avant is their flexible payment due date, which allows a 10-day grace period without incurring a late fee.
Pros
Loan terms up to 60 months
Low minimum credit score requirement
Flexible payment due date
Next day funding available
Cons
No physical locations
Origination fee of up to 4.75%
Relatively low maximum loan amount ($35,000)
High minimum APR
No joint applicant or co-signer
Best for Good Credit: SoFi
If you have good to excellent credit, you'll likely be able to qualify for a low rate from SoFi. Loans from SoFi also come with no origination fees, prepayment penalties or late fees.
SoFi Personal Loans
Loan Amounts$5,000 – $100,000
Loan Terms24 – 84 months
APR Range8.99% – 23.43%
Minimum
Credit Score680 or higher
SoFi's personal loan offering comes with no fees and a high loan maximum that may be a good fit for those seeking large loans.
Overview
SoFi offers a competitive personal loan product that boasts no origination fees, no late fees, and a high maximum loan amount of $100,000. SoFi is one of only a handful of lenders offering loans as large as $100,000. If you need a substantial loan to cover a considerable expense, like a home renovation, SoFi's high maximum can be a strong option. One standout feature of SoFi is that it offers unemployment protection, which might allow you to pause payments if you lose your job. Same-day funding is also available for qualified borrowers
Pros
No origination fees, no prepayment penalties and no late fees
Loans up to $100,000
Unemployment protection available
Autopay rate discounts
Co-borrower allowed
Same-day funding available
Cons
No physical branches
High minimum loan amount
Good credit likely required
Best for Low Rates: LightStream
LightStream offers loans with low interest rates for qualified borrowers, which means your monthly payments will be less and the loan will be easier to repay too.
LightStream
Loan Amounts$5,000 – $100,000
Loan Terms24 – 144 months
APR Range7.99% – 25.99% (with autopay)
Minimum
Credit Score660 or higher
LightStream is a solid online lender offering no fees, high loan maximums and low-rate personal loans for several purposes.
Overview
Lightstream offers personal loans for several purposes, including debt consolidation, medical expenses, home improvement, weddings, car purchases and more, making this worth considering for those seeking flexibility. The lender offers relatively low rates compared to competitors, including autopay discounts. Its personal loans also have no origination fees or late fees, which can help keep borrowing costs low. However, borrowers will likely need to have good-to-excellent credit in order to be approved for a Lightstream personal loan. Overall, it's a good lender to add to your shortlist if you're looking for flexible funding, no fees and a low APR. Lightstream may also disburse loans as soon as the same day you're approved, making this lender a worthy choice if you need fast funding.
Pros
Low minimum APR
No origination fees, no late fees
High loan maximum of $100,000
Autopay discount
Joint applications allowed
Cons
Rates and terms vary by loan purpose
No soft pull prequalification
Must have good-to-excellent credit
No physical branches
Best for Fast Funding: Prosper
If you need your funding fast, Prosper can offer next-business-day funds once you're approved. You can also apply with a co-borrower if your credit isn't quite up to par.
Prosper
Loan Amounts$2,000 – $50,000
Loan Terms24 – 60 months
APR Range6.99% – 35.99%
Minimum
Credit Score600 or higher
Prosper is an online lending platform offering fast funding for personal loans and the option to apply with a co-borrower if your credit isn't stellar.
Overview
Prosper is an online peer-to-peer (P2P) lending platform offering personal loans and HELOCs. Because it's P2P, Prosper works slightly differently than other non-P2P lenders. Borrowers sign up and are assigned a Prosper Rating based on their creditworthiness, and investors can choose whether or not to fund them after viewing their loan listing. Borrowers can expect to pay an origination fee depending on their Prosper Rating. Funding can be available as soon as the next business day after approval of the loan, making it a solid option in emergencies. Fortunately, if your credit isn't stellar, Prosper offers the option to apply with a co-borrower, which could improve your chances of getting a better rate.
Pros
Can change your loan payment date
Option to apply with co-borrower
Next-day funding available after approval
Cons
No physical branches
Has origination fees
Not available in all states
Best for Short-Term Financing Option: CareCredit
CareCredit is used to working with people who need time to pay down medical bills, and it offers a range of no-interest options to approved cardholders. If you have a steep pet bill and know you can pay it off in six to 24 months, CareCredit might be a good match for you.
CareCredit
Loan Amounts$200 or more
Loan Terms6 - 60 months
APR RangeVaries by term
Minimum
Credit Score640 or higher
Borrowers can take advantage of CareCredit's no-interest promotional period for medical-related procedures and expenses.
Overview
While not exactly a personal loan, CareCredit is a revolving line of credit specifically for health-related expenses. Here's the kicker: CareCredit offers promotional no-interest periods as long as you pay the balance in full within 6, 12, 18 or 24 months. This makes it a good option for those who need to finance a medical treatment, and can pay it off within that promotional period. If you're looking for a longer-term option, while CareCredit offers interest rates that can be lower than the current average credit card APR, it can be higher when stacked against personal loans. Worth noting: CareCredit's standard APR for purchases can be high. So if you don't qualify for no-interest or a reduced rate, it's most likely better to look elsewhere.
Pros
No-interest promotional period
Co-signers are allowed
Prequalification available
Cons
High interest rates for non-promotional periods
Late fees
Best for Credit Union Aficionados: PenFed Credit Union
Members of PenFed Credit Union have access to personal loans with competitive rates. Those looking for small loans will also appreciate the low loan minimum of $600.
PenFed Credit Union
Loan Amounts$600 – $50,000
Loan Terms12 – 60 months
APR Range7.74% – 17.99%
Minimum
Credit Score700 or higher
PenFed offers no fees and small personal loans as low as $600.
Overview
While you will need to become a PenFed member if you decide to get a personal loan there, anyone can apply for membership and the process is quick and simple. Many lenders have relatively high minimum loan amounts, but PenFed offers loans as small as $600, with no origination fees and competitive APRs. If you'd like to view personal loan rates with PenFed, you can do so without impacting your credit score.
Pros
Pre-qualification is available
No origination fee, hidden fees or prepayment penalties
Borrow as little as $600
Allows co-borrower
Funding as early as 1-2 business days after approval
Cons
Must be a member to receive the loan
No option for direct payment to creditors for debt consolidation
Pros and Cons of Pet Loans
We probably wouldn't need pet loans if we all had a million dollars to spend on our pets. Sadly, we don't live in that world, but pet loans can make it possible for you to afford a good life for your fur friends. Before you sign on the dotted line, though, it's a good idea to weigh the pros and cons:
Pros
Can use them for anything
Funding is quick
Can help you afford pets
Cons
Paying off a loan can be stressful
Loans can get expensive
Can hurt credit if you miss payments
Pros of Pet Loans
Can use them for anything: Personal loans can be used for just about any pet care costs. This includes emergency vet bills, ongoing treatment expenses for chronic illnesses, surgeries, boarding fees and more.
Funding is quick: Most personal loans can offer fast funding, as soon as the next business day once your application is approved. This can be a plus if you need money fast, such as to pay for emergency care.
Can help you afford pets: Most experts advise against pet loans because they aren't "necessary"—but for many people, they are, especially if your pet is an emotional support animal or a key component of your mental well-being.
Cons of Pet Loans
Can be stressful: Keeping up with your monthly payments on a long-term pet loan can be stressful. Plus, it's scary knowing you might not be able to afford more veterinary financing the next time something happens.
Can get expensive: Interest rates on personal loans can sometimes be high, depending on your credit score. Origination fees can also be expensive. Plus, if the debt becomes unaffordable, you may have to rehome your pet while paying off the loan, which is a heart-wrenching situation.
May harm your credit: While we all set out to make every payment on time, there may be times we simply forget or find ourselves unable to pay off the rest of the loan. If you miss payments, expect your credit score to get dinged.
Alternatives to Pet Care Loans
Unsplash
Sometimes it seems like taking out a pet loan is your only option to afford your friends, but that's not always the case. A range of programs are available to help people afford the companionship of pets, especially for low-income folks. Just because you don't earn a ton of money doesn't mean you don't deserve the love of a good pet, after all. In some cases, you might not even need a loan, which could save you some stress going forward. Before you take out a loan, here are some good options to explore first.
Fostering
Most animal shelters have fostering programs where you can take care of pets available for adoption in your home, without having to pay for anything. Some programs, such as Senior to Senior, work to permanently place older foster animals with senior citizens while continuing to pay for their pet care expenses.
Community Support
Many animal shelters offer pet food banks or veterinary assistance funds. You can find programs in your area by visiting or calling 211.org or visiting the Humane Society's resource page. Low-cost spay and neuter clinics are very common and can help prevent many spendy veterinary and behavioral problems in the long run.
Pet Emergency Fund
It's always a good idea to keep an emergency fund for yourself. Some people include emergency expenses for their pets in this fund, too, while others prefer to keep separate savings accounts earmarked for this purpose. A high-yield savings account is often the perfect place to stash some cash for unexpected pet expenses.
Ready to save more?
Payment Plans
Many veterinarians and specialty dog trainers accept in-house payment plans or other payment options for high-cost procedures and services. Often these don't charge interest, making it a fee-free loan.
Pet Insurance
If you wouldn't be able to afford a high-cost vet bill such as for cancer treatment (which can cost $10,000 or more), consider paying for pet insurance. Make sure to spend a time researching it first, since these commonly have a lot of exclusions.
0% intro APR credit card
A balance transfer credit card with a 0% introductory APR can be a good fit in some cases. If you have a decent credit score, a low debt-to-income ratio and can pay off your entire pet care bill before the end of the intro period, you may want to consider this type of card. Just be sure you can afford to pay off the whole bill before the intro period ends, or you'll face steep interest charges.
Pay No Interest for a Limited Time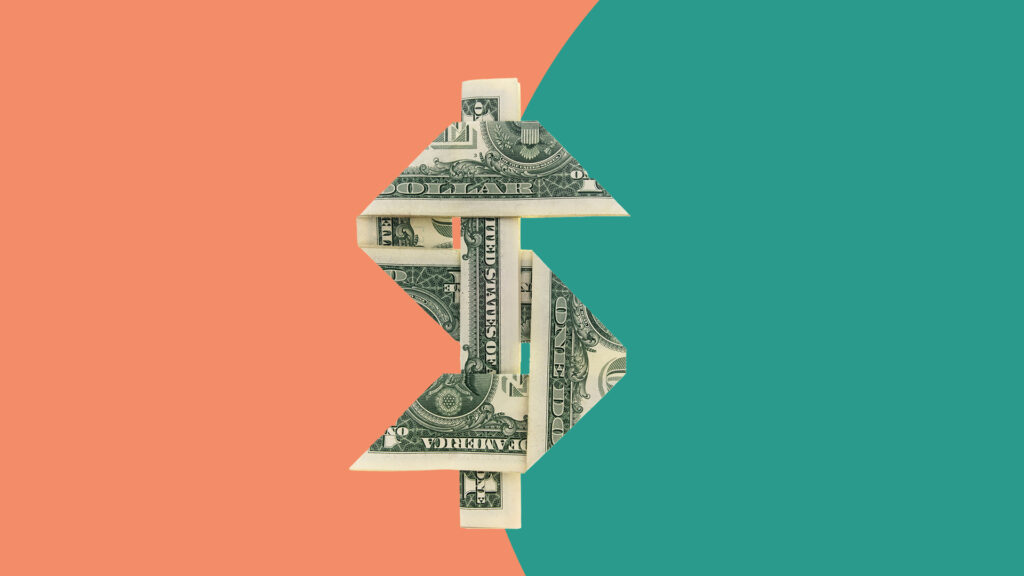 FAQs
Yes, there are many lenders with lower minimum credit score requirements. You may need to shop around a bit more to find affordable loan terms and interest rates, but it is possible.

The most you personally will be able to borrow depends on your credit, debt-to-income ratio and other factors. Personal loans are often available in loan amounts up to $100,000 for qualified applicants, and you can use these for pet expenses.

If you use already have a credit card with a high interest rate, it'll generally be much more expensive than taking out a pet loan. But if you can get a 0% intro APR credit card and pay off those expenses before the end of the promotional period, it'll almost always be your cheapest financing option.

Yes, you can take out a loan to adopt a dog. However, the upfront expenses to adopt a dog aren't usually very much compared with ongoing pet expenses and veterinary emergencies. So if you're unable to afford these initial costs, it's usually a good idea to budget and save up until you can afford to pay for your pet friend in cash.