Most products on this page are from partners who may compensate us. This may influence which products we write about and where and how they appear on the page. However, opinions expressed here are the author's alone, not those of any bank, credit card issuer, airline or hotel chain. This page may include information about American Express products currently unavailable on Slickdeals. American Express is not a partner of Slickdeals.
Have you ever needed a car repair but didn't have enough cash on hand? Car troubles can be a nuisance, especially if you need your car to commute to work and run daily errands.
Car repairs also aren't cheap, which is why some people consider taking out an auto repair loan to cover the costs. It's a convenient way to quickly pay for vehicle repairs when cash is tight. But like other personal loans, it comes at a cost.
Learn more about car repair loans, alternative financing options and whether a personal loan is the right choice for your vehicle repairs.
What Is a Car Repair Loan?
A car repair loan is simply a personal loan you can use to pay for auto repairs. A personal loan can be used for nearly any purpose, including to finance repairs on a vehicle. While some lenders may market personal loans for specific purposes like weddings or home improvements, in reality, they are all the same type of loan that can be used for many purposes.
Using a personal loan for car repairs can provide a quick way to cover repair expenses if you don't have the money saved up. These loans are usually unsecured and offered at a fixed rate, so you can often easily budget for the monthly payments.
Best Auto Repair Loans
Loan results will vary based on creditworthiness, loan purpose, loan amount, and other factors.
Best for Bad Credit: Avant
Avant
Loan Amounts

$2,000 – $35,000

Loan Terms

12 – 60 months

APR Range

9.95% – 35.99%

Minimum
Credit Score

580 or higher
Avant offers small personal loans that are accessible to borrowers with fair credit, with funding available as soon as the next day.
Overview
Avant is known for its personal loans that can be used for a wide range of purposes and are accessible for those with fair credit. Funding can be completed as soon as the next business day once approved. The minimum APRs tend to be higher than competitors, but the maximum APR is comparable to other online lenders. A unique feature offered by Avant is their flexible payment due date, which allows a 10-day grace period without incurring a late fee.
Pros
Loan terms up to 60 months
Low minimum credit score requirement
Flexible payment due date
Next day funding available
Cons
No physical locations
Origination fee of up to 4.75%
Relatively low maximum loan amount ($35,000)
High minimum APR
No joint applicant or co-signer
Best for Good Credit: SoFi
SoFi Personal Loans
Loan Amounts

$5,000 – $100,000

Loan Terms

24 – 84 months

APR Range

8.99% – 23.43%

Minimum
Credit Score

680 or higher
SoFi's personal loan offering comes with no fees and a high loan maximum that may be a good fit for those seeking large loans.
Overview
SoFi offers a competitive personal loan product that boasts no origination fees, no late fees, and a high maximum loan amount of $100,000. SoFi is one of only a handful of lenders offering loans as large as $100,000. If you need a substantial loan to cover a considerable expense, like a home renovation, SoFi's high maximum can be a strong option. One standout feature of SoFi is that it offers unemployment protection, which might allow you to pause payments if you lose your job. Same-day funding is also available for qualified borrowers
Pros
No origination fees, no prepayment penalties and no late fees
Loans up to $100,000
Unemployment protection available
Autopay rate discounts
Co-borrower allowed
Same-day funding available
Cons
No physical branches
High minimum loan amount
Good credit likely required
Best for Minimal or No Credit: Upstart
Upstart
Loan Amounts

$1,000 – $50,000

Loan Terms

36 or 60 months

APR Range

6.70% - 35.99%

Minimum
Credit Score

300 or higher
Using artificial intelligence to help evaluate borrowers, Upstart is a unique lending platform that looks beyond your credit score for personal loan approval.
Overview
Upstart is a first-of-its-kind online lending platform that uses artificial intelligence to help make smarter lending decisions. This means the company considers factors beyond a borrower's credit score to help determine creditworthiness. Upstart indicates its model has resulted in 43% lower rates for borrowers than traditional credit score models.
Beyond your credit score, Upstart will also look at your employment history, income and level of education when deciding whether to approve you for a loan. The company states that borrowers with credit scores as low as 300 might be able to get approved for a personal loan, though that loan may come with a relatively high APR.
Upstart's rates are fairly competitive and loan funds are disbursed as soon as one business day after approval. This lender charges origination fees, so it's important to read the fine print before applying.
Pros
Considers factors beyond your credit score in lending decisions
Loans up to $50,000
Fast funding time
Check rate without affecting credit score
Cons
No physical locations
Limited repayment terms
Has origination fees
Best for Small Loans: PenFed Credit Union
PenFed Credit Union
Loan Amounts

$600 – $50,000

Loan Terms

12 – 60 months

APR Range

7.74% – 17.99%

Minimum
Credit Score

700 or higher
PenFed offers no fees and small personal loans as low as $600.
Overview
While you will need to become a PenFed member if you decide to get a personal loan there, anyone can apply for membership and the process is quick and simple. Many lenders have relatively high minimum loan amounts, but PenFed offers loans as small as $600, with no origination fees and competitive APRs. If you'd like to view personal loan rates with PenFed, you can do so without impacting your credit score.
Pros
Pre-qualification is available
No origination fee, hidden fees or prepayment penalties
Borrow as little as $600
Allows co-borrower
Funding as early as 1-2 business days after approval
Cons
Must be a member to receive the loan
No option for direct payment to creditors for debt consolidation
Best for Fast Funding: LendingPoint
LendingPoint
Loan Amounts

$2,000 – $36,500

Loan Terms

24 – 72 months

APR Range

7.99% – 35.99%

Minimum
Credit Score

600 or higher
LendingPoint offers fast personal loans with flexible credit requirements, making it accessible for borrowers with less-than-ideal credit.
Overview
LendingPoint uses technology to help evaluate potential borrowers and has more flexible credit score requirements than some competitors. Its personal loan APRs are fairly competitive, and loan funds can be disbursed in as soon as one business day. However, borrowers may need to pay an origination fee, ranging from 0% to 8% of the total loan amount. Still, LendingPoint's low minimum credit score and lengthy maximum repayment term make it a compelling offering.
Pros
Fast funding available
Low minimum credit score requirement
Long repayment terms up to 72 months
Cons
Relatively low maximum loan amount ($36,500)
No physical locations
Origination fee may apply (0% to 8%)
What Can Auto Repair Loans Be Used for?
Car owners can use auto repair loans when they don't have cash up front to pay for repairs. Perhaps their warranty expired or their insurance doesn't cover the needed repairs. Auto repair loans also offer a way to pay these expenses quickly when you need emergency funding for urgent situations.
Auto repair loans can cover a variety of expenses, including:
Maintenance services to fix a car's wear-and-tear
Replacement parts
New paint job
Broken windshield and windows
New tires
Brake replacement
Vehicle upgrades, such as a new sound system or rims
Accident damage not covered by insurance
If you rely on your personal vehicle to go to work, then it's ideal to get repairs handled as soon as possible. Funding for auto repair loans can be relatively quick—most lenders offer funding within a few business days, while some lenders can even offer next-day funding after approval.
Related Article
Should I Get a Loan to Pay Off Credit Card Debt?
Pros and Cons of an Auto Repair Loan
When deciding whether an auto repair loan is a good choice, consider the advantages and disadvantages of this financing option.
Pros
Fixed interest rates
Funding can be quick
Avoids dipping into savings
Cons
Need good credit for a low rate
Can be expensive
Adds to debt
Pros
Fixed interest rates: Car repair loans do charge interest, but the good news is that most banks and lenders offer fixed interest rates. This makes it easier to manage your monthly payments, because you'll know exactly how much you'll owe every month.
Funding can be quick: Many banks and online lenders offer simple online applications that can be done in minutes. Once approved, the money can make it into your bank account within several days. Some lenders even offer same-day or next-day funding once you're approved.
Avoids dipping into savings: Taking out a loan means you can set aside your savings for other more urgent needs, such as a medical emergency or to keep a roof over your head.
Cons
Need good credit for a low rate: Not everyone will qualify for a low rate, as your rate will depend on your creditworthiness and other factors. The interest charges could be higher for borrowers with bad credit history.
Can be expensive: The cost of an auto repair loan is the interest on top of other personal loan fees, such as origination fees or any late fees if you miss payments. Factor in whether you can afford to repay the loan and if the cost is worth it.
Adds to debt: If you are already paying off credit card debt, adding another loan can increase your debt burden. If you fail to repay your auto repair loan, you could accumulate late payment penalties, which could put you in more debt.
Choosing a Car Repair Loan
If you've decided a car repair loan is a good fit, here are some important factors to consider when choosing a loan:
Your qualifications: Loan eligibility varies by lender, but one of the most important factors is a borrower's creditworthiness. Many lenders require a minimum credit score, and some even have minimum income requirements. Check a lender's requirements to see if you meet their qualifications. It's a good idea to get prequalified with multiple lenders so you can compare rates and terms without hurting your credit score.
Loan amount: Certain lenders have loan minimums and maximums, so you'll need to look for a lender that can offer the amount you need based on your eligibility.
Secured or unsecured loan: While most personal loans are unsecured, some banks or lenders offer a secured option for auto repair loans, which could require you to put up your car as collateral. This setup is risky, as banks could repossess your vehicle if you fail to repay your loan.
APR: The annual percentage rate (APR) includes all the interest and fees, so compare APRs across lenders to find one that can offer you the best rates.
Repayment term: The repayment term refers to the number of months (or years) you'll repay your car repair loan. A longer repayment term means a lower monthly payment, but you end up paying more interest overall. On the other hand, a shorter repayment term means higher monthly payments, but you pay less in interest.
Fees and penalties: Carefully review the fine print of your loan agreement for any fees you will be charged. For example, most personal loans come with origination fees that are usually a percentage of the loan amount and may be deducted from your loan total (so you'll need to request a higher loan amount). In addition, look out for late fees, prepayment penalties and other fees.
How to Apply for a Car Repair Loan
If you have gone through the pros and cons and think getting an auto repair loan is a good fit to finance your car repairs, here is how to get started:
Request an auto repair estimate: Go to an auto repair shop and request an estimate on your car repairs. This will give you a better idea of how much money you'll need to borrow.
Get prequalified: Go through the prequalification process with multiple lenders. This can often be done within minutes online, and you'll be able to see your estimated interest rate and loan terms from different banks or lenders. Your credit score will not be affected in most cases because most lenders conduct a soft credit check during the prequalification process.
Compare offers: Review your offers and choose one with the best loan terms for you. Factor in the rates, loan fees, repayment period and how much you'll be paying per month to decide the best loan offer.
Gather documents: Prepare documents such as tax returns, pay stubs and other proof of employment or income as needed by lenders. A lender may request additional information, so be on the lookout for those requests.
Apply with a lender: Fill out the personal loan application form and submit your documents.
Receive funds: Once approved, you'll complete the process by signing the loan agreement and funds will be deposited into your bank account within several days.
Other Financing Alternatives
If you're not keen on the idea of an auto repair loan, here are some other financing alternatives worth exploring.
Get a 0% Intro APR Credit Card
Some credit cards come with a 0% intro APR, where you pay no interest on your purchases during the promotional period. This is essentially an interest-free loan you can use to pay for your car repairs. Check out some 0% intro APR card offers.
Pay No Interest for a Limited Time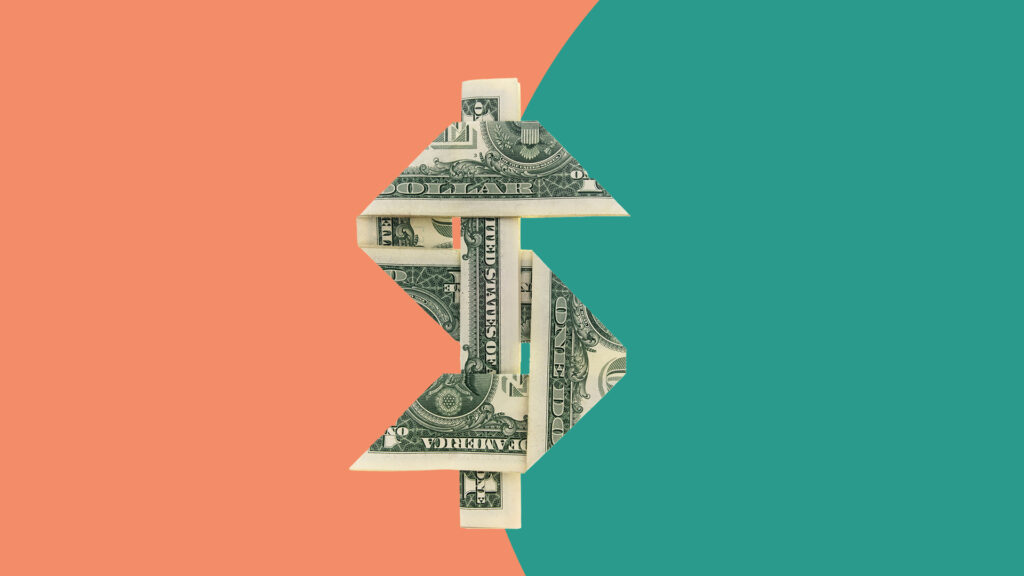 Look for Payment Plans From Auto Repair Shops
Ask your mechanic or shop if they offer payment plans to help finance your auto repair. Some shops may have promotions or discounts for your repairs, or they may partner with a lending institution to offer a low-interest or no-interest introductory rate. Just be sure you are aware of any fees or fine print that may end up costing you more than a personal loan would.
Borrow From Family Members or Friends
If you have relatives or friends who can afford to lend you enough money to cover your car repair expenses, you may want to ask if they are willing to offer you a loan. Put your payment plan and terms in writing to avoid conflicts or damage to your relationships.
Does an Auto Repair Loan Make Sense for You?
If you don't have any savings or don't want to deplete your emergency fund, getting an auto repair loan is a helpful option to pay for your car repairs quickly. You'll need to make sure you can afford the monthly payments and that you qualify for a low rate to make it worthwhile. Start by comparing loan offers and reviewing all the loan terms before making a decision.
Otherwise, if you can qualify for a 0% intro APR credit card or secure a loan from family or friends, you'll likely save more overall by not having to pay interest.
FAQs
Some banks and lenders will offer you an auto repair loan if you have bad credit, but you'll likely face higher rates or be asked to bring on a co-signer or co-borrower—possibly a family member or friend with good credit—to apply for the loan with you. If you fail to repay your loan, a co-signer or co-borower has the responsibility of repaying your loan's outstanding balance.

Most banks, credit unions and online lenders offer personal loans for auto repairs. The loan amount and interest rates vary per lender, so compare their offers to find the best fit for you.

It depends. If your credit card offers a 0% intro APR on your purchases, you'll save money by not having to pay interest as long as you pay off the entire balance before the promotional period ends. Without an offer like this, you'll likely face high credit card interest rates, so it's best to compare those numbers to loan rates you qualify for before making a decision.

Some banks and lenders offer a maximum of $100,000 in auto repair loans, although the maximum amount you could borrow will depend on how much you qualify for.