Most products on this page are from partners who may compensate us. This may influence which products we write about and where and how they appear on the page. However, opinions expressed here are the author's alone, not those of any bank, credit card issuer, airline or hotel chain. This page may include information about American Express products currently unavailable on Slickdeals. American Express is not a partner of Slickdeals.
So you need a chunk of change to do some home repairs. Or maybe you're getting hitched in six months and need a cash boost to fund your wedding. Or perhaps you want to consolidate that credit card debt. If you're strapped for cash, a personal loan can be a great option if you need money in a pinch.
But when it comes to personal loans, there are several different types of personal loan options to choose from. We'll break down the types of personal loans and what each one can be useful for so you can make the right financial decisions for you.
What Is a Personal Loan?
In a nutshell, a personal loan is a type of installment credit. It works like this: You receive a lump sum to cover an expense and then pay it back over time. The repayment period can be from a few months to a few years. You can usually borrow anywhere from several hundred dollars to thousands of dollars.
Unlike other types of loans like student loans, auto loans, or mortgages that must be spent on a particular expense, personal loan spending can be flexible. Personal loans can be used for nearly any purpose, but popular uses include consolidating credit card debt, emergencies, home upgrades or for big-ticket purchases.
Related Article
The Best Personal Loans of December 2023
Types of Personal Loans
When it comes to finding the right type of personal loan for you, make sure you shop around and do some research to find the loan type that suits your needs and financial profile. Here are the different types of personal loans that borrowers can consider.
Unsecured Personal Loans
Best for: If you have good credit and can repay the loan; if you need quick cash to cover a large expense.
Pros
No collateral required
Flexible use
Quick funding
Cons
Strong credit required for low rates
Most personal loans are unsecured, which means you don't need to provide an asset as collateral to back up your loan. The beauty of unsecured loans is that they can be used for a variety of purposes — think to fund a wedding, make home improvements, purchase a large-ticket item, and to pay off medical bills, to name a few.
However, you usually need strong credit and steady income to qualify for an unsecured personal loan. Otherwise, expect to pay more in interest, as you'll be seen as a higher risk to lenders.
Secured Personal Loans
Best for: If you have less-than-stellar credit; if you have an asset, such as a car or home, that you can offer as collateral.
Pros
Lower rates than unsecured loans
May be easier to qualify if you have bad credit
Cons
May lose asset if default on loan
Must have valuable asset to offer as collateral
Secured personal loans require collateral to back up the loan. That way, your lender reduces its risk of lending money to you because if you default on your loan, the lender can seize the asset to get its money back.
Secured loans also usually have lower interest rates than secured personal loans because lenders assume less risk. Since you're offering collateral, it might be easier for you to qualify for a secured personal loan if your creditworthiness is not ideal. But borrowers do carry the risk of losing their valuable assets and damaging their credit if they fail to make payments.
Fixed-Rate Personal Loans
Best for: If you like knowing exactly how much you owe each month.
Pros
Monthly payments predictable
Rate won't change during loan term
Cons
Rate won't decrease if market rates drop
Strong credit may be required to qualify
Most personal loans are fixed-rate loans, meaning the interest rate stays the same over the life of the loan. As a result, your monthly payments are also predictable because the rate does not change. You'll also know exactly how much interest you'll owe throughout the loan term.
Variable–Rate Loans
Best for: If you're comfortable with and have the flexibility to manage different monthly payments over the course of your loan.
Pros
Lower initial rate
Rates may drop if market rate drops
Cons
Monthly payments unpredictable
May pay more in interest if rates go up during loan term
The interest rates on a variable loan might go up or down, depending on the index rate. If the index rate goes up, so will the rate on your loan and your monthly payments. But your index rate will also go down if the index rate goes down.
The main benefit of an adjustable loan is it usually features a low initial interest rate.
Debt Consolidation Loans
Best for: Borrowers who want to consolidate multiple high-interest debts and can qualify for a lower interest rate personal loan.
Pros
Pay less in interest compared to credit card debt
Combines multiple debts into single monthly payment
Can repay debt sooner
Cons
Not a cure for overspending
Strong credit needed for low rates
Debt consolidation loans are essentially personal loans but with a twist: They're geared to help you simplify your debt payments and can lower your interest rate on overall debts, which can help you save money on interest in the long run.
The way it works is you would roll your high-interest debt into a new, single personal loan. Your new loan would then be used to pay off all your old debts while you only repay your new loan. Loans for debt consolidation typically feature a lower APR, which means you'll pay less interest across all debts.
Joint Personal Loans
Best for: If you have poor credit and could use a co-borrower to increase your odds of getting approved on a loan.
Pros
Can increase chances of approval
May come with better loan rates and terms
Can help both borrowers build credit
Share in repaying loan
Cons
Increases debt burden for both borrowers
Co-borrower is responsible for entire loan if other borrower defaults
Joint loans are when two borrowers — co-borrowers — are on the loan. Both have access to the funds and both are on the hook for making payments. Having a co-borrower can boost your odds of getting approved for a personal loan if you have limited credit history or a poor credit score.
A joint applicant can can be a friend, relative, or associate with a solid credit history and a willingness to assume the burden of your remaining personal loan payments if you default.
Co-Signed Loans
Best for: If you have a fair credit score and trouble getting a loan approved on your own.
Pros
Increase odds of loan approval
Helps borrower build credit
May qualify for better rates and terms
Cons
Co-signer responsible for repaying if borrower defaults
Potential harm to co-signer's credit score if borrower misses payments
If you cannot get approved for a loan on your own, you might need to have a co-signer. A co-signer essentially lends you their good credit for the loan application, but unlike a co-borrower, the co-signer has no right to use the loan proceeds. However, the co-signer will still be responsible for repaying the loan if it defaults.
Personal Line of Credit
Best for: Borrowers who aren't sure what loan amount they need and have ongoing expenses they need to fund.
Pros
Borrow as you need
Credit line replenishes as you repay
Only pay interest on amount borrowed
Cons
May require good credit
May contribute to overspending and more debt
Usually offered with variable rates which make payments unpredictable
Fees for each withdrawal
These pretty much work like a credit card. Whereas personal loans are an installment credit where you're given a lump sum and then make steady payments over its length, a personal line of credit is a type of revolving credit. It's similar to a credit card in that you're given a credit limit, then tap into that credit line as you replenish.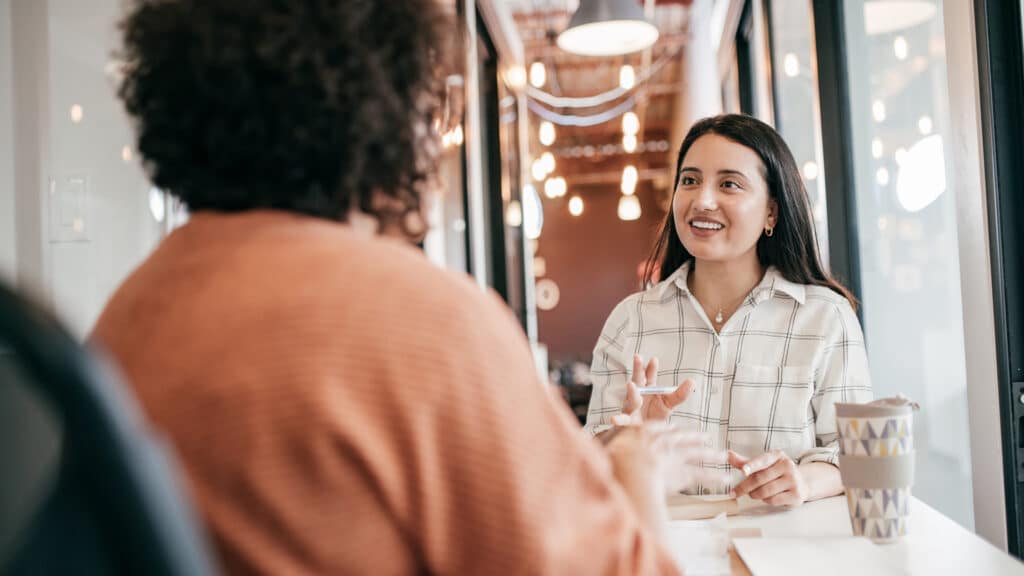 Related Article
Personal Loan vs Line of Credit: Which is Best for You?
Buy Now, Pay Later Loans
Best for: Online purchases that you can pay off within a relatively short amount of time.
Pros
Easy to access through online retail checkout
Easier approval than personal loans
Zero or low-interest plans available
Cons
May lead to impulse spending
No positive credit impact for on-time payments, but credit will drop for missed payments
Buy now, pay later (BNPL) loans are a installment loans. You are given the money to make a purchase online immediately, then pay it back in equal installments. Many BNPL lenders have a four-part installment plan that is due every two weeks, with the first payment due immediately.
While BNPL loans are convenient and easier to get approval for, there may be hidden fees and penalties for any missed payments. Most BNPL arrangements do offer zero interest payments, but this can vary based on the company and borrower's credit.
Risky Personal Loans to Avoid
In addition to the loans above, there are also several types of loans that can be risky to borrowers. If you are not careful, these types of personal loans can turn a tough situation into something worse over time. Here are some risky loans to watch out for.
Payday Loans
Payday loans are short-term loans that generally attract borrowers with poor credit and a desperate need for quick cash. Unfortunately, these easy qualifying loans can potentially put borrowers in a debt cycle that can be difficult to escape.
Payday loans come in small amounts, usually up to several hundred dollars. You usually need to pay them off within two to four weeks, and the interest can be exorbitant — as high as 400% (yes, you read that correctly).
Since payday loan lenders charge extremely high fees, the Consumer Financial Protection Bureau considers their lending method predatory.
Title Loans
Title loans are like secured loans but with treacherous conditions. While allowing you to use your car or truck as collateral, these loans typically have high interest rates and short repayment terms. If you're not 100% certain you can quickly repay the loan's total balance within the set time frame, you assume a high risk of getting your car repossessed if you proceed.
Cash Advance from Credit Cards
Using an ATM to withdraw a cash advance for credit card accounts can be very convenient if you're facing an emergency. But cash advances come with a variety of fees, including cash advance fees and high APRs on the amount withdrawn.
There are less expensive options for financing than using a cash advance, such as 0% intro APR credit card promotional offers or a personal loan.
Pawn Shop Loans
A pawn shop loan is one of the oldest ways of borrowing quick cash. First, you offer an item of value as collateral. Then, after the proprietor appraises the item, you get a certain amount of money you must repay within a specified term.
Although pawn shop loans cost less than payday loans, you could lose your pawned possession if you can't honor the loan, or the lender may charge you a fee for extending the payment term.
Choosing the Right Personal Loan for Your Needs
Personal loan lenders have a variety of credit products available for borrowers. Make sure you understand your needs first before deciding on a loan. Know how much you want to borrow, what you can afford monthly, how much the loan costs including fees, and how long you want to be committed to repaying your loan. Different borrowers have different needs and preferences, and it's important to assess your financial situation before signing on the dotted line.
FAQs
You can use a personal loan to pay for almost anything, including weddings, home improvements or other large-ticket purchases. However, some lenders may prohibit personal loan spending on things like college tuition, down payment on a home, some business expenses, and gambling or illegal activities. Speak to your lenders first to make sure your expense will be allowed.

A secured loan usually offers a lower interest rate than other types of personal loans. When you pledge your home, car, or cash as collateral, the lender assumes less risk, resulting in lower overall interest rates.

Since unsecured personal loans do not require collateral, lenders generally charge the highest interest for them as compared to other loans. But unsecured personal loans have lower interest rates than credit cards and cash advances.

If you have a smaller purchase that you can repay within a month, or qualify for a 0% intro APR credit card, you'll be saving more on interest fees with a credit card than a personal loan. Personal loans are more suitable for larger expenses that need to repaid over a longer period of time since personal loans tend to have lower rates than credit cards.