Most products on this page are from partners who may compensate us. This may influence which products we write about and where and how they appear on the page. However, opinions expressed here are the author's alone, not those of any bank, credit card issuer, airline or hotel chain. This page may include information about American Express products currently unavailable on Slickdeals. American Express is not a partner of Slickdeals.
Interest rates have gotten a fair amount of news coverage in recent months. After all, the cost of borrowing money has gotten much more expensive than it was in the not-so-distant past on credit cards, loans and other types of financing.
Yet there's another reason interest rates have been dominating the headlines. As the Federal Reserve increases the federal funds rate to fight inflation, many banks are paying higher interest rates to their customers as well.
Some banks are doing a better job than others when it comes to the annual percentage rates (APYs) they offer their customers. So, while interest rates are on the rise, many consumers are taking the opportunity to evaluate whether they're banking with the best financial institution to meet their needs.
Worried your bank isn't paying you enough interest? Below are three options to consider that might help your savings reach its full potential.
1. Compare Rates and Switch Banks
If you're trying to earn higher interest rates on the money you have in savings, it's a good idea to research the rates other financial institutions are offering their customers. According to the Federal Reserve, the average APY on savings accounts in May 2023 was 0.40%, and the average interest rate on money market accounts was 0.59%. Average interest rates for CDs ranged between 0.26% to 1.59% during that same period, depending on the CD term.
However, many of the best online banks and other financial institutions offer interest rates that far exceed the national average, including for high-yield savings accounts, money market accounts and CDs.
The right account for you depends on the APY, but also on your financial needs:
Best CDs: Great if you know you can lock up your funds for a set period of time in exchange for a fixed interest rate
Best High-Yield Savings Accounts: A good fit if you want flexibility to withdraw money from time to time and don't mind if the APY fluctuates
Best Money Market Accounts: A nice option if you want a mix of high APY and some benefits of a checking account.
The interest rates a bank or credit union offers aren't the only details to pay attention to when you're considering a new bank account. It's also important to consider any fees a financial institution may charge, its customer service track record and how a bank's account features could impact your overall experience.
Recommended Bank Accounts
Here are a few well-rounded accounts that are worth a look. Be sure to shop around and consider the factors that are most important to you before you decide.
CIT Bank Platinum Savings Account

Open Account
Member FDIC.
Our Rating 4.5/5 How our ratings work Read the review
APY4.85%

Earn 4.85% APY on balances over $5,000. Balances of less than $5,000 earn 0.25% APY. Annual Percentage Yield is accurate as of May 9, 2023. Interest rates for the Platinum Savings account are variable and subject to change at any time without notice.

Minimum
Deposit Required$100
Intro Bonus N/A
The CIT Bank Platinum Savings account offers one of the top APYs on the market right now, and CIT's flexible transfer options make it easy to access your money. So long as you're able to consistently maintain an account balance of $5,000 (the minimum amount required to earn this account's top APY) you'll likely find a lot of value in this account.
Overview
With the CIT Bank Platinum Savings Account, customers earn 4.85% APY on balances over $5,000. However, for accounts with less than $5,000, the APY falls to 0.25%. This account features a minimum opening deposit requirement of $100 and does not charge monthly maintenance fees. Accountholders also get free transfers to and from connected bank accounts, which even extends to non-CIT accounts.
Pros
Strong APY for balances over $5,000
No monthly service fee
Free electronic bank transfers to checking accounts (even if it isn't a CIT checking account)
Cons
APY on lower balances is unimpressive
No fee-free ATM network
Minimum opening deposit required
SoFi Checking and Savings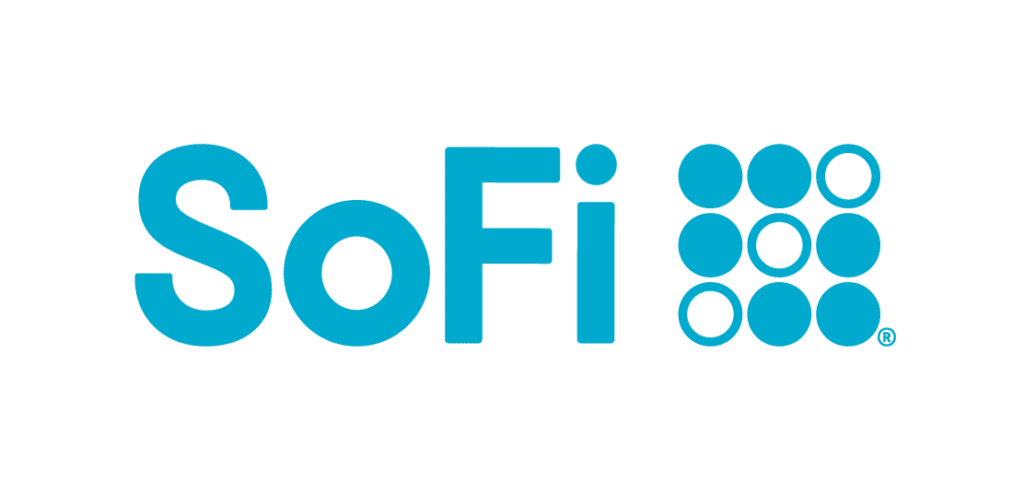 Open Account
at SoFi
Our Rating 5/5 How our ratings work Read the review
APY1.20% - 4.20%

Customers earn 4.20% APY on savings balances when they set up recurring monthly direct deposit of their paycheck or benefits provider via ACH deposit. Checking balances earn 1.20% APY.

Minimum
Deposit RequiredN/A
Intro Bonus $50-$250Expires December 31, 2023

New customers can earn a $250 bonus for opening a new SoFi Checking and Savings account and receiving a total of $5,000+ in qualifying direct deposits within the specified evaluation period; receive $1,000 - $4,999 in qualifying direct deposits to earn a $50 bonus.
SoFi Checking and Savings boasts an impressive 4.20% APY on savings balances for customers who set up direct deposit (with no minimum deposit requirement). This account also offers 1.20% APY on checking balances. There are no monthly maintenance fees, and new customers can even earn a generous signup bonus worth up to $250. If you don't care about physical bank locations, this is a great option.
Overview
SoFi Checking and Savings features remarkably strong interest rates for customers who receive recurring monthly direct deposit. This account also doesn't have any maintenance fees, overdraft fees or non-sufficient funds fees. To top it off, new customers can earn a signup bonus worth up to $250.
Pros
Accounts with monthly direct deposit earn interest
No minimum opening balance or minimum monthly balance
No maintenance fees, non-sufficient fund fees or overdraft fees
Access to Allpoint's worldwide ATM network
Get paid up to two days early
Cons
No physical branch locations
CIT Bank Term Certificates of Deposit

Open CD
Member FDIC
Our Rating 3.5/5 How our ratings work Read the review
Minimum
Deposit Required$1,000
1 Year APY0.30%

Annual Percentage Yield is accurate as of March 31, 2023. Interest rates for CIT Bank's term CDs are variable and subject to change at any time without notice

3 Year APY0.40%

Annual Percentage Yield is accurate as of March 31, 2023. Interest rates for CIT Bank's term CDs are variable and subject to change at any time without notice

6-Month APY5.00%

Annual Percentage Yield is accurate as of March 31, 2023. Interest rates for CIT Bank's term CDs are variable and subject to change at any time without notice
Many banks that offer CDs require customers to commit to lengthy terms of several years or more in order to earn the highest interest rates available. However, with CIT Bank's term CDs, the opposite is true. To get the best rates at CIT, you'll need to open one of its shorter-term CDs, such as its 6-month CD that pays 5.00% APY. If you want an easy way to save more money without having to wait years, CIT Bank's term CDs are a solid option.
Overview
If you're looking for a dependable way to earn interest on your money in the short term, CIT Bank's certificates of deposits may be an excellent choice for you. However, those looking to open a long-term CD may be better off looking elsewhere.
Pros
Strong rates for 13- and 18-month terms
FDIC insured
Cons
Rates for longer terms unimpressive
2. Open Accounts at Multiple Banks
Changing financial institutions can be an involved process, especially if you have direct deposits scheduled or automatic payments scheduled to creditors. Thankfully, switching banks isn't your only option when it comes to finding low-risk ways to earn more money on your savings.
Rather than leaving your original financial institution altogether, you could consider opening accounts at more than one bank in an effort to increase your earning potential. This solution might be a good fit if you want to earn more interest on your savings but aren't ready to completely change your banking setup.
For example, you might decide to continue using your primary checking account at your current bank but open a high-yield savings account or CD at another financial institution. This approach could empower you to take advantage of a higher APY or a generous bank account bonus while also saving you some time.
Want to earn some extra cash?
As an added perk, keeping cash in more than one bank has other potential advantages such as the following:
Avoid the temptation to spend your emergency fund when you keep your savings at a different bank.
When you choose safe banks that are members of the Federal Deposit Insurance Corporation, FDIC insurance covers up to $250,000 worth of your deposits (for each account ownership category) at each bank you use.
3. Consider Alternative Saving Strategies
A third strategy to consider if your bank isn't paying you enough interest is switching up your saving strategies. Don't assume that just because you've saved your money a certain way in the past that your previous approach is necessarily the best option.
For example, many people are used to keeping their cash in a traditional checking or savings account. If you fall into this category, you could consider branching out to open a high-yield savings account or money market account instead. If you take the time to shop around for the best interest rates available, there's a good chance you'll be able to earn a higher APY on your savings than you're receiving from your basic savings account.
Ready to save more?
Likewise, if you're already using high-yield savings accounts or money market accounts, you might want to examine whether a certificate of deposit could make sense for you. If you can afford to lock away some of your cash for a few months or longer, CDs offer fixed interest rates and low-risk APYs that could be a good fit for many savers. And if you're worried about missing out on potentially higher interest rates in the future, you could give the CD laddering savings strategy a try.
If you're saving for long-term goals like retirement, thoughtful investing is often the best approach to growing your nest egg. But you may want to consult with a trusted financial advisor for guidance on how to set up a diversified portfolio to best suit your needs.
Bottom Line
Whether you're keeping cash in the bank for emergencies or you're saving for short-term financial goals, it's wise to make sure your money is earning the most interest possible. It can take a bit of legwork to switch banks. However, if you have a decent-sized savings balance (or you plan to grow one), changing banks or opening an additional account that offers a generous APY could be well worth the effort in the long run.