Most products on this page are from partners who may compensate us. This may influence which products we write about and where and how they appear on the page. However, opinions expressed here are the author's alone, not those of any bank, credit card issuer, airline or hotel chain. This page may include information about American Express products currently unavailable on Slickdeals. American Express is not a partner of Slickdeals.
The Federal Reserve announced its latest interest rate increase at its July meeting after a short pause on rate hikes. At the June meeting, the Federal Open Market Committee (FOMC) voted to maintain the current rate, ending a streak of consecutive increases lasting more than a year. The pause was short-lived, though, as the FOMC increased the federal funds rate to a target range of 5.25%–5.50% at the July meeting.
While the federal funds rate doesn't directly affect consumers, it's used by banks and lenders to inform their decisions, which can affect you. You can take action after rate hikes to protect your finances and take advantage of these changes.
Why the Fed Raises Interest Rates
When the Fed raises rates, the hikes are meant to combat inflation by decreasing consumer spending and slowing overall demand for products. When discussing rate hikes, the Fed only controls one rate — the federal funds rate, which is the interest rate commercial banks charge each other for overnight lending. The federal funds rate, though, affects the prime rate, the rate individual banks charge you and me. As the federal funds rate increases, typically, so does the prime rate. Banks and lenders use the prime rate to determine rates for various financial products, including loans and credit cards.
Find a Card That Fits Your Spending Habits
What To Do When the Fed Raises Interest Rates
When the Fed announces a rate hike, it doesn't take long for banks and other financial institutions to follow its lead. Understanding how these rate hikes affect your finances can help you make wise money decisions. Here's a look at what you should do when the Fed raises interest rates.
Pay Down High-Interest Debt
iStock
Few financial products are affected more by rate hikes than credit cards and other lending products with variable interest rates. Credit cards generally have higher APRs than other lending products already. It's always a good time to reduce high-interest debt, but even more so as rates increase.
Carrying a balance on your credit cards each month means getting hit with expensive interest charges, making it even more challenging to pay off. Adjust your budget as much as possible to pay down credit card and other high-interest debt faster.
Consider getting a balance transfer credit card to consolidate your existing card debt. Many balance transfer cards have an introductory 0% APR for extended periods. You must meet credit and other requirements to qualify for a balance transfer card, and they often charge a transfer fee. Depending on your current card's APR, you could save money by taking advantage of an intro APR offer.
Citi® Diamond Preferred® Card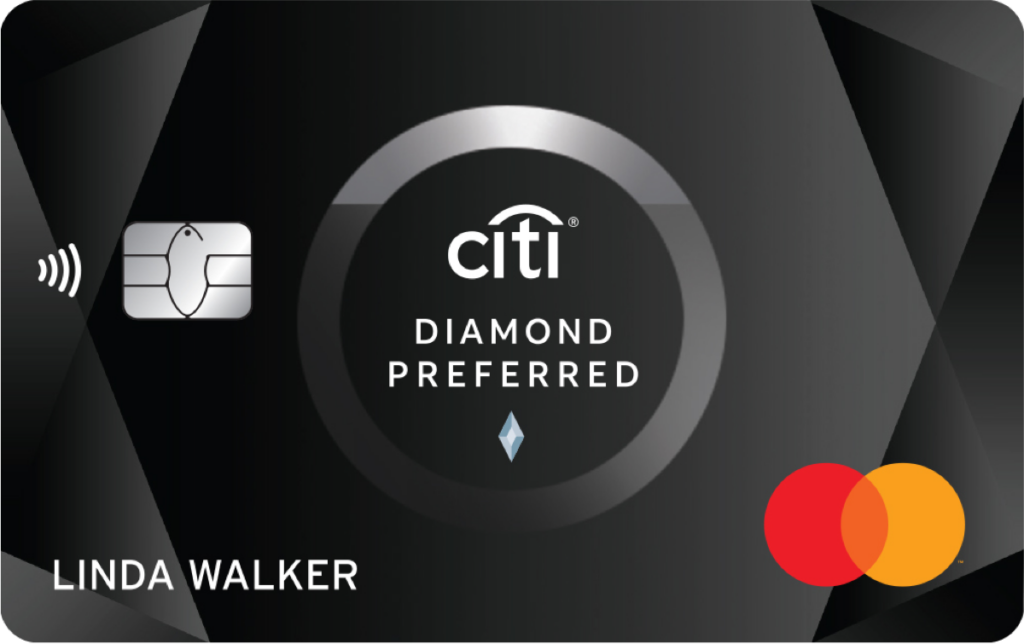 Apply Now
Secure application on issuer's website
Rates & Fees
If you need more time to make a dent in your debt, the Citi® Diamond Preferred® Card, from our partner Citi, offers you the chance to make it happen. The extended 21 months of 0% intro APR is the biggest reason this credit card is among the best for balance transfers to wipe out existing credit card debt. After that the variable APR will be 18.24% - 28.99% based on your creditworthiness. On top of that, you also get a 0% intro APR on purchases for 12 months. This card does have a balance transfer fee of $5 or 5% of the amount of the transfer, whichever is greater, but interest savings are likely to offset it.
Overview
If you've built up balances on one or more credit cards, monthly interest payments can make it tough to dig your way out of debt. In these situations, one of the best options to wipe away credit card debt is a balance transfer credit card offer with a lengthy 0% APR introductory period (followed by a variable 17.99% – 28.74% APR after). That's exactly what you get with Citi® Diamond Preferred® Card, from our partner Citi.
Pros
0% intro APR for the first 21 months on balance transfers (18.24% - 28.99% variable APR after)
0% intro APR for the first 12 months on purchases (18.24% - 28.99% variable APR after)
No annual fee
Cons
c
Bump Up Your Savings
Interest rates on lending products often increase after rates hikes, but so do rates on deposit accounts at banks and credit unions. You could see APYs jump on savings accounts, CDs, money market accounts, and other interest-bearing accounts.
Take advantage of high-yield savings by moving more of your money to savings when rates increase.
Recommended High-Yield Savings Accounts
Bank
Account Name
APY
Minimum Deposit
Monthly Fee
Get Started

UFB High Yield Savings Account

5.25%

$0

$0

Get Started

SoFi Checking and Savings

0.50% – 4.50% ⓘ
Customers earn 4.50% APY on savings balances when they set up recurring monthly direct deposit of their paycheck or benefits provider via ACH deposit. Alternatively, deposit at least $5,000 each month to earn 4.50% APY on your savings balance. Checking balances earn 0.50% APY.

$0

$0

Get Started

CIT Bank Platinum Savings Account

Up to 5.05% ⓘ
Earn 5.05% APY on balances over $5,000. Balances of less than $5,000 earn 0.25% APY. Annual Percentage Yield is accurate as of July 27, 2023. Interest rates for the Platinum Savings account are variable and subject to change at any time without notice.

$100

$0

Get Started

CIT Bank Savings Connect Account

4.65% ⓘ
Annual Percentage Yield is accurate as of July 27, 2023. Interest rates for the Savings Connect account are variable and subject to change at any time without notice.  

$100

$0

Get Started
Lock in Your Rates
One of the best actions you can take with rate hikes is to shop around for the best rates. A 30-year fixed-rate mortgage is not directly affected by the Fed's rate hike, but that doesn't mean rates won't increase in a high-rate environment. A home equity line of credit (HELOC) and adjustable-rate mortgage will rise after a Fed rate hike. So will private student loans with adjustable rates.
If you're a prospective homebuyer, keep your mortgage preapproval current so you understand your price range at the most current rates. Your lender may offer a mortgage rate lock, which locks in your mortgage rate for a predetermined period.
If you're considering refinancing, now is the time to shop around before rates increase. For federal student loan borrowers, consider the benefits and protections you would be giving up before refinancing your loans. You could lose access to federal loan repayment plans, forbearance, deferment, and loan forgiveness programs. Ensure you're in a good place financially before you refinance your student loans to a lower rate with a private lender.
CIT Bank Term Certificates of Deposit

Open CD
Member FDIC
Our Rating 3.5/5 How our ratings work Read the review
Minimum
Deposit Required$1,000
1 Year APY0.30%

Annual Percentage Yield is accurate as of March 31, 2023. Interest rates for CIT Bank's term CDs are variable and subject to change at any time without notice

3 Year APY0.40%

Annual Percentage Yield is accurate as of March 31, 2023. Interest rates for CIT Bank's term CDs are variable and subject to change at any time without notice

6-Month APY5.00%

Annual Percentage Yield is accurate as of March 31, 2023. Interest rates for CIT Bank's term CDs are variable and subject to change at any time without notice
Many banks that offer CDs require customers to commit to lengthy terms of several years or more in order to earn the highest interest rates available. However, with CIT Bank's term CDs, the opposite is true. To get the best rates at CIT, you'll need to open one of its shorter-term CDs, such as its 6-month CD that pays 5.00% APY. If you want an easy way to save more money without having to wait years, CIT Bank's term CDs are a solid option.
Overview
If you're looking for a dependable way to earn interest on your money in the short term, CIT Bank's certificates of deposits may be an excellent choice for you. However, those looking to open a long-term CD may be better off looking elsewhere.
Pros
Strong rates for 13- and 18-month terms
FDIC insured
Cons
Rates for longer terms unimpressive
Boost Your Credit Score
iStock
Because interest rates rise after Fed rate hikes, it's an excellent time to improve your odds of lower rates by taking actions to raise your credit score. A good credit score opens the doors to better opportunities and lower rates with banks, lenders, and credit card issuers. It can also help you get approved for credit limit increases and other changes to your credit accounts.
You may improve your score by consistently making on-time payments, paying down credit accounts, and keeping older credit accounts open. Also, check your credit report for any errors or omissions affecting your current score.
Switch to High-Yield Savings
If you're currently saving money in a traditional savings account, consider moving your money to a high-yield bank account, like a high-yield savings account (HYSA) or money market account. These accounts are generally available through online banks and offer much higher, more competitive rates than what you'll find at your local bank. Often, online banks don't charge monthly fees on HYSAs, which leaves more savings in your account earning interest.
Ready to save more?
What Not To Do When the Fed Raises Interest Rates
Just because the Fed announces a rate hike doesn't mean you must upend your entire financial plan. Sometimes, doing nothing is the right course of action. Here are some actions not to take when the Fed raises interest rates.
Overextend Yourself Financially
The Fed raises rates in an attempt to curb inflation. You're probably already spending more of your monthly budget due to inflation and potentially more if you carry balances on your credit cards.
If you're financially vulnerable, now is not the time to extend yourself further with spending or borrowing. Instead, work to pay off any existing debt and save more.
Make Short-Term Financial Decisions Based on Fear
Don't let market volatility affect your long-term financial plan. That's easier said than done, especially if your investment values plummet. 
If you're a long-time investor with decades left until retirement, you'll inevitably experience the roller coaster ups and downs of the market. There are always risks with investing, but if you're investing for the long haul, it may not be a good idea to react to every fluctuation.
Be sure to consult with a certified financial advisor about your specific situation before making any major changes to your investments.

Related Article
How to Start Investing in the Stock Market With Just $1
Stop Saving
Savings works best when you let compound interest do its thing. If you can, continue to deposit funds into savings to continue taking advantage of the interest you're earning. Your savings may not keep up with inflation, but it's still an important part of any financial plan, especially if you rely on it for emergencies.
Understand the Effects of Rate Hikes
Knowing how rate hikes work can help you avoid some of the adverse effects consumers feel. Stay informed to know when interest rates might change and take advantage of the opportunities they can present. Determine which actions outlined above you need to take to improve your financial situation.