Most products on this page are from partners who may compensate us. This may influence which products we write about and where and how they appear on the page. However, opinions expressed here are the author's alone, not those of any bank, credit card issuer, airline or hotel chain. This page may include information about American Express products currently unavailable on Slickdeals. American Express is not a partner of Slickdeals.
If you run a business, having a solid business checking account can help you manage your business finances more efficiently. For sole proprietors, it also separates your personal and business assets.
Bank of America® offers two versions of its Business Advantage checking accounts and a business savings account. Here's a closer look at each business bank account to help you decide which best suits your needs.
Bank of America Business Advantage Checking Accounts
Bank of America offers two business checking accounts — a basic business checking account and a more robust checking account for companies with more significant banking needs. Here's what you need to know about each account option.
Bank of America Business Advantage Fundamentals™ Banking
Apply for An Account
Bank of America's Business Advantage Fundamentals™ Banking is a great option for smaller businesses, as you can open this account with as little as $100. Plus, there's no fee for the first 200 transactions each statement cycle, so if you don't envision your business exhausting this, it's certainly worth your consideration.
For business start-ups and those that don't generate a large number of transactions, Bank of America offers Business Advantage Fundamentals™ Banking. The Fundamentals checking account carries a $16 monthly fee, waived by maintaining a $5,000 combined average monthly balance between eligible Bank of America business accounts, spending $250 in new qualifying debit card purchases each statement cycle or becoming a member of Preferred Rewards for Business.
Business Advantage Fundamentals™ checking accounts have access to several digital banking tools, cash flow monitoring, account management tools, digital debit cards and Erica®, Bank of America's virtual banking assistant.
The account charges no fee for the first 200 transactions and for the first $7,500 in cash deposits per statement cycle. A $100 minimum opening deposit is required and you can apply for an account online.
Bank of America Business Advantage Relationship Banking
Apply for an Account
at Bank of America (member FDIC)
If you're confident you can maintain the required minimum balance to waive this account's monthly fee, you'll find a lot of value in Bank of America Business Advantage Relationship Banking. This account expands on all the best features from Bank of America's Business Advantage Fundamentals™ Banking; customers get fees waived for the first 500 transaction each statement cycle, as well as access to additional business checking and savings accounts without monthly fees. This account is a solid option for larger businesses that handle a lot of monthly transactions.
Business Advantage Relationship Banking builds on what's offered with Business Advantage Fundamentals™ Banking. In addition to all of the tools and features included in the other account, this account also comes with one additional Business Advantage Relationship account and one Business Advantage Savings account for no additional monthly fees.
Business Advantage Relationship Checking also charges no fees for transactions that some banks charge for, like incoming wires, stop payments and electronic transfers. With this account, customers gain access to no fees for the first 500 transactions and for the first $20,000 in cash deposits at an ATM or Financial Center each statement cycle.
A $100 minimum opening deposit is required to open a Business Advantage Relationship account. It carries a much higher monthly maintenance fee, at $29.95 than its other checking option. The fee is waived for customers who maintain a minimum $15,000 combined average monthly balance or who become a Preferred Rewards for Business member.
Business banking made easy
Besides its business checking offerings, Bank of America offers a few other products and services to give businesses a full-service banking experience. Here are some of the offerings available for Bank of America business customers.
Business Advantage Savings Account
For businesses that want to set aside excess cash for future endeavors, there's Business Advantage Savings from Bank of America. The interest-bearing account features low interest rates but is linkable with a business checking account and offers slightly higher rates for Preferred Rewards for Business members.
Pros
Able to link with business checking
Access to additional business tools
Monthly fee is waivable
Cons
Monthly fee
Low interest rates
Monthly transaction limits
Business savings simplified
Other Bank of America Business Solutions
Along with checking and savings accounts, Bank of America offers a full suite of business credit cards. These cards offer generous sign-up bonuses and high reward rates in popular spending categories to help maximize your business spending.
Other Bank of America business solutions include:
Payroll services
Account management services
Business credit line
Business credit line (cash-secured)
Business term loans
Retirement plans
Investment accounts and services
Shop around to see if Bank of America offers the best banking and financing options to fit your specific business needs.
Should You Open a Bank of America Business Checking Account?
Bank of America is ideal for small businesses that prefer to bank in person while still having access to digital tools to streamline day-to-day account management. With thousands of ATMs and financial centers, Bank of America has a large footprint for local banking services. Keep in mind you will pay a fee for out-of-network ATM use along with any fees charged by the ATM owner.
The best checking option depends on your business cash flow and how many transactions you perform each month. Both accounts offer access to digital tools that allow you to manage your account nearly anywhere in the world.
At the same time, both accounts carry somewhat expensive monthly fees.
For business owners that don't need access to physical branches, online banks offer similar business banking services without monthly maintenance fees. Shop around to compare banking options and services before making a decision.
Related Article
5 Banking Services You Need as a Small Business Owner
The Bottom Line
Bank of America offers some options for businesses looking for a checking account. Consider the monthly fees charged and what you're willing to pay to have an account. Bank of America's fees are within the norm for traditional banks, but maintaining its minimum balance requirements can be challenging for small business owners.
Explore Bank of America's business banking options.
With an extensive network of branches and ATMs, Bank of America's business checking accounts are better suited for businesses that handle cash frequently. Small businesses that prefer digital banking should consider online-only banks with low or no monthly fees.
If you're in the market for a bank account for your business, shop around to find the best account that aligns with your needs. Compare account features, fees, transaction limits and other benefits to determine your best option.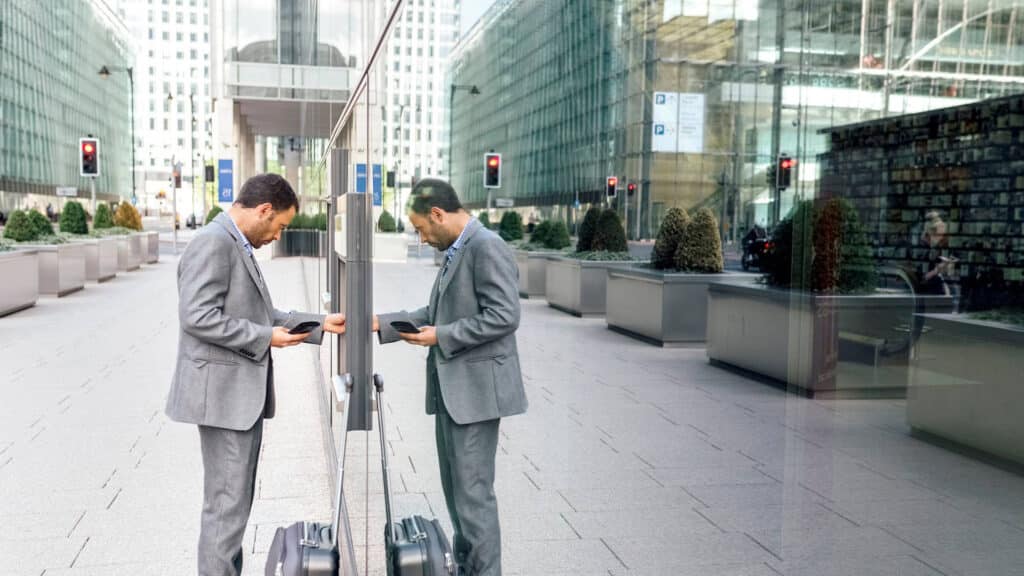 Related Article
5 Best Banks for Small Businesses