Most products on this page are from partners who may compensate us. This may influence which products we write about and where and how they appear on the page. However, opinions expressed here are the author's alone, not those of any bank, credit card issuer, airline or hotel chain. This page may include information about American Express products currently unavailable on Slickdeals. American Express is not a partner of Slickdeals.
Chase Payment Solutions℠
Chase Payment Solutions℠ is equipped to provide comprehensive payment processing services and support to businesses of all sizes. With it, you'll be able to take payments however your customers want to pay you and wherever they want to, whether online or in-person and with any type of major credit or debit card. And since it's backed by a massive bank, you'll have access to branches dotting the country and 24/7 customer support.
Seamless Credit Card Processing for All Situations
Chase Payment Solutions℠ is an all-in-one credit card processing solution from Chase Bank. Formerly known as Chase Merchant Services and Chase Paymentech, this product enables businesses of all types and sizes to accept card-based payments from their customers.
If you want to accept credit card and debit card payments, you'll need a merchant processor service to connect with the payment networks and ensure you get paid as expected. Here's a closer look at Chase Payment Solutions℠ to help you decide if it makes sense for your card payment needs.
Pros
Accept payments via brick-and-mortar PoS System, mobile payment app, or online.
Works with most major sales platforms
Comes from one of the largest banks in the world
Access to Chase Customer Insights
Cons
Pricing information can be vague or confusing
Potentially cost-prohibitive
Long-term contracts may be required
Chase Payment Solutions℠ Introduction
Chase Payment Solutions℠ is a full-featured merchant payment processor. It allows businesses to accept payments through cash registers, websites, and mobile devices.
This program enables sellers to connect to card networks from Visa®, Mastercard®, American Express®, Discover®, and other supported payment providers. According to data from the Federal Reserve, cash payments make up about one in five payments, with consumers using cards for about 60% of payments in 2021. For online payments, cash isn't an option.
Chase Payment Solutions℠ allows you to accept payments anywhere in the United States and deposit them directly into your linked bank account, presumably a Chase Business Complete Checking℠ account. Some payments may be available in your bank account on the same day.
Chase Business Complete Checking®
Our Rating 5/5 How our ratings work Read the review
APYN/A
Minimum
Deposit RequiredN/A
Intro Bonus $300Expires January 18, 2024

Earn $300 when you open a new Chase Business Complete Checking® account. For new Chase business checking customers with qualifying activities.
The Chase Business Complete Checking® account is an attractive option. It offers the convenience of one of the largest financial institutions in the country, and it frequently offers bonuses that are relatively easy to earn. While it does not allow you to accrue interest on your funds like some other popular small business checking accounts, it's still very much worth considering if you can meet the requirements to waive its monthly fees.
Chase offers its own branded card processing terminal. It integrates with many Point of Sale (PoS) and payment processing systems, connections to online platforms and websites, and a mobile device that works with a connected smartphone or tablet.
Once you've gone through the steps to set everything up, accepting a payment should be as simple as a swipe, tap, dip, click, or whatever method your customer wants to use to pay.
How Chase Payment Solutions℠ Works
Retailers, mobile service providers, food trucks, and online sellers alike all need a merchant services product to accept card-based payments, which is critical in the current era when many people don't carry cash. Chase Payment Solutions℠ turns your customer's card data into a payment deposited to your bank account.
Point of Sale Systems
Point of Sale system (PoS) is an industry term for cash registers and other systems that interact directly with the payment card. Any fixed-location terminal that can accept credit card swipes, EMV chips, or contactless payments is likely considered a PoS system.
Retail stores and restaurants are the most common place for consumers to encounter these, though they're prevalent just about anywhere payments are made, from a doctor's office to a hair salon. Even if you don't see the terminal sitting on the counter, most savvy brick-and-mortar businesses with a physical location rely on a PoS with integrated merchant card processing.
To accept payments this way, you'll need to buy or rent a payment terminal, such as the Chase Smart Terminal, or devices from Verifone® or Ingenico.
Mobile Payments
Early mobile payments were supported only by a few companies, but this has grown to include most large banks and payment processors, including Chase Payment Solutions℠. The Chase QuickAccept℠ reader can fit in your pocket and works with your smartphone. The same reader also works with Chase Mobile Checkout to support a broad set of transaction types and products.
Food trucks, home services providers, and any other mobile business that needs to accept payments away from your office or regular workspace should consider a mobile payments option. They're easier to use than many business owners realize.
If you're using Chase for mobile payments, you will need to use the official Chase Reader device, which is exclusively available to customers of Chase Payment Solutions℠.
E-Commerce Integrations
As we saw with the surge of online sales at the start of the COVID-19 pandemic, online retail is a huge portion of the economy and is likely to only grow in the future. You'll need to connect to a merchant solution if you want to take payments online, including through your website or virtual store. Again, Chase Payment Solutions℠ offers an option for online sellers.
The two primary solutions from Chase are the Orbital Virtual Terminal and integration with Authorize.net (Auth.net). These are called payment gateways in the card processing industry. You can also directly integrate with online sales solutions like BigCommerce®, FreshBooks®, Shopify®, WooCommerce®, and dozens of additional platforms.
Using e-commerce software integrations, you can set up your online store using the platform you want, then connect to your Chase merchant account using step-by-step instructions. Once connected, someone can go to your website or app and pay using their card with processing by Chase.
Risk Monitoring and Management
Chargeback and payment card fraud are major risks for businesses that take card payments. Fraudsters could make a purchase and submit an invalid chargeback to get their money back. Organized crime rings and hackers use stolen cards to make online and in-person purchases.
While small business owners may not consider this a big problem, many are taken off guard by a big scam that comes back to bite them. Risk management products include automatic fraud protection and monitoring, check monitoring, and features designed to decline fraudulent transactions before you hand over your products or services.
Chase Payment Solutions℠ Pricing and Fees
Pricing and fees vary depending on which Chase Payment Solutions℠ product you choose. High-volume businesses may be able to get discounts, so it could make sense to work directly with a Chase banker if you're bigger than the typical small business.
Chase Smart Terminal Pricing
The Chase Smart Terminal is a flexible in-store point of sale system. Cash is deposited the same day into Chase Business checking accounts with no added fees when you use this system.
It costs $399 to purchase the Chase Smart Terminal. Then, you'll pay $0.10 per transaction plus 2.6% for card-present (swipe, tap, or dip) or 3.5% for card-not-present (keyed) transactions.
How to Open a Chase Payment Solutions℠ Account
While online merchant processing services and payment gateways from competitors (like Square, Stripe, and PayPal) offer instant signup online, Chase Payment Solutions℠ requires working with a salesperson or banker in person, by phone, or by email. You will need to discuss your business sales volume, projected card processing volume, fraud risk, and other banking needs.
To get started, you'll need to call the toll-free number, fill out an online form, or head into a Chase branch and speak with a business banker.
Chase Payment Solutions℠ Alternatives
Square: Square is known for its mobile Square credit card readers, one of the first in the industry. It also offers comprehensive merchant and payment processing solutions for other in-person and online transactions. Additional services include integrations to inventory management, employee payments, online orders, restaurant systems, and its own suite of PoS systems.
Stripe: Stripe is a major payment processor that started with a focus on online payments through websites and apps. Developers can integrate directly with Stripe, or you can use the Stripe application program interface (API) to connect your website or other sales platforms.
Clover: Clover is a PoS system provider with mobile, online, and brick-and-mortar payment processing solutions. Clover is a product from First Data Corporation, a massive global payment company. First Data is, in turn, owned by Fiserv, one of the largest financial services companies in the world.
PayPal: PayPal is one of the most recognized online sales platforms. It offers additional services for businesses, including card processing. PayPal is easy to use and join for many business owners.
QuickBooks Payments: If you use QuickBooks® for accounting and bookkeeping, you may want to use QuickBooks Payments, which is directly integrated with the platform. This payment system offers easy invoice payments for professional services and other businesses.
Pros and Cons
Pros
Accept Payments via Brick-and-Mortar PoS System, Mobile Payments App, or Online: Take payments however your customers want to pay you and wherever they want to, whether online or in-person and with any type of major credit or debit card.
Works with Most Major Sales Platforms: More than 140 platforms offer direct integrations with Chase Payment Solutions℠, making it easy to switch to Chase or get started with a new online store.
Comes From One of the Largest Banks in the World: As a massive bank, they have branches dotting the country, with 24/7 support, and a solution that works for nearly any type and size of business.
Quick Access to Funds: Getting same-day funds access to credit and debit card payments isn't commonly available, particularly without extra cost. A Chase Business Checking account is required to take advantage of the QuickAccept feature.
Chase Customer Insights: Chase Payment Solutions℠ users gain access to a suite of analytics tools at no additional cost. This is appreciated, since similar insights tools can be prohibitively expensive, and its streamlined integration helps avoid any complicated setup.
Cons
Pricing Information Can Be Vague or Confusing: While it's possible to find pricing for transaction fees and hardware costs on Chase's website for certain products, it can be difficult to discern overall package pricing without contacting Chase directly.
Potentially Cost-Prohibitive: While pricing is favorable for some businesses, notably with very high volumes, costs may not make as much sense for smaller businesses with fewer card transactions.
Long-term Contracts May be Required: Some payment programs require a long-term contract. Some businesses prefer to avoid long-term commitments and recurring fees.
Comes from one of the largest banks in the world: While it's also a pro, some small to medium-sized businesses may prefer to avoid working with one of the world's largest financial companies. They may prefer smaller providers with more personalized services.
Bottom Line
Chase Payment Solutions℠ is one of the biggest credit card processors in the United States. If you're looking to take credit card payments for a business of any type or size, Chase Payment Solutions℠ has an option for you.
Payment Processing Made Easy
Ready to set up Chase Payment Solutions℠? Start here.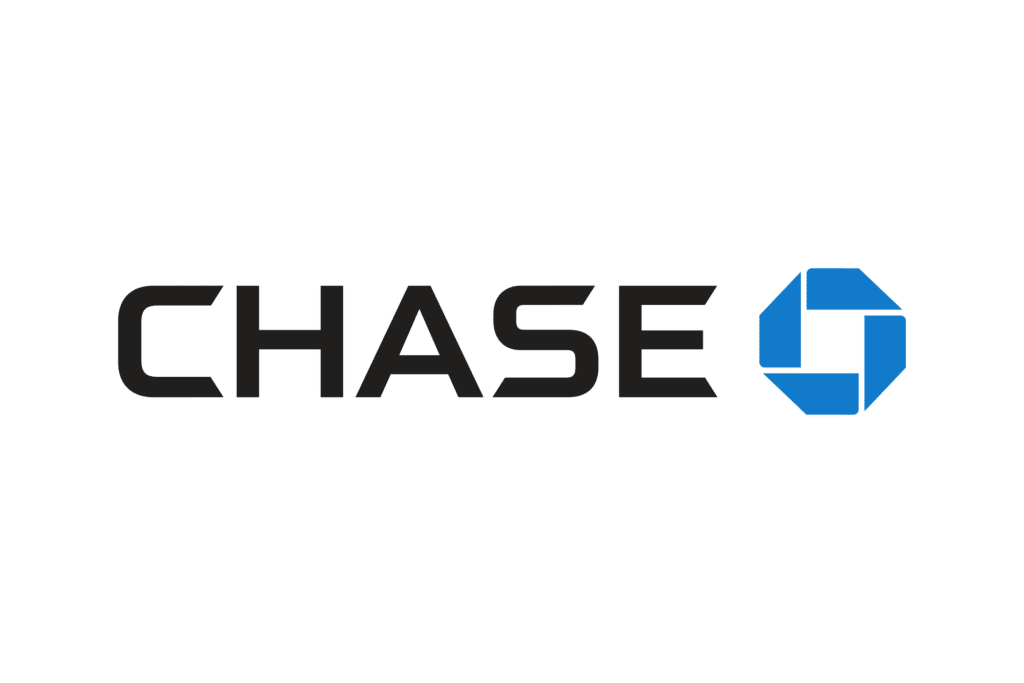 It may not be the cheapest payment processor for your needs, so it may be worth shopping around to ensure you get the best combination of features and pricing. If you already bank with Chase and want a fully integrated payment processing experience with the fastest possible deposit times, Chase Payment Solutions℠ could be your best choice.