Most products on this page are from partners who may compensate us. This may influence which products we write about and where and how they appear on the page. However, opinions expressed here are the author's alone, not those of any bank, credit card issuer, airline or hotel chain. This page may include information about American Express products currently unavailable on Slickdeals. American Express is not a partner of Slickdeals.
As an expert in your field, you likely get asked for advice regularly, and as great as it is to help friends and family pro bono when you can, starting a consulting business could be a great way to capitalize on that expertise. Yet whether you plan to start out as a one-person consulting shop or open a bigger operation with staff, you need a plan to ensure everything runs smoothly.  
Here are some tips to start a consulting business as you dive in to your research.
1. Choose Your Niche
First, get clear on the unique experience and guidance you have to offer. In other words, what will help your consulting business stand out from the crowd so businesses will hire you?
Let's consider a few scenarios. You might have years of experience running a successful online retail store. Or perhaps you have a penchant for digital marketing and growing social media followings and brand engagement online. These skills could be a great place to start since plenty of businesses are willing to pay for expert advice in these areas. But if you narrow down your niche even more, you might have a better chance of attracting more customers.
For example, you might have a background that includes not just marketing services, but promoting fundraiser campaigns for nonprofit organizations. Remember, the more specific you can get when you decide how to advertise your consulting services, the better. 
Compare Chase Ink Business Credit Cards
Credit Card
Intro Bonus
Annual Fee
Rewards Rate
Learn More

Ink Business Unlimited® Credit Card

$900

Cash Bonus

Earn $900 bonus cash back after you spend $6,000 on purchases in the first 3 months from account opening

$0

1.5%

Cashback

The advertised rewards type is cash back, but it's important to note that you're technically earning Chase Ultimate Rewards points (which can then be converted to cash back).

Apply

Ink Business Cash® Credit Card

$900

Cash Bonus

Earn $900 bonus cash back after you spend $6,000 on purchases in the first 3 months from account opening

$0

1% - 5%

Cashback

Earn 5% cash back on your first $25,000 spent in combined purchases at office supply stores and on internet, cable and phone services each account anniversary year. It also offers you 2% cash back on your first $25,000 spent in combined purchases at gas stations and restaurants each account anniversary year.

Apply

Ink Business Preferred® Credit Card

100,000

Chase Ultimate Rewards Points

Earn 100,000 bonus points after you spend $8,000 in the first three months Dollar Equivalent: $2,300 (100,000 Chase Ultimate Rewards Points * 0.023 base)

$95

This fee includes extra cards for authorized users, such as employees, at no additional charge.

1x - 3x

Points

Earn 3x points on the first $150,000 of combined spending in a number of key business categories

Apply

Ink Business Premier℠ Credit Card

$1,000

Cash Bonus

Earn $1,000 bonus cash back after you spend $10,000 on purchases in the first 3 months from account opening.

$195

Up to 2.5%

Cashback

Earn unlimited 2.5% total cash back on purchases of $5,000 or more and unlimited 2% cash back on all other business purchases.

Apply
2. Create a Business Plan
With a traditional business plan, you often write it with potential investors or lenders in mind. However, you might not have plans to borrow much money if you're starting a one-person consulting firm, at least not in the beginning. But a business plan can still help you focus on goals you want to achieve and plan ahead for potential challenges that could arise. 
Here are some details you might want to include in your business plan:
Market research: Who else is providing similar services in your niche? Looking at the competition can help you find ways to stand apart from the crowd and attract customers who could benefit from your services.
Services: The knowledge and skills you've acquired throughout your career are your biggest asset. Find a compelling and understandable way to sell your services to future clients so you can get paid. Define the services you will offer and the rates you will charge.
Financial plan: As a consultant you might not have employees or an office space to manage, especially in the beginning of your journey, but it's wise to make a list of any recurring expenses you're likely to encounter and create a budget for your business.
Savings: Whether you're a consultant or some other type of entrepreneur, going into business for yourself can be a gamble. Revenue and income may fluctuate as you establish a name for yourself and build up a client base. It's wise to have savings to rely on when these situations arise. If you can save in advance and store your funds in a high-yield savings account, even better.
Long-term goals: You might want to work as a consultant for the rest of your career. Or perhaps you want to grow your consulting business into an agency and hire others to work under you in the future. You might even have plans to build a large firm and sell it down the road. Take time to map out your goals, whatever they are, and keep them in mind as you make business decisions.
Related Article
19 Best Online Side Hustles You Can Do From Home (2023)
3. Make It Official 
Once you have your business plan, you may be ready to make your consulting business official. It's important to set your business up the right way from a legal and tax perspective. You'll likely want to talk to an attorney and a tax advisor for advice about your specific situation. Alongside that, here are some steps most business owners need to take:
Register your business: Choose a name for your business and the type of business structure you prefer (e.g., limited liability corporation, corporation or sole proprietorship). With this decision, you can register your business with your Secretary of State's office. 
Get licensed: Depending on the industry in which you operate, you might need certain licenses to start a consulting business. Your state or city may require you to have business licenses as well. 
Get a federal tax ID: After you register your business with your state, you can contact the IRS to apply for an Employer Identification Number (EIN). You will need an EIN to file business tax returns, open a business bank account and more.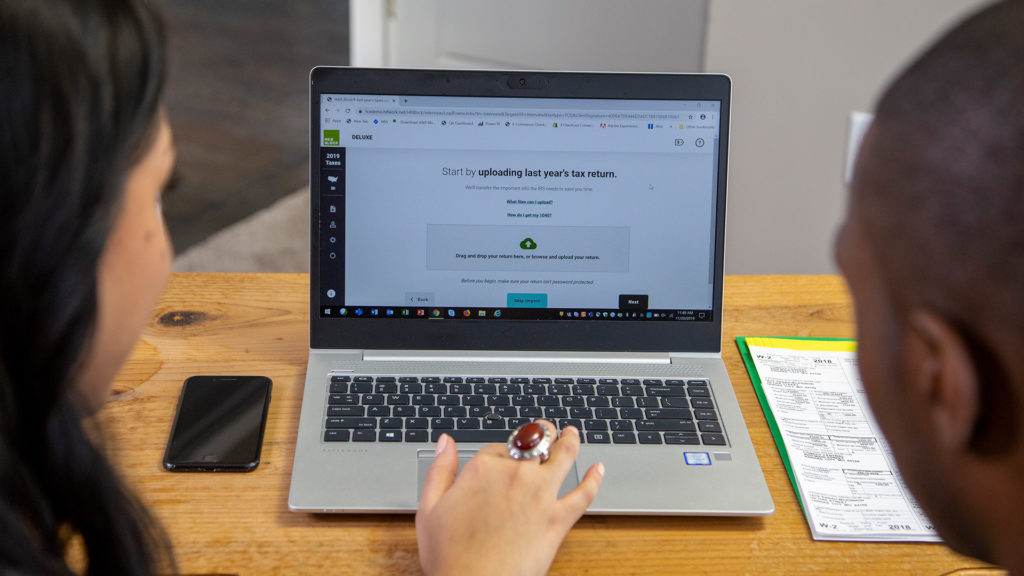 Related Article
9 Best and Cheapest Online Tax Services in December 2023
4. Keep Business and Personal Finances Separate
When you run a consulting business, it's easy for your professional and personal lives to overlap. You're likely to attend business conferences that are a mixture of business and pleasure. Networking events may fall under the same category. And depending on the size of your staff and the level of access you provide to clients, you might answer calls and emails at varying hours throughout the day.
However, it's important to develop boundaries between your personal and professional worlds. And your finances is one area where there needs to be a clear line between your business and your personal money. 
Here are some business account types you might want to consider:
Business checking: One of the first things you should do when you start a consulting business is to open a separate business checking account so you can easily make professional transactions.
Business savings: You might also want to open a business savings account, especially if you plan to save money for future growth or to help offset fluctuations in revenue.
Small business credit card: Consider opening a small business credit card to help keep your business charges separate from your personal accounts. Opening a business credit card could also help you establish business credit for your company—a valuable asset to have in the future in case you need to apply for financing.
Moving Forward
Starting a consulting business can be a great way to put your unique skill set to use. Not only do you have the potential to help other businesses achieve better results, you may be able to earn a living doing something that you love on a day-to-day basis.
Just be sure to set your consulting business up the right way. It takes some hard work in the beginning. But once the initial steps are complete, you should be in a good position to focus on growing your consulting business and achieving your own personal business goals.