Most products on this page are from partners who may compensate us. This may influence which products we write about and where and how they appear on the page. However, opinions expressed here are the author's alone, not those of any bank, credit card issuer, airline or hotel chain. This page may include information about American Express products currently unavailable on Slickdeals. American Express is not a partner of Slickdeals.
Entrepreneurship is a popular goal among Americans of many different ages. A recent survey by Junior Achievement™ USA finds that 60% of U.S. teenagers would rather open their own businesses than work a traditional job in the future. Meanwhile, a Digital.com survey finds that 2 in 5 American adults plan to start a business in 2023.
If becoming a business owner is part of your American dream, it's wise to do everything possible to set yourself up for success. And part of preparing to succeed should involve learning from the mistakes of others.
Below you will discover five common mistakes that small business owners make. When you take the time to learn about these potential pitfalls in advance, you will hopefully be better prepared to avoid them in your business journey.
Mistake #1: Having No Plan
Before you start a new business, it's important to have a business plan. If you skipped this step when you first launched your startup, consider creating a plan that can help take your company forward from where it stands currently.
Even a basic business plan can help you map out key details such as the costs you'll likely encounter, the products or services you plan to sell and who your target customers will be. According to the Harvard Business Review, entrepreneurs who draft a formal business plan are 16% more likely to achieve viability than those who skip this important step.
Slick Tip: Want to write a business plan of your own but don't know where to start? The SBA provides a free template you can use as a guide.
Mistake #2: Analysis Paralysis
Creating a business plan is wise. At the same time, it's a mistake to think that you need to have every little detail figured out before you can get your business up and running. Overthinking can stifle productivity and hold back any company—those in the startup phase and beyond.
Here are some simple tips that may help you avoid analysis paralysis:
Schedule deadlines for making business decisions.
Break big decisions down into smaller, actionable steps.
If you have to choose between multiple options, narrow the choices down early.
Seek input from others you trust and respect.
Accept that "perfect" answers often don't exist and seek the best solutions for your situation.
Mistake #3: Failure to Set up a Legitimate Business 
When you establish a new business, there are certain legal steps you need to complete. These steps may include:
Confirming your business name isn't already in use by a registered company.
Registering your business with the Secretary of State (or other appropriate state offices).
Selecting a business entity (e.g., LLC, corporation or partnership).
Requesting an Employer Identification Number (EIN) from the IRS, as well as a tax ID (if your state requires this).
Applying for all the required licenses and permits you'll need to do business (which varies by industry and state).
Business owners that fail to set up their companies properly the first time could face serious problems. Without a registered business, for example, you might be personally liable if someone files a lawsuit against your company. And if you don't request an EIN from the IRS (and you subsequently fail to pay your federal business taxes as required), the consequences could be far more severe.
Mistake #4: Not Separating Business and Personal Finances
As a small business owner, the line between your business and personal life may often be blurred. According to the SBA, almost half of small business owners use personal credit cards for business expenses. However, you must maintain a clear distinction between your business and personal finances. Fail to do so and you could face a variety of potential problems. For example, when you intermingle business and personal finances you might forgo personal liability protections if someone tries to sue your business in the future.
One of the best ways to keep your business and personal finances separate is to open separate accounts in your company's name. Such accounts might include a:
Featured Business Banking Products
Chase Business Complete Checking®
Our Rating 5/5 How our ratings work Read the review
APYN/A
Minimum
Deposit RequiredN/A
Intro Bonus $300Expires October 19, 2023

Earn $300 when you open a new Chase Business Complete Checking® account. For new Chase business checking customers with qualifying activities.
The Chase Business Complete Checking® account is an attractive option. It offers the convenience of one of the largest financial institutions in the country, and it frequently offers bonuses that are relatively easy to earn. While it does not allow you to accrue interest on your funds like some other popular small business checking accounts, it's still very much worth considering if you can meet the requirements to waive its monthly fees.
Overview
The Chase Business Complete Checking® account comes loaded with a valuable sign-up bonus and an assortment of helpful perks, so long as you can meet the requirements to waive its monthly fees. It's a good fit for many business checking customers, regardless of business size.
Pros
Generous signup bonus
Several options to waive monthly fee
Same-day deposits using QuickAccept℠ service
Huge network of in-person branches and ATMs
Cons
Monthly maintenance fee
Overdraft fees are relatively high
Limit on fee-free cash deposits and physical transactions
Ink Business Cash® Credit Card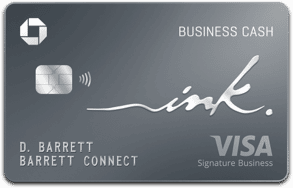 Apply Now
Secure application on issuer's website
Our Rating 4.5/5 How our ratings work Read the review
APR18.49% - 24.49% (Variable)
Annual Fee$0
$900 $900Cash Bonus

Earn $900 bonus cash back after you spend $6,000 on purchases in the first 3 months from account opening
Business owners looking to earn a high rate of cash back on common business expenses like office supplies and internet could get a lot of value from this card. The trade-off for the high cash-back rate, though, is a lower spend cap than you'll find with other Ink Business cards.
Overview
The Ink Business Cash® is legendary for its offer of 5% cash back for purchases at office supply stores and on many telecommunications services, with no annual fee. And while 5% cash back sounds great, these rewards can be much more valuable when paired with another Chase credit card that allows transfers to airline miles or hotel points. In addition to earning excellent cash-back rewards, it also includes competitive introductory offers and provides cards for employees at no additional charge.
Pros
No annual fee
5x back on a broad array of business spending categories
Robust travel and purchase protections
Don't need a full-fledged business to apply
Cons
Businesses that don't spend on the category bonuses won't benefit
Business credit cards might also be an effective way to help establish business credit for your new company (depending on the card issuer's credit reporting policy). Building good business credit could make it easier to qualify for business financing in the future such as business loans, lines of credit and commercial real estate loans.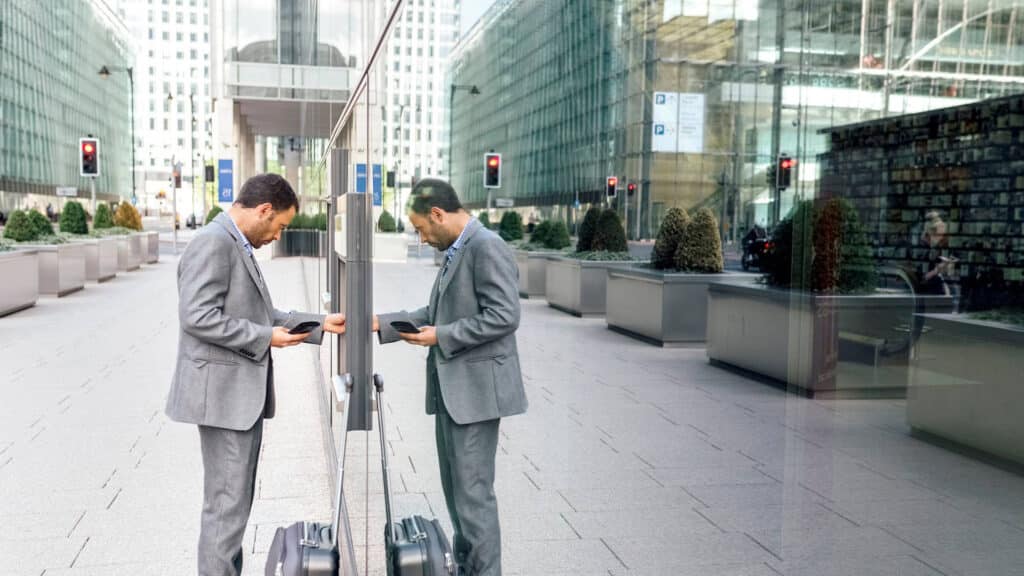 Related Article
5 Best Banks for Small Businesses
Mistake #5: Trying to Do Everything Yourself
There's no question that you have to wear many different hats when you start a business. But no matter how talented you may be, no one can manage everything on their own when it comes to running a company.
Along the way, you may need to hire staff, work with contractors, outsource key tasks to professionals, or perhaps engage in some combination of the above. Asking others for help typically does come at a cost in the form of salaries, wages or professional fees. Yet hiring help can also free you up to focus on doing what you do best—hopefully allowing you to generate more revenue and making those expenses well worth the investment in the long run.
Next Steps
In 2022, the number of U.S. small businesses rose to over 33 million according to the U.S. Small Business Administration (SBA). As you work toward your own business-related goals, it's wise to study the failures and successes of entrepreneurs who have come before you.
Avoiding the five mistakes above can be a great place to begin. Once you finish learning about these common business blunders (and how not to repeat them in your professional journey), the following guide on how to start a business can help you take your research a step further.