Most products on this page are from partners who may compensate us. This may influence which products we write about and where and how they appear on the page. However, opinions expressed here are the author's alone, not those of any bank, credit card issuer, airline or hotel chain. This page may include information about American Express products currently unavailable on Slickdeals. American Express is not a partner of Slickdeals.
Opening a business credit card account has the potential to make your life easier no matter how large or small your business may be. Whether you're trying to get a start up off the ground, running a long-established small business or freelancing on the side, a business credit card could be an asset if you're able to pay the bill in full every month.
This guide will answer your questions about whether you might be eligible to open this type of account. You'll also find several tips on how to qualify and how to figure out whether a business credit card is right for you.
Who Can Open a Small Business Credit Card?
If you sell goods or services (including your time) to others, you might be eligible to open a small business credit card. Corporations, limited liability companies (LLCs), partnerships and even sole proprietorships may fit into this category. That means whether you own a brick-and-mortar boutique, run a business from home or drive for a ride share service on the weekends, there's a chance a business credit card might be within reach.
Earn More on Your Business Purchases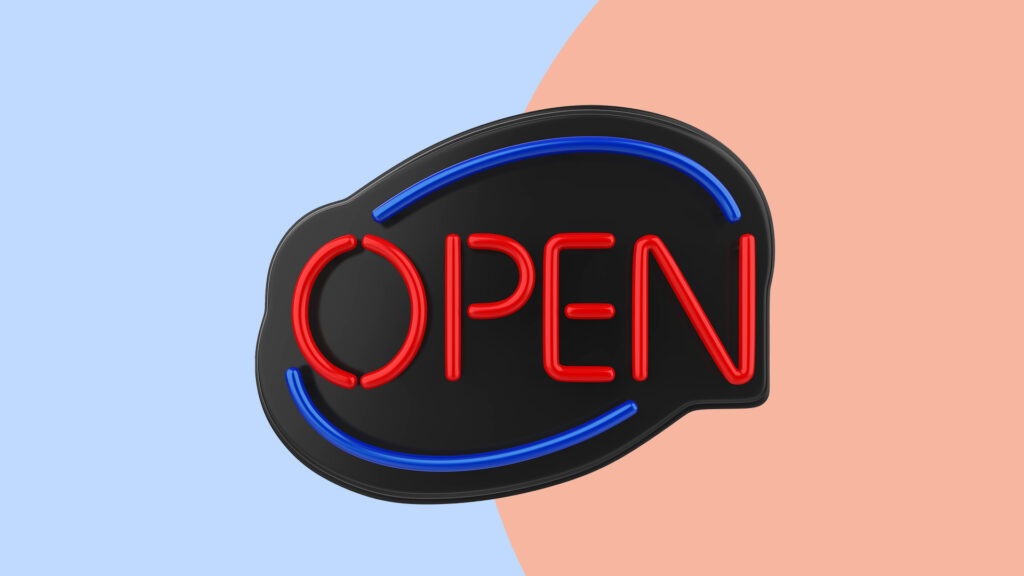 How to Qualify for a Business Credit Card
Before you apply for a new business credit card, you may be able to improve your odds of qualifying. The following three steps can be a good place to start.
1. Check Your Credit
When you apply for a small business credit card, the issuing bank will evaluate the risk of doing business with you. Part of that evaluation process usually includes a credit check.
Most small business credit card issuers check your personal credit reports from Equifax, TransUnion or Experian. Your credit score is likely to come into play during the application process too. Depending on the card you apply for, the issuer may also check your business credit report (if you have one) and your score from one of the business credit reporting agencies (such as Dun & Bradstreet, Equifax or Experian).
Reviewing your credit reports before you apply for a credit card can help you discover if there are any mistakes on your credit report (and you can dispute those errors, if you find them). Checking your credit reports and scores can also help you figure out which business credit cards might be a good fit for you.
2. Find the Best Business Credit Card for You
Once you have an idea of where your personal and business credit stands (if you have established business credit), you can use that information as a guide. Credit card issuers often share basic information about the minimum credit requirements you need to meet to qualify for a new account. If a business credit card issuer requires excellent credit from applicants, you'll know that the card probably won't be a good fit if you have bad credit or no established credit history.
Related Article
6 Best Business Bank Account Bonuses and Promotions (2023)
You can make a list of several business credit cards you think you're likely to qualify for based on your credit score and other criteria. Then, look for features and benefits that appeal the most to you. With rewards business credit cards, you may want to look for accounts that are a good match for your company's spending habits. If you're not happy with the choices, you could also work to improve your credit score and apply for a better business credit card in the future.
3. Fill Out an Application
Once you complete the steps above and settle on your preferred business credit card, you may be ready to fill out an application. Be prepared to share details such as:
Personal identifying information (like your name, Social Security number and date of birth)
Business name
Industry
Business contact information (such as address, phone number and email)
Annual business revenue
Years in business
Personal income
Business tax identification number (if you have one)
Many credit card issuers let you apply for a business credit card online and receive an instant or speedy decision. If you don't receive an instant approval, or even if your application is denied, you might be able to talk to someone in the credit card company's reconsideration department to find out what went wrong and try to plead your case.
Should You Open a Business Credit Card?
Business credit cards can offer many perks. Opening an account could make it easier to keep your business and personal expenses separate. Plus, business credit cards can help you build business credit and may offer attractive rewards on your everyday business spending.
The key with any credit card—business credit cards included—is to be careful with the account. If you avoid overspending, pay on time and pay your full statement balance month after month, a business credit card has the potential to be a valuable financial tool for yourself and your company.