Most products on this page are from partners who may compensate us. This may influence which products we write about and where and how they appear on the page. However, opinions expressed here are the author's alone, not those of any bank, credit card issuer, airline or hotel chain. This page may include information about American Express products currently unavailable on Slickdeals. American Express is not a partner of Slickdeals.
As a miles and points enthusiast, I'm trying to find any way I can to maximize my spending—who doesn't want free stuff? I've got a pretty good system going with my personal spending but have regretted not opening a small business rewards credit card sooner. After all, I spend quite a large chunk each year to keep my business running smoothly, why not get a little kickback from it in the form of a business card sign-up bonus?
For some small business owners, expenses are significantly high enough that meeting a minimum spend requirements for a business credit card bonus isn't that big of a deal. However, for smaller one-person entities, meeting the requirements for the best business card bonuses—which can range from $4,000 to $15,000—can be a bit of a challenge.
Ink Business Cash® Credit Card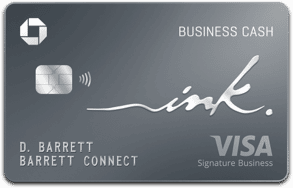 This product is currently not available via Slickdeals. All information about this product was collected by Slickdeals and has not been reviewed by the issuer.
Our Rating

4.5/5

How our ratings work Read the review

APR

18.49% - 24.49% (Variable)

Annual Fee

$0

$750

$750

Cash Bonus

Earn $750 bonus cash back after you spend $6,000 on purchases in the first 3 months from account opening
Business owners looking to earn a high rate of cash back on common business expenses like office supplies and internet could get a lot of value from this card. The trade-off for the high cash-back rate, though, is a lower spend cap than you'll find with other Ink Business cards.
Overview
The Ink Business Cash® is legendary for its offer of 5% cash back for purchases at office supply stores and on many telecommunications services, with no annual fee. And while 5% cash back sounds great, these rewards can be much more valuable when paired with another Chase credit card that allows transfers to airline miles or hotel points. In addition to earning excellent cash-back rewards, it also includes competitive introductory offers and provides cards for employees at no additional charge.
Pros
No annual fee
5x back on a broad array of business spending categories
Robust travel and purchase protections
Don't need a full-fledged business to apply
Cons
Businesses that don't spend on the category bonuses won't benefit
That's not to say it's impossible to meet bonus spending requirements; you just have to be smart and strategic about it. You don't want to make unnecessary or extravagant purchases just to meet the minimum spending threshold. So, today I want to go through my list of seven tips to help you hit that threshold and earn the bonus.
How to Meet Spending Requirements for Business Card Bonuses
Before we get to the list, here are some useful reminders:
It's probably not a good idea to make many unnecessary purchases just to meet the minimum spending requirement.
Read the fine print to determine your eligibility for the sign-up bonus. For example, certain types of purchases may not count. Similarly, the time period to meet the minimum spending threshold may start once you're approved, not when you get the card in the mail.
If the credit card carries an annual fee, it won't count toward the minimum spending requirement.
Make sure you have a plan for paying the monthly balance amount in full, or interest payments will negate all the bonus points or cash you earn.
Now that's out of the way, let's take a look at some ways you can qualify for that business card sign-up bonus faster.
1. It's All in The Timing
That's right—you need to time it just right so you'll be able to use your card as many times as possible to meet a card issuer's requirements. After all, is it really worth opening a new card for the bonus if you won't be able to spend enough? Or if you have to spend extra money that you normally wouldn't, is the sign-up bonus really a "free" reward?
Timing really depends on your individual business' cash flow. As in, when are the times during the year you tend to spend a lot of money on expenses? Perhaps around the fall season you need to stock up on supplies for the holiday rush or your expenses are pretty even during the year unless it's when you pay quarterly taxes.
Whatever cash flow looks like for you, work around opening a business credit card as close to those times. In most cases, small business rewards credit cards offer a three-month window to meet the spending threshold, meaning you don't have to rush too much to spend on everything in sight.
Earn More on Your Business Purchases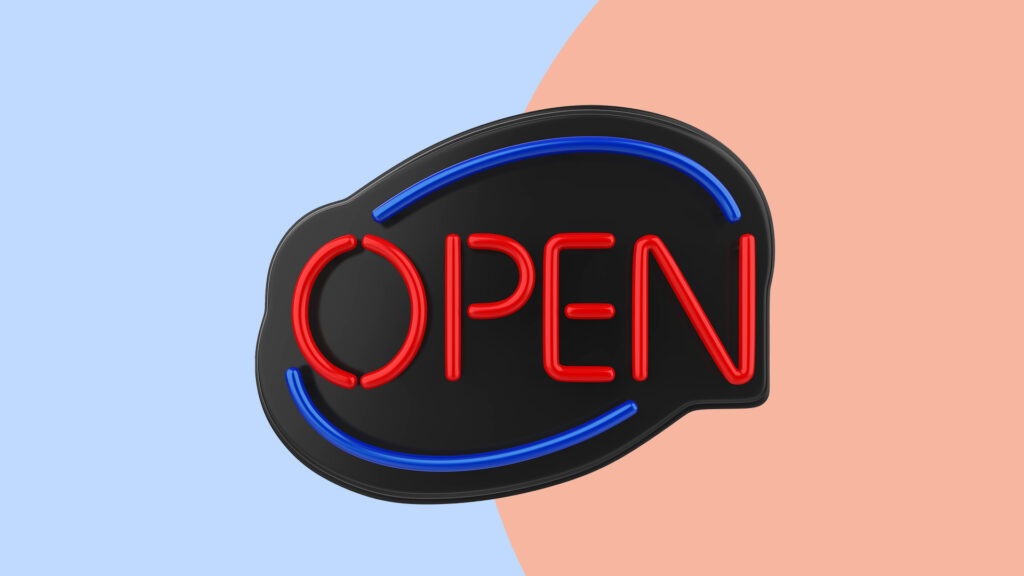 2. Pay Regular Business Expenses
Yes, it's as simple as it sounds. If you're using a different credit card for things like recurring subscriptions, utilities and other necessities, switch over to the new one for the time being. If you pay by check or cash for certain expenses, ask the vendor if you can use a credit card. A few dollars here and there may not seem like much, but it'll add up over time.
3. Pay Your Taxes
If you've been paying your quarterly or annual taxes by cash or check, you've missed out on a golden opportunity. Check the IRS for a list of tax payment service providers since many of them will accept credit cards. State and local tax guidelines may vary, so check to see how you can pay those. In some cases, you may need to use a specific third-party service.
Keep in mind you may have to pay convenience fees for, well, the convenience. So consider whether they're worth it for you to get the sign-up bonus.
4. Pay Your Contractors or Employees
If someone is salaried and you pay them with a bank transfer, then this tactic may not work. However, if you have contractors who send you invoices, you can pay them with a credit card. In some cases, it's at no extra cost to you or your contractor. For example, PayPal offers you the choice of paying through bank transfer, debit or credit card (you know which one to choose if you want to earn those sweet rewards).
5. Prepay Business Expenses
Take a look at your regular expenses and see if you can pay extra right now. That way, you're not spending extra, just paying earlier for things you'll eventually. You can make an extra payment on your cellphone bill and be credited for months ahead. It could even be for occasional expenses, like an insurance bill that's due once a year.
Don't forget before swiping that credit card to ask if you can make payments in advance. Otherwise, your spending could go to waste.
6. Prepay Business Travel
Prepaying for travel is a great way to meet the minimum spending threshold. After all, travel tends to be a large expense between transportation, flights and hotels.
In this case, consider paying for your entire stay in advance, or even meals at the hotel so you're charging as much as you can on the card.
7. Purchase Miles or Points
To be clear, this is probably the last option you choose, if at all. Purchasing points isn't a great value unless it'll cost you significantly less to make a purchase for a planned redemption you're making soon. Otherwise, you'll have to look carefully if it's worth it to do so, assuming the card issuer even counts this toward your minimum requirement.
Here's to Earning Those Points
Hopefully the above tips will help you rack up a ton of points for your next business credit card bonus. If after some careful consideration you don't think you'll be able to meet the minimum threshold for a card, consider one that requires a lower spending requirement or sign up for a simple cash-back card bonus, even if it means earning less rewards. Also, consider earning a bank bonus by opening a new business checking account.
Related Article
Here are the Best Credit Card Bonuses in September
See Which Credit Cards Offer Bonuses
FAQs
No, credit card issuers categorize the annual fee as a non-eligible purchase for instances like earning cash back and minimum spend. Only eligible purchases will count toward minimum spend which omits fees, interest, transfers, returns, credits and cash advances. Eligible purchases are only purchases for services, products, or goods.

A bonus requirement on a credit card is the eligibility terms that are enforced by the issuer for earning a bonus. For example, an introductory bonus that allows you to earn cash back, points or miles in exchange for a predetermined amount of eligible spend during a set time upon account opening. "Earn 40,000 in bonus points after spending $500 within 90 days of account opening."

If minimum spend is not met by the cardholder prior to the deadline, the issuer will withhold any bonus that was contingent upon the minimum spend.

Some disadvantages of a business credit card can include higher annual fees, international limitations, strict earning caps on eligible cash back rewards and limited cash-back categories.