Most products on this page are from partners who may compensate us. This may influence which products we write about and where and how they appear on the page. However, opinions expressed here are the author's alone, not those of any bank, credit card issuer, airline or hotel chain. This page may include information about American Express products currently unavailable on Slickdeals. American Express is not a partner of Slickdeals.
As a small business owner, building credit for your business is a game-changer. It opens doors to financing, better terms with suppliers and even lower insurance premiums. One of the most effective tools to establish and strengthen your business credit is a business credit card.
Below, we'll navigate the journey of building credit for your business and help you find the perfect credit card to fuel your company's growth.
How to Establish Business Credit
To build credit for your business, follow these essential steps.
1

Register Your Business

First, choose the appropriate legal structure for your business (e.g., sole proprietorship, partnership, LLC or corporation). Consult a legal or financial expert to determine the best structure for your specific needs. Next, obtain an EIN from the IRS for tax purposes and to establish your business identity. Apply online for free at the IRS website. Finally, make sure your business is legal. Acquire necessary licenses and permits to operate legally and establish credibility. Check with your local and state governments for specific requirements. Employer identification number (EIN): Obtain an EIN from the IRS for tax purposes and to establish your business identity. Apply online for free at the IRS website. Business licenses and permits: Acquire necessary licenses and permits to operate legally and establish credibility. Check with your local and state governments for specific requirements.

2

Open a Business Bank Account

Opening a business bank account separates personal and business finances helps you track expenses and income for tax purposes, and it builds a banking relationship for future financing needs.

3

Register With Credit Bureaus

Request a free DUNS (Dun & Bradstreet) Number, a unique identifier for your business. This number is required to establish a credit profile with Dun & Bradstreet. You can also register with Experian and Equifax. There's no need to register with Experian and Equifax, but ensure your business information is accurate and up to date.

4

Establish Trade Credit with Partners & Vendors

Establish relationships with suppliers that offer trade credit, which allows you to buy goods and services on credit. Ask your suppliers to report your payment history to credit bureaus. You can also negotiate payment terms. Work with suppliers to establish favorable payment terms, such as net 30 or net 60. Make timely payments to build a positive payment history.

5

Choose the Ideal Business Credit Card

Picking the ideal business credit card can be a make-or-break part of strengthening your credit profile.
The Pros and Cons of Business Credit Cards
Pros
Organize business purchases
Potential higher credit limits
Earn points on business expenses
Tax benefits
Cons
Less protection from high APR and fees
Business owner is responsible for all repayment (including employee charges)
Understanding Business Credit
Diving into the world of business credit is a powerful move for small business owners. It directly influences your ability to secure financing and strike better deals with suppliers. By getting acquainted with credit reporting agencies, credit scores and the importance of separating personal and business finances, you'll be well-prepared to bolster your company's creditworthiness and financial stability.
Definition and Purpose of Business Credit
Business credit refers to a company's ability to borrow money or access financing based on its creditworthiness. The purpose of business credit is to demonstrate your financial trustworthiness to lenders, investors and suppliers.
To build a solid business credit profile, you need to take some crucial steps. These include registering your business, obtaining the necessary licenses, opening a business bank account and creating trade credit relationships with suppliers. By taking these actions, you'll pave the way for a robust business credit profile and unlock improved financing options in the future.
Earn More on Your Business Purchases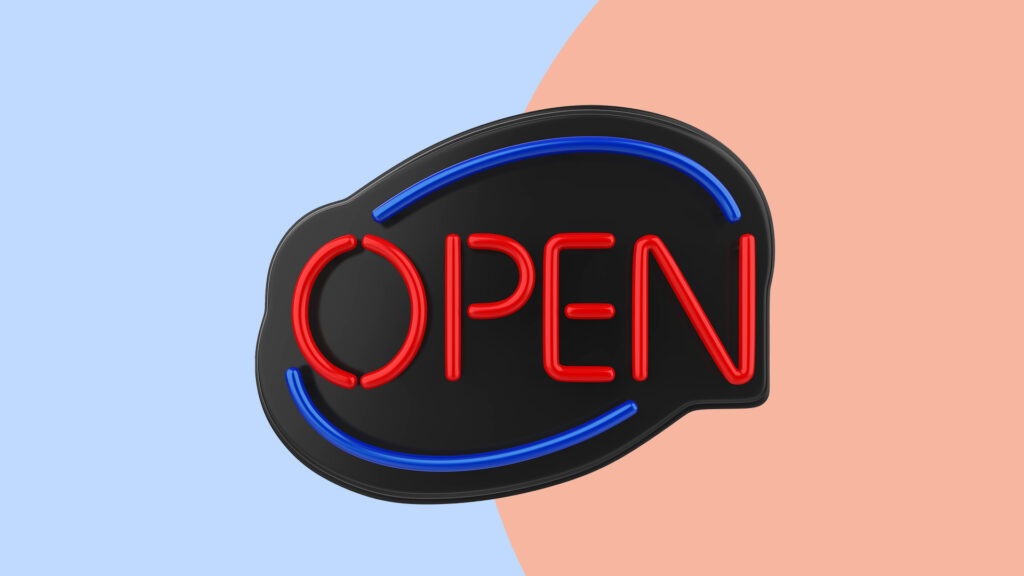 Separating Personal and Business Credit
Establish your business credit profile independently to improve your borrowing power as a business owner. It can't be stressed enough how important it is to keep personal and business finances separate to protect your personal credit score and limit liability. Here are the core reasons:
Protect personal credit: Mixing personal and business finances can negatively impact your personal credit score, potentially making it harder to secure personal loans or favorable interest rates.
Limit personal liability: Separating your business and personal credit helps protect your personal assets from potential business liabilities or losses, particularly if your business is structured as an LLC or corporation.
Strengthen business credit: Establishing a separate business credit profile allows you to build credit independently, improving your borrowing power as a business owner.
Simplify financial management: Keeping business and personal finances separate makes it easier to track business expenses, income and financial performance, which can lead to more informed financial decision-making.
Tax benefits: Separating personal and business expenses can lead to more accurate tax deductions, helping you claim all eligible deductions and comply with tax regulations.
Enhance credibility: A distinct business credit profile demonstrates financial trustworthiness to lenders, suppliers and investors, which can help boost your business's credibility and reputation.
Access to better financing options: A strong business credit profile unlocks better financing options, including loans and lines of credit, that can help your business grow and succeed.
Related Article
How to Dispute Errors on Your Credit Report
Credit Reporting Agencies for Businesses
As with personal credit, businesses have credit reporting agencies as well. The major credit bureaus for businesses are Dun & Bradstreet, Experian Business and Equifax Small Business. Business credit scores are determined based on factors such as payment history, credit utilization and business age.
Business Credit Scores
You will want to keep a close eye on your business credit and maintain a strong credit profile. Regularly monitoring your credit reports will help you identify any errors or inconsistencies that may negatively impact your credit score. To track your business credit, request credit reports from the major business credit bureaus—Dun & Bradstreet, Experian Business and Equifax Small Business.
Most bureaus offer a variety of paid subscription plans that provide continuous credit monitoring, alerts and access to your credit scores. By actively checking and tracking your business credit, you'll be in the driver's seat to address potential issues promptly, ensuring your business remains in optimal financial health and continues to thrive.
Quick Tip
Business credit scores range from 0-100 for the Dun & Bradstreet PAYDEX Score, and 300-850 for the Experian Intelliscore Plus and Equifax Business Credit Score. A higher score represents a lower credit risk.
Quick Tip
Use multiple reporting vendors: While it's essential to work with suppliers who report to major credit bureaus, consider diversifying your vendor relationships by working with smaller, niche bureaus as well. Building credit with multiple bureaus can help create a more comprehensive and robust credit profile.
Choosing the Right Business Credit Card
By carefully evaluating factors like interest rates, fees, rewards programs and credit limits, you'll identify the card that best suits your business needs. A well-chosen credit card not only streamlines expense management but also enhances your overall creditworthiness. Here are a few elements to consider:
Interest rates: Compare annual percentage rates (APRs) to find the most competitive rates.
Fees: Evaluate various fees associated with business credit cards, such as annual fees late payment fees and foreign transaction fees. Choose a card with minimal fees to reduce your overall costs.
Rewards programs: Consider cards that offer rewards programs, such as cash back, travel rewards or points for every dollar spent. Select a card with rewards that align with your business spending patterns to maximize the benefits.
Credit limits: Review the credit limits offered by different card issuers. A higher credit limit can improve your credit utilization ratio, which positively impacts your business credit score.
Quick Tip
Opt for secured credit cards with higher limits: While secured credit cards often have lower limits, consider negotiating a higher limit with your card issuer based on your initial security deposit. A higher limit can improve your credit utilization ratio, positively impacting your business credit score.
Types of Business Credit Cards
Your journey to selecting the right business credit card begins by understanding the different types available. Secured credit cards, ideal for businesses with limited or no credit history, require a security deposit. As you demonstrate your ability to pay your credit card bill on time, you may become eligible for an unsecured card.
Unsecured credit cards, on the other hand, don't require a security deposit and usually offer higher credit limits and attractive rewards programs—perfect for businesses with established credit histories.
Comparing offers: Research and compare multiple credit card offers before making a decision. Use online comparison tools and read reviews to find the best card for your business.
Best Practices for Using Business Credit Cards
Consistently paying off your credit card charges is crucial to maintaining and enhancing your business credit profile. Make timely payments, maintain a low credit utilization ratio, monitor your credit activity regularly and keep your business information updated with credit bureaus.
Let's unpack the details on the leg work each of these involves:
Make timely payments: Make all payments on time to establish a positive payment history, which significantly impacts your business credit score.
Maintain a low credit utilization ratio: Keep your credit utilization ratio below 30% to demonstrate your ability to manage credit. A low credit utilization ratio has a positive effect on your credit score.
Regularly monitor credit activity: Monitor your credit card activity and statements to detect any fraudulent charges or errors. Promptly report any discrepancies to your card issuer.
Update business information with credit bureaus: Ensure your business information is accurate and up to date with all credit bureaus. Regularly review your credit reports and request corrections for any errors or discrepancies.
How Business Credit Cards Boost Credit
Business credit cards can work wonders for your company's credit profile. By establishing a solid payment history, paying your bill on time and seizing opportunities for higher credit limits, your business credit card can play a significant role in fortifying your credit profile and boosting your financial credibility. Here's how:
Establishing a payment history: Using your business credit card and making timely payments helps establish a strong payment history, a critical factor in determining your business credit score.
Demonstrating credit management: By maintaining a low credit utilization ratio and paying your credit card bills consistently, you show lenders and suppliers that you are a low credit risk.
Opportunities for higher credit limits: As you build your business credit and demonstrate credit management, your credit card issuer may increase your credit limit, further improving your credit utilization ratio and credit score.
Related Article
How to Ask for a Credit Limit Increase and Actually Get Approved
Building Credit for Your Business
Building credit for your business is a vital ingredient for growth and expansion. By mastering the basics of business credit, establishing a solid business credit profile and paying your card bill on time, you can propel your business toward success. Apply for a business credit card today and kickstart your journey to building business credit, unlocking new opportunities and benefits along the way.