Most products on this page are from partners who may compensate us. This may influence which products we write about and where and how they appear on the page. However, opinions expressed here are the author's alone, not those of any bank, credit card issuer, airline or hotel chain. This page may include information about American Express products currently unavailable on Slickdeals. American Express is not a partner of Slickdeals.
In 2009, Chase announced the launch of a new travel rewards credit card — the Chase Sapphire Preferred®. More than a decade later, the popular card still carries weight as one of the premier mid-tier travel rewards cards on the market.
Besides earning 3x points on dining (including eligible takeout and delivery services) and 2x points on travel purchases, the card offers elevated earning rates in other bonus categories, including, 5x on all travel booked through Chase Ultimate Rewards®, 3x points on select streaming services and on online grocery purchases (excluding Target, Walmart and wholesale clubs).
In addition, the Chase Sapphire Preferred card is equipped with additional benefits and travel protections that make it indistinguishably hard to beat for a moderate $95 annual fee.
In fact, the card's attributes are so compelling that many would consider the Chase Sapphire Preferred the best starter card for most people looking to accrue valuable travel rewards.
Let's ‌look at why the Chase Sapphire Preferred still reigns supreme as the perfect travel rewards card for beginners.
Chase Sapphire Preferred®
Our Rating 5/5 How our ratings work Read the review
APR21.49% - 28.49% (Variable)
Annual Fee$95
60,000 60,000Chase Ultimate Rewards Points

Earn 60,000 bonus points after you spend $4,000 on purchases in the first 3 months from account opening. Dollar Equivalent: $1,380 (60,000 Chase Ultimate Rewards Points * 0.023 base)
The Chase Sapphire Preferred Card is one of the gold standards for earning travel rewards. It has a generous sign-up bonus and you can earn points on travel and dining expenses. The card does have an annual fee, but you can continue earning points through bonus categories and an anniversary points boost.
Overview
The Chase Sapphire Preferred is pretty flexible as it lets you transfer rewards points into miles or points several airlines and hotel programs. You can take advantage of strong transfer partners such as United, Southwest, Singapore Airlines, Virgin Atlantic and Hyatt. Similarly, you can book any reservation you want through the Chase Ultimate Rewards travel portal. Although the card might not be ideal for the most frequent travelers, it has a built-in upgrade path, so when it's time to level up your travel rewards game, you won't have to start from scratch.
Pros
Points are easily transferable to airlines and hotel partners
Accelerated earnings on dining, travel & household purchases
Excellent travel and purchase protections
No foreign transaction fees
Cons
Not ideal for the highest spenders
$95 annual fee
A Generous Welcome Offer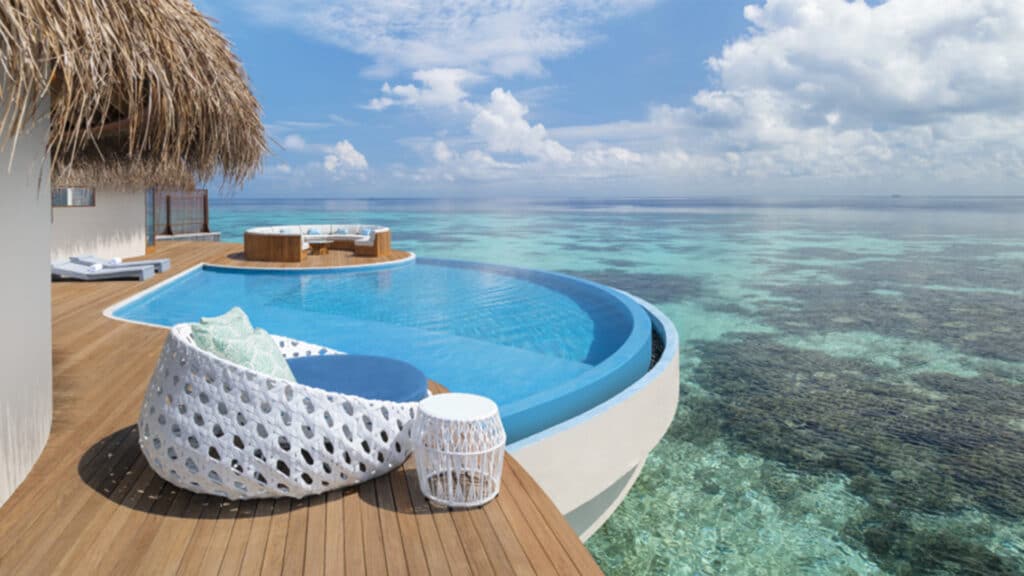 For starters, the Chase Sapphire Preferred card offers a generous sign-up bonus. New cardholders can earn 60,000 points after spending $4,000 within the first three months of account opening.
Our points and miles guide values Chase Ultimate Rewards points at over of 2 cents per dollar when redeemed for travel. That means the card's sign-up bonus could potentially be worth $1,320 (or much more) if you can find a strategic way to transfer your points to one of Chase's impressive list of transfer partners.
If you prefer a simple approach to redeeming points, you can book travel directly through Chase Ultimate Rewards — making your 60,000-point bonus worth a redemption value of $750.
Regardless of which method you prefer, the Chase Sapphire Preferred card's current bonus offer easily outweighs the card's annual fee.
Lucrative Earning Rates 
The Chase Sapphire Preferred now offers more ways to earn bonus points on popular spend categories than in years past.
Cardholders can expect to earn the following rates per dollar spent on these categories:
5x on all travel purchases through Chase Ultimate Rewards
5x on Lyft through March 31, 2025
3x on dining (including eligible delivery services and takeout)
3x on select streaming services
3x on online grocery purchases (not including Target, Walmart and wholesale clubs)
2x on general travel purchases (not through the Ultimate Rewards portal)
1x on all other purchases
As you can see, the card's earning rates make it a lucrative option for folks looking to earn and redeem points for travel. Besides the multitude of ways to earn bonus points, Chase has a broad definition of what constitutes "travel purchases." Here is how Chase defines it:
Merchants in the travel category include airlines, hotels, motels, timeshares, car rental agencies, cruise lines, travel agencies, discount travel sites, campgrounds, and operators of passenger trains, buses, taxis and limousines, ferries, toll bridges and highways, and parking lots and garages.
That means you can earn 2x on common travel expenses such as airfare and hotels, as well as some uncommon categories that normally don't earn bonus points, such as tolls, parking garage fees, and commuter trains.
Plus, by earning 3x on dining out, online groceries (such as Instacart), and on streaming services and 2x on all travel purchases outside of booking through Chase Ultimate Rewards, and cardholders can easily rack up thousands of miles each year on everyday purchases. And best of all, there are no foreign transaction fees to worry about. Therefore, you can earn bonus points on these categories while you're traveling abroad.
If the Chase Sapphire Preferred wasn't packing enough value already, each account anniversary, cardmembers will earn bonus points equal to 10% of total purchases made the previous year. For example, if you make $20,000 in purchases in a given year, Chase will put 2,000 bonus points back into your account.
High-Value Redemptions
There is one way to get the most bang for your buck from your points, and that's by utilizing some of Chase's travel partners and transferring points to one of them when it makes sense to do so. All of Chase's partners have a transfer ratio of 1:1.
Here is the list of Chase's airline and hotel transfer partners:
Transfer Partners 
Aer Lingus
Air Canada Aeroplan
Air France-KLM
British Airways
Emirates
Iberia
JetBlue
Singapore
Southwest
United
Virgin Atlantic
Hyatt
InterContinental Hotels Group
Marriott
Chase is well-recognized for partnering with several high-value transfer partners. Your points can take you across the Atlantic in business class or cover a stay at a high-end all-inclusive resort in the Caribbean. The high-value transfer redemption possibilities are endless.
Want more domestic flight options? You can also transfer points to Southwest Airlines and book tickets for the whole family to jumpstart your next vacation.
Transfer partners vary greatly from one another. While certain programs tend to offer lower value, others make it simple to obtain outstanding value from your points. Read our guide to 10 high-value travel redemption suggestions with Chase Ultimate Rewards points.
Ultimate Rewards points earned from the Chase Sapphire Preferred can also be redeemed for travel through the Ultimate Rewards portal at a value of 1.25 cents per point or you can use points for cash back, gift cards or Amazon purchases at a less-than-desirable 0.8 to 1 cent per point value. However, if you want bigger value from your points, stick to the transfer option.
Bottom Line
There is little doubt that the Chase Sapphire Preferred card is one of the most recognizable travel cards by name. And rightfully so, the card has earned a glowing reputation due to its impressive earning rates, valuable transfer partners, and additional benefits that distinguish it from the competition. As a starter card for those looking to jump headfirst into travel rewards, there may not be a better option out there than the Chase Sapphire Preferred.