Most products on this page are from partners who may compensate us. This may influence which products we write about and where and how they appear on the page. However, opinions expressed here are the author's alone, not those of any bank, credit card issuer, airline or hotel chain. This page may include information about American Express products currently unavailable on Slickdeals. American Express is not a partner of Slickdeals.
Chase Total Checking® Account
Our Rating 4/5 How our ratings work
APYN/A
Minimum
Deposit RequiredN/A
Intro Bonus $200Expires October 18, 2023

New Chase Total Checking customers can earn a $200 bonus when they open an account and set up direct deposit.
Chase Total Checking® is among the best entry-level accounts. It typically offers a $200 bonus, and historically all you have to do to earn it is set up direct deposit. On top of that, it's fairly simple to waive the $12 monthly fee. However, it's worth noting that it doesn't offer many valuable features or benefits and it's not an interest-bearing checking account.
A Quality Entry-Level Account With a Nice Bonus
Chase Total Checking® is the bank's beginner checking account that offers basic value without the special perks of premium accounts, and new customers can take advantage of the Chase new account bonus.
New customers can earn a $200 Chase checking account bonus when they open a new account and set up direct deposit. Additionally, this Chase checking account features a monthly maintenance fee of $12 that is easy to get waived.
If you're looking for a new checking account for your everyday banking needs, here's everything you need to know about this popular Chase deposit account.
For those interested in a business checking account, there are some enticing benefits for those opening a new Chase Business Complete Checking℠ account.
Pros
No minimum opening balance
Multiple ways to waive monthly fee
Bonus is relatively easy to earn
Access to nationwide Chase branches and ATM network
Cons
Monthly maintenance fee
Account does not earn interest
Benefits and Features
Monthly Service Fee

$12

Minimum Daily Balance to Waive Monthly Fee

$1,500

Average Percentage Yield (APY)

N/A
Big banks tend to charge a lot of fees, so any chance you can get to save money is a good one. The Chase Total Checking account does have a $12 monthly fee, but that service fee can be waived in several ways. Plus, the checking account allows access to time-saving features like:
Account management through the Chase Mobile App
A network of 15,000 ATMs and nearly 4,700 branch locations
Chase QuickDeposit
Online bill pay
Chase QuickPay with Zelle
Paperless statements
Convenient Locations
When you bank with one of the largest banks in the U.S., you get quick access to your cash from just about any location nationwide, as well as in-person service from one of its brick-and-mortar branches. Banking with Chase means you have access to 15,000 ATMs and over 4,700 branches.
Chase Total Checking is available online nationwide, except in Alaska, Hawaii and Puerto Rico.
Mobile Banking
While Chase is generally considered a brick-and-mortar bank, it does have highly-rated and easy-to-use apps for both iOS and Android users. You can use the Chase mobile app to manage your accounts, deposit checks remotely, find branches and ATMs and transfer money.
Zelle
With any Chase checking account, customers can use the third-party payment service Zelle to request money and send payments to virtually anyone with a U.S. bank account, email address or phone number.
Chip and Cardless Technology
In addition to being able to use a debit card for purchases, customers can add the Chase debit card to their digital wallets for cardless transactions.
Chase Total Checking Sign-Up Bonus: $200
The main reason to consider getting a new Chase Total Checking account is its $200 welcome bonus, which is quite generous when compared with other bank bonuses. Bank account bonuses aren't exactly rare, but some of them require you to jump through a lot of hoops.
For example, you may be required to make a certain number of debit card purchases, set up and use the bill pay feature or deposit a significant amount of money and keep it there for a few months. With this bonus, however, all you have to do is open an account and set up direct deposit to have your paycheck, pension or government-issued benefits deposited into your account to earn the $200 bonus.
The bonus promotion expires on October 18, 2023, but don't worry if you miss out on this run. The bank has done several versions of the deal in the past — including one with a $300 bonus as well as a previous promotion that offered a $225 bonus. We'll keep you updated on any bonus changes.
Just make sure to request a coupon by email or apply through the welcome bonus landing page to have the promotion added to your account.
Increase Your Checking Bonus With a Chase Credit Card Bonus
If you're a credit card enthusiast, Chase offers some of the best credit cards across all categories. If you're interested in earning a solid bonus, here are several you may want to consider.
Chase Sapphire Preferred®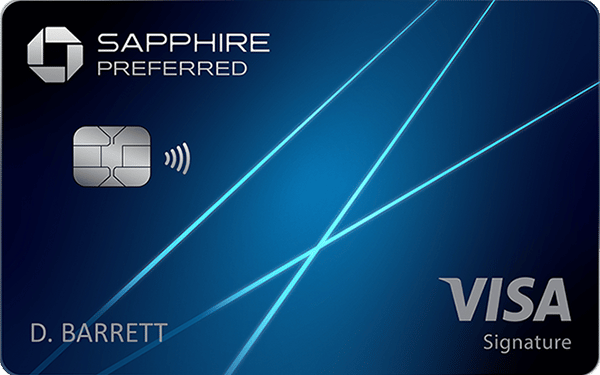 Apply Now
Secure application on issuer's website
Our Rating 5/5 How our ratings work Read the review
APR21.49% - 28.49% (Variable)
Annual Fee$95
60,000 60,000Chase Ultimate Rewards Points

Earn 60,000 bonus points after you spend $4,000 on purchases in the first 3 months from account opening. Dollar Equivalent: $1,380 (60,000 Chase Ultimate Rewards Points * 0.023 base)
The Chase Sapphire Preferred Card is one of the gold standards for earning travel rewards. It has a generous sign-up bonus and you can earn points on travel and dining expenses. The card does have an annual fee, but you can continue earning points through bonus categories and an anniversary points boost.
Chase Freedom Flex℠
This product is currently not available via Slickdeals. All information about this product was collected by Slickdeals and has not been reviewed by the issuer.
Our Rating 4.5/5 How our ratings work Read the review
APR20.49%-29.24% (Variable)
Annual Fee$0
$200 $200Cash Bonus

Receive a $200 bonus after you spend $500 in the first three months.
The Chase Freedom Flex card expands on the already lucrative Chase Freedom card. The Freedom Flex also gives cardholders access to Chase Ultimate Rewards, which is arguably the most versatile rewards platform, and you'll get plenty of redemption options at good rates. Plus, if you have one of the program's travel cards, you can transfer points from your Freedom Flex to your travel card account and get even more value and flexibility with how you redeem.
Chase Freedom Unlimited®
Apply Now
Secure application on issuer's website
Our Rating 4.5/5 How our ratings work Read the review
APR20.49% - 29.24% (Variable)
Annual Fee$0
1.5% 1.5%Extra Cash Back

Earn 1.5% bonus cash back (up to $20,000 in purchases) during your first year. Worth up to $300 in cash back.
We like that the card offers a high flat rewards rate but also provides accelerated rewards on some common everyday spending categories. You'll also get access to the Chase Ultimate Rewards Travel portal, which allows you to use your cash-back earnings for travel rewards, gift cards and more. If you make this your primary card for most purchases you can quickly rack up a lot of rewards.
Chase Sapphire Reserve®
Apply Now
Secure application on issuer's website
Rates & Fees
Our Rating 4.5/5 How our ratings work Read the review
APR22.49% - 29.49% (Variable)
Annual Fee$550
60,000 60,000Chase Ultimate Rewards Points

Earn 60,000 bonus points after using your card to spend $4,000 within three months of account opening. Dollar Equivalent: $1,380 (60,000 Chase Ultimate Rewards Points * 0.023 base)
This card features an annual credit for travel purchases, which can offset the annual fee, plus bonus points when you sign up. You'll also get free access to tons of Priority Pass lounges and restaurant options around the world, along with access to the upcoming Chase Sapphire Lounge network.
Chase Refer-a-Friend: Up to a $500 Referral Bonus
Once you've opened a new Chase checking account online or in-branch at a brick-and-mortar branch, you are eligible to participate in Chase's Refer-a-Friend program. Earn $50 when a friend opens a qualifying Chase bank account, up to $500 each calendar year.
Invite your friends to bank with Chase. Start by entering your information into this form above and Chase provides a link to share.
Earn a $50 cash bonus for each friend who opens a qualifying checking or savings account with the link you send them (up to 10 referral bonuses per calendar year).
Your friend gets rewarded too when they open an eligible Chase bank account and complete qualifying activities.
How to Waive the $12 Monthly Fee
While the minimum opening deposit balance is $0, most people want to know the minimum daily balance to waive the monthly fee. This Chase account comes with a $12 monthly service fee.
However, you can get that monthly fee waived in one of three ways:
Monthly direct deposit: Have direct deposits totaling $500 or more in new money each monthly statement period
Maintain daily balance: Have a daily balance of at least $1,500 at the beginning of each day
Average balance from linked Aacounts: Have an average beginning day balance of $5,000 or more in any combination of linked qualifying Chase checking, savings and other accounts
Qualifying personal balances include Chase First Banking℠ accounts, personal Chase savings accounts (excluding Chase Premier Savings℠ and Chase Private Client Savings℠), CDs, certain Chase Retirement CDs and certain Chase Retirement Money Market Accounts.
How to Apply and Receive the Bonus
If you've decided to apply for a new account online or at a local branch, make sure to apply through the $200 bonus promotional page or get a coupon code before you start the process.
1. Apply Online or at a Bank Location
You can apply to open an account online. If you're an existing Chase customer, you can log in to your online account, and the bank will pre-fill a lot of the application for you based on the information it already has about you.
If not, you'll need to provide the following details:
Full name
Address
Date of birth
Social Security number
Citizenship status
Driver's license or state ID
Email address and phone number
2. Fund Your New Account
Once your application has been approved, you'll need to fund your account. If you're opening it at a physical branch, you can use a personal check linked to another checking account or cash. If you're processing the account online, you can link a debit card or checking account number to do a bank transfer, or you can use a non-Chase credit card to fund up to $500.
Note, however, that because of the nature of the transaction, using a credit card could be considered a cash advance by your card's issuer. Cash advances come with fees and also start accruing interest immediately — often at a higher rate than the card's regular purchase APR — so it's best to avoid this option if possible.
3. Set Up Direct Deposit
Also, make sure to set up direct deposit within 90 days of opening your new account so you can earn the $200 bonus. You'll get the money within 10 business days of your first direct deposit posting to your account.
Is Chase Total Checking Worth the $12 Monthly Fee?
A Chase Total Checking account isn't right for everyone. Therefore, it's essential to consider both the advantages and disadvantages of getting one. Here are some important considerations when deciding whether to open an account:
Can you get the monthly fee waived? The bank makes it relatively easy to get the monthly service fee waived. But if your financial situation makes it hard to skip the fee every month, you may want to look for a checking account that's truly free.
No interest is earned on balance: Also, it isn't an interest-bearing account. While this isn't uncommon for checking accounts, there are several credit unions and online banks that offer interest-bearing checking accounts.
You can get a Chase Savings account, which offers interest, but the annual percentage yield (APY) is a measly 0.01% — you can find rates upwards of 1.00% APY with several other banks and credit unions.
As an example, Axos Rewards Checking is an online-only checking account that offers customers up to 1.25% APY. However with Axos Bank, you won't have access to in-branch customer service, and the online bank generally does not offer checking bonus for new customers.
Other Service and Transaction Fees
Monthly maintenance: $12
Non-Chase ATM transaction: $3
International ATM withdrawal: $5
International transfers and inquiries: $3
International exchange fee: 3%
Overdraft/insufficient funds: $0-$34‡
Incoming wire transfer: $15
Outgoing domestic wire: $25-$35

$35 per transfer if a banker helps you send the wire
$25 per transfer if you use chase.com or Chase Mobile app to send the wire

Outgoing international wire: $0-$50

$50 per transfer if a banker helps you send the wire in U.S. dollars or foreign currency
$40 per transfer if you use chase.com or Chase Mobile app to send the wire in U.S. dollars
$5 per transfer if you use chase.com or Chase Mobile app to send the wire in foreign currency
$0 per transfer if you use chase.com or Chase Mobile app to send the wire in foreign currency AND the amount is equal to $5,000 USD or more
‡ With Chase Overdraft AssistSM, Chase won't charge an Insufficient Funds Fee if you're overdrawn by $50 or less at the end of the business day OR if you're overdrawn by more than $50 and you bring your account balance to overdrawn by $50 or less at the end of the next business day (you have until 11 PM ET (8 PM PT) to make a deposit or transfer). Chase Overdraft Assist does not require enrollment and comes with eligible Chase checking accounts.
If you want to find lower checking account fees in general, you may want to examine online-only checking, but remember that online banks do not provide the in-person services that come with nationwide banks like Chase.
Maximize Your Checking With Chase Savings
If you're not a Chase customer at all, now may be a good time to go all-in and apply for a Chase Savings℠ account along with your new checking account because both accounts complement one another.
Chase Savings
The Chase Savings account is the bank's basic and most popular savings account. If you have the cash reserves to waive the low $5 monthly fee, Chase Savings is a nice little savings account.
If you're considering a savings account for the long haul, the Chase Savings account may ideal. Its APY is low — with $10,000 and a 0.01% APY, you're looking at $1 in interest every year. In contrast, many online banks offer high-yield savings accounts with APYs reaching up to 0.80% or higher. At that rate, your annual interest earnings would be $80. However, If you're not too worried about maximizing your long-term interest income, Chase Savings can be well worth it.
One thing to consider before you apply for a Chase Savings account is its monthly service fee, which is $5. There are a few actions to get that fee waived including:
Have a daily balance of at least $300 at the beginning of each day.
Set up Autosave or other recurring automatic transfers of $25 or more each month from your personal Chase checking account.
Have a Chase College Checking account linked to this account for overdraft protection.
Be under 18 years old as the account owner.
Link your Chase Checking account to a Chase Better Banking Checking, Chase Premier Checking, Chase Premier Plus Checking, Chase Sapphire Checking or Chase Private Client Checking account.
Ready to save more?
Is Chase Total Checking Right for You?
For the most part, the Chase Total Checking account doesn't offer a lot of valuable features. It's a basic checking account that requires you to jump through some hoops to get the monthly fee waived.
But if you can easily qualify to get that fee waived, this account can be worth it to have the benefits of a national bank with branch locations in nearly every state. Furthermore, this Chase account is worth it because of the $200 Chase bonus — it's easy to qualify for, especially compared to a lot of other bank account bonuses.
However, it's important to take some time to consider all of your options before you settle on a new checking account. Check out our list of the safest banks in the U.S., shop around and compare checking accounts from several banks and credit unions like Axos or SoFi and research features and fees to make sure you find the right fit.
Ready to open a Chase Total Checking Account? Start here.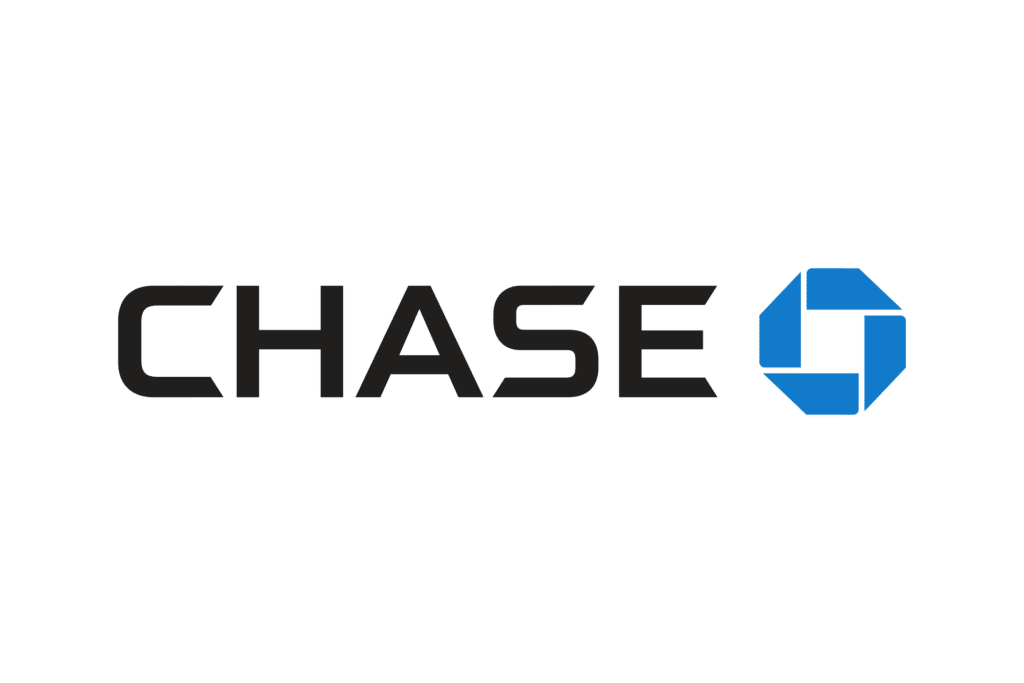 FAQs
Total Checking allows you to deposit and withdraw funds for everyday transactions, including depositing checks, using ATMs, making purchases with its debit card and setting up direct deposits of your paychecks, pension payments or government-issued benefits. The account features a mobile app and a secure website that can both handle most of your common banking needs, without an in-person trip to the bank.

No, Total Checking is not free. Chase charges a $12 monthly maintenance fee to use this deposit account. Bear in mind, the monthly fee can be waived by meeting one of several waiver-eligibility requirements.

To waive the monthly fee, you can either keep a daily minimum of $1,500 in the account or receive $500 in direct deposits to the account. You can also avoid paying the fee with a combined daily average of $5,000 across all your Chase accounts.

The withdrawal limits set by Chase Bank are the same for all checking account tiers, with the single exception of Chase High School Checking. The ATM limit is average compared to limits at other banks, but you can withdraw up to $3,000 from Chase's new eATMs, which are accessible in-branch during bank hours. Chase's debit purchase limit is somewhat lower than the average; more banks allow daily charges up to $5,000.

Chase Premier Plus Checking is best suited for people who like the idea of having multiple accounts with one bank and have the money or the mortgage relationship to be able to waive the account's $25 monthly service fee. While Premier Plus Checking offers features and benefits that aren't available with Total Checking, it does charge higher monthly service fee and also requires a higher minimum daily balance in order to waive its monthly service fee.

No, the Chase Total Checking is not an interest-bearing account, so any balance on the account will not earn interest.

Yes, you can have multiple Chase checking accounts. There is no set limit on the number of accounts you can open, whether at the same bank or across different banks. But to qualify for the bonus offer, you must be a new Chase checking customer.