Most products on this page are from partners who may compensate us. This may influence which products we write about and where and how they appear on the page. However, opinions expressed here are the author's alone, not those of any bank, credit card issuer, airline or hotel chain. This page may include information about American Express products currently unavailable on Slickdeals. American Express is not a partner of Slickdeals.
Refer-a-friend programs can be an easy way to earn extra money online and to help your loved ones make extra cash too. Many different types of businesses use referral programs as an advertising strategy to attract new customers. Depending on where you bank, you might be able to take advantage of referral bonus opportunities through your financial institution.
Below are three of the top bank referral programs available. Discover whether your bank or credit union makes the list and find out if it might be time to consider switching banks if one of the financial institutions below offers better perks, products or rates than you're currently receiving.
1. Axos® Bank
Axos Bank is a full-service online bank that was founded over two decades ago. The FDIC-insured bank offers a variety of financial products and services, including numerous options for online checking accounts, savings accounts, CDs and several types of loans (e.g., mortgages, auto loans and personal loans). The Axos Bank Rewards Checking account stands out with a $100 welcome bonus offer and up to 3.30% APY—one of the best high-yield checking account offers currently available.
Axos Rewards Checking Account
Open Account
at Axos
Our Rating 5/5 How our ratings work Read the review
APYUp to 3.30%

Earn up to 3.30% APY for completing qualifying activities.

Minimum
Deposit Required$50
Intro Bonus $100Expires April 12, 2023

Use the promo code RC100 when you apply for a Rewards Checking account by 4/12/2023. Then have qualifying direct deposit(s) to earn a $100 welcome bonus!
Axos Bank Rewards Checking frequently offers a solid sign-up bonus for new accounts, has no monthly fees, and has let customers earn up to a 3.30% APY on their deposits. These are all terrific features for a checking account, but Axos is digital-only, so if you deal with cash regularly it's probably not the best fit for you.
Overview
While it takes a bit of work to unlock the maximum interest rate, Axos Rewards Checking customers can potentially earn an impressive 3.30% APY. This account also does not include any monthly fees.
Pros
Strong APY compared to similar accounts
No monthly maintenance fee or monthly minimum balance
No overdraft or non-sufficient fund fees
Unlimited domestic ATM fee reimbursements
Cons
Minimum deposit required for account opening
Several qualifying activities required to earn maximum interest
No physical branch locations
As a customer of Axos Bank, you have the opportunity to earn a bonus when you refer friends or family members to your financial institution. When your referral opens a new Essential Checking or Rewards Checking account, the bank will deposit a $50 bonus into your Axos account and your associate's new account, as well.
How to Qualify for a Referral Bonus
To earn a referral bonus from Axos Bank, you and your referral must complete the following steps:
Share your unique referral link (available in your online account) with a friend.
Your referral uses the link to open an Essential Checking or Rewards Checking account and adds funds to the account.
Once the steps above are complete, the bank will deposit $50 into your account and the account of your referral. (Note: Your referral must receive at least $1,000 in direct deposits within 90 days from account opening to qualify for their bonus.)
You can earn unlimited Refer-a-Friend credits for referring others to Axos Bank. However, you can't earn a bonus for referring yourself. Axos may also limit the number of new-account bonuses you can receive to one per calendar year.
2. Chase Bank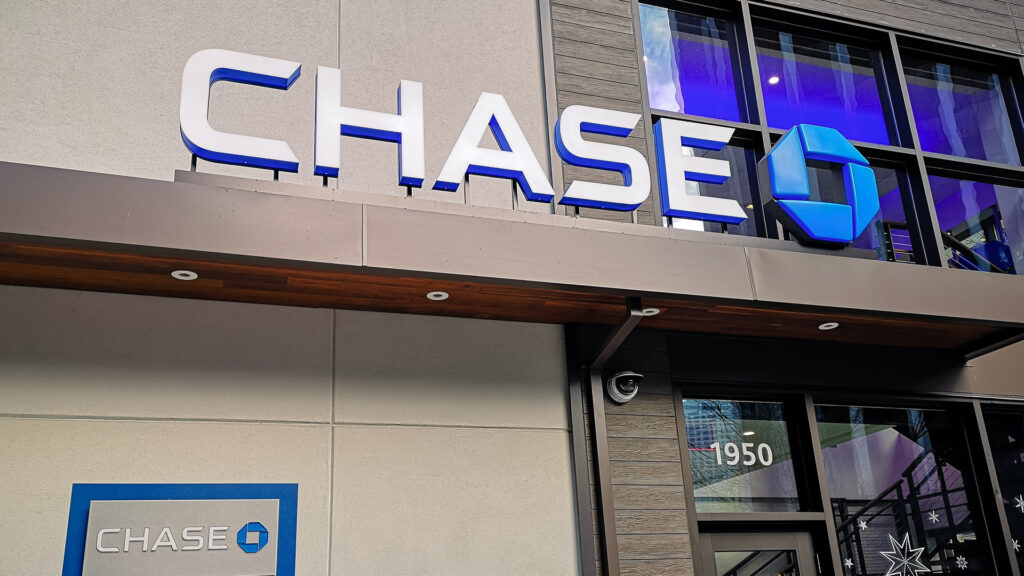 Unsplash
Chase Bank is one of the largest banks in the United States. The bank has over 4,700 branches, nearly 16,000 ATMs, and a highly rated mobile app—potentially making Chase Bank a good fit for fans of in-person and online banks alike.
The bank offers a full range of services and products. Eligible customers may be able to open checking accounts, savings accounts, CDs, money market accounts, credit cards and mortgages. However, if you're trying to find the best high-yield savings accounts or other deposit accounts with high annual percentage yields (APYs), you should know that the interest rates Chase offers its customers tend to be low.
Chase does offer a few new account bonuses, including the Chase Total Checking® ($200 promotion) and Chase Business Complete Banking℠ account ($300 promotion). The bank also gives customers a chance to earn a $50 bonus through its referral program for each friend who opens a qualifying Chase checking account.
Chase Total Checking® Account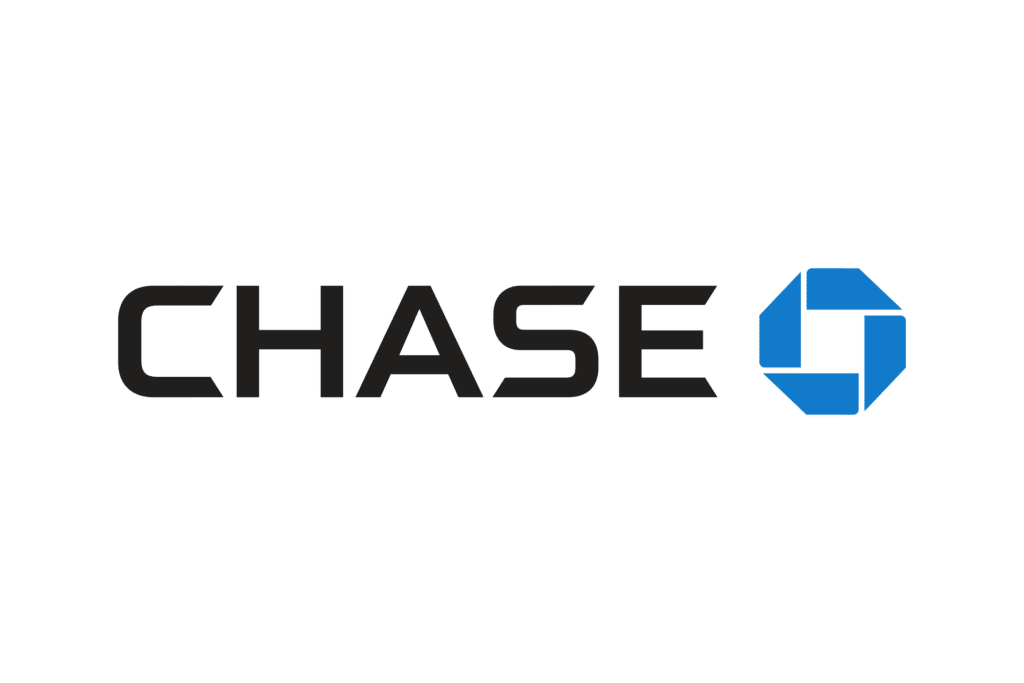 Open Account
at Chase
Our Rating 4/5 How our ratings work Read the review
APYN/A
Minimum
Deposit RequiredN/A
Intro Bonus $200Expires April 19, 2023

New Chase Total Checking customers can earn a $200 bonus when they open an account and set up direct deposit.
Chase Total Checking® is among the best entry-level accounts. It typically offers a $200 bonus, and historically all you have to do to earn it is set up direct deposit. On top of that, it's fairly simple to waive the $12 monthly fee. However, it's worth noting that it doesn't offer many valuable features or benefits and it's not an interest-bearing checking account.
Overview
Chase Total Checking® is a basic checking account that doesn't offer many premium features. However, if you can easily meet the qualifications required for the new account bonus (and to waive its monthly fee), it's a good option for those who want an entry-level account.
Pros
No minimum opening balance
Multiple ways to waive monthly fee
Bonus is relatively easy to earn
Access to nationwide Chase branches and ATM network
Cons
Monthly maintenance fee
Account does not earn interest
Chase Business Complete Checking℠

Open Account
at Chase
Our Rating 5/5 How our ratings work Read the review
APYN/A
Minimum
Deposit RequiredN/A
Intro Bonus $300Expires May 18, 2023

New Chase Business Complete Checking customers can earn a $300 bonus with qualifying activities.
The Chase Business Complete Checking℠ account is an attractive option. It offers the convenience of one of the largest financial institutions in the country, and it frequently offers bonuses that are relatively easy to earn. While it does not allow you to accrue interest on your funds like some other popular small business checking accounts, it's still very much worth considering if you can meet the requirements to waive its monthly fees.
Overview
The Chase Business Complete Checking℠ account comes loaded with a valuable sign-up bonus and an assortment of helpful perks, so long as you can meet the requirements to waive its monthly fees. It's a good fit for many business checking customers, regardless of business size.
Pros
Generous signup bonus
Several options to waive monthly fee
Same-day deposits using QuickAccept℠ service
Huge network of in-person branches and ATMs
Cons
Monthly maintenance fee
Overdraft fees are relatively high
Limit on fee-free cash deposits and physical transactions
How to Qualify for a Referral Bonus
Qualifying for a Refer-a-Friend bonus from Chase Bank is a three-part process:
Request a unique referral link from Chase by entering your information into the online form.
Earn $50 when someone uses your referral link to open one of the following accounts (with qualifying activities): Chase Total Checking, Chase College Checking℠, Chase Premier Plus Checking℠, Chase Sapphire℠ Checking, Chase Private Client Checking℠ or Chase Secure Banking℠.
Your referral earns $50 when they open an eligible Chase checking account and complete qualifying activities. (Qualifying activities may include debit card purchases, Chase QuickDeposit℠, online bill payments, Zelle® or ACH credits.)
Chase limits the number of referral credits you can receive per year to 10—up to $500 in total bonuses.
3. TD Bank
TD Bank is a traditional brick-and-mortar bank with close to 1,100 branches (mostly along the East Coast). Thanks to the bank's generous sign-up bonus offer on its Convenience Checking℠ ($200 promotion) and Beyond Checking ($300 promotion) accounts, TD Bank earns a spot on Slickdeals' Best New Bank Bonuses and Promotions list.
Customers can open several types of deposit accounts through TD Bank, including checking accounts, savings accounts and CDs. Eligible borrowers may also take out mortgages, auto loans, credit cards, home equity lines of credit and more through the financial institution. But if you're looking for the best CD rates or ways to earn higher interest on your savings, TD Bank might not be your best option.
On a more positive note, TD Bank does offer an attractive referral program to its customers. When you refer a friend who opens an eligible account, you can earn $50 and so can your referral.
How to Qualify for a Referral Bonus
To refer a family member or friend to TD Bank and earn a bonus, follow these three steps:
Complete the TD Bank "Share the Green" referral form (downloadable pdf).
Distribute a completed referral form to your family member or friend.
Have your loved one take the referral form to a TD Bank store to open a personal checking account.
TD Bank will pay you up to 10 referral fees of $50 each per year for a maximum overall bonus of $500.
How to Choose a Bank
There are many details to weigh when deciding which bank will best serve your financial needs. A strong referral bonus and other promotions (like new account bonuses) could cause you to consider banking with a financial institution. You should also pay attention to other features that could make your financial life easier to manage.
Before you make your final choice regarding which bank account to open, it's wise to compare multiple options. The best online banks typically offer high-interest rates, low fees (or no fees) and other valuable benefits. Yet it's also important to find an account with features that are the right fit for your lifestyle.
Want to earn some extra cash?