Most products on this page are from partners who may compensate us. This may influence which products we write about and where and how they appear on the page. However, opinions expressed here are the author's alone, not those of any bank, credit card issuer, airline or hotel chain. This page may include information about American Express products currently unavailable on Slickdeals. American Express is not a partner of Slickdeals.
While you may have traditional investments like stocks, alternative investments are a great way to diversify your portfolio. As you start your research into alternative investments, you've probably come across a wide range of options to choose from including hedge funds, physical assets, real estate and even funding startups.
With these six investment platforms, you can take on different investments while growing your portfolio and securing your financial future at the same time.
Vaulted
Minimum investment

$10

Type

Physical gold

Fees

1.8% commission; 0.40% AUM
Vaulted is an app that lets investors buy physical gold bars; these are 99.99% fine gold kilo bars minted by the Royal Canadian Mint to be exact. If you want your gold shipped to your house, you can do so via FedEx for $50. However, if you want Vaulted to help you securely store your investment, you can hold it at the Royal Canadian Mint and pay a 0.4% annual maintenance fee for the privilege. Either way, Vaulted changes a commission of 1.8%, which is more affordable than its competitors.
---
Roofstock
Minimum investment

None

Type

Turnkey real estate

Fees

0.50% setup fee
Roofstock is aimed at investors who want to dip their toes into real estate but aren't interested in fixing up a property or finding tenants. Instead, this platform offers single-family rental properties that already generate cash flow.
The platform is free to join and from there, you can look at properties vetted by Roofstock. Investors will be able to look at the property details (including all relevant documents), so you'll be able to thoroughly do your research before making an offer.
---
DiversyFund
Minimum investment

$500

Type

Real estate

Fees

None
If you want to invest in real estate but hate the thought of forking over tens of thousands of dollars, DiversyFund may be for you. This investing platform offers investors the opportunity to purchase a real estate investment trust, or REIT. Think of it as an investment portfolio full of real estate deals — in this case, the REIT invests in multi-family apartment buildings.
The idea is that you can invest in multiple properties that have been vetted so that you the chances of you receiving a return are good. Like any investment, returns aren't guaranteed, though you'll receive a monthly distribution when you do get a return.
The investment platform aims to sell off each property within five years. The proceeds then go into the fund and are divided among the investors. You can choose to take a full payout or reinvest your share.
---
Rocket Dollar
Minimum investment

None

Type

Self-directed retirement account

Fees

$15 a month, plus a one-time setup fee of $360 for Core, or

$30 a month, plus a one-time setup fee of $600 for Gold
Rocket Dollar is not your usual brokerage, which houses traditional investments like stocks and bonds. Instead, it's a self-directed retirement account where you can house alternative investments. These include assets allowed by the IRS such as peer-to-peer loans, precious metals, private companies, physical real estate and even cryptocurrency.
You can choose from a Traditional IRA, Roth IRA or Solo 401(k) if you are self-employed. Once you establish and fund your Rocket Dollar account, you will then have a dedicated checkbook which you can use to control your account.
Rocket Dollar offers two plans: Core and Gold. The Core account has a one-time setup fee of $360 and then it's $15 per month. Gold has a one-time setup fee of $600 and then it's $30 per month. The Gold account is geared towards more active investors and those who want additional services such as tax assistance and expedited customer service.
---
Masterworks
Minimum investment

$1,000

Type

Paintings by blue-chip and established artists

Fees

1.5% annual management fee, plus 20% of future profits
Masterworks offers investors the opportunity to purchase shares of fine art. The platform purchases works of arts that have demonstrated a 9% to 15% annual return historically, typically ones from top artists. Masterworks then issues shares in $20 increments and investors can't hold more than 10% of one piece of artwork.
The goal is to sell the artwork within five to 10 years where bidders make an offer and only sell when the majority of shareholders votes yes. The proceeds are then divided amongst the investors, who take 20% as their fee. Those who want to get out of their investments early can sell it on Masterworks' secondary market.
---
eToro
Minimum investment

$50

Type

Cryptocurrency

Fees

0.1% conversion fee; trading fees start at 0.75%
Think of eToro as a social cryptocurrency investing platform where you can follow the moves of popular traders and even copy the ones who are profitable. In fact, you can look at which trader you want to emulate and eToro works to let you automatically mirror their positions using their CopyTrader feature. You can only copy up to 100 simultaneously and it costs $200 for the privilege.
The good news is that all users can view other traders' portfolios, including their risk scores and stats. U.S. investors can choose from 15 cryptocurrencies to trade including Bitcoin, Ethereum and Litecoin.
While anyone in the U.S. can sign up for a free eToro account, the platform is not licensed in Delaware, Hawaii, Illinois, Minnesota, Nebraska, Nevada, New Hampshire, New York and Tennessee.
Do Your Research
When it comes to any investing platform, do your due diligence. Just because an alternative investment sounds great (look at those rates of return!) doesn't mean you need to pool all your money on the platform.
Instead, pick a type of investment you can understand, including the risks you'll be taking on. That way, you can figure out how it'll balance out your overall investment strategy and ensure you're on the right track when it comes to growing your wealth.
Yes, that means choosing an investment that is in line with your risk tolerance, or how much risk you're willing to handle. If you're unsure or have additional questions, it's best to speak with a trusted financial advisor who works with you to develop a strategy that's in your best interest.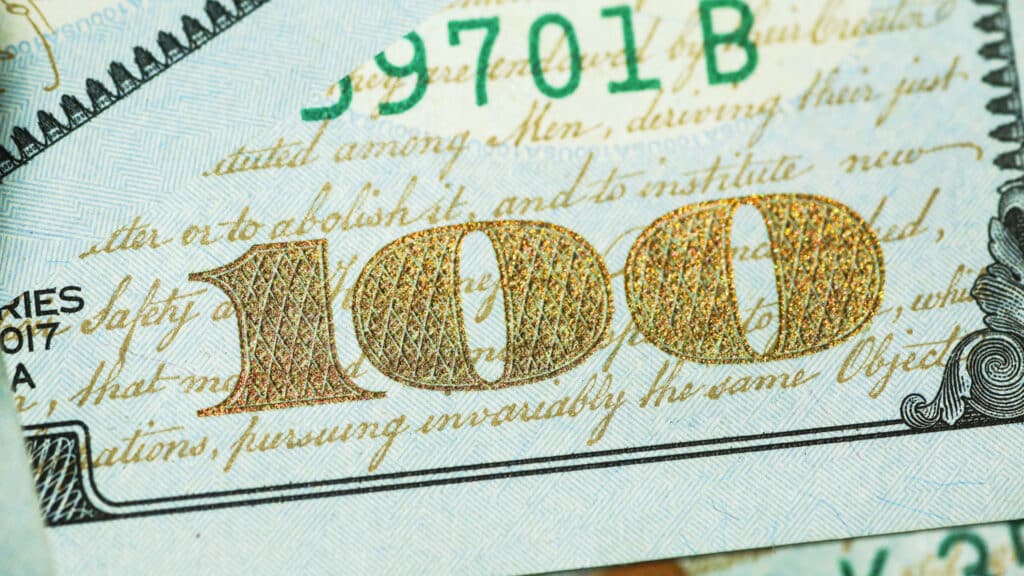 Related Article
11 Ways to Invest $100 for Beginners (and Grow It to 6 Figures)