Most products on this page are from partners who may compensate us. This may influence which products we write about and where and how they appear on the page. However, opinions expressed here are the author's alone, not those of any bank, credit card issuer, airline or hotel chain. This page may include information about American Express products currently unavailable on Slickdeals. American Express is not a partner of Slickdeals.
SoFi Invest is a relatively new broker that has only been around since 2017. But if you're a new or cost-conscious investor, it may be worth your time to explore its different investement options.
SoFi Invest provides a lot of different options for investors, including active investing, an automated robo-advisor, retirement accounts, cryptocurrency and even fractional shares.
Slickdeals is not registered as an investment adviser under the U.S. Investment Advisers Act of 1940, as amended, and nothing on money.slickdeals.net should be construed as advice concerning securities, the advisability of investing in, purchasing, or selling securities, or the merits of any investment adviser.
What is SoFi Invest Active Invest?
For investors who want to manage their own funds, SoFi's Active Investing platform helps you make that happen. You can buy stocks and exchange-traded funds (ETFs). There's no account minimum, which means you can start with as little as $1.
SoFi doesn't take a commission when you trade stocks and ETFs with SoFi Invest. However, ETFs are subject to "Fund Fees," or management fees that are pulled directly from the fund itself.
In addition to providing a low-cost platform, SoFi Active Invest also provides complimentary access to SoFi Financial Planners, plus news updates and other resources through the SoFi app. You can even create a personal watchlist of stocks that you're interested in, so you can stay up to date. Plus, you can join the SoFi community and connect with other SoFi members at exclusive events and experiences.
Automated Invest
Robo-advisors work by using algorithms to manage your investment account, driving down the cost and removing emotions and conflicts of interest from the equation.
Still, most robo-advisors charge an annual fee of 0.25% to 0.50%, or even more, to provide this service. SoFi Invest, on the other hand, charges no account management fees at all. You can opt to have your investments managed for you and pay no annual fee.
Of course, it's not completely free. There are 10 different funds that you can choose from based on your risk tolerance, which include low-cost ETFs that diversify your investment across stocks, bonds, real estate and international securities. The expense ratios for those funds range average about 0.05%.
SoFi Invest will also automatically rebalance your portfolio anytime money is deposited or withdrawn from your account. It also runs daily checks to ensure your portfolio is in-line with your target allocation and automatically rebalances if it's more than 5 percentage points off target.
This can help if the asset allocation changes based on the gains and losses in the portfolio, and can ensure that you keep to your original goal of how you want your money invested.
The only drawback is that SoFi doesn't provide tax-loss harvesting, a service that entails selling certain securities at a loss to help offset your tax liability on your overall gains. Many other brokers offer this benefit for free.
Retirement Accounts
Many of the newer brokers are focused more on taxable brokerage accounts, but SoFi Invest also allows you to save for retirement through individual retirement accounts (IRAs). That includes Traditional IRAs, Roth IRAs and, if you're self-employed, Simplified Employee Pension (SEP) IRAs.
Again, you'll be able to choose from a variety of funds based on your risk tolerance to get a custom portfolio, and you'll even have the opportunity to speak with one of SoFi's financial planners to get an understanding of your situation and create a strategy for your future.
Even if you don't plan to actively save in an IRA right now, you could roll over an old 401(k) account from a previous job. That way, you'll have more control over how your retirement funds are being invested, and you'll have the option to contribute to the account in the future if you want to.
SoFi is far from the only broker that offers retirement accounts, and while it's nice to have a SEP IRA on the list, self-employed investors may want to also consider a Solo 401(k), SIMPLE IRA or other options, all of which aren't available with SoFi Invest.
Cryptocurrency
SoFi Invest also offers cryptocurrency trading. What's more, you can do it all in the SoFi app, which means you don't have to keep track of complicated cryptocurrency wallet passwords.
At launch, SoFi's cryptocurrency platform only offered three currencies: Bitcoin, Ethereum and Litecoin. However, the broker has greatly expanded its offerings in the ensuing years, and now offers 30 cryptocurrencies.
It's worth noting that SoFi charges a 1.25% fee for cryptocurrency purchases on its platform.
Related Article
Bitcoin: Pros and Cons of Cryptocurrency Investing
Fractional Investing
Fractional shares are another relatively new phenomenon that's gaining traction, primarily because it makes it easier for newer investors without a lot of money to invest.
Through the Active Investing platform, you can purchase a fraction of a share in your favorite companies (or even ETFs) instead of committing to a whole share.
SoFi refers to fractional shares as "Stock Bits," and you can buy them with as little as $5 and pay no fees to do it. This can be particularly beneficial if you don't have a lot of money but want to invest in a company like Nike, which is trading at over $100 per share as of this time.
It's worth noting that not all stocks and ETFs are available with the Stock Bits service. Once you have an account, you can find the available options in the SoFi app.
ETFs
We've already covered that SoFi Invest allows you to buy and sell ETFs, but here's a little more about what they are and what's available.
ETFs, short for exchange-traded funds, are similar to mutual funds, which means they provide diversification across a group of securities and even different assets, depending on the type of fund you choose. That said, you can't buy mutual funds on an exchange, but you can with ETFs.
Among the options available are eight ETFs created by SoFi, including:
SoFi Select 500: Includes the 500 largest publicly traded companies weighted by growth signals.
SoFi Next 500: Invests in 500 mid-cap U.S. companies weighted by growth signals.
Sofi Social 50: Includes the top 50 widely held stocks on the SoFi Invest platform.
SoFi BYOB (Be Your Own Boss): Invests in high-growth tech companies soon after their initial public offering (IPO).
The cost and the fees for each fund can vary, and some funds may only be available on the Automated Investing platform. As you research your options, use the SoFi app to get more information about each to make your decision.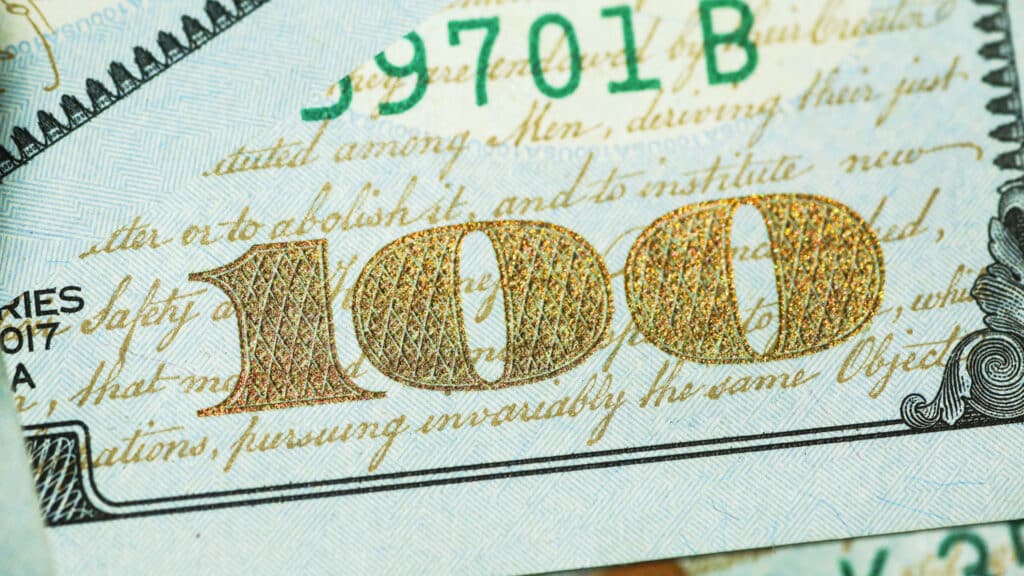 Related Article
11 Ways to Invest $100 for Beginners (and Grow It to 6 Figures)
Options Trading
As of November 2022, SoFi Invest has expanded to give users access to options trading without commission or contract fees. Once approved, eligible SoFi Invest members can buy and sell options contracts, which give the holder the right to purchase or sell a collection of securities at a set price for a specified period of time.
Currently, SoFi is only offering two types of contracts, but it's possible more contract types will become available in the future. Right now, the following contract types are available on SoFi Invest:
Call Options, which give the holder the right to purchase an underlying asset for a specific price.
Put Options, which give the holder the right to sell an underlying asset at a specific price.
While more seasoned traders may desire greater contract variety, newer traders might appreciate the simplified options trading experience SoFi presents.
SoFi Promotions
SoFi offers different promotions from time to time, so make sure to check the mobile app or the website to find out if you'll have a chance to win.
SoFi Crypto Bonus: Up to $100 in Bitcoin
New SoFi Invest members can also take advantage of a Crypto Welcome Bonus worth up to $100. To be eligible this SoFi crypto promotion, simply open a new SoFi Crypto account through the signup link, buy at least $50 worth of any cryptocurrency within seven days to receive a bonus paid out in Bitcoin (BTC). Once conditions are met and the account is opened, you will receive your bonus within seven business days.
This bonus features several tiers, with payouts tied to how much your first trade is valued at:
| First Trade Amount | Bonus |
| --- | --- |
| $50 – $99.99 | $10 |
| $100 – $499.99 | $15 |
| $500 – $4,999.99 | $50 |
| $5,000+ | $100 |
This offer expires on December 31st, 2023 and only applies to new Crypto accounts.
SoFi Checking and Savings
Our Rating 5/5 How our ratings work Read the review
APY0.50% - 4.60%

Customers earn 4.60% APY on savings balances when they set up recurring monthly direct deposit of their paycheck or benefits provider via ACH deposit. Alternatively, deposit at least $5,000 each month to earn 4.60% APY on your savings balance. Checking balances earn 0.50% APY

Minimum
Deposit RequiredN/A
Intro Bonus $50-$250Expires December 31, 2023

New customers can earn a $250 bonus for opening a new SoFi Checking and Savings account and receiving a total of $5,000+ in qualifying direct deposits within the specified evaluation period; receive $1,000 - $4,999 in qualifying direct deposits to earn a $50 bonus.
SoFi Checking and Savings boasts an impressive 4.60% APY on savings balances for customers who set up direct deposit, or who deposit at least $5,000 each month. This account also offers 0.50% APY on checking balances. There are no monthly maintenance fees, and new customers can even earn a generous signup bonus worth up to $250. If you don't care about physical bank locations, this is a great option.
When SoFi launched, it wasn't technically classified as a bank. However, that all changed in 2022 when the company received approval for a national bank charter.
This move allowed SoFi to begin offering a straightforward checking and savings account with an incredibly strong APY: SoFi Checking and Savings.
SoFi Checking and Savings allows you to get some of the benefits of both a checking and a savings account. Your money is protected in an FDIC-insured account that features no minimum monthly balance or matienence fees, and access to 55,000 ATMs worldwide through the Allpoint Network. Read our full review of SoFi Checking and Savings to see if the platform is right for you.
Bottom Line: Is SoFi Invest Right for You?
SoFi Invest has only been on the scene for a few years, and caters to investors who want to invest but don't have a lot of extra cash to dump into an investment account.
The broker's fees are low compared to competitors, especially with its Automated Investing platform, and while it doesn't offer access to some more complicated securities, like futures, there's still plenty available for less experienced investors who are starting out.