Most products on this page are from partners who may compensate us. This may influence which products we write about and where and how they appear on the page. However, opinions expressed here are the author's alone, not those of any bank, credit card issuer, airline or hotel chain. This page may include information about American Express products currently unavailable on Slickdeals. American Express is not a partner of Slickdeals.
As someone who has been writing about money for major publications and helping others figure out what to do with their finances for nearly eight years, the holidays are a special time for me. No, it's not just about making sure you have money set aside for holiday celebrations (you do, right?). Rather, it's how to best use your funds.
Think about that shiny new toy you buy for your grandchild or friend's baby. How soon will your gift be ignored once they see the next new thing? Instead of expensive presents that your loved ones will forget in a month, here's a roundup of gifts that help improve their financial futures.
Give Fractional Shares of Stock
Long gone are the days where you need to fork over hundreds of dollars (at minimum) for one share of stock. Instead, you can purchase fractional shares — aka part of one share — which is much more affordable and it offers a change for you to help your loved ones diversify their investments.
Many brokerages offering fractional shares have low minimums — M1 Finance for example offers shares for as little as $1 — so you don't have to break the bank. Imagine seeing how excited the recipient will be when opening your gift of ownership in Apple, Amazon, Walmart or The Home Depot? Just think about how that money will grow in five or ten years? It's literally the gift that can keep on giving
Depending on which brokerage you choose, there are gift cards you can purchase for a fraction of a single stock or exchange traded funds (ETFs). It's best that you check beforehand, as some that don't offer gift cards may have rules on how you can open an account in someone's name.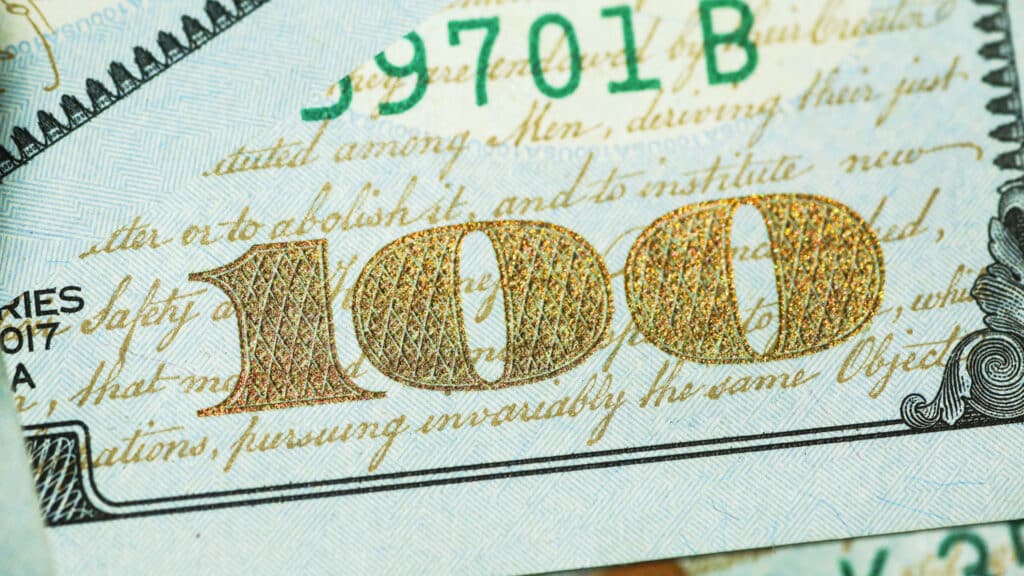 Related Article
11 Ways to Invest $100 for Beginners (and Grow It to 6 Figures)
Purchase a Year's Subscription to a Budgeting App
Budgeting can feel like such a drag for many people. After all, why bother with tracking money or feeling like you need to restrict yourself? I know you don't need convincing, but perhaps your loved ones need some help in this department.
Instead of feeling like they're being lectured into the virtues of budgeting, why not pay for a budgeting app? There are plenty to choose from and many offer automated tools to help your loved ones keep track of spending in predetermined categories and even offer suggestions on how to better allocate their money. Some also have tools to help negotiate bills or cancel unused subscriptions.
You can even consider setting aside some time to help your loved one figure out how to use their gift. Who knows, it could spark some meaningful talks with them about securing their financial future.
Contribute to a 529 College Savings Plan
If you want to give money to a child (especially yours), consider a 529 college savings account. These plans can offer benefits such as tax-free growth within the account, and tax free withdrawals as long as it's for qualified expenses (like college tuition). In some states, you may be able to receive a full or partial tax deduction.
Generally, any adult can open a 529 plan for a minor child. If the child you have in mind already has a 529 plan, you can give money towards their existing plan. Consider writing them a check specifically for that purpose or making a deposit directly into the account (check with the financial institution) and send a card telling the child details about your gift.
CollegeBacker offers a 529 plan that offers free and low-cost accounts for parents to save for college education expenses, but CollegeBacker's cash-back Backer Bucks program lets parents contribute to their child's savings plan through online shopping. Additionally, the platform also provides an easy path for friends and family to contribute as well. You can even give the gift of a CollegeBacker plan to a young person in your life.
Dabble in Cryptocurrency
Given that you or your loved one may not know an awful lot about cryptocurrency, make sure that you highlight the risk of alternative investments. Never invest money that you can't afford to lose. Instead, think of your gift of a cryptocurrency trading account as "fun money." It has the potential to grow. However, the investment isn't a huge amount that will be missed if the money is gone.
The good news is that there are reputable cryptocurrency brokerage platforms where you can open an account for a loved one. Most, if not all offer cryptocurrency markets such as bitcoin, ethereum, ripple and litecoin.
Some platforms like eToro offer a social trading community where your loved one can follow other traders to see what they're trading. They can even mimic their trades. Many similar brokerages tend to offer what's called a "paper trading" account. This is where your loved one has an opportunity to trade money in a simulator instead of risking their own money, a great way to start learning.
Additionally, through the month of December, BlockFi is offering a $15 crypto bonus when funding a new account with only $25. That's essentially $40 worth of crypto for only $25 (and a fun gift).
Open a Savings Account
There's nothing wrong with good ol' cash. However, consider opening a savings account that offers a high interest rate — there are plenty of options to choose from, some currently offering cash sign-up bonuses. Doing so means that the money isn't sitting there. Your loved one will at least earn some interest while still being able to access the money at moment's notice.
Pay For a Meeting With a Financial Advisor
No, it's not the sexiest gift out there (not like fractional stocks anyway), but offering loved ones financial education will also help them reap rewards for years to come. You know that phrase, teach a man to fish and you feed him for a lifetime? Totally applicable in this case.
If you do go this route, make sure to find a financial advisor you think will be a great fit for your loved one and that'll keep their best interests in mind. It's best to find someone who is a fiduciary — this person is ethically and legally bound to act in their client's best interest. As in, this person won't recommend things like financial products because they'll receive a commission.
Finding a good financial advisor also means that your loved one could be more engaged when it comes to focusing on their finances. These professionals have the resources to make it more visual and interesting. Plus, if you offer to meet your loved one for a nice meal at their favorite restaurant after their meeting, it could make it even more enticing.
Bottom Line
Gifts don't need to be tangible, or items that someone will forget about within a few months. Instead, think long-term and consider some of the above suggestions. They'll certainly remember how much you've helped them grow, both in terms of their net-worth and financial literacy.