Most products on this page are from partners who may compensate us. This may influence which products we write about and where and how they appear on the page. However, opinions expressed here are the author's alone, not those of any bank, credit card issuer, airline or hotel chain. This page may include information about American Express products currently unavailable on Slickdeals. American Express is not a partner of Slickdeals.
If you are interested in actively trading cryptocurrencies in the U.S., you may have heard of eToro. eToro is a popular international trading platform with more than 13 million registered users in over 140 countries.
For traders located in the United States, eToro is focused on cryptocurrency markets and assets including bitcoin, ethereum, ripple, litecoin and other popular coins. If you're interested in starting with cryptocurrency trading or are looking for a new home for your prized digital assets, learn about how eToro works and if its the right fit for your crypto trading needs.
Cryptocurrencies Available

26

Minimum Balance

$50

Minimum Trade

$25

Minimum Withdrawal

$20

Referral Bonus

$50
Slickdeals updates terms periodically. Details accurate as of August 2021.
What Is eToro?
eToro is an international brokerage platform available to users in more than 140 countries including the United States. While traders outside of the U.S. can access a wide range of assets including stocks, ETFs, commodities, foreign currencies (FX) and indices to trade, traders in the United States can use eToro exclusively for cryptocurrency trading.
With an eToro account, you can buy and sell more than a dozen cryptocurrencies, also called digital coins, in an online brokerage account.
eToro was founded in 2007 with offices in Cyprus and London. It has its main U.S. office in Hoboken, New Jersey just outside of New York City with additional offices in Shanghai, Sydney and Tel Aviv.
Special Features That Make eToro Unique
eToro has several features that are particularly useful or unique to the eToro platform.
Here are key aspects of the service to know about.
Trade many different cryptocurrencies

eToro account holders can trade 26 different currencies as of June 2021. While this doesn't include the hundreds of currencies out there, it does cover the most popular and liquid coins. See the full list in the next section.

Social trading community

Social and community features are what make eToro most unique. With an eToro account, you can follow other traders and even mimic their trades with the CopyTrader feature. The interactive community is perfect for learning from expert traders and building up your skills and crypto strategy.

Web-based and mobile trading

While there is no desktop platform, you can trade crypto using the eToro web platform or mobile apps. These platforms are fairly simple and easy to use and include basic charts, watchlists and other common features. Mobile apps are available for Android and iOS devices.

Diverse crypto portfolios

One very useful and unique feature is the CryptoPortfolio. The CryptoPortfolio works kind of like an actively managed ETF for cryptocurrencies. The no-fee "fund" includes a diverse basket of digital currencies and is managed and periodically rebalanced by an eToro investment committee. As of August 2020, the fund holds over $1 billion in assets.

Integrated crypto wallet

Some cryptocurrency platforms allow you to buy and sell, but not transfer or convert your currencies. eToro includes a fully-functioning cryptocurrency wallet that allows you to transfer, convert between coins, send and receive.

Free demo portfolio

You can sign up for an eToro account for free with no risk to try things out. With an eToro account, you also get a free "paper trading" account that gives you $100,000 virtual dollars to try out eToro and cryptocurrencies without risking any real dollars.

$50 eToro Bonus

You can invite friends using the Refer-a-Friend promotion to earn a $50 eToro bonus reward for each friend who signs up and meets the minimum requirements.
What Types of Assets Can You Trade With an eToro Account?
eToro supports 24/7 cryptocurrency trading on web and mobile platforms.
For U.S. traders, eToro is exclusively used for cryptocurrency trading. eToro doesn't have the licenses to offer the full suite of products it does for international traders. Here is the cryptocurrency list available today:
Aave (AAVE)
Alogrand (ALGO)
Basic Attention Token (BAT)
Bitcoin (BTC)
Bitcoin Cash (BCH)
Cardano (ADA)
Chainlink (LINK)
Compound (COMP)
Decentraland (MANA)
Dash (DASH)
Dogecoin (DOGE)
Eos (EOS)
Ethereum (ETHEREUM)
Ethereum Classic (ETC)
Iota (MIOTA)
Litecoin (LTC)
Miota (IOTA)
Neo (NEO)
Polygon (MATIC)
Ripple (XRP)
Stellar (XLM)
Tezos (XTZ)
Tron (TRX)
Uniswap (UNI)
Yearn.finance (YFI)
Zcash (ZEC)
If you live outside of the United States, eToro includes more than 2,000 tradeable assets. Those include stocks, ETFs, foreign exchange (FX), commodities and indices.
eToro Bonus
eToro offers current account holders a referral bonus through its Refer-a-Friend promotion. The eToro referral bonus is $50 for each friend who signs up and meets the minimum requirements.
What Kinds of Accounts Can You Open on eToro?
One downside of eToro is limited availability for types of accounts. There is just one type of account, which works like a taxable brokerage account. There are no IRA or other retirement account options at eToro.
Hopefully, we see new investment types and account types added in the future. But for now, there is just one type of account for U.S. investors.
eToro Minimums
There is a $50 account minimum, $25 minimum trade size and $30 withdrawal minimum.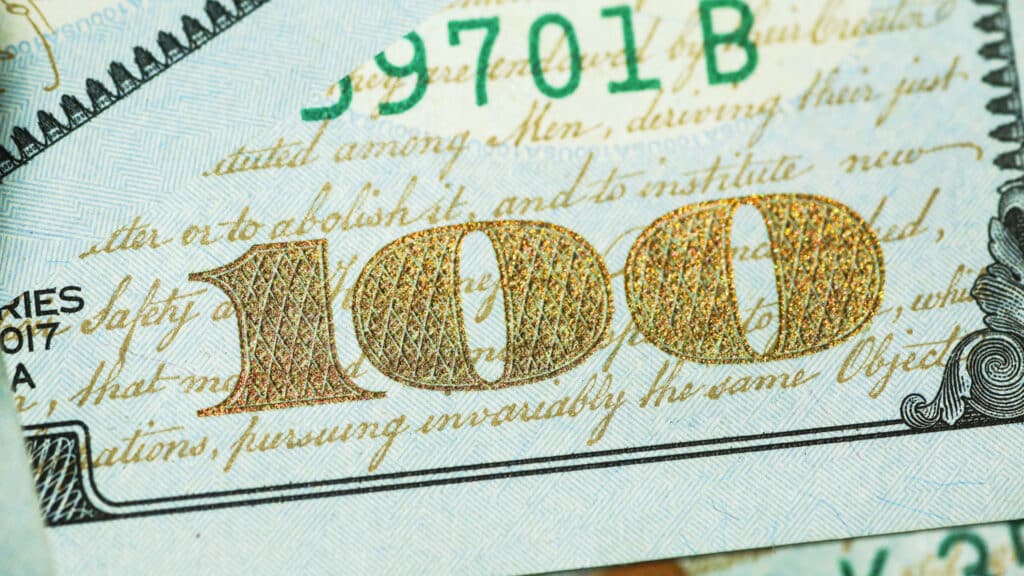 Related Article
11 Ways to Invest $100 for Beginners (and Grow It to 6 Figures)
What Costs and Fees Can You Expect With eToro?
eToro doesn't charge trade commissions when buying and selling crypto. Instead, the cost is built into the sale price. This is called spread pricing and is common among international active trading platforms.
The cost of your cryptocurrency trade is built into the sale price of an asset. Those range from a modest 0.75% spread for bitcoin up to 5% for tezos as of this writing.
There are no fees from eToro to send or receive, though there may be some fees charged by the various blockchain or coin management platforms. If you are converting between crypto currencies, you'll pay a 0.1% conversion fee.
There are no recurring monthly account fees for a typical U.S. account. However, there is a fee of $10 per year for accounts with no activity over the prior 12 months.
Is eToro Safe and Secure?
eToro has been around for over a decade and makes safety, security and privacy a major focus. However, it is not a bank or stock brokerage, so there is no FDIC or SIPC coverage for eToro accounts.
Overall, eToro is a well-known and respected trading platform around the world. While it is less known in the United States, it is a legitimate and safe place to handle your crypto trading needs.
Open an eToro Account
If you're looking to get started with cryptocurrency, eToro is an option. It offers safe and secure options to buy, sell and convert over a dozen different digital currencies as well as a fully-featured cryptocurrency wallet.
While the spread-based pricing does somewhat bury the costs, it is an overall low-cost and competitive platform for cryptocurrency enthusiasts in the United States.
Hopefully, eToro will grow to offer stocks, ETFs and other investments in the U.S. in the coming months or years. But in the meantime, it works well for active cryptocurrency traders looking to make the most of popular crypto markets in the U.S.