Most products on this page are from partners who may compensate us. This may influence which products we write about and where and how they appear on the page. However, opinions expressed here are the author's alone, not those of any bank, credit card issuer, airline or hotel chain. This page may include information about American Express products currently unavailable on Slickdeals. American Express is not a partner of Slickdeals.
Stash is a micro-investing app offering all of the features you'd expect from an investment app with several plans to choose from. There is no minimum balance requirement to open an account, account fees start at just $3 per month and for a limited time you can earn a $100 bonus with qualifying actions.
Plus, every client receives an online banking account that waives overdraft fees1 and earns Stock-Back® Rewards on every debit card purchase.2
Highlights
Micro-investing platform where you can buy fractional shares with any amount
Affordable investing with no add-on trading commissions1
Online banking account that earns Stock-Back® Rewards on debit card purchases
How Does Stash Work?
Customers can enjoy several features with Stash, such as the Stash mobile app, which allows investors to purchase fractional shares in a broad array of individual stocks and exchange-traded funds (ETFs).
All Stash plans include an online banking account that waives many of the fees other banks charge, including overdraft fees. You can get your paycheck up to two days in advance when you have direct deposit set up.3 Plus, you'll earn Stock-Back® Rewards on qualifying purchases.2
$100 Bonus
For a limited time, Stash is offering new customers a $100 bonus when they deposit $150 or more into their personal brokerage account. When you sign up, you can also get your first month of Stash Growth or Stash+ waived as well
Stocks and ETFs
Stash gives customers access to thousands of stocks and a plethora of ETFs. Potential customers can view the stock choices available on their website. The stocks are arranged by categories, such as consumer staples, finance, health care and retail. Some stocks you may be familiar with include Beyond Meat, Chevron and Meta.
ETFs are also aligned in categories to help you narrow down your investment allocations. Categories include bonds, goods and services, and technology and innovation.
Investment Account Choices
There are three primary investment account types with Stash: Investment, Retirement and Custodial. Plus, there's the Stash Banking account that comes with both of their subscription plans.
You can handle many of your family's financial needs with the Stash app. The investment account acts like a brokerage where you can invest in individual stocks and ETFs. Additionally, custodial accounts allow you to invest money in your children's names so the money is theirs when they turn 18. Up to two children are included in the Stash+ account level.
Both Roth IRA and Traditional IRA retirement accounts are available to save for your future. These retirement accounts can be started with just $1. You can open up a retirement account with either of the Stash subscription plans.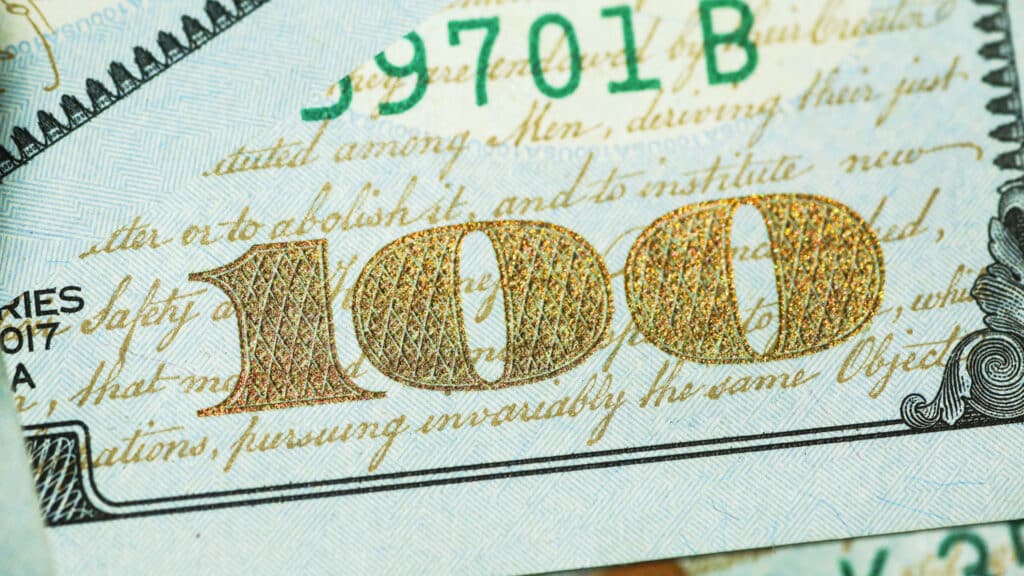 Related Article
11 Ways to Invest $100 for Beginners (and Grow It to 6 Figures)
Stash Plans and Pricing
When you sign up for a Stash account, there are two subscription plans and each has different features. Depending upon what features you're looking for, the fees range from $3 to $9 per month. This chart breaks down the differences between the different Stash account types.
| | Growth | Stash+ |
| --- | --- | --- |
| Monthly Fee | $3 | $9 |
| Personal Investment Portfolio | ✅ | ✅ |
| Retirement Portfolio | ✅ | ✅ |
| Bank Account w/ Stock-Back® Rewards2 | ✅ | ✅ |
| Early Payroll Direct Deposits3 | ✅ | ✅ |
| Stock-Back® Card | ✅ | ✅ |
| 2 Kids Portfolios | | ✅ |
| Stash+ Market Insights | | ✅ |
| Earn 1% in Stock on Card Purchases | | ✅ |
Stash Features and Benefits
Stash offers numerous features that enable its clients to invest regularly.
Stash Banking Account
Your Stash subscription plan includes an online banking account. It has no minimum balance requirement and does not charge a monthly maintenance fee. Even common banking fees are waived, like insufficient funds fees.1 There are over 55,000 fee-free ATMs in the Stash ATM network.4
The Stock-Back® Card is a debit card where you earn a percentage of stock on every purchase. When you deposit at least $1 into your Stash banking account, you'll receive a Stock-Back® Card through the mail within seven to 10 business days.
Mobile App
The Stash mobile app (Apple, Android) provides account balances and history, allows you to buy and sell investments and perform banking functions like add and transfer funds.
Stock-Back® Rewards Program2
When you use your Stock-Back® Card to make eligible purchases, you'll earn a percent back in stock. Here's how it works:
Stash Growth: 0.125% back in stock on every every purchase
Stash+: 1% back in stock on all purchases up to $1,000 per month and 0.125% after that
Purchases with certain merchants earn more:
Stash Growth: 2% back in stock at select merchants
Stash+: 3% back in stock at select merchants
Early Direct Deposit3
Setting up a direct deposit from an employer into your Stash banking account will give you access to your paycheck up to two days in advance. For example, if you get paid on Friday, the money is available to you as early as Wednesday.
Recurring Transactions
Stash offers several features that it claims helps clients invest more regularly.
Auto-Invest: Automatically transfer money into your Stash investment account on a schedule you determine. This automatic investment feature can also be used for retirement and custodial accounts.
Stock Round-Ups: Every time that you make a debit card purchase with your linked bank account, the total will be rounded up to the next dollar.5 The spare change will be invested into a matching stock or custom stock in your Stash account.
How to Open a Stash Account
You can open your Stash account online or through the Stash mobile app.
To start, create your profile by entering your email address and a unique password. Then, provide your name and date of birth.
Additionally, you'll be asked how you want to use Stash:
Get paid up to two days early
Avoid banking fees and minimums
Receive financial advice and education
Invest and build wealth
Save for retirement
Earn stock from daily debit-card spending
Stash will then personalize your recommendations based on the questions you answer. These questions focus on income, debt, net worth, tax-filing status and experience with investing. You'll need to verify your identity by answering a few questions and providing your Social Security number.
Stash's two plans are based on what it's identified as typical investor needs. You can change the plan as your needs evolve. Once your account is open, you can fund it from your external bank account and start investing in the thousands of stock and ETF choices available.
Disclosures
Investment advisory services offered by Stash Investments LLC, an SEC registered investment adviser. Investing involves risk and investments may lose value.
Offer is subject to terms and conditions.
One month promotion offer subject to terms and conditions available in registration.
Stash Banking services provided by Stride Bank, N.A., Member FDIC. The Stash Stock-Back® Debit Mastercard® is issued by Stride Bank pursuant to license from Mastercard International. Mastercard and the circles design are registered trademarks of Mastercard International Incorporated. Any earned stock rewards will be held in your Stash Invest account. Investment products and services provided by Stash Investments LLC and are Not FDIC Insured, Not Bank Guaranteed, and May Lose Value.
Stash does not monitor whether a customer is eligible for a particular type of IRA, or a tax deduction. Clients should consult with a tax advisor.
1 For a complete list of fees please see the Deposit Account Agreement for details.
2 All rewards earned through use of the Stash Stock-Back® Debit Mastercard® will be fulfilled by Stash Investments LLC and are subject to Terms and Conditions. You will bear the standard fees and expenses reflected in the pricing of the investments that you earn, plus fees for various ancillary services charged by Stash. In order to earn stock in the program, the Stash Stock-Back® Debit Mastercard must be used to make a qualifying purchase. Stock rewards that are paid to participating customers via the Stash Stock Back program, are Not FDIC Insured, Not Bank Guaranteed, and May Lose Value. What doesn't count: Cash withdrawals, money orders, prepaid cards, and P2P payment. If you make a qualifying purchase at a merchant that is not publicly traded or otherwise available on Stash, you will receive a stock reward in an ETF or other investment of your choice from a list of companies available on Stash. See Terms and Conditions for more details. 1% Stock-Back® rewards available only on Stash+ ($9/mo) and only for client's first $1,000 of Qualifying Purchases in each calendar month program. See Terms and Conditions for details. Limitations apply; 3% Stock-Back rewards available only for qualified bonus merchants on Stash+.
3 Early access to direct deposit funds depends on when the payor sends the payment file. We generally make these funds available on the day the payment file is received, which may be up to 2 days earlier than the scheduled payment date.
4 Get fee-free transactions at any Allpoint ATM, see the app for location details, otherwise out-of-network ATM fees may apply. For a complete list of fees please see the Deposit Account Agreement for details.
5 This Program is subject to terms and conditions. In order to participate, a user must comply with all eligibility requirements and make a qualifying purchase with their Stock-Back® Card. All funds used for this Program will be taken from your Stash Banking account.