Most products on this page are from partners who may compensate us. This may influence which products we write about and where and how they appear on the page. However, opinions expressed here are the author's alone, not those of any bank, credit card issuer, airline or hotel chain. This page may include information about American Express products currently unavailable on Slickdeals. American Express is not a partner of Slickdeals.
Stash (also known as Stash Invest) is a micro-investing app offering all of the features you'd expect from an investment app with several plans to choose from. There is no minimum balance requirement to open an account, and account fees start at just $1 per month. Plus, every client receives a free checking account that waives overdraft fees and earns Stock-Back rewards on every debit card purchase.
Summary
Micro-investing platform where you can buy fractional shares with any amount
Affordable investing with no add-on trading commissions
Free checking account that earns Stock-Back rewards on debit card purchases
How Does Stash Work?
Customers can enjoy several features with Stash, such as the Stash mobile app, which allows investors to purchase fractional shares in a broad array of stocks and electronically-traded funds (ETFs).
All Stash plans include a free checking account that waives many of the fees that other banks charge, including overdraft fees. You can get your paycheck two days in advance when you have direct deposit set up. Plus, you'll earn Stock-Back rewards on qualifying purchases.
Stash $5 Bonus
For a limited time, Stash rewards new customers with a $5 bonus when they open an account. However, you must use this link to claim your $5 promo.
Stocks and ETFs
Stash gives customers access to hundreds of stocks and multiple ETFs. Potential customers can view the stock choices available on its website. The stocks are arranged by categories, such as consumer staples, finance, health care and retail. Some stocks you may be familiar with include Beyond Meat, Chevron and Facebook.
ETFs are also aligned in categories to help you narrow down your investment allocations. Categories include bonds, goods and services and technology and innovation.
Investment Account Choices
There are three primary investment account types with Stash: Investment, Retirement and Custodial. Plus, there's the Stash Banking account that comes free with your plan.
You can handle all of your family's financial needs with the Stash app. The investment account acts like a brokerage where you can buy stocks and ETFs. Additionally, custodial accounts allow you to invest money in your children's name. Up to two children are included in the Stash+ account level.
Both Roth IRA and Traditional IRA retirement accounts are available to save for your future. These retirement accounts can be started with just $1. A Growth or Stash+ account is required to open a retirement account.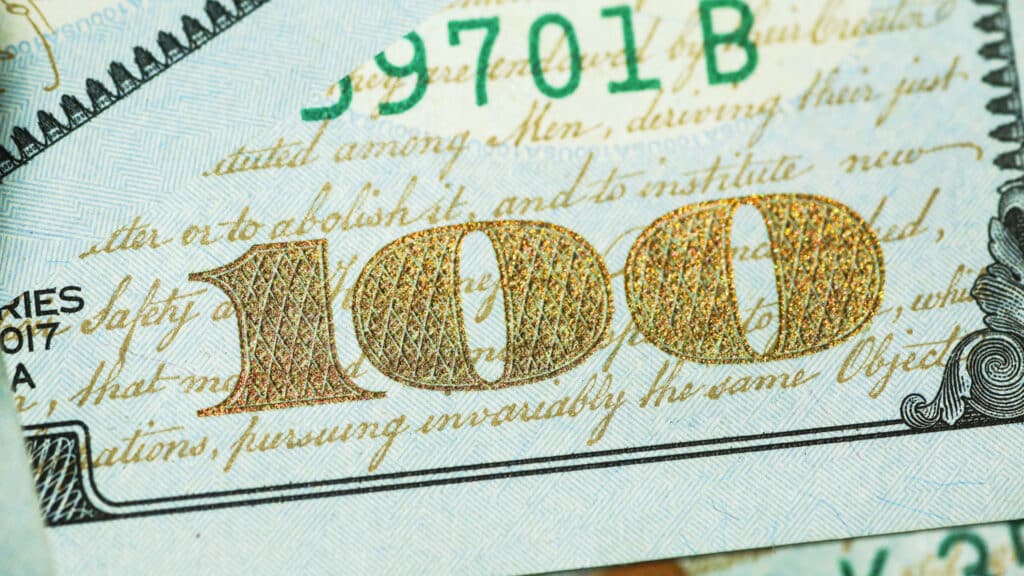 Related Article
Investing for Beginners: 11 Ways to Invest $100 (and Grow It to 6 Figures)
Stash Plans and Pricing
When you sign up for a Stash account, there are three levels and each have different features. Depending upon what features you're looking for, the fees range from $1 to $9 per month. This chart breaks down the differences between each Stash account type.
| | Beginner | Growth | Stash+ |
| --- | --- | --- | --- |
| Monthly Fee | $1 | $3 | $9 |
| Personal Investment Account | ✅ | ✅ | ✅ |
| Retirement Account | ❌ | ✅ | ✅ |
| Custodial Account | ❌ | ❌ | ✅ |
| Bank Account w/ Stock-Back Rewards | ✅ | ✅ | ✅ |
| Early Payroll Direct Deposits | ✅ | ✅ | ✅ |
| Metal Card w/ 2X Stock Back Rewards | ❌ | ❌ | ✅ |
| Free Financial Education | ✅ | ✅ | ✅ |
| Monthly Insights Report | ❌ | ❌ | ✅ |
| Open an Account | | | |
Stash Features and Benefits
Stash offers numerous features that enable its clients to invest regularly.
Free Stash Banking Account (No Fees)
Your Stash account includes a Stash Banking checking account. It has no minimum balance requirement and does not charge a monthly maintenance fee. Even common banking fees are waived, like insufficient funds fees. There are over 19,000 fee-free ATMs in the Stash ATM network.
When you deposit at least $5 into your Stash Banking account, you'll receive a Stash Banking debit card through the mail.
Mobile App
The Stash mobile app (Apple, Android) provides account balances and history, allows you to buy and sell investments, and perform banking functions like bill pay and mobile check deposit.
Stock-Back Rewards Program
When you use your Stash Banking debit card to make eligible purchases, you'll earn 0.125% back. Instead of cash back, you'll receive shares in the companies you purchase from. With a Stash+ membership, you'll earn up to 5% Stock-Back rewards at participating retailers.
Early Direct Deposit
Setting up a direct deposit from an employer into your Stash Banking account will give you access to your paycheck up to two days in advance. For example, if you get paid on Friday, the money is available to you as early as Wednesday.
Auto-Stash
Stash offers several features that it claims helps clients invest more regularly.
Set Schedule: Automatically transfer money into your Stash investment account on a schedule that you determine. This automatic investment feature can also be used for retirement and custodial accounts.
Round-Ups: Every time that you make a debit card purchase with your linked bank account, the total will be rounded up to the next dollar. The spare change will be invested into your Stash account.
Smart-Stash: Analyzes your spending and earning patterns and sets aside small amounts of money to be invested into your account. You can customize these deposits by setting maximum transfers to either $5, $10 or $25.
Stash Coach
You can increase your investment knowledge while having fun with Stash Coach. As you work through different challenges, you'll earn points for bragging rights. There are weekly challenges with fun stories, interactive quizzes and more.
How to Open a Stash Account
You can open your Stash account online or through the Stash mobile app.
To start, create your profile by entering your email address and a unique password. Then, provide your name and date of birth.
Additionally, you'll be asked how you want to use Stash:
Get paid up to two days early
Avoid banking fees and minimums
Receive financial advice and education
Invest and build wealth
Save for retirement
Earn stock from daily debit-card spending
Stash will then personalize your recommendations based on the questions you answer. These questions focus on income, debt, net worth, tax-filing status and experience investing. You'll need to verify your identity by answering a few questions and providing your Social Security Number.
Stash's three plans are based on what it's identified as typical investor needs. You can always change the plan as your needs evolve. Once your account is open, you can fund it from your bank account and start investing in the hundreds of stock and ETF choices available.