Most products on this page are from partners who may compensate us. This may influence which products we write about and where and how they appear on the page. However, opinions expressed here are the author's alone, not those of any bank, credit card issuer, airline or hotel chain. This page may include information about American Express products currently unavailable on Slickdeals. American Express is not a partner of Slickdeals.
Article at a glance
Most Americans Don't Plan to Switch Their Bank
In a survey of over 1,300 U.S. residents, few people actually have short-term plans to switch where they bank. Most U.S. residents have had the same bank account for at least six years, and a majority said they still felt very secure or somewhat secure at their current bank. U.S. customers value accessibility, customer service and familiarity most when choosing their bank.
Despite the recent economic downturn, multiple bank failures and ultra-high incentives to make the jump from one bank to another, the truth is most Americans are staying put.
Slickdeals recently conducted a survey of over 1,300 U.S. residents, and found that while many would hypothetically switch banks to cash in on higher savings rates, bonus offers and more, few people actually have short-term plans to do so. What gives?
On top of that, one in three respondents claimed to only stick with their current bank out of sheer habit. With the recent banking crisis fresh in our minds, it's clear that people are hesitant to shake up their financial routine, but are they missing out on potential savings and benefits? And what's the real driver for Americans' unwavering commitment to their banks? Let's take a closer look.
Banking Habits are Hard to Break
Slickdeals' survey found that many people have been with their current bank for a significant amount of time. In fact 58% have been loyal customers to their current banking institution for six or more years, with 31% having more than a decade-long relationship with their primary bank.
Breaking down the data by age group, the numbers paint an even more committed picture. Almost three fourths (74.7%) of respondees age 18-24 claim to have had their current bank account for less than six years. In contrast to this, the vast majority of respondees age 35-65+ have been using their bank account for six years or more; almost everyone surveyed who was over 65 had been using their bank account for over 10 years (72.2%).
Logically, the younger generation's relatively brief banking relationship makes sense. For an 18-24 year old to hold a bank account for more than six years, they'd have had to have opened this account at age 12-18, which is rather unusual.
However, the amount of people who've had their bank account for over a decade is somewhat concerning. The 2010s saw a host of advancements in the online banking space, including new accounts with better rates and fewer fees. With so many respondees using the same bank account they've always had, it's quite possible that many are missing out on some modern conveniences.
Bank Failure Isn't a Major Concern
While it may come as a surprise to some, Americans still seem confident in their current banks following the recent poor bank news. Despite the domino effect of bank collapses:
53% of respondents said they felt very secure with their current bank
41% said they felt somewhat secure
Only 6% claimed to feel insecure
Slickdeals
So why is it that our survey group isn't too concerned with the safety of their assets? Here's our take:
The Major Banks that Crashed Recently Were (Somewhat) Niche: Credit Suisse, Silicon Valley Bank (SVB) and Signature bank had a reputation for handling high-net-worth clients and businesses.If you don't fall into those categories, you likely felt exempt from the after-effects.
The FDIC Covers Insured Accounts up to $250,000: Reputable banks are FDIC-insured, which protects the average consumer from failure. With this in mind, anyone with less than $250,000 in their account has little to worry about.
Experts Say This Isn't a Systematic Issue: Many financial experts believe this isn't an issue across all banks. The banks that collapsed had problems that were pretty unique. For example, SVB held an above-average amount of uninsured accounts (accounts above $250,000). An unlikely occurrence for the majority of individual households in America.
Ready to save more?
Sticking With What Works
Compared to other popular finance products, Americans seem less interested in experimenting with a variety of bank accounts. 91% of respondents currently hold 1-3 bank accounts, with only 8% holding 4 or more bank accounts. In contrast, 21% of respondents hold 4 or more credit cards, showing that people tend to diversify their credit card portfolios more actively.
Here are some potential reasons for why this might be the case:
Extra Benefits for Holding More Cards: Holding multiple credit cards can help you accomplish several financial tasks. You can increase your credit limit by utilizing less of your allotted limit, you have the potential to improve credit history and you gain access to a larger pool of funds to borrow from. With banking products, the benefits of holding multiple accounts aren't as immediately evident.
Credit Cards Feature More Variety: Beyond CDs, checking and savings accounts, their aren't a ton of other account options for customers to consider. If you have a checking account, it likely works similarly to most other checking accounts on the market. With credit cards, customers have the option to open airline or hotel loyalty cards, cash back rewards cards, balance transfer cards with 0% interest offers and more.
Credit Cards Offer Ongoing Rewards: Bank bonuses are typically a one-and-done benefit. However, credit cards offer cash back programs and travel perks that keep paying you back as you keep using the card.
When comparing the two, there's simply more incentive to have a diversified portfolio of credit cards versus bank accounts.
See Which Credit Cards Offer Bonuses
Rates and Bonuses Aren't What Keep Customers Loyal
Only 7% of respondents said their bank's rates were strong enough to keep them loyal, which perhaps explains why 48% claim they'd consider switching banks if they learned better rates were available elsewhere.
While some may be enticed by sign-up bonuses, the survey found that 77% of respondents did not pick their current account based on a sign-up bonus, and only 37% said a strong sign-up bonus would make them consider changing banks.
Instead, it seems as though customers value accessibility, customer service and familiarity most when choosing their bank. Out of everyone surveyed, 34% of respondees said they stay with their bank out of sheer convenience, 21% cited institutional loyalty as their main reason for staying and 18% claimed local access was their main deciding factor. These responses do a lot to explain why roughly two thirds (62%) or respondees also use the same bank as their spouse or family members.
Pay No Interest for a Limited Time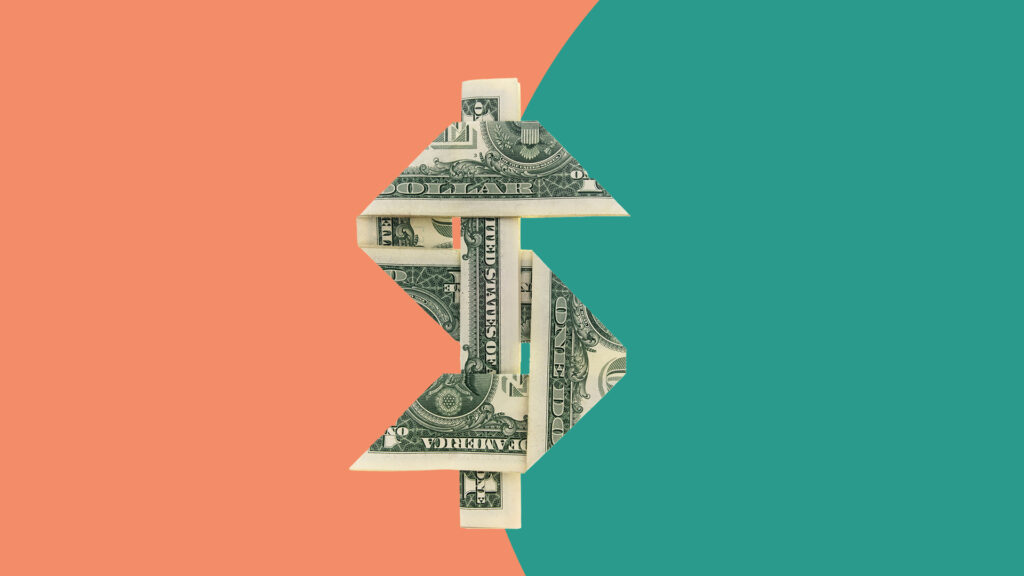 Old-Fashioned Banks Are Still Popular
While bank customers have more options than ever before when deciding where to keep their money, it seems most still like to stick with traditional offerings. Out of everyone surveyed, 68% of respondents said they preferred to bank with national chains (as opposed to regional banks), and 44% also opted for banks with brick-and-mortar locations over online banks or credit unions.
Younger generations seem less inclined to keep their money with regional banks, but considerably more willing to use online banks. The majority of respondees under 65 said they preferred keeping their money with national bank chains (whereas 55% or respondees 65 and older use regional chains). However, the majority of respondees age 18-34 prefer to use online banks, whereas this is only true for about one in 10 respondees over 65.
This division can perhaps be explained by a difference in worldly experience. Young people tend to be more tech-savvy, which might make them more comfortable keeping their money in online-only bank accounts. Conversely, knowledge of regional banks may be more accessible to older adults who've lived in their areas for longer.
Related Article
7 Alternatives to Traditional Bank Accounts
Strategies for Maximizing Sign-Up Bonuses
Although sign-up bonuses may not be the primary factor in choosing a bank, they can be a useful tool for maximizing your banking benefits. To take advantage of sign-up bonuses and other bank perks, consider the following strategies:
Shop Around: Research different banks to find the best sign-up bonuses and other perks.
Be Sure You Meet the Requirements: To qualify for sign-up bonuses, make sure you can meet any requirements, such as making a minimum deposit or setting up direct deposit.
Be Mindful of Fees: Before signing up for a new account, make sure you understand any associated fees, such as maintenance fees or ATM fees.
Keep Track of Expiration Dates: Many sign-up bonuses have expiration dates, so make sure you use them before they expire.
Related Article
Guide to Amex, Chase & Citi Offers: Amex Offers Saved Me Over $700 Last Year, Here's How
How to Evaluate Your Current Bank Account
iStock
To ensure your current bank account is meeting your needs, consider the following tips:
Review Your Account Fees: Take a look at your account fees, including any monthly maintenance fees, ATM fees, or overdraft fees, and evaluate whether they are reasonable.
Check Your Interest Rates: If you have a savings account or a CD, review your interest rates and compare them to the current market rates. If your rates are lower than what's available elsewhere, consider switching.
Evaluate Your Account Features: Assess your account features, such as mobile banking, online bill pay, and overdraft protection, and determine whether they are meeting your needs.
Consider Customer Service: Evaluate your bank's customer service by assessing wait times, the quality of the service you receive, and the availability of support.
Related Article
4 Warning Signs You Need to Get a New Bank Account
The Bottom Line
From convenience, accessibility and security to the dreaded process of making the switch (18% of respondees said switching banks would be more trouble than its worth) it's clear Americans have more incentive to stay with their bank than to leave. Even in the face of an impending recession, over half of respondees say there is little to no chance they'll change banks.
Even so, current banking trends suggest many would do well to give this topic further consideration. One positive that has come from this banking upheaval is the realization that you don't have to stay where you've always been.
There are more banking options now than ever before plus perks and incentives that may just make the switch worth the trouble. When you're ready to start considering all your options, Slickdeals Money is here to guide you through the best savings accounts, checking accounts and more.
Money management made easy