Most products on this page are from partners who may compensate us. This may influence which products we write about and where and how they appear on the page. However, opinions expressed here are the author's alone, not those of any bank, credit card issuer, airline or hotel chain. This page may include information about American Express products currently unavailable on Slickdeals. American Express is not a partner of Slickdeals.
A personal loan is a flexible loan option that can satisfy a variety of financial needs. Unlike a car loan that can only be used for vehicle purchases, or a mortgage which is specifically used to pay for a home, a personal loan can be used for almost any purpose. Personal loans are repaid over a period of several years at interest rates that are typically fixed, but can be variable. Most personal loans are also unsecured so you won't need collateral, but secured options may be required for borrowers with less-than-ideal credit.
Whether you want to consolidate existing credit card debt, pay for a home renovation, or take that dream honeymoon you've been planning, personal loans can be a quick and simple financing option for those who can qualify for low rates. We break down some of the common uses for personal loans and what expenses they may cover to give you an idea of its broad usage.
Common Uses for a Personal Loan 
While a personal loan can be a useful way to finance an expensive or significant purchase, it's always important to consider whether you can afford to repay the loan and if you truly need it. Or, do some research to see if other types of loans can be more advantageous for your situation. Below are some of the typical expenses for personal loans to give you a better idea of whether a personal loan might be right for you.
1. Home Improvements & Upgrades
A personal loan is one way to pay for home improvement projects. From whole-house paint jobs and minor landscaping, to lighting upgrades and new flooring, home improvement personal loans can make sense if the projects require small to mid-range investments.
The cost of these projects are typically too high for credit cards, especially if it will take more than the interest-free period to pay off. At the same time, these costs might be too low to warrant a home equity line of credit (HELOC), which means you take out a loan based on the equity of your property.
However, a HELOC might be the better option if you have a good credit score and you need a higher loan amount than what a personal loan can offer. It's important to note that the HELOC is a secured loan, meaning that if you cannot meet the repayments, you risk losing your home.
2. Medical Treatments & Procedures 
Medical bills can be very costly, even if you have insurance. Most insurers will only cover certain procedures and coverage is limited to a percentage of the full cost, while elective surgeries are usually not covered at all.
Whether you want elective cosmetic surgery or need treatment for a medical illness, paying for these costs can leave a gaping hole in your savings. In these situations, personal loans can be used for medical expenses and offer a lifeline for your finances to help get you through a medical emergency.
Related Article
Guide to the Best Medical Loans 2023
3. Rent 
Falling behind on rent can be scary, as it could potentially lead to an eviction and you may find yourself without a place to stay. If you've depleted your emergency fund, a personal loan can help to bridge your finances until you land a new job or if you're waiting for a financial windfall, such as an inheritance.
Be sure to have a plan in place to keep up with the personal loan payments. If you're unemployed and actively looking for a new job, it might help to pick up some side gigs for extra cash flow.
4. Wedding and Honeymoon Expenses
A wedding can be a pricey investment, especially considering that each component can run you hundreds or thousands of dollars, including décor, dresses, engagement ring, catering, party planner services, honeymoon, etc. With the average cost of a wedding soaring to over $34,000, it's not a cost that most people can cover with savings alone.
A wedding loan can help to cover the cost of wedding expenses, as long as you can afford to repay it once the wedding is over. Having a budget for the wedding and sticking to that budget can help to avoid starting off your marriage in deep debt.
5. Auto Repairs 
Many people rely on having a functioning vehicle to commute to work and handle their day-to-day errands. Whether it's routine maintenance or a costly repair after an accident, auto repair expenses can quickly add up. Transmission repairs, for instance, can run anywhere between $1,500 to $5,000. A personal loan can offer financing options for auto repairs through manageable repayment plans and fairly low-interest rates compared to credit cards and payday loans.
6. Travel and Vacation Costs
Vacations are a much-needed source of relaxation. However, expenses can get pricey depending on how luxurious you want your vacation to be. If you're planning a trip every year, using loans to fund it might prove tricky as the repayments on these loans can last over five years. Instead, personal loans can be useful when it's the trip of a lifetime such as destination wedding or an urgent travel need.
7. Pet Financing and Vet Bills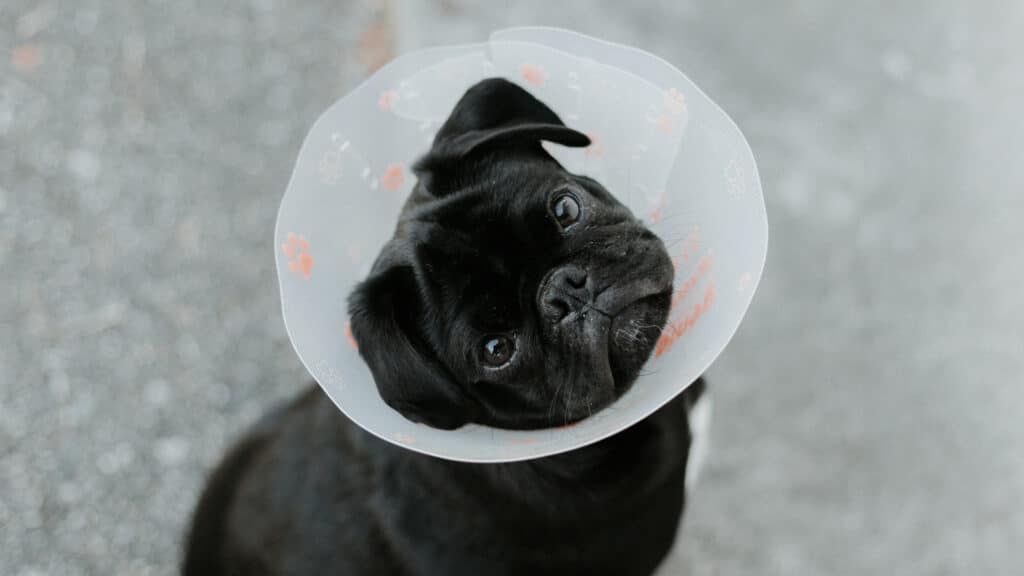 Pets are a vital part of many people's lives. Yet even with pet insurance and savings, not all pet owners can cover the entire cost of vet bills. Adoption costs can also be high. French bulldogs, for instance, can cost as much as $8,000 to purchase. There are also other costs to consider when you adopt a new pet. These include pet furniture and feeding supplies, specialized diets, ongoing or emergency vet bills, grooming costs, and a pet hotel if you're going to be out of town.
8. Debt Consolidation 
Debt consolidation, which includes credit card debt, is a popular usage for personal loans. Debt consolidation loans allow borrowers to consolidate all their debt and instead pay a single monthly installment. This may be effective in helping to get rid of credit card debt faster, especially for those with multiple high-interest loans.
While debt consolidation personal loans may offer lower interest rates, you could end up repaying a longer term as the loan period resets. Although this may prolong the debt period, it can make monthly payments more affordable and avoid potentially defaulting on a loan.
9. Legal Fees 
It's not always easy to prepare for legal fees, as they can come at the most unexpected times. For instance, hiring an attorney is sometimes necessary if you're facing criminal charges, or if you're going through a contested divorce. Not only do attorneys charge an hourly rate, but some cases can drag out in court, resulting in a mountain of bills. A personal loan can help to cover the fixed legal costs, but a personal line of credit is another option if a case is ongoing and you are unsure of what loan amount you'll need.
10. Emergency Expenses
Sometimes life can throw curve balls at you, and you may need a large sum of cash for an urgent matter. It could be that you've lost your job and need the funds to pay the bills. Or a storm affected your property and your insurance won't cover certain repairs. Whatever unexpected expense comes up, a personal loan can provide quick access to funding in an emergency. Some lenders even offer funds that are available by the next business day after approval if the need is urgent.
Related Article
5 Best Emergency Loans for Same or Next-Day Funding
11. Continuing Education Costs 
A personal loan isn't normally offered for educational purposes, as lenders and government agencies classify these as student loans. In fact, many lenders won't agree to personal loans to cover tuition costs.
However, there are some instances where a personal loan can be covered for education-related expenses, such as:
Tech or coding bootcamps
Courses towards a certification or license
Housing
Travel costs
Course equipment, such as laptops or supplies
Double check with the lender first to see whether you are able to use a personal loan for your educational expenses.
12. Funeral Costs 
Losing a loved one can take its toll both emotionally and financially. A personal loan for funerals, also called a funeral loan, can help you pay typical funeral expenses such as the burial or cremation, repatriation costs, the memorial service, and buying a coffin or urn. It's essential to make a list of the things you need to pay so you'll know exactly how much to apply for.
13. Buying a Car 
A car loan may offer better rates since it's a secure option. However, there are instances where a personal loan for a car might not work. For example, if you're buying an older car to refurbish or to sell for parts, the lender might not want to finance it under a traditional car loan. Classic cars that don't quite meet the high-value criteria might also be turned down, and a personal loan can fill this finance gap.
14. Moving & Relocation Expenses
Costs can quickly accumulate when you move into a new rental or home. You will need everything from dinnerware and appliances to furniture and décor. There are also those initial expenses such as application fees, deposits, and the first month's rental upfront. A personal loan can help you weather those first few months, especially with the basics. Check out the best personal loans for moving and relocation.
When to Avoid Getting a Personal Loan 
While a personal loan is a quick form of financing with attractive repayment terms, it's still considered debt. Having too much debt can potentially hurt your credit if you cannot repay it and cost you more in the long run.
Here are some situations where a personal loan might not be a good idea:
Ongoing financial need: If you have an ongoing financial need that will only be temporarily resolved by the personal loan, it might not make financial sense to take out the loan. If you'll need money again, having to apply for another loan after a few months could land you deeper in debt.
Loan amount you need is very small. If you're able to repay a small loan quickly, a credit card might be a better fit, especially if you take advantage of 0% intro APR credit cards and can repay it within the interest-free period.
The expense can be covered with savings. Whether you already have savings available or there is enough time to save up for it, it can be more cost-effective to use savings to fund expenses. That way, you won't need to pay the loan's interest and fees.
Should You Get a Personal Loan? 
A personal loan can be a helpful resource that allows individuals to cover significant expenses without depleting their cash reserves. The rates for personal loans are also typically lower compared to other financial products like high-interest credit cards and payday loans, making it a relatively more affordable way to pay for big-ticket expenses.
If you have a large, one-time financial expense that you aren't able to cover with savings, taking out a personal loan can make sense as long as you can afford the payments without falling into debt. However, if taking out a personal loan will only contribute to more debt, it may be better to look to other financing options.
FAQs
Yes, there are no official rules on how many loans an individual can have at once. It is common for people to have multiple loans active, including a mortgage, auto loan, and personal loan.

However, you should assess your personal needs and affordability before taking on another loan. If you're applying for separate personal loans, remember that you'll have to manage multiple repayment schedules. It might also affect your credit score if you have too many loans running simultaneously and miss payments on them.

Every lender has a different policy on second loans. Some banks allow you to have two separate personal loans with the same lender, while others may cap it at one loan. It all comes down to whether you qualify for multiple loans at the same lender, and if the lender will allow it.

You can have multiple personal loans at the same time, as there is technically no law against multiple personal loans. However, some lenders do have a cap on how many personal loans an individual can have at once. If you have a great credit history, have paid off previous loans, and qualify for a second or third loan, it's likely the lender may approve these additional loans.