Most products on this page are from partners who may compensate us. This may influence which products we write about and where and how they appear on the page. However, opinions expressed here are the author's alone, not those of any bank, credit card issuer, airline or hotel chain. This page may include information about American Express products currently unavailable on Slickdeals. American Express is not a partner of Slickdeals.
It's no secret that medical care is expensive in the United States. The cost for routine doctor visits like checkups and preventive care are expensive enough, but what about when you need a pricey procedure? In some cases, you may have better options than taking on new debt to cover costs. But if you're ready to consider a personal loan, some could fit your needs better than others. Here, we'll go through what you need to know about getting a loan for healthcare bills and cover some of the best personal loans for medical expenses.
5 Best Medical Loans
There are many lenders out there that can offer a personal loan to pay medical bills. Here is a comparison of some medical loans to consider:
Loan results will vary based on creditworthiness, loan purpose, loan amount, and other factors.
Best for Bad Credit: LendingPoint
LendingPoint
Loan Amounts

$2,000 – $36,500

Loan Terms

24 – 72 months

APR Range

7.99% – 35.99%

Minimum
Credit Score

600 or above

A credit score is used to indicate the creditworthiness of an applicant, but it is only one of several factors considered for approval. These credit scores alone are not guarantees for approval and should only be used as guidelines.
LendingPoint offers fast personal loans with flexible credit requirements, making it accessible for borrowers with less-than-ideal credit.
Overview
LendingPoint uses technology to help evaluate potential borrowers and has more flexible credit score requirements than some competitors. Its personal loan APRs are fairly competitive, and loan funds can be disbursed in as soon as one business day. However, borrowers may need to pay an origination fee, ranging from 0% to 8% of the total loan amount. Still, LendingPoint's low minimum credit score and lengthy maximum repayment term make it a compelling offering.
Pros
Fast funding available
Low minimum credit score requirement
Long repayment terms up to 72 months
Cons
Relatively low maximum loan amount ($36,500)
No physical locations
Origination fee may apply (0% to 8%)
Best for Fair Credit: Best Egg
Best Egg
Check Your Rate
Loan Amounts

$2,000 – $50,000

Loan Terms

36 – 60 months

APR Range

8.99% – 35.99%

Minimum
Credit Score

700 or above

A credit score is used to indicate the creditworthiness of an applicant, but it is only one of several factors considered for approval. These credit scores alone are not guarantees for approval and should only be used as guidelines.
Best Egg provides fast personal loans, including unsecured and secured options.
Overview
You can use Best Egg loans for various purposes, including paying for moving expenses, home improvements, debt consolidation, weddings, adoption and more. Borrowers will pay origination fees and need a minimum annual income of $100,000 to qualify for their lowest rates. Best Egg products are not available for residents in Iowa, Vermont, West Virginia, the District of Columbia or U.S. Territories.
Pros
Loans are funded as soon as the next day
Loans up to $50,000
Option for secured loans for homeowners
Cons
No physical locations
Has origination fees
Steep income and credit requirements
Doesn't allow co-signers or joint applicants
Not available in all states
Best for Fast Funding: SoFi
SoFi Personal Loans
Loan Amounts

$5,000 – $100,000

Loan Terms

24 – 84 months

APR Range

8.99% – 25.81%

Minimum
Credit Score

680 or above

A credit score is used to indicate the creditworthiness of an applicant, but it is only one of several factors considered for approval. These credit scores alone are not guarantees for approval and should only be used as guidelines.
SoFi's personal loan offering comes with no fees required and a high loan maximum that may be a good fit for those seeking large loans.
Overview
SoFi offers a competitive personal loan product that boasts no origination fees, no late fees, and a high maximum loan amount of $100,000. SoFi is one of only a handful of lenders offering loans as large as $100,000. If you need a substantial loan to cover a considerable expense, like a home renovation, SoFi's high maximum can be a strong option. One standout feature of SoFi is that it offers unemployment protection, which might allow you to pause payments if you lose your job. Same-day funding is also available for qualified borrowers
Pros
No origination fees, no prepayment penalties and no late fees
Loans up to $100,000
Unemployment protection available
Autopay rate discounts
Co-borrower allowed
Same-day funding available
Cons
No physical branches
High minimum loan amount
Good credit likely required
Best for Low Rates: LightStream
LightStream
Loan Amounts

$5,000 – $100,000

Loan Terms

24 – 144 months

APR Range

7.49% – 25.49% (with autopay)

Minimum
Credit Score

660 or above

A credit score is used to indicate the creditworthiness of an applicant, but it is only one of several factors considered for approval. These credit scores alone are not guarantees for approval and should only be used as guidelines.
LightStream is a solid online lender offering no fees, high loan maximums and low-rate personal loans for several purposes.
Overview
LightStream offers personal loans for several purposes, including debt consolidation, medical expenses, home improvement, weddings, car purchases and more, making this worth considering for those seeking flexibility. The lender offers relatively low rates compared to competitors, including autopay discounts. Its personal loans also have no origination fees or late fees, which can help keep borrowing costs low. However, borrowers will likely need to have good-to-excellent credit in order to be approved for a LightStream personal loan. Overall, it's a good lender to add to your shortlist if you're looking for flexible funding, no fees and a low APR. Lightstream may also disburse loans as soon as the same day you're approved, making this lender a worthy choice if you need fast funding.
Pros
Low minimum APR
No origination fees, no late fees
High loan maximum of $100,000
Autopay discount
Joint applications allowed
Cons
Rates and terms vary by loan purpose
No soft pull prequalification
Must have good-to-excellent credit
No physical branches
Best for Small Loans: LendingClub
LendingClub
Loan Amounts

$1,000 – $40,000

Loan Terms

24 – 60 months

APR Range

9.57% – 35.99%

Minimum
Credit Score

600 or above

A credit score is used to indicate the creditworthiness of an applicant, but it is only one of several factors considered for approval. These credit scores alone are not guarantees for approval and should only be used as guidelines.
Borrowers in the fair credit range who need a small loan can appreciate LendingClub's quick funding and option for direct payments to creditors with debt consolidation loans.
Overview
LendingClub can be a good fit for those looking to consolidate high-interest debt, as they offer the ability to pay your creditors directly from your loan. You can also use LendingClub loans for almost any purpose, from home improvements to medical bills. Eligible borrowers who need some assistance qualifying can apply for a joint loan, and borrowers can expect to receive funding as soon as 24 hours after approval. However, APRs do start at relatively higher rates than some competitors.
Pros
Low minimum loan amount
Fast funding for personal loans (receive funds as little as 24 hours after approval)
Joint loans allowed
Direct payment to creditors
Check rates without a hard credit inquiry
Cons
Has origination fees
No physical branches
Lower maximum loan amount than some lenders
What Is a Medical Loan?
There's no official definition for "medical loan," but most people use it when talking about a credit card or an unsecured personal loan used for medical expenses. An unsecured loan means it's not tied to any asset like your car or savings account that a lender can take if you default.
Because of that, unsecured personal loans typically have higher interest rates, but you've got another factor working in your favor here. Unlike a general-purpose personal loan, the ones lenders give out specifically for medical bills charge less interest and may even have special financing deals.
Ways You Can Use a Medical Loan
People typically use medical loans to pay for any out-of-pocket healthcare expense they want or need that they can't afford out of savings. For example, if your healthcare plan pays out 80% of covered costs, you still need to pay 20% out of your own pocket. Medical personal loans can help you afford procedures you otherwise wouldn't have, along with any medical costs you need to cover.
People use medical loans to pay for a variety of medical expenses, such as:
Emergency and urgent care bills
Surgeries or other procedures
Diagnostics, like blood tests or ultrasounds
Hospitalizations
LASIK or other refractive surgery
Bariatric or weight-loss surgery
Fertility treatment and IVF
Gender-affirming surgery
Plastic surgery
Any treatment by out-of-network doctors
Cosmetic dentistry
Dermatology procedures
Dental implants and other dental work
Other medical procedures
Pros and Cons of Medical Loans
Pros
Can make medical procedures that improve your life possible 
Can build credit if you avoid making any late payments
Can usually get funds within a few business days if approved
Generally cheaper than consumer credit cards, especially if you have excellent credit
Cons
Can be more expensive if you have bad credit
Taking on medical debt is a last resort compared to more consumer-friendly options

Related Article
How Your Credit Score Could Rise or Fall from a Personal Loan
How Much Do Medical Loans Cost?
Most medical loans have two costs you'll need to consider: the annual percentage rate (APR) and the origination fee.
APRs for Medical Loans
The APR range for personal medical loans depends on which lender you choose, your debt-to-income ratio and more.
When shopping around for medical loans, compare based on the APR and not the interest rate. The APR includes fees and is a more comprehensive measure of how much the loan may cost you, whereas the interest rate doesn't include that information.
Origination Fees for Medical Loans
Most personal loans also charge origination fees, usually between 1% and 10% of your loan amount. You'll need to read the fine print carefully because some lenders take this amount out of your loan proceeds.
That means if you're paying a 5% origination fee, for every $1,000 you borrow, the actual loan amount you can use to pay your medical bills is $50 less. If your lender does this, you'll need to calculate how much extra you'll need to borrow to account for the origination fee.
Quick Tip
Use a loan calculator to figure out how much interest rate and term length can affect your monthly payment.
How to Apply for a Medical Loan
Applying for a loan for medical bills isn't very different from any other loan. Here are the basic steps:
Figure out how much you need: Medical bills are particularly tricky because there's often a lot of back-and-forth between the doctor's office and your insurance. If you won't be using insurance, it's relatively easy to ask for an estimate from the doctor, otherwise, you can contact your insurance to see how much, if anything, will be covered.
Check your credit: It's always good to check your credit reports before applying for credit to ensure there aren't any errors. Check your credit score, too, to avoid any unwelcome surprises and help you know which lenders to apply with, such as those with a lower minimum credit score if you have bad credit.
Shop around for rates: Check your rates on as many medical loans as possible. It usually only takes a few minutes to fill out a form on the website, and as long as they do a soft credit check, it won't affect your credit score. Don't forget to check with brick-and-mortar lenders like banks and credit unions.
Apply for the loan: Once you find the right loan option for you, apply for the loan. During the application process, you may need to provide documentation, such as proof of income and proof of identity. Be on the lookout for communications from your lender so you can respond quickly if they need more information.
Repay the loan: Ensure you have the funds in your monthly budget to repay the loan. You can sign up for autopay on your loan so you don't ever have to remember to make the payment manually or worry about a late payment.
Alternatives to Medical Loans
Taking out a loan for medical bills can mean the difference between whether you get the care you need or not. But before you jump straight to taking on more debt, it's important to know that there are other options to explore first.
They may not all apply to you, but it's still worth going through this list to check things off first. You may even save thousands of dollars and a lot of hassle in the process.
Related Article
How to Prequalify for a Personal Loan, and Why It Can Be a Good Idea
Ask Your Doctor About a Payment Plan
The billing department at most doctor's offices are surprisingly accommodating, especially for nonelective or emergency procedures. They know healthcare is expensive and taking out a personal loan for medical bills isn't always people's first choice or even an option for many people, especially in light of the COVID-19 pandemic.
If you've been hit with a surprisingly high bill for medical care, it's worth asking your doctor's office about a payment plan first. You may need to sign a payment plan agreement or agree to automatic payments, but in return, most of these plans don't even charge interest, making them a better choice than a personal loan. Learn more about personal loan pros and cons.
Negotiate a Lump-Sum Payment
If you've got some cash on hand to pay the bills, but not enough to pay all of it, it's also worth a try to negotiate a lump-sum repayment with your doctor's office. Again, this will probably be most fruitful for medical procedures that aren't elective and couldn't wait.
Contact the billing department and offer to make a lump-sum payment right away if they'll accept less than the full amount due. You can start by offering 50% of the bill to leave yourself room to negotiate upward.
Ask About Financial Assistance
If you're a lower-income patient, contact your medical provider to see if they offer financial assistance or, at the very least, can refer you to organizations that can assist you in paying. In some states, such as Washington, hospitals must offer financial assistance for low-income patients.
Contacting a volunteer through 211.org (or by dialing 211 on your phone) can also help you get connected with programs in your area that may be able to help. If you have a chronic or expensive condition, such as cancer or kidney disease, you can also check with a patient advocacy group to see if they offer financial assistance.
For some people, it can be humbling to ask for help, but don't be shy. The help is meant for you, so make sure you use it.
Look for Errors on Your Medical Bill
Unfortunately, errors on medical bills are fairly common, and this can cost you more money than you really owe. That's why you should always ask for an itemized bill from your healthcare provider to double-check things yourself.
If you're dealing with a chronic condition and have a lot of medical bills to go through, or you're unsure how to read them, try contacting a patient medical billing advocate. Many operate on a percentage basis of any money they recover, but not all. If you hire one, ensure you know exactly what they'll be doing and how you'll be charged.
Open a 0% APR Credit Card
If you have good credit, are not planning on opening any other big loans soon (like a mortgage) and you're confident you can pay off the debt within a year or two, another option is opening a credit card with an intro 0% APR offer. You'll get several months to pay off the debt with no-interest financing.
The trick is to make sure paying off the debt stays a priority, since it's easy to let it sit on the back burner. Once the high-interest rate kicks in, that debt will get a lot more expensive than a personal loan. That's why it's a good idea to set up automatic monthly repayment terms for an amount that ensures the debt is paid off before the 0% APR period ends.
Pay No Interest for a Limited Time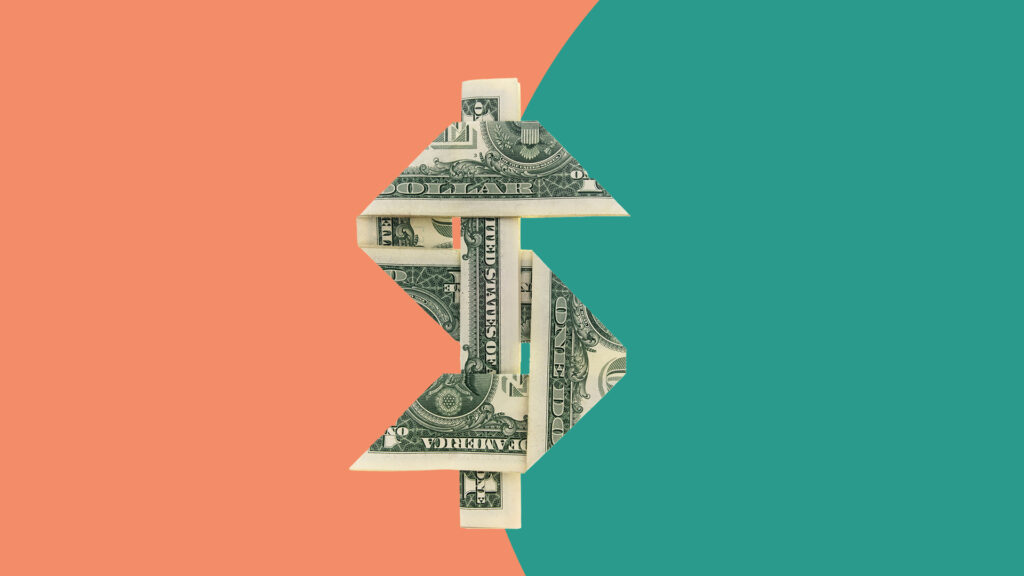 FAQs
Yes, getting a medical loan is possible if you have bad credit. You will probably be charged a higher rate than someone with good credit, however, and the lender may require that you apply with co-signers.

For most lenders, the prequalification process for a loan is the same as checking your rate. This is often available as a form right on the lender's website. They'll do a soft credit check that won't affect your credit score to give you an idea of whether you'll likely be approved for a medical loan and the rates you may qualify for.

If it's too confusing or expensive to keep up with your different medical bills, debt consolidation can be a good option. This is especially true if you can get a medical loan for a lower rate than what you're already paying on your debt.

It depends on how you handle the loan. If you make all of your monthly payments on time, it could help improve your credit score. If you miss any payments or default on the loan, it could cause your credit score to drop by quite a bit.