Most products on this page are from partners who may compensate us. This may influence which products we write about and where and how they appear on the page. However, opinions expressed here are the author's alone, not those of any bank, credit card issuer, airline or hotel chain. This page may include information about American Express products currently unavailable on Slickdeals. American Express is not a partner of Slickdeals.
Whether you plan to have a small, intimate ceremony or the wedding of the century, there's no denying the pressure that comes with planning your Big Day. For many couples, the honeymoon is the cherry on top, allowing you to unwind, relax with your new spouse and enjoy the newlywed life for a few days.
As with all things wedding-related, planning a successful honeymoon doesn't always come cheap. And depending on how much your wedding costs and what you can afford to spend on a romantic getaway, you may find yourself looking for honeymoon loans or wedding loans to cover the cost. But what does a honeymoon loan offer and how can you find one?
Best Loans for Honeymoon Financing
Loan results will vary based on creditworthiness, loan purpose, loan amount, and other factors.
Best for Bad Credit: Upgrade
Upgrade
Check Your Rate
Loan Amounts

$1,000 – $50,000

Loan Terms

24 – 84 months

APR Range

8.49% - 35.99%

Minimum
Credit Score

560 or above

A credit score is used to indicate the creditworthiness of an applicant, but it is only one of several factors considered for approval. These credit scores alone are not guarantees for approval and should only be used as guidelines.
Borrowers with less-than-stellar credit profiles may find Upgrade personal loans accessible, and its quick funding and flexible payment due dates convenient.
Overview
Upgrade offers personal loans that are accessible to those with not-so-ideal credit scores. The low loan minimum of $1,000 also makes it an easy choice for those with small financing needs. However, borrowers in certain states will be subject to higher minimum loan amounts. With this lender, you can expect to pay an origination fee. Borrowers can view their rate before applying without impacting their credit score. Overall, Upgrade is worth considering if you're looking for a lender that is willing to work with lower credit scores and offers loans with competitive rates and flexible terms.
Pros
Accessible to borrowers with bad credit
Flexible loan terms
Joint applications allowed
Secured loan options
Direct payment to creditors
Cons
Has origination fees
No physical branches
Higher APRs than some competitors
Best for Limited Credit: Upstart
Upstart
Loan Amounts

$1,000 – $50,000

Loan Terms

36 or 60 months

APR Range

6.4% - 35.99%

Minimum
Credit Score

300 or above

A credit score is used to indicate the creditworthiness of an applicant, but it is only one of several factors considered for approval. These credit scores alone are not guarantees for approval and should only be used as guidelines.
Using artificial intelligence to help evaluate borrowers, Upstart is a unique lending platform that looks beyond your credit score for personal loan approval.
Overview
Upstart is a first-of-its-kind online lending platform that uses artificial intelligence to help make smarter lending decisions. This means the company considers factors beyond a borrower's credit score to help determine creditworthiness. Upstart indicates its model has resulted in 43% lower rates for borrowers than traditional credit score models.
Beyond your credit score, Upstart will also look at your employment history, income and level of education when deciding whether to approve you for a loan. The company states that borrowers with credit scores as low as 300 might be able to get approved for a personal loan, though that loan may come with a relatively high APR.
Upstart's rates are fairly competitive and loan funds are disbursed as soon as one business day after approval. This lender charges origination fees, so it's important to read the fine print before applying.
Pros
Considers factors beyond your credit score in lending decisions
Loans up to $50,000
Fast funding time
Check rate without affecting credit score
Low minimum credit score requirement
Cons
No physical locations
Limited repayment terms
Has origination fees
High maximum APR
Not available in Iowa or West Virginia
Best for No Fees: SoFi
SoFi Personal Loans
Loan Amounts

$5,000 – $100,000

Loan Terms

24 – 84 months

APR Range

8.99% – 25.81%

Minimum
Credit Score

680 or above

A credit score is used to indicate the creditworthiness of an applicant, but it is only one of several factors considered for approval. These credit scores alone are not guarantees for approval and should only be used as guidelines.
SoFi's personal loan offering comes with no fees required and a high loan maximum that may be a good fit for those seeking large loans.
Overview
SoFi offers a competitive personal loan product that boasts no origination fees, no late fees, and a high maximum loan amount of $100,000. SoFi is one of only a handful of lenders offering loans as large as $100,000. If you need a substantial loan to cover a considerable expense, like a home renovation, SoFi's high maximum can be a strong option. One standout feature of SoFi is that it offers unemployment protection, which might allow you to pause payments if you lose your job. Same-day funding is also available for qualified borrowers
Pros
No origination fees, no prepayment penalties and no late fees
Loans up to $100,000
Unemployment protection available
Autopay rate discounts
Co-borrower allowed
Same-day funding available
Cons
No physical branches
High minimum loan amount
Good credit likely required
Best for Low Rates: LightStream
LightStream
Loan Amounts

$5,000 – $100,000

Loan Terms

24 – 144 months

APR Range

7.49% – 25.49% (with autopay)

Minimum
Credit Score

660 or above

A credit score is used to indicate the creditworthiness of an applicant, but it is only one of several factors considered for approval. These credit scores alone are not guarantees for approval and should only be used as guidelines.
LightStream is a solid online lender offering no fees, high loan maximums and low-rate personal loans for several purposes.
Overview
LightStream offers personal loans for several purposes, including debt consolidation, medical expenses, home improvement, weddings, car purchases and more, making this worth considering for those seeking flexibility. The lender offers relatively low rates compared to competitors, including autopay discounts. Its personal loans also have no origination fees or late fees, which can help keep borrowing costs low. However, borrowers will likely need to have good-to-excellent credit in order to be approved for a LightStream personal loan. Overall, it's a good lender to add to your shortlist if you're looking for flexible funding, no fees and a low APR. Lightstream may also disburse loans as soon as the same day you're approved, making this lender a worthy choice if you need fast funding.
Pros
Low minimum APR
No origination fees, no late fees
High loan maximum of $100,000
Autopay discount
Joint applications allowed
Cons
Rates and terms vary by loan purpose
No soft pull prequalification
Must have good-to-excellent credit
No physical branches
Best for Fast Funding: LendingPoint
LendingPoint
Loan Amounts

$2,000 – $36,500

Loan Terms

24 – 72 months

APR Range

7.99% – 35.99%

Minimum
Credit Score

600 or above

A credit score is used to indicate the creditworthiness of an applicant, but it is only one of several factors considered for approval. These credit scores alone are not guarantees for approval and should only be used as guidelines.
LendingPoint offers fast personal loans with flexible credit requirements, making it accessible for borrowers with less-than-ideal credit.
Overview
LendingPoint uses technology to help evaluate potential borrowers and has more flexible credit score requirements than some competitors. Its personal loan APRs are fairly competitive, and loan funds can be disbursed in as soon as one business day. However, borrowers may need to pay an origination fee, ranging from 0% to 8% of the total loan amount. Still, LendingPoint's low minimum credit score and lengthy maximum repayment term make it a compelling offering.
Pros
Fast funding available
Low minimum credit score requirement
Long repayment terms up to 72 months
Cons
Relatively low maximum loan amount ($36,500)
No physical locations
Origination fee may apply (0% to 8%)
The Post-Wedding Honeymoon Trend
According to a recent survey from The Knot, the average couple spent about $30,000 on their wedding in 2022. According to a separate internal study from The Knot, newlyweds spend an average of $4,600 on their honeymoon.
Of those who book a honeymoon, The Knot also found that 42% of couples plan a trip longer than a week. And depending on where you travel, where you stay, and what you do when you get there, that honeymoon can easily cost you thousands of dollars on top of what you spent on your wedding. If you can't pull that kind of money from your existing savings, you may need to consider postponing your honeymoon or borrowing the funds you'd need.
Enter the honeymoon loan.
What Is a Honeymoon Loan?
A honeymoon loan is an unsecured personal loan intended to cover honeymoon-related expenses. These loans are offered by any number of financial institutions, such as banks, credit unions and online lenders.
As long as you meet the lender's eligibility requirements, you can take out a small honeymoon loan to pay for a quick staycation or a big loan to cover the trip of your dreams.
Pros and Cons of a Honeymoon Loan
If you're on the fence about getting a loan to cover the costs of your honeymoon, weigh the benefits and drawbacks to see if it's right for you:
Pros
Have fixed interest rates (unlike credit cards)
Could be cheaper than some financing options
Often have long repayment terms
Helps you celebrate a once-in-a-lifetime event
Cons
Can add debt on top of wedding expenses
Affordability depends on rate you qualify for
May have fees you aren't expecting (such as origination and prepayment)
What Can a Honeymoon Loan Pay for?
Since a honeymoon loan is just a personal loan, there aren't many restrictions on how you can spend the money. Illegal activities and gambling aside—which most personal lenders prohibit — you can use this loan to cover a range of honeymoon costs, such as your:
Transportation expenses (flights, rental cars, cruises, Ubers and more)
Accommodations (the Honeymoon Suite isn't cheap!)
Meals and drinks (romantic dinners on the beach or poolside snacks)
Experiences (couples massage, anyone?)
Adventures (from horseback riding to surf lessons)
Souvenirs
Honeymoon Loan Requirements and Eligibility
Each lender sets its own personal loan qualifications and eligibility, so there are no across-the-board requirements.
You will generally need good credit and strong credit history to qualify. In addition, your lender may set a minimum FICO® Score requirement and may have a minimum income threshold for applicants. These factors could also determine how much you can borrow and how long you'll have to repay the loan.
If you don't qualify for a honeymoon loan on your own or have bad credit, you may need to apply with a creditworthy co-applicant or co-signer (such as your soon-to-be spouse). Adding a co-borrower to the equation can sometimes improve your approval chances, unlock lower interest rates or give you access to larger loan limits.
Related Article
How to Prequalify for a Personal Loan, and Why It Can Be a Good Idea
How to Choose the Right Honeymoon Loan
There are many lenders and options to choose from any time you're shopping for a new personal loan. Here are some of the most important factors to consider, which will help you choose the right honeymoon loan:
Loan amount: Each lender sets its own minimum and maximum loan range. So if you are budgeting $3,500 for your honeymoon and a certain lender's loan minimum is $5,000, you may want to keep shopping around. Setting a honeymoon budget also helps you avoid overextending yourself and getting a loan you can't afford.
Funding turnaround: Some personal lenders offer loan funding as quickly as the same or next business day after approval. If you need the money fast, consider whether one of these fast-funding lenders is the right choice for you.
Monthly payments: Your loan term will determine how long you have to repay your honeymoon loan and how much your monthly payment will be along the way. Your monthly budget may dictate how long of a loan term you need, and which lender can best meet that need.
Cost of the loan: The total cost of your honeymoon loan is a combination of how much you borrow, how long of a loan term you choose, the interest rate you're offered, as well as personal loan fees. For this reason, some lenders may cost you more than others.
Your eligibility: You may be required to have a minimum FICO® Score or specific annual income to qualify with certain lenders. If you don't meet these requirements, you'll need to keep shopping around for a different lender or add a co-borrower to the loan.
How to Apply for a Honeymoon Loan
Applying for a honeymoon loan is as simple as applying for a personal loan. Here are the steps to take:
Decide how much you need to borrow. How big of a honeymoon loan you need is determined by the trip you're planning and what you should reasonably be spending. Take the time to add up potential costs so you know what you need to borrow.
Determine what you can afford monthly. Remember that you'll be paying off your new loan for the next few months, if not years. It's important to consider your monthly budget to choose the right loan amount and repayment terms.
Shop around for the best loan. Now it's time to see what's out there in terms of loans. Check rates and fees with multiple lenders, and if possible, get prequalified for one or more loans to see which could meet your needs. This usually involves a soft pull of your credit (which won't hurt your score!) and can tell you approximately how much you'll be eligible to borrow and at what rate.
Compare your loan options. Once you have a few lenders and honeymoon loans lined up—and know what rates are being offered—it's time to decide on the right one. Ideally, you'll want to choose the lender with the lowest rates and repayment terms that fit your budget.
Formally apply for the best loan. Now it's time to apply. The lender will conduct a hard inquiry on your credit, at which time they can offer you your final interest rate and loan terms. If you're happy with the loan, sign your agreement.
Provide any necessary documentation. Your lender may need you to provide proof of identification and employment, bank account information, personal information (including address, Social Security number, date of birth and email), and more. You can usually upload this info to the lender's portal, fax it or send it in an email.
Get your loan funded. Once everything is approved and signed, it's time to get your loan! Depending on the lender, you might have your loan funded that same day or the next business day, often as a deposit into your chosen account. You can then use that money to book flights, pay for hotels or begin planning excursions with your loved one.
Don't forget that once you received your loan, you should make sure you keep up with monthly payments to avoid defaulting on a loan. Consider putting your payments on autopay or setting a monthly calendar reminder for yourself.
Alternatives to Honeymoon Loans
While honeymoon loans can be one option for covering those hefty post-wedding travel expenses, they aren't right for everyone. After all, they are still loans, which involve interest charges and will likely take you years to repay.
Rather than starting your new married life in debt, there are some alternatives you might also want to consider.
Start a Honeymoon Registry
Don't need a new toaster or cutlery? Consider registering for honeymoon expenses instead of the usual wedding registry items. Sites like Honeyfund allow you to solicit cash from your wedding guests and loved ones, without the icky feeling that comes with asking for cash.
Guests can instead "fund" a romantic dinner, contribute to your airfare or gift you surfing lessons in Mexico. In reality, you'll get cash to spend on whatever you want.
Use Credit Card Rewards or Points
Credit card travel rewards can allow you to rack up points you can then use to pay for a honeymoon or vacation. You're probably already spending money hand over fist for your Big Day; using a rewards credit card where you can earn valuable rewards and introductory bonuses, which can result in big savings. 
With some cards, you can redeem those points or miles for discounted travel, such as flights, cruises, rental cars and hotel stays.
Don't forget that you can even take advantage of opening a credit card with a big sign-up bonus to maximize your reward earnings. If you're not sure you can hit the required minimum spending, here are some tips to help you reach that shiny bonus.
Pay No Interest for a Limited Time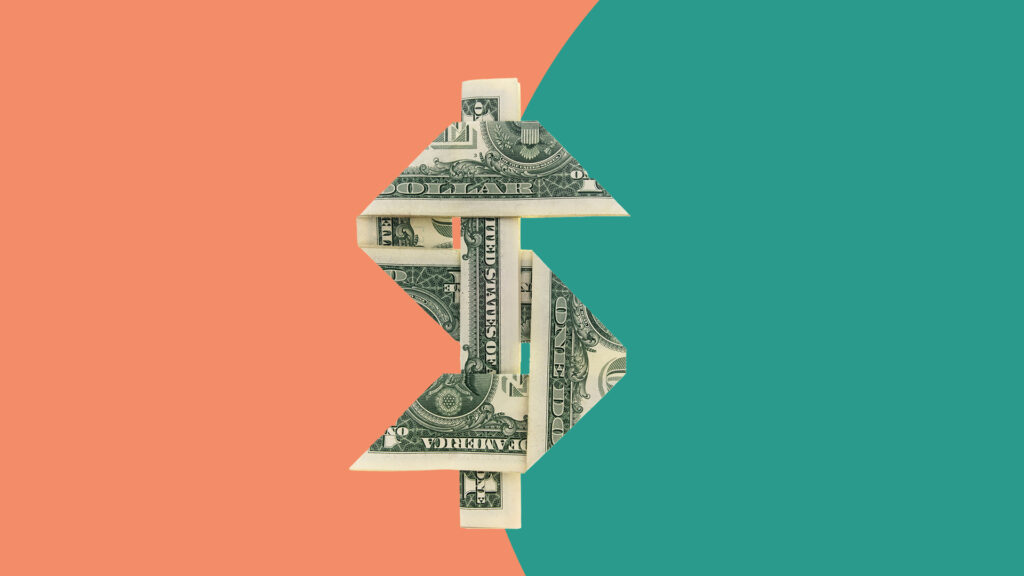 Should I Get a Loan for My Honeymoon?
When you're spending $8,000 on a caterer and $3,000 on a photographer, it can be easy to chalk your honeymoon up to just "one more" expense on the list. However, this trip can be very costly, if you use a honeymoon loan to pay for it, can put you in debt for the first few years of your marriage.
A honeymoon loan may make sense if you're able to lock in a competitive interest rate, or if you plan on paying off the loan ahead of schedule (but be sure to check whether a prepayment penalty applies). Honeymoon loans might also be right for you if your only option is paying with a high-interest credit card that may cost you even more in the end.
However, you may want to reconsider taking out a honeymoon loan if you can cover the cost of your trip with savings instead. Or, for some couples, it can make more sense to postpone the honeymoon until they can save up enough money for a debt-free trip.
Whichever way you're leaning, be sure to do the math and consider all of your options before moving forward. As convenient as loans may be, they are an added cost on top of an already costly phase of life.
FAQs
Yes, a honeymoon loan is essentially just a personal loan you use to pay for honeymoon-related expenses. You can take out enough money to cover certain wedding or personal expenses, too, if you wish. Just be sure to note the cost of borrowing this money and how that affects your overall wedding expenses.

Any time you shop around for or take out a new loan, you can expect it to affect your credit score. Hard inquiries can ding your score for a few months, though the impacts are usually pretty minimal. Adding a new debt to your credit can increase your debt-to-income ratio and lower your average age of accounts. As you pay off that loan on time each month, you may find it actually helps build your credit history (and score) positively.

Your honeymoon loan limits depend on the lender you choose and your own eligibility, as you'll need to meet income and minimum credit score requirements. Some lenders will let you borrow up to $10,000 while others have maximum limits of $100,000 or more.