Most products on this page are from partners who may compensate us. This may influence which products we write about and where and how they appear on the page. However, opinions expressed here are the author's alone, not those of any bank, credit card issuer, airline or hotel chain. This page may include information about American Express products currently unavailable on Slickdeals. American Express is not a partner of Slickdeals.
If your family enjoys camping, buying an RV can bring a lot of joy into your lives. But they're not cheap. The average cost of a new RV ranges from $17,000 to $140,000, depending on whether your family wants a simple truck camper or a fancy Class A motorhome. If you can't afford that in cash, it might be worth scoping out the best RV loans so you can be ready to roll come camping season.
What Is an RV Loan?
An RV loan is essentially a beefed-up version of a car loan. You can find them from all the same places that offer car loans: banks, credit unions, online lenders, and dealerships. RV loans are generally secured by the rig you're buying, although unsecured options exist. Like a car loan, this means that if you default on the loan, your lender can repossess your RV. 
However, RV loans differ from car loans in a few key ways: they offer higher loan amounts, with longer term lengths and higher interest rates. RVs are larger vehicles, after all.
Here are some key differences between RV loans and car loans:
| | RV Loan | Car Loan |
| --- | --- | --- |
| Loan Amounts | Larger amounts | Smaller amounts |
| Term Lengths | Up to 20 years | Up to 7 years |
| APR | Higher | Lower |
| Can you deduct loan interest? | Yes — if your RV has separate cooking, sleeping and bathroom areas and you meet other requirements | No |
Pros and Cons of RV Loans
Unsplash
Here are the important things to consider if you're thinking about financing an RV:
Pros
Loan interest may be tax-deductible
Cheaper than credit cards
Can help you build credit if you make all your payments on time
Lets you enjoy RV ownership sooner than if you saved to pay in cash
Cons
Can be more expensive than auto loans
Need to be careful not to buy more than you can afford
Can be tough to get approved for affordable rates if you have bad credit
If you default on the loan, your credit may sink and you could lose your RV
Is Interest on RV Loans Tax-Deductible?
If your RV has separate areas for sleeping, cooking and a bathroom, you may be able to deduct the interest you pay on your loan from your taxes, just like your primary home. You can still claim this home mortgage interest deduction even if it's just a fun weekend camper and not your permanent residence. There are other requirements that may apply, so consult a tax professional.
Best Motorhome & RV Loans
Financing options for RVs aren't as plentiful as for cars, but there are still many options depending on your situation. Here are the best RV loans to consider:
Loan results will vary based on creditworthiness, loan purpose, loan amount, and other factors.
Best Credit Union Loan: Alliant Credit Union
Many people prefer to work with a credit union because of their low rates and community-focused business structure. Alliant Credit Union is available for anyone in the country to join.
Alliant Credit Union
Check Your Rate
Loan Amounts$1,000 - $100,000
Loan Terms12 - 60 months
APR RangeStarting at 10.49%
Minimum
Credit ScoreNot Disclosed
Overview
Alliant is a digital credit union offering flexible loan amounts that can be used for various purposes, including credit card debt consolidation, unexpected expenses, and home improvement projects. Funds may also be disbursed as soon as the same day you're approved. Alliant borrowers benefit from perks like easy-to-meet membership requirements, no hidden fees, and competitive APRs. To become an Alliant member, you'll need to work for a qualifying company, be related to an Alliant member, live or work near Chicago, or be a Foster Care to Success (FC2S) member.
Pros
No origination fees or prepayment penalties
Flexible terms available
Fast approval and funding available (same-day deposit available)
Cons
Credit score requirements not disclosed
Relatively high minimum APR
Best for Bad Credit: Upgrade
If your credit isn't stellar, Upgrade can work with applicants who have lower credit scores.
Upgrade
Check Your Rate
Loan Amounts$1,000 – $50,000
Loan Terms24 – 84 months
APR Range8.24% – 35.97%
Minimum
Credit Score560 or higher
Borrowers with less-than-stellar credit profiles may find Upgrade personal loans accessible, and its quick funding and flexible payment due dates convenient.
Overview
Upgrade offers personal loans that are accessible to those with not-so-ideal credit scores. The low loan minimum of $1,000 also makes it an easy choice for those with small financing needs. However, borrowers in certain states will be subject to higher minimum loan amounts. With this lender, you can expect to pay an origination fee. Borrowers can view their rate before applying without impacting their credit score. Overall, Upgrade is worth considering if you're looking for a lender that is willing to work with lower credit scores and offers loans with competitive rates and flexible terms.
Pros
Accessible to borrowers with bad credit
Flexible loan terms
Joint applications allowed
Secured loan options
Direct payment to creditors
Cons
Has origination fees
No physical branches
Higher APRs than some competitors
Best for Larger Loans: SoFi
If you're looking to finance a pricier RV, SoFi has a loan maximum of $100,000, although not everyone will qualify for the maximum amount.
SoFi Personal Loans
Loan Amounts$5,000 – $100,000
Loan Terms24 – 84 months
APR Range8.99% – 23.43%
Minimum
Credit Score680 or higher
SoFi's personal loan offering comes with no fees and a high loan maximum that may be a good fit for those seeking large loans.
Overview
SoFi offers a competitive personal loan product that boasts no origination fees, no late fees, and a high maximum loan amount of $100,000. SoFi is one of only a handful of lenders offering loans as large as $100,000. If you need a substantial loan to cover a considerable expense, like a home renovation, SoFi's high maximum can be a strong option. One standout feature of SoFi is that it offers unemployment protection, which might allow you to pause payments if you lose your job. Same-day funding is also available for qualified borrowers
Pros
No origination fees, no prepayment penalties and no late fees
Loans up to $100,000
Unemployment protection available
Autopay rate discounts
Co-borrower allowed
Same-day funding available
Cons
No physical branches
High minimum loan amount
Good credit likely required
Best for Competitive Rates: LightStream
LightStream offers competitive rates and autopay discounts, making their no-fee personal loans a compelling offering for those who qualify.
LightStream
Loan Amounts$5,000 – $100,000
Loan Terms24 – 144 months
APR Range7.99% – 25% (with autopay)
Minimum
Credit Score660 or higher
LightStream is a solid online lender offering no fees, high loan maximums and low-rate personal loans for several purposes.
Overview
Lightstream offers personal loans for several purposes, including debt consolidation, medical expenses, home improvement, weddings, car purchases and more, making this worth considering for those seeking flexibility. The lender offers relatively low rates compared to competitors, including autopay discounts. Its personal loans also have no origination fees or late fees, which can help keep borrowing costs low. However, borrowers will likely need to have good-to-excellent credit in order to be approved for a Lightstream personal loan. Overall, it's a good lender to add to your shortlist if you're looking for flexible funding, no fees and a low APR. Lightstream may also disburse loans as soon as the same day you're approved, making this lender a worthy choice if you need fast funding.
Pros
Low minimum APR
No origination fees, no late fees
High loan maximum of $100,000
Autopay discount
Joint applications allowed
Cons
Rates and terms vary by loan purpose
No soft pull prequalification
Must have good-to-excellent credit
No physical branches
Best for Fast Funding: LendingClub
LendingClub can often get your funds to you as soon as the same day you're approved if you're in need of quick financing.
LendingClub
Loan Amounts$1,000 – $40,000
Loan Terms24 – 60 months
APR Range8.05% – 36.00%
Minimum
Credit Score600 or higher
Borrowers in the fair credit range who need a small loan can appreciate LendingClub's quick funding and option for direct payments to creditors with debt consolidation loans.
Overview
LendingClub can be a good fit for those looking to consolidate high-interest debt, as they offer the ability to pay your creditors directly from your loan. You can also use LendingClub loans for almost any purpose, from home improvements to medical bills. Eligible borrowers who need some assistance qualifying can apply for a joint loan, and borrowers can expect to receive funding as soon as 24 hours after approval. However, APRs do start at relatively higher rates than some competitors.
Pros
Low minimum loan amount
Fast funding for personal loans (receive funds as little as 24 hours after approval)
Joint loans allowed
Direct payment to creditors
Check rates without a hard credit inquiry
Cons
Has origination fees
No physical branches
Lower maximum loan amount than some lenders
How to Choose the Right RV Loan
If you've ever shopped around for the best deal on a car loan, then you already know how to find the best RV loan. Here's a winning strategy you can use:
Gather documentation: Check your credit report and your credit score to see where you stand and what you'll likely qualify for. If you need to dispute any errors, do so before applying for the loan. Gather your financial documents, too, such as recent copies of your tax returns, pay stubs, bank statements and copies of your ID. 
Check your budget: Put together a monthly budget so you know how much you can afford. Subtract your ongoing costs, like campground fees, insurance and fuel. From the amount remaining, play around with a loan calculator to see how much you can afford based on the payments, including interest and a down payment.
Shop around for rates and terms: Get pre-approved with as many loan lenders as you can. Your final rate may depend on the RV you want to buy, but you can get a rate quote now even before you find the right ride. Remember, the shorter the loan term, the lower the interest rate.
Negotiate with the seller: If you're buying from a dealership, you can use your pre-approved offers as bargaining chips to see if they'll offer lower rates on an RV loan. If you're buying from a private party, do your due diligence to avoid any scams. 
Finalize your loan: Sign the loan documents, check with the seller and you're all set. Don't forget to sign up for autopay so you can cruise the roads without worrying about missing any loan payments. 
Who Should Get an RV Loan?
RV loans can open the door to many fun experiences with your family, but in some cases, they can cause more problems than they're worth.
If you're thinking about financing an RV, it's best to check if you fit the profile of a good loan applicant:
Credit score of 700 or higher
Debt-to-income ratio below 40%
Have a stable income source
Can afford to make monthly payments
Can afford RV upkeep costs, including maintenance and insurance
If you don't meet those criteria, it doesn't mean that you shouldn't get an RV loan. But it does mean you should give it some extra thought because you might have a harder time getting approved. And if you are approved, your rates may be higher than someone who meets this profile.
In some cases, it's better to wait until you've worked on your credit, paid down other debt and/or worked to increase your income.
Alternatives to RV Loans
RV personal loans can be a good choice to buy an RV, but in some cases, another option might work better:
0% APR credit card: If you take out a new 0% APR credit card and pay it off before the zero-interest period ends, it's essentially a free loan. Otherwise, you'll be facing an ultra-high interest rate after the promotional period is over.
Home equity loan: If you have sufficient home equity, a home equity loan can be a good way to get even lower rates on a loan. The downside is that if you default, you could lose your home and your RV. 
Cash-out refinance: If you can refinance your current mortgage for one with a lower interest rate, you may be able to borrow slightly more — and use the difference to buy an RV.
Pay No Interest for a Limited Time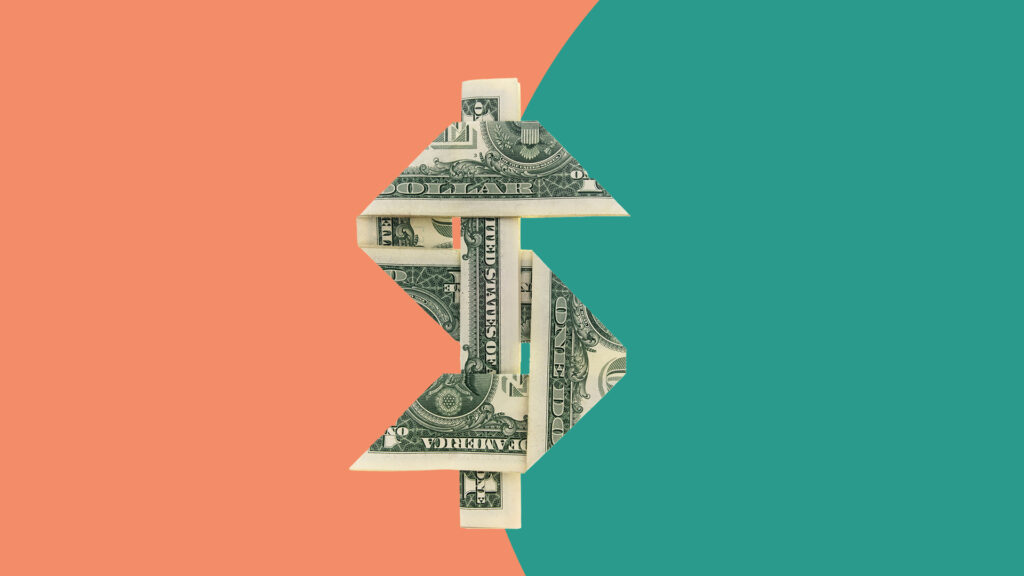 Frequently Asked Questions
Yes, getting an RV loan is possible even if you have bad credit, as long as you're a strong applicant in other areas. For example, you may be able to boost your approval odds if you apply with a more creditworthy co-signer.

Your RV loan interest may be tax-deductible under the home mortgage interest deduction if your RV has three main features: an area for sleeping, cooking and a bathroom. The IRS considers this type of rig a house, even if it's on wheels.

Generally, no. Lenders generally restrict mortgages to traditional homes that don't move and are affixed to a permanent foundation. Instead, most people finance their RVs with an RV loan, even if it'll be used as a permanent home.

If you have the funds, paying for something in cash — including RVs is always better. However, an RV loan is often a good alternative if you don't have enough saved to pay in cash.