Most products on this page are from partners who may compensate us. This may influence which products we write about and where and how they appear on the page. However, opinions expressed here are the author's alone, not those of any bank, credit card issuer, airline or hotel chain. This page may include information about American Express products currently unavailable on Slickdeals. American Express is not a partner of Slickdeals.
Capital One 360 Performance Savings Account
Capital One 360 Performance Savings is a quality, entry-level account. While it doesn't offer the highest APY on the market right now, it's pretty close, and markedly better than the national average savings rate. This account keeps things simple with no monthly maintenance fees or minimum deposit requirements to earn interest.
Savings Made Easy
High-yield savings accounts are excellent for storing an emergency fund or funding short-term savings goals. They also offer annual percentage yields (APYs) that far surpass the national average. The Capital One® 360 Performance Savings™ account delivers an impressive 3.75% APY with no monthly fees or minimums.
Keep reading to learn more about this powerful savings device, other Capital One savings products, and how the account stacks up against other high-yield savings accounts.
Pros
Competitive APY
No minimum deposit requirement to open or earn interest
FDIC-insured
Cons
No debit card included
Limited physical branches for in-person banking
Limited withdrawal options
Account Features
Capital One 360 Performance Savings is among the top high-yield savings accounts with its competitive APY, no monthly maintenance fees and no minimum deposit requirements. Here's a look at some of the account's best features.
Competitive Annual Percentage Yield 
Capital One 360 Performance Savings earns 3.75% APY on all account balances. Interest earned on the account is compounded and credited on a monthly basis. It's among the highest APYs on the market.
No Monthly Fees
Some banks and credit unions charge monthly fees to manage your bank account. Like many online banks that don't charge monthly fees on savings accounts, Capital One doesn't charge a monthly maintenance fee on 360 Performance Savings. There's also no minimum deposit requirement to open an account or earn interest.
FDIC-Insured 
Deposits with Capital One accounts are FDIC-insured up to $250,000 per depositor, per ownership type, in the event of a bank failure.
Highly-Rated Mobile App
Capital One
The Capital One mobile app is available for iOS and Android. The highly-rated app allows Capital One customers to manage their accounts, pay bills, deposit checks digitally, monitor their credit score, send money via Zelle® and access Eno®, Capital One's virtual banking assistant.
Funding Your Account
Capital One offers customers a few ways to fund their accounts, including:
Cash deposits
Check
Automated Clearing House (ACH) transfers
Domestic wire transfers or other payment network transfers
Transfers from an eligible Capital One deposit account
Accessing Your Funds
Capital One savings accounts do not come with a debit card. You can withdraw funds through electronic transfers through your online account, the Capital One mobile app or by calling the bank's customer service line. You can also make withdrawals in person at any Capital One branch.
Customer Service 
Capital One offers banking support options 24/7 when you need help with your savings account.
Phone support is available by calling 1-800-655-BANK (2265). Customers can access automated bank phone support 24 hours a day, seven days a week. Live phone support is available daily from 8 am to 11 pm (EST). You can also receive general support via Twitter at @AskCapitalOne.
Other Financial Products
Capital One offers a variety of other banking products, including options for kids and teens. If you prefer to do all your banking in one spot, here are some other Capital One products to consider.
Capital One 360 Certificates of Deposit
Open CD
at Capital One
Capital One offers some of the strongest interest rates currently available; with terms ranging from six months to five years, few other banks can compete with its CD rates. What's more, Captial One CDs are more accessible than many of its competitors' offerings. There's no minimum opening balance requirement for any of its CDs, and its early withdrawal penalties are relatively lenient, especially for longer term lengths.
Capital One 360 CDs® are great for short-term savings with funds you don't need to access soon. The bank offers nine CD terms ranging from six months to 60 months. Unlike CDs at some banks, no minimum balance is required to open a Capital One 360 CD.
| Term | APY |
| --- | --- |
| 6 Months | 3.30% |
| 9 Months | 3.30% |
| 12 Months | 4.15% |
| 18 Months | 4.25% |
| 24 Months | 4.30% |
| 30 Months | 4.30% |
| 36 Months | 4.30% |
| 48 Months | 4.20% |
| 60 Months | 4.10% |
Capital One CDs are FDIC-insured up to legal limits. Customers can receive interest payouts monthly, annually or at the end of the CD term.
Capital One 360 Checking 
Capital One offers an interest-bearing checking account called 360 Checking®. The account has no monthly fee or minimum deposit requirements, although the bank will close your account if you fail to make a deposit within 60 days of account opening. The account earns 0.10% APY on all balances.
360 Checking comes with a debit card and access to over 70,000 fee-free ATMs across the U.S. Checkbooks are available by request for an additional fee.
MONEY Teen Checking 
The online bank also offers a checking account geared towards teens called MONEY Teen Checking. The account has no monthly fees or balance requirements and comes with a debit card and fee-free ATM access. MONEY Teen Checking acts as a joint account between parents and teens, offering access to select features for teens and parental controls via the mobile app. MONEY Teen Checking accounts earn 0.10% APY on all balances.
Kids Savings Account 
Capital One's Kids Savings Accounts are a great introduction to banking and money management for children. The interest-bearing account earns a respectable 0.30% APY with no minimum balance requirements or monthly fees.
You can link your bank account to a Kids Savings Account for easy transfers. You can also set up automatic savings plans to make regular deposits for allowance and other needs.
How the Capital One 360 Performance Savings Account Stacks Up 
Choosing a bank can be challenging, especially with many offering high-yield savings accounts. Shop around to compare all of your options before deciding. Here are some other banks to consider.
CIT Bank Savings Connect Account

Open Account
Member FDIC.
Our Rating 4.5/5 How our ratings work Read the review
APY4.60%

Annual Percentage Yield is accurate as of May 9, 2023. Interest rates for the Savings Connect account are variable and subject to change at any time without notice.

Minimum
Deposit Required$100
Intro Bonus N/A
CIT Bank's Savings Connect account is one of our top picks for high-yield savings accounts. Featuring a competitive flat APY on all balances, it can go head-to-head with most of the top savings accounts available. What's more, you don't have to do anything special to earn this high interest rate; many similar accounts (including some offered by CIT) only offer their highest interest rates to customers who complete certain requirements.
CIT Bank is a division of First-Citizens Bank & Trust. The bank offers several savings and checking accounts and home loans.
Related Article
CIT Bank Savings Connect: 4.60% APY in June
SoFi Checking and Savings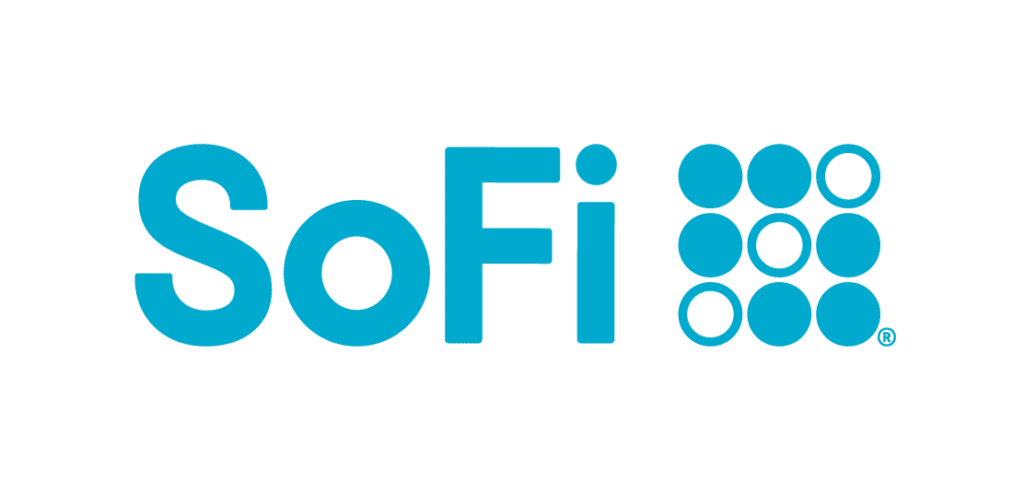 Open Account
at SoFi
Our Rating 5/5 How our ratings work Read the review
APY1.20% - 4.20%

Customers earn 4.20% APY on savings balances when they set up recurring monthly direct deposit of their paycheck or benefits provider via ACH deposit. Checking balances earn 1.20% APY.

Minimum
Deposit RequiredN/A
Intro Bonus $50-$250Expires December 31, 2023

New customers can earn a $250 bonus for opening a new SoFi Checking and Savings account and receiving a total of $5,000+ in qualifying direct deposits within the specified evaluation period; receive $1,000 - $4,999 in qualifying direct deposits to earn a $50 bonus.
SoFi Checking and Savings boasts an impressive 4.20% APY on savings balances for customers who set up direct deposit (with no minimum deposit requirement). This account also offers 1.20% APY on checking balances. There are no monthly maintenance fees, and new customers can even earn a generous signup bonus worth up to $250. If you don't care about physical bank locations, this is a great option.
SoFi offers a combined online checking and savings account. The nationally chartered bank is home to other financial products, including several lending options, investment accounts and credit cards.
Related Article
SoFi Checking and Savings Account Bonus: $250 Bonus With Up to 4.20% APY
Is the Capital One 360 Savings Right for You? 
Capital One 360 Performance Savings sits among the top high-yield savings accounts because of its impressive interest rates. ther accounts offer higher APYs, though, so shop around to find the best account to maximize your savings efforts.
With no fees or minimum deposit requirements, it's a great savings option for nearly everyone. Plus, you get access to one of the top-rated mobile apps and its modern banking features.
The bank offers 24/7 banking support, although live support is only available during specific hours.
If you prefer to bank in person, the primarily online bank operates a limited network of bank branches and Capital One Cafes. Individuals residing near a Capital One location can take advantage of in-person banking or digital account access.
Capital One offers other banking products for those who prefer to maintain all of their accounts through the same bank.
Bottom Line 
Compare the rates, fees, features and customer service options to find the best choice for your banking. Capital One 360 Performance Savings offers high-yield APY, but it's important to consider all your options before sticking with one bank.
Ready to save more?