Most products on this page are from partners who may compensate us. This may influence which products we write about and where and how they appear on the page. However, opinions expressed here are the author's alone, not those of any bank, credit card issuer, airline or hotel chain. This page may include information about American Express products currently unavailable on Slickdeals. American Express is not a partner of Slickdeals.
Note: Some offers listed may be expired.
One thing you can do with rewards from flexible point programs such as American Express Membership Rewards and Chase Ultimate Rewards is to use them to purchase items on Amazon.
However, redeeming points this way offers a poor value most of the time. That is why at various times of the year, Amazon offers a promotion to targeted cardholders of several credit card rewards programs — allowing them to use points at a worthwhile discount.
The best part of this promo? Cardholders can use as little as 1 point to score an impressive discount — sometimes up to 50% off Amazon purchases. We often see targeted promotional offers on using points to save on Amazon purchases for cardholders of the following issuers: American Express, Chase, Citi, from our partner Citi, and Discover.
Here's what you need to know about using points (remember: just 1) on Amazon and how to maximize this targeted promotion by the bank.
See Which Credit Cards Offer Bonuses
Using 1 Chase Ultimate Rewards Point For Up To 50% Off On Amazon
Chase Ultimate Rewards points are some of the most valuable travel rewards on the market. While you can use these points to buy things from Amazon at a rate of 0.8 cents per point, you're better off using them for the purchase of flights, hotels, cruises, and other travel redemptions. Still, for those looking to take advantage of a discount on Amazon purchases, Amazon offers targeted Chase Ultimate Rewards cardholders an opportunity to save up to 50% on Amazon purchases — by only using 1 point.
To qualify, you must have an Ultimate Rewards-earning credit card from Chase, like the Chase Sapphire Preferred® Card or Chase Sapphire Reserve®.
Once your Amazon account has been targeted for this offer with Chase Ultimate Rewards points, follow the next steps:
Make sure you have a linked Chase Ultimate Rewards account to your Amazon account. If you don't yet, link your Chase and Amazon accounts.
Once accounts are linked, visit the promotion page and see if you're targeted for the offer. You will see a yellow "Activate now" button if you are eligible.
You'll then add eligible products sold and shipped by Amazon.com to your shopping cart
When ready for checkout, go to the checkout page & select your Chase Card as your payment method.
When prompted to enter how many points you would like to use, enter $0.01 to use only 1 point. You will still earn the full targeted discount up to a maximum amount.
The up to 50% discount will be applied to qualifying items at checkout.
You'll need to use a Chase credit card to pay for the rest of your purchase. Keep in mind that these are targeted offers and the discount amount may differ.
Related Article
American Express Membership Rewards Points vs. Chase Ultimate Rewards Points: Which is Better?
Use Citi ThankYou Points For Savings On Amazon
You may use ThankYou® points earned from a Citi credit card to purchase qualifying products at Amazon.com. By using Citi ThankYou Points on Amazon purchases, you are earning a redemption value of 0.8 cents per point, which may not be the greatest deal available. There are plenty of other ways to redeem Citi ThankYou Points for maximum value.
However, on occasion, Amazon offers targeted discounts to Citi cardholders, including using only 1 Citi ThankYou Point to save with an up to 20% off discount on Amazon purchases or $10 off eligible purchases of $10.01 or more when adding your eligible Citi card to Amazon with the promo code: 22CITI10.
See the instructions below to check if you're eligible for the latest offer.
Click on this promotional offer webpage link.
Link your Citi card to Amazon here.
Select the eligible product(s) that total $10.01 or more, sold and shipped by Amazon.com. Then enter your promotional code at checkout: 22CITI10
Check out with your newly added Citi card as a payment method.
$10 off will reflect on the final order page if the item(s) are eligible for the promotion.
The one-time offer applies only to the purchase of at least $10.01 of eligible products using an eligible Citi card added to your Amazon wallet and requires entry and application of the promotion code at checkout.
Make the Most of Citi ThankYou Points
Citi Premier® Card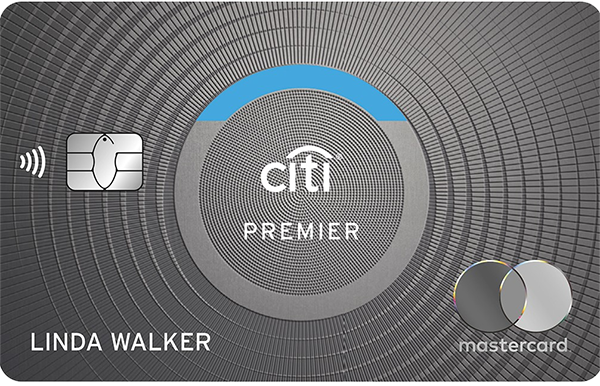 Use 1 Amex Membership Rewards Point For Up To 50% Off On Amazon
Amazon offers American Express Membership Rewards cardholders the option of redeeming points to cover the cost of purchases on Amazon. However, using Amex Membership Rewards points this way means you're losing value from your points, as the redemption rate is a subpar 0.7 cents per point.
Instead, if you're targeted for this Amazon promotion, you can use 1 Membership Rewards point and get between 10%-50% off your Amazon purchase.
To determine whether you are targeted for this offer, you can click here. To be able to use your Amex points for purchases, you must also link your Amex account to your Amazon account.
Once you've been targeted, follow the next steps:
Add eligible products sold & shipped by Amazon.com to your shopping cart (promotion can be redeemed in one or more transactions for a total discount of up to the max amount you are targeted for).
Proceed to checkout and select your American Express Rewards Card as your payment method.
You will then be asked to input how many points you would like to use. It's important to type in "0.01" in order to use only 1 point.
You then should see a discount of 10%-50% (depending on your targeted offer) on eligible purchased items at the checkout screen.
While targeted offers vary, Amex Membership Rewards cardholders have routinely received offers of 20%, 30%, 40%, and 50% off their order with a maximum discount applied by using just 1 Amex Membership Rewards point.
This promotional offer is only accessible to Amazon.com customers with an eligible Membership Rewards points card issued in the United States and on eligible Amazon purchases.
Use Discover Cash Back To Save On Amazon Purchases
You could be in luck if you purchase on Amazon and have a Discover credit card. Discover cardholders are frequently targeted for promotional offers to save on Amazon purchases. Some deals we've seen in the past include a 40% off discount on Amazon purchases by using $0.01 of Discover Cash Back, which equates to a maximum savings of $40, depending on the promotion for which you are selected. Other cardholders get discounts of up to $30, such as 30% off, $10 off purchases over $50, or $30 off orders over $150, and more.
Currently, the massive online retailer is offering select Discover cardholders 30% off eligible purchases (max discount of $15) on Amazon when you follow the instructions below.
Click to activate the promotion on the offer page if eligible.
If you have not already done so, click here to link your Discover Cashback Bonus account to your Amazon account.
Add eligible products sold and shipped by Amazon.com to your shopping cart.
Proceed to checkout and select your Discover card as your payment method.
Select the amount of Discover Cashback Bonus you would like to use for the purchase (must use at least $0.01 of your cashback bonus balance).
The 30% discount (max discount of $15) will be applied to qualifying items at checkout.
To take advantage of any of these promotions, you must use Discover Cashback to cover at least a part of your Amazon purchase, but remember, you only need to use $0.01 to get the whole discount amount.
Related Article
10 Ways to Redeem 60,000 Chase Ultimate Rewards Points for Travel
Which Amazon Items Are Eligible For The Discount?
For all the aforementioned deals, only products shipped and sold by Amazon.com qualify for the promotional discount. Products sold by third-party sellers or other Amazon entities will not qualify for this offer, even if "fulfilled by Amazon.com" or "Prime Eligible."
However, while gift cards from Amazon don't qualify for this discount, gift cards from other companies do. You can save by purchasing gift cards from companies like Airbnb, Southwest Airlines, Starbucks, Whole Foods, Uber Eats and many more.
What If You Aren't Targeted For These Discounts?
If you don't qualify for any of these promotions, keep checking back often as these offers show up numerous times a year. Sometimes customers who weren't eligible before, become eligible. Some cardholders have even found luck by deleting the card(s) linked to their Amazon wallet and then re-adding the card(s), prompting them to receive a targeted discount offer.
Since Amazon generously offers credit card customers of various banks promotional savings discounts by using 1 point or $0.01, there's a good chance if you have cards from some banks, you will be targeted eventually.
Bottom Line
Normally, redeeming your hard-earned points or cash back for Amazon purchases is not a great way to spend the rewards earned from your credit cards. However, using only 1 point or 1 cent to unlock up to 50% off savings on Amazon purchases is a surefire, high-value redemption. If you're eligible, this promotion is a great way to save money. And even if you aren't targeted for any promotional discounts just yet, you can still maximize your Amazon purchases by using the right credit card.
Related Article
10 Ways to Redeem 60,000 Citi ThankYou Points for Travel