Most products on this page are from partners who may compensate us. This may influence which products we write about and where and how they appear on the page. However, opinions expressed here are the author's alone, not those of any bank, credit card issuer, airline or hotel chain. This page may include information about American Express products currently unavailable on Slickdeals. American Express is not a partner of Slickdeals.
You just received your bank statement, and you notice a charge you don't recognize. What do you do? Unfortunately, whether it's an accidental charge, something you ordered online but never received or an obvious fraudulent charge, you shouldn't have to pay for it.
Debit cards do carry fraud protections, but the protection isn't as far-reaching as credit cards and will require a little more work to get your money back. On the other hand, credit cards typically offer zero liability for fraudulent charges. Also, getting fraudulent credit card charges reimbursed tends to be easier than with debit cards.
Recommended Credit Cards
Credit Card
Name
Rewards Rate
Annual Fee
Sign-Up Bonus
Apply

Chase Sapphire Preferred®

1x- 5x points ⓘ ⓘ
Earn 5x points per dollar on travel booked through Chase Ultimate Rewards, 3x on dining, and 3x on select streaming services and online grocery purchases (excluding Target, Walmart and wholesale clubs). Earn 2x on other travel spending and 1x everywhere else.

$95

60,000 bonus points ⓘ ⓘ
Earn 60,000 bonus points after you spend $4,000 on purchases in the first 3 months from account opening.

Apply

Wells Fargo Active Cash® Card
Rates & Fees

2% cash back ⓘ ⓘ
Earn unlimited 2% cash rewards on purchases.

$0

$200 ⓘ ⓘ
Earn a $200 cash rewards bonus after spending $500 in purchases in the first 3 months.

Apply

Citi Custom Cash® Card
Rates & Fees

1%-5% cash back ⓘ ⓘ
Earn 5% cash back on purchases in your top eligible spend category each billing cycle, up to the first $500 spent, 1% cash back thereafter. Also, earn unlimited 1% cash back on all other purchases.

$0

$200 ⓘ ⓘ
Earn $200 in cash back after you spend $1500 on purchases in the first 6 months of account opening. This bonus offer will be fulfilled as 20,000 ThankYou® points, which can be redeemed for $200 cash back.

Apply

Citi® Double Cash Card
Rates & Fees

2% cash back ⓘ ⓘ
Earn 2% on every purchase with unlimited 1% cash back when you buy, plus an additional 1% as you pay for those purchases.

$0

N/A

Apply
Can You Dispute a Debit Card Charge?
In most cases, yes, you can dispute a debit card charge by requesting a "chargeback" through the bank. The bank will investigate the transaction and if they find the transaction to be incorrect or due to fraud, they will issue a refund to your card. However, there's no guarantee your bank will overturn the transaction, as they can side with the merchant and keep the original charge on your card.
Here's a look at how to dispute a charge on a debit card and what you can do if your dispute is denied.
What Is a Debit Card Chargeback?
If you file a dispute over a fraudulent charge on your debit card and are successful, the bank or credit union will issue a returned charge known as a chargeback. A chargeback is essentially a refund since the bank is returning funds incorrectly withdrawn from your bank account.
You can dispute charges for a variety of reasons:
You were charged by mistake.
You were charged the wrong amount.
You were charged more than once for the same transaction.
You were charged for an item you didn't receive.
Your debit card information was compromised and used by someone else.
You didn't authorize the transaction.
You returned the item but didn't receive a credit.
Unless you monitor your bank account transactions regularly, you may not notice a fraudulent charge until well after the transaction occurs. If you've been the victim of a fraudulent charge, follow along for guidance on what you can do.
Difference Between a Chargeback vs. Voided Charge
Chargebacks are different than voided charges. Chargebacks are essentially refunds to transactions that have been processed entirely, while voided charges are transactions that are canceled before they were completely processed with the account.
How To Dispute a Charge on Your Debit Card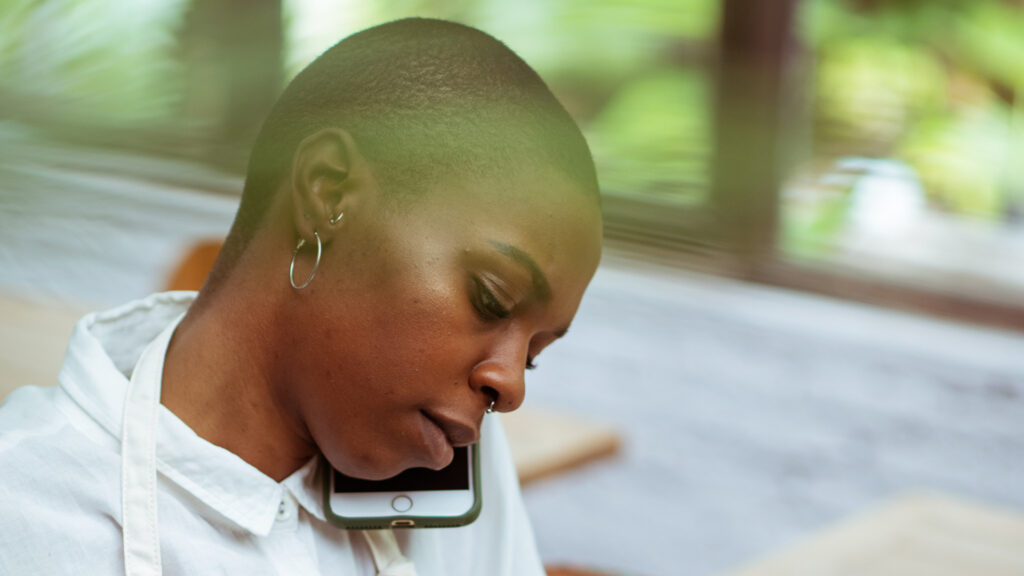 Disputing a fraudulent transaction on your debit card isn't difficult, but there are some guidelines you need to follow. The process may differ depending on your bank or financial institution, but here is some general guidance on where to start.
1. Contact Your Bank
Notify your bank immediately once you discover an incorrect or unauthorized charge on your debit card. Many banks require you to call their customer service department, while some banks allow you to file a dispute online or through their mobile app.
Check with your bank to see what the specific protocol is for reporting fraudulent charges. You can start by calling the number on the back of your debit card, or looking online for the fraud department of your bank.
2. Submit a Dispute Letter to Your Bank
Protect yourself further by submitting a written dispute letter to your bank after initial contact.
Make sure your letter includes the following information:
Your full name
Your bank account number
The disputed charge date
The disputed amount
Written explanation of why the charge is incorrect
Copies of any proof to support your dispute claim
Send the letter via certified mail and request a return receipt, so you have proof the letter was received by your financial institution.
Here is a sample dispute letter template consumers can use to create a dispute letter to their bank.
3. Contact the Merchant
If the disputed transaction resulted from a mistake, you might have luck fighting the claim directly through the merchant. Contact them to see if there's anything they can do to fix the situation. You should still contact your debit card issuer first to start the dispute process. Make a note of who you spoke with when reaching out to the merchant. Keep detailed notes of all communications.
What Happens to the Charge While the Bank Is Investigating
Banks have 10 business days (or 20 days for accounts opened in the last 30 days) to investigate a fraudulent transaction claim once reported as part of the Electronic Fund Transfer Act. However, banks may take up to 45 days to complete their investigation.
If their investigation goes longer than 10 days, you should receive a provisional credit to your account immediately after the ten days or shortly after that. Consumers have full access to these funds during this time. In some cases, your bank can take longer than 45 days to process a dispute. If your dispute is unsuccessful, the temporary credit will be reversed.
What Should I Do if the Bank Denies My Dispute?
If your debit card dispute is denied, you can appeal the dispute with your bank. You have ten days from notice to appeal your dispute.
If that is unsuccessful, you could also report the incident to the FTC or Consumer Finance Protection Bureau. Unfortunately, there's no guarantee that any of these measures will lead to a change in your dispute results.
How Long Do I Have To Dispute a Debit Card Charge?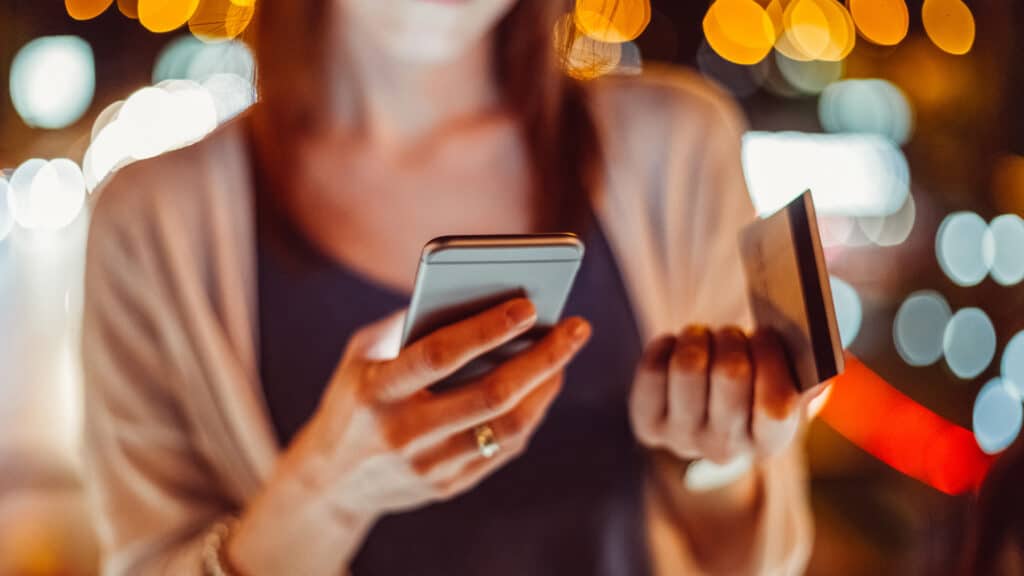 You have up to 60 days to dispute a fraudulent transaction on your debit card before the liability rests solely on you. The time frame guidelines may depend on whether your debit card was lost or stolen or if it's still in your possession.
Lost or Stolen Card
Your liability as a consumer depends on the timing.
If you notify your bank:
Before unauthorized charges are made, you are not liable for any losses.
Within two business days of first discovering your card is lost or stolen—your liability is limited to up to $50.
More than the two business days after discovery, but less than 60 days after receiving your bank statement, your liability is up to $50 in charges made in the first two business days and any other unauthorized charges made before you report the loss, up to $500 max.
More than 60 days after receiving your bank statement, you are responsible for any unauthorized charges made after those 60 days. You still follow the preceding guidelines for charges made before those 60 days.
Card Is in Your Possession
You aren't liable for any unauthorized debit card charges if you report the fraud within 60 days of receiving your bank statement.
You are liable for any fraudulent charges that occur after 60 days of receiving your bank statement if you wait to report the fraud until after that point.
Tips on Avoiding Fraudulent Charge And Account Errors
Hopefully, you never need to dispute a debit card charge. Here are steps you can take to reduce your risk and avoid fraudulent charges or errors.
1. Monitor Your Bank Account Regularly
Stay on top of your account to spot any errors or fraudulent charges as soon as possible. Go over your bank statement each month to verify each transaction.
Consider banking or budgeting apps to help you to track account transactions automatically. There are numerous personal finance apps that can help you keep track of spending and view transactions from all your accounts.
2. Set Up Account Alerts
Many banks offer mobile alerts and notifications if they spot suspicious activity on your debit card. You may be required to opt in to access these services.
3. Keep Your Card in a Safe Place
Do your best to protect your debit card when not in use. Put it in your wallet, purse or another carrying device for safekeeping. Don't leave it lying out anywhere. It's amazing how quickly someone can take your card or swipe your information while you're not looking.
4. Protect Your Card When Using It
It's equally important to protect your card when you're using it. Scammers often use cameras or skimmers at ATMs to record debit card information and PIN numbers. Don't use an ATM or point of sale device if there are signs of tampering.
5. Consider Credit Cards
Credit cards offer more protection than debit cards. Think about using credit cards more, especially for online purchases or larger transactions, to avoid some of the risks associated with debit card fraud. Credit cards also provide a lot more value, as you can earn rewards from cash-back cards and even earn a nice sign-up bonus when you open a new card.
6. Change Your Account Passwords Frequently
People tend to use easy-to-remember passwords for online accounts, including bank accounts. While doing so makes it easy to recall your password, it also makes it easier to steal your login information. Opt for more complex passwords and change them frequently to make it more challenging to steal.
With the rise in fraud nowadays, it's more important than ever to safeguard your financial information and opt for payment options with additional fraud protection.