Most products on this page are from partners who may compensate us. This may influence which products we write about and where and how they appear on the page. However, opinions expressed here are the author's alone, not those of any bank, credit card issuer, airline or hotel chain. This page may include information about American Express products currently unavailable on Slickdeals. American Express is not a partner of Slickdeals.
If you've ever gone out to dinner with friends, you're probably familiar with this scene: When the bill comes, everyone pulls out their wallets and throws down the same blue metal card.
The Chase Sapphire PreferredⓇ card has become the go-to travel rewards card for many and it's easy to understand why. As a stepping stone into the travel rewards world, the card offers many perks that appeal to those who want to earn points for travel: A substantial welcome bonus, generous spending category bonuses, and travel perks galore.
While seemingly everyone carries a Sapphire Preferred in their wallets, Chase has standards around who qualifies for a card. If you have your eye on this card, you might be wondering what credit score you need for approval. We have the answer to that and the details you need to know about the Chase Sapphire Preferred.
Chase Sapphire Preferred®
Our Rating 5/5 How our ratings work Read the review
APR21.49% - 28.49% (Variable)
Annual Fee$95
60,000 60,000Chase Ultimate Rewards Points

Earn 60,000 bonus points after you spend $4,000 on purchases in the first 3 months from account opening. Dollar Equivalent: $1,380 (60,000 Chase Ultimate Rewards Points * 0.023 base)
The Chase Sapphire Preferred Card is one of the gold standards for earning travel rewards. It has a generous sign-up bonus and you can earn points on travel and dining expenses. The card does have an annual fee, but you can continue earning points through bonus categories and an anniversary points boost.
Overview
The Chase Sapphire Preferred is pretty flexible as it lets you transfer rewards points into miles or points several airlines and hotel programs. You can take advantage of strong transfer partners such as United, Southwest, Singapore Airlines, Virgin Atlantic and Hyatt. Similarly, you can book any reservation you want through the Chase Ultimate Rewards travel portal. Although the card might not be ideal for the most frequent travelers, it has a built-in upgrade path, so when it's time to level up your travel rewards game, you won't have to start from scratch.
Pros
Points are easily transferable to airlines and hotel partners
Accelerated earnings on dining, travel & household purchases
Excellent travel and purchase protections
No foreign transaction fees
Cons
Not ideal for the highest spenders
$95 annual fee
The Chase Sapphire Preferred® Card is one of the gold standards for earning travel rewards. This travel credit card helps users earn points quickly with accelerated rewards in everyday spending categories like travel and dining.
Cardholders enjoy perks like a $50 annual hotel credit, 10% anniversary point boost and access to the Ultimate Rewards Travel portal.
New cardmembers can earn 60,000 bonus points after using their credit card to spend $4,000 within three months of account opening. This bonus is worth $750 in travel reservations booked through Chase Ultimate Rewards, but potentially more when transferred to airline and hotel partners. Read our full review of the Chase Sapphire Preferred Card.
The card also provides insurance for your purchases and travel bookings in case of a loss. If you can't travel due to illness or you lose an item you purchased with the card, Chase will reimburse you up to the full value. Not having to pay extra for benefits like these is a huge plus.
What Score Do You Need For a Chase Sapphire Preferred?
Chase doesn't publicly disclose credit score requirements for the Sapphire Preferred. However, reports indicate you need "good" credit, which is a minimum 700 score. Chase primarily pulls credit from Experian, though depending on your state they might pull from other bureaus.
It's worth noting that Chase considers a variety of other factors when evaluating your application. Your relationship with Chase and the number of credit cards you've opened can impact whether you get approved.
Rules That Impact Approval For a Sapphire Preferred Card
Chase has several credit card application rules that may affect approval for a Sapphire Preferred card. The most well-known is the Chase 5/24 rule. If you've opened five or more accounts at any bank in the last 24 months, Chase won't approve you for a new card.
Chase also limits the number of times you can receive the welcome bonus on a specific card. If you've had a Sapphire Preferred or Chase Sapphire Reserve® in the past 48 months, you won't be eligible for another one. So if you've had the card in the past, you'll want to wait 48 months between applications. You can find your open date on your credit report, which you can get free through TransUnion.
What To Do If Your Application Is Rejected
If you're not approved for a Sapphire Preferred, you'll get a letter citing the reason. Depending on what it is, you can try to appeal the decision. You can appeal a rejection within 30 days of submitting your application. It's certainly worth exploring since you don't want to let a credit inquiry go to waste. Here's a look at common reasons you might be rejected for a Sapphire Preferred and what you can do about it:
You Don't Qualify Based on Limited Credit History
If you don't qualify for a Sapphire Preferred based on limited credit history, you can try asking for a card with a lower credit score requirement. Chase might approve you for a Chase Freedom UnlimitedⓇ or Chase Freedom Flex℠, without an additional credit pull. Students might fare better opting for a Chase Freedom® Student credit card.
Chase Freedom Unlimited®
Apply Now
Secure application on issuer's website
Our Rating 4.5/5 How our ratings work Read the review
APR20.49% - 29.24% (Variable)
Annual Fee$0
1.5% 1.5%Extra Cash Back

Earn 1.5% bonus cash back (up to $20,000 in purchases) during your first year. Worth up to $300 in cash back.
We like that the card offers a high flat rewards rate but also provides accelerated rewards on some common everyday spending categories. You'll also get access to the Chase Ultimate Rewards Travel portal, which allows you to use your cash-back earnings for travel rewards, gift cards and more. If you make this your primary card for most purchases you can quickly rack up a lot of rewards.
Overview
The Chase Freedom Unlimited card is unique for a couple of reasons. First, it comes with purchase protection and extended warranty protection you don't see with some other cash-back cards. Second, you earn cash back in the form of points (Chase Ultimate Rewards) and when paired with another annual-fee earning Chase product, you can get even more value if you love to travel by transferring to partners.
That's because while the Freedom cards are marketed as cash-back credit cards, they actually offer points. You can use those points to book travel through Chase at a rate of 1 cent per point. But if you have the Chase Sapphire Preferred® or Chase Sapphire Reserve®, you'll get 25% and 50% more value on those travel redemptions, respectively. (Plus, the ability to transfer your points, too.)
Pros
No category bonuses to remember; earn at least 1.5% back on everything
No annual fee
Generous travel and purchase protection benefits
Cons
Can't transfer Chase points unless paired with another annual-fee Chase product
These cards earn cash back instead of points, but they come with decent welcome bonuses and present an excellent way to establish a relationship with Chase. After a year of steady card use and on-time payments, you might qualify for the Sapphire Preferred, assuming you're still under 5/24.
You Don't Qualify Based on Credit Limit
Chase has a base limit of $5,000 for the Sapphire Preferred. If Chase is unwilling to issue you a card with a limit of at least $5,000 you probably won't get approved.
Similarly, Chase might reject you because you've reached the maximum amount of credit Chase is willing to extend across multiple cards. If that's the case, you can ask them to move credit from an existing card over to the new account. If that doesn't work, ask if they'll approve you for a downgraded version of the card you applied for (see above).
Negative Reports In Your Credit History
If you are rejected for erroneous adverse reports on your credit history, you can try having them removed and ask Chase to reconsider. Sometimes negative marks appear on your credit in error or because of negligence. It happens – if you forgot to pay a small credit card balance for several months or a missed car payment makes it into your credit report, all is not lost.
Simply reach out to the merchant and ask them to retract the negative inquiry in exchange for a payment. Merchants realize that errors happen and will cooperate if it means they get paid quickly.
If you're disputing a negative item that you're not responsible for, write a letter to the credit bureau to get it removed. Be sure to gather any supporting documentation to increase your chances of approval.
Other
Sometimes Chase might give a vague reason why your application has been rejected. These rejections might just come down to a lack of relationship with Chase. You can improve your chances of future approvals by opening a Chase checking account and keeping some money in it.
By establishing a banking relationship, Chase will be more willing to extend credit to you. In fact, you might get targeted offers in the mail for card offers that are higher than publicly available ones.
Get a Similar Card From Another Bank
You can apply for a similar card with another bank if all else fails. The Citi Premier® Card, from our partner Citi, has some of the same features as the Sapphire Preferred.
Citi Premier® Card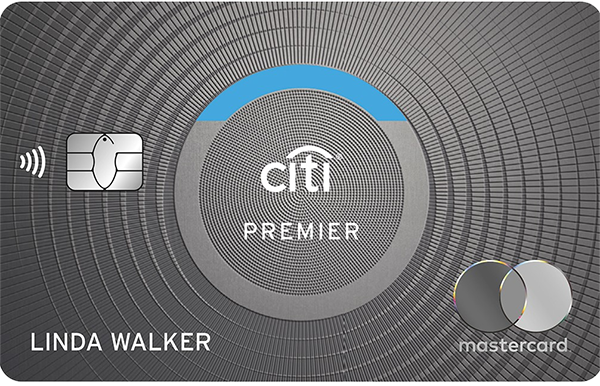 Apply Now
Secure application on issuer's website
Rates & Fees
Our Rating 4.5/5 How our ratings work Read the review
APR21.24% - 29.24% (Variable)
Annual Fee$95
60,000 60,000Citi ThankYou Points

Earn 60,000 bonus ThankYou Points after making $4,000 worth of purchases during the first three months of account opening. Dollar Equivalent: $1,080 (60,000 Citi ThankYou Points * 0.018 base)
The Citi Premier® Card, from our partner Citi, is worth considering if you're looking for accelerated travel rewards but don't want to pay a huge annual fee. It's easy to quickly rack up lots of points on this card. While you can redeem ThankYou points for gift cards, you'll get more value when you redeem points for flights and hotels, and potentially even better value when you transfer points to travel partners.
Overview
This credit card offers its members a range of incentives, such as bonus points, gift cards and 1:1 point transfers with airline partners. One of the more unique features of the Citi Premier® Card from our partner Citi is that it offers 3x ThankPoints for every dollar spent at supermarkets, gas stations, restaurants and travel purchases. Plus, new cardholders can earn 60,000 ThankYou Points after spending $4,000 during the first three months of account opening.
Perks
Earn 3x ThankYou Points per dollar spent on travel, grocery stores, restaurants and gas stations
Annual $100 hotel savings benefit. Just book a hotel stay of $500 or more through thankyou.com or 1-800-THANKYOU to earn the discount.
No foreign transaction fees
Easily transfer your points to Citi's airline partners
Pros
High reward rate on common categories of consumer spending
Points are easily transferable to airlines and hotel partners
No foreign transaction fees
Points never expire
Cons
$95 annual fee
No standout rewards category
Citi's ThankYouⓇ program has many of the same transfer partners as Chase Ultimate Rewards, including Flying Blue, Emirates Skywards, JetBlue TrueBlue, Singapore Krisflyer, and Virgin Atlantic Flying Club.
Is It Worth It?
If you meet the credit score criteria for the Sapphire Preferred, this is one of the best cards you can get for $95 per year. Whether you want a card for long-term use or just the welcome bonus, getting a Sapphire Preferred is worth it. The card's benefits are competitive and its rewards program is straightforward enough for a novice to understand.
If you don't have an immediate use for it, consider holding out for a higher bonus. In the past, we've seen offers of 80,000 points and more. With Chase restricting the number of times you can qualify within 48 months, you should decide whether waiting for a higher offer is worth it (and how long you should hold out for one).
Having this card can ultimately benefit your credit score if you use it in moderation and pay it off every month. Banks like to see a utilization rate under 30%. On a $5,000 credit limit, that's $1,500 in spending. This signals to banks that you're a low credit risk and unlikely to default on your payments. If you practice good credit habits, you'll be more likely to get approved for other cards in the future.