Most products on this page are from partners who may compensate us. This may influence which products we write about and where and how they appear on the page. However, opinions expressed here are the author's alone, not those of any bank, credit card issuer, airline or hotel chain. This page may include information about American Express products currently unavailable on Slickdeals. American Express is not a partner of Slickdeals.
A Certificate of Deposit (CD) is a unique savings account where you can earn favorable interest rates in exchange for agreeing to deposit your money away for a specific period. If you're looking for better rates while still enjoying the protection of FDIC insurance, a CD could make sense for your savings needs.
CDs are best when you believe interest rates will remain steady or go down in value, as rates are locked in for the duration of the certificate's term. However, if interest rates rise, you're locked in with an older, lower rate. In an environment where you believe interest rates may rise, you may want to stick with a shorter-term or high-yield savings account instead of a CD that won't mature for years.
One-year CD accounts offer a chance to capture that higher interest rate without locking your funds away for more than 12 months. Here's a look at several top CD account providers to consider and why they could be a great fit for your money.
Best Banks for 1-Year CD Accounts
Because one-year CD account interest rates can change without warning, we're focusing on the best banks and credit unions for one-year CDs overall. While annual percentage yield (APY) is important, we're also focused on typical interest rates, minimum balance requirements, early withdrawal penalties, and any other fees.
All accounts featured are insured by the Federal Deposit Insurance Corporation (FDIC) or National Credit Union Association (NCUA) up to allowed limits. That's currently $250,000 per depositor per account per institution, meaning you can get up to $500,000 in coverage for joint accounts.
Ally® Bank - 4.15% APY
12-Month CD Rate: 4.15% APY
Minimum Deposit: None
Early Withdrawal Penalty: 60 Days of Interest
The CD account from Ally Bank comes from the provider of one of the best online checking accounts around. As of this writing, the one-year CD pays an impressive 4.15% with no minimums or recurring account fees. Early withdrawal penalties for one-year CDs are 60 days.
As with other Ally Bank accounts, it's easy to manage your money online. The same login also works with Ally's highly rated investment products. You can manage your CD and transfer money between CDs and other accounts online or in the Ally app with a few taps or clicks.
One unique feature is a 0.05% loyalty bonus when you renew a CD at the end of its term. This can add up to a nice little boost depending on your balance.
Capital One® Bank - 5.00% APY
12-Month CD Rate: 5.00% APY
Minimum Deposit: No Minimum
Early Withdrawal Penalty: 3 Months of Interest
Capital One Bank is a popular online bank known for low fees and favorable annual percentage yields. The Capital One CD account has very few fees and competitive interest rates. As of this writing, the 12-month CD comes with a 5.00% APY interest rate. There's a three-month penalty if you break the CD and withdraw early.
If you already bank with Capital One, you can quickly create new CD accounts and transfer funds between accounts. The website and mobile app are easy to use and understand. Capital One checking and savings accounts often earn high ratings from customers and professional reviewers. Adding CDs to that list is a natural extension of the excellent accounts it offers for more regular use.
Capital One also offers a suite of credit cards, business banking products, and other services that could make it your one-stop shop for your money, one-year CD accounts included.
Related Article
Capital One 360 CD Rates: How Do They Compare?
Connexus® Credit Union - 4.51% APY
12-Month CD Rate: 4.51% APY
Minimum Deposit: $5,000
Early Withdrawal Penalty: 90 Days of Interest
Connexus Credit Union is a not-for-profit organization, like other credit unions. That means serving customers is a big goal and earning a profit isn't. That enables it to pay the best current one-year CD rate in the nation with a 4.51% APY rate. The downside is a hefty $5,000 minimum deposit requirement. But if you have that much cash, it's not a bad idea to move it to get the best possible interest rates.
To sign up for a Connexus Credit Union CD account, you'll need to become a Connexus Credit Union member. Membership is free for residents of many areas in Illinois, Minnesota, Ohio, and Wisconsin or employees at a big list of employers. If you don't meet those requirements, you can make a $5 donation to the Connexus Association instead. With that donation, any U.S. citizen or legal permanent resident can join.
This account pays several times the national average rate and is the highest we could find for this type of account.
Discover® Bank - 5.20% APY
12-Month CD Rate: 5.20% APY
Minimum Deposit: $2,500
Early Withdrawal Penalty: 6 Months of Interest
Discover is best for those looking for a bank with no account fees. Discover charges virtually no fees for any type of account needed for regular use. That includes the CD accounts, which also feature competitive interest rates. As of this writing, Discover's one-year CD pays 5.20% APY.
Like others on this list, Discover CDs are an excellent complement to the checking and savings offerings, which also have extremely low and competitive fees. The only big downside is a $2,500 minimum to open a new CD account.
Once open, the account is easily managed online or through mobile banking. As a fully featured financial company, Discover is best known for its credit cards. However, the CD accounts are worth checking out too.
Related Article
Discover Bank CD Rates 2023: Earn Up to 5.30% APY
Marcus by Goldman Sachs® - 5.30% APY
12-Month CD Rate: 5.30% APY
Minimum Deposit: $500
Early Withdrawal Penalty: 90 Days of Interest
The one-year CD from Marcus by Goldman Sachs gets you as close to Wall Street as possible without investing in the stock market. The account can be opened online in just a few minutes, then earns an impressive 5.30%. The Marcus brand is a bank, so accounts are FDIC insured.
Marcus offers both standard CDs and no-penalty CDs. The standard CD account requires the typical 90 days interest penalty if you withdraw before the one-year period is up. Marcus also offers a no-penalty CD where you can withdraw early without paying, but interest rates are lower.
The new Rate Bump CD allows you to change your rate to a current rate offered by Goldman for the remainder of your term. This gives you the ability to increase your rate without breaking the CD. It's only allowed once per CD term, so it should be used wisely in a rising-rate environment.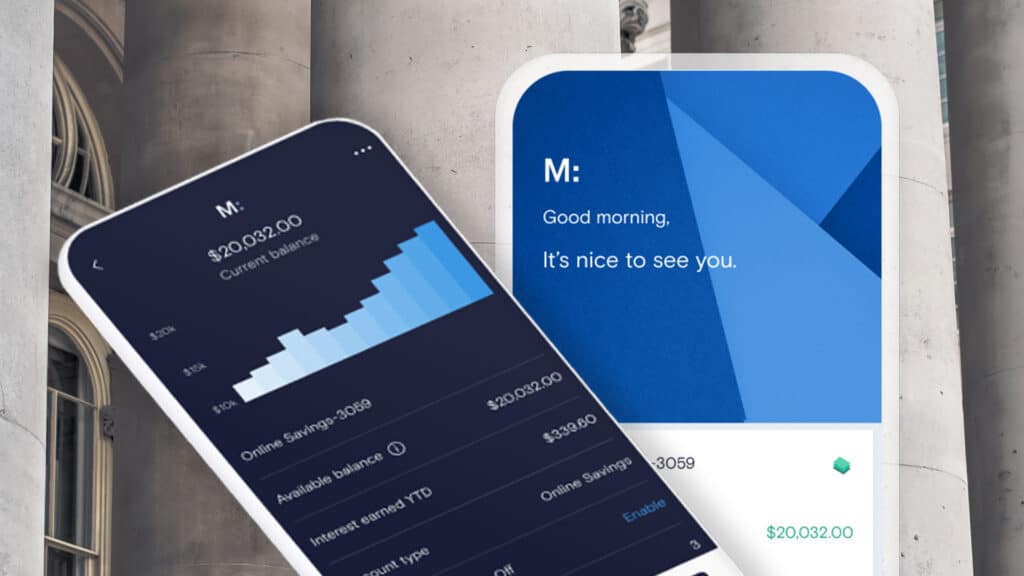 Related Article
Marcus by Goldman Sachs CD Rates: Earn Up to 5.30% APY on Deposits
PenFed® Credit Union - 4.20% APY
12-Month CD Rate: 4.20% APY
Minimum Deposit: $1,000
Early Withdrawal Penalty: Effectively all Interest
PenFed is a credit union focused on military families and government workers in the Washington, D.C. area. But it's also an online credit union that's open to users anywhere regardless of location and affiliation. PenFed's Money Market CD currently pays 4.20% with a $1,000 minimum to open.
PenFed is a non-profit credit union with excellent checking, savings, mortgage, and credit card products. There is no military or government affiliation requirement to join, you just need to put down a small deposit in a savings account to open a new CD. Any U.S. citizen or permanent legal resident with a Social Security number can join PenFed.
Rates are not at the very top of the list, but great service, innovative products, and generally competitive rates for all types of accounts make it a good choice. PenFed is also very familiar with the needs of military families, making it a top pick for their unique household needs.
Synchrony™ Bank - 5.30% APY
12-Month CD Rate: 5.30% APY
Minimum Deposit: No Minimum
Early Withdrawal Penalty: 90 Days of Interest
Synchrony Bank is an online bank known for low fees, high interest rates, and a line of credit cards, many with partner brands. For CD accounts, it features competitive high yields following the reputation. The current rate for a 12-month CD is 5.30%. There's no minimum balance requirement.
Synchrony lags behind the others a bit when it comes to the website experience, but you won't need it much to manage a CD account. Once your account is established and earning interest, you only need to check in online if you want to withdraw or check in on rolling over to a new account.
The bank also offers a no penalty CD with 11-month terms for a reduced interest rate. There's also a Bump-Up CD enabling you to raise your rate once during the CD term up to the currently available rates.
Related Article
Synchrony CD Rates: Earn up to 5.50% APY
Bank5 Connect℠ - 3.10% APY
12-Month CD Rate: 3.10% APY
Minimum Deposit: $500
Early Withdrawal Penalty: 6 Months of Interest
The Bank5 Connect high-yield CD currently pays a 3.10% APY. It comes with a reasonable $500 minimum. Be careful signing up if you may need the funds early, however, as the bank charges six months of interest as an early withdrawal penalty. These accounts have no recurring maintenance fees.
Bank5 is known for its great online banking features and could easily handle your checking and savings needs under one roof. It's not the biggest or best-known online bank, but it's FDIC insured, and the online banking and app work well just the same.
The Bank5 Connect brand is newer and was founded in 2013. However, the parent bank it's associated with goes back to 1855, with a headquarters in Massachusetts. That makes it one of the oldest banks on this list.
Best 1-Year CD Rate: Bottom Line
CD accounts ebb and flow in popularity based on interest rates and other market conditions. When you find a bank or credit union that does a good job of keeping costs low and annual percentage yields high, you've likely found a winner. If you're shopping for CD accounts, any of these may be a good choice for your long-term savings needs.
1-Year CD FAQs
NCUA is short for the National Credit Union Association. Like FDIC-insured accounts, NCUA-insured CDs are protected by a government insurance fund. If the bank or credit union goes bankrupt, you'll still get your money back up to insurance limits.

A full-year CD is not better or worse than any other kind of CD or bank account. The best type of account depends on your financial goals and needs. CD accounts typically pay more in interest, but funds are locked away until a specific date unless you pay a penalty. Savings accounts pay less interest but allow you to withdraw at any time.

Some banks offer IRA CDs. These are virtually identical to any other CD but are treated as a traditional or Roth IRA for tax purposes. IRA CDs come from both online and brick-and-mortar banks as well as credit unions.

If you need funds from a CD before the maturity date, the bank won't keep you from your money. However, you may have to pay a portion of your interest in exchange for that early access. Depending on the age of the CD and the terms, you could owe more in early withdrawal fees than you've earned in interest. Consider the maturity date and your long-term financial needs before locking your cash away. An early withdrawal can be expensive!

If you're unsure when you'll need the money, consider a CD ladder, where you have several CDs with varying maturity dates. You could also open a high-yield savings account instead.