Most products on this page are from partners who may compensate us. This may influence which products we write about and where and how they appear on the page. However, opinions expressed here are the author's alone, not those of any bank, credit card issuer, airline or hotel chain. This page may include information about American Express products currently unavailable on Slickdeals. American Express is not a partner of Slickdeals.
You may have unclaimed funds waiting for you at missingmoney.com or other sites, as seen on Good Morning America.
Here's the gist: If you've ever failed to collect money that was owed to you, you may be entitled to what's called unclaimed money or unclaimed property. The state where you live, or used to live, may have possession of it. All you have to do is conduct a free unclaimed money search, fill out the proper claim forms and then get your cash.
The whole process only take a few minutes, but you can earn some extra cash that'll help you pay your bills.
Here are some quick search tips to help you maximize your time:
Search for property under your maiden name, if you have one, and any other names you've gone by in the past.
Search for deceased family members and the names of any deceased relatives who might have given you an inheritance.
🎉NEW! Unlimited Cash-Back Match Offer
The fan favorite Chase Freedom Unlimited® card has a special offer for new cardholders: Earn unlimited matched cash back on purchases for the first year you have the card. This offer (paid out at the end of the 12 months), could yield hundreds of dollars in value!
What Is Unclaimed Property?
Unclaimed property is any asset or account held by a financial institution, utility provider or other service-based company—in which there has been no contact with the owner, for a year or longer, about said property.
The term "unclaimed" means the owner can't be located or identified. By federal law, companies must turn over unclaimed property of any kind to either the state or relevant government agency.
Common types of unclaimed property:
Uncashed payroll checks
Refunds
Tax returns
Checking or savings accounts
Certificates of deposits (CDs)
Traveler's checks
Trust distributions
Stocks
Unredeemed money orders and gift certificates
Customer overpayments
Security deposits
Safe deposit boxes
Insurance payments
Annuities
Dividends
The unclaimed money that's owed to you may be from an unknown insurance payout, closed bank accounts, overpayments, utility company refund, uncashed payroll checks of even funds left in a family member's safe deposit box.
For instance, let's say you went to the hospital and accidentally paid $250 instead of $150 for your visit. If you don't claim that money after a certain period of time—typically, one year—then you can search for it through the unclaimed money system.
How to Search for Unclaimed Money
Searching for unclaimed money is as easy as visiting one of the free sites listed in this article and filling out a form. In some instances, you may need to register with the site before initiating a search.
Information you'll need for your search:
If you do find missing money and are eligible to claim it, know that each federal agency and state government has its own process to file a claim.
Quick Tip
When filing a claim, be ready to provide:
Name
Address
Date of birth
Social Security number (or EIN if related to a business)
Other identification (like a driver's license or W-2)
Best Websites to Find Unclaimed Money
While there is no single centralized database that allows you to discover missing money owed to you, federal agencies, state governments and other organizations maintain their own records you can search online for free.
Here are some of the best sites to search for unclaimed assets:
Some financial institutions, including Credit Karma, have attempted to tame the process of looking for unclaimed money and assets with free searches that source data from many of the popular unclaimed money websites.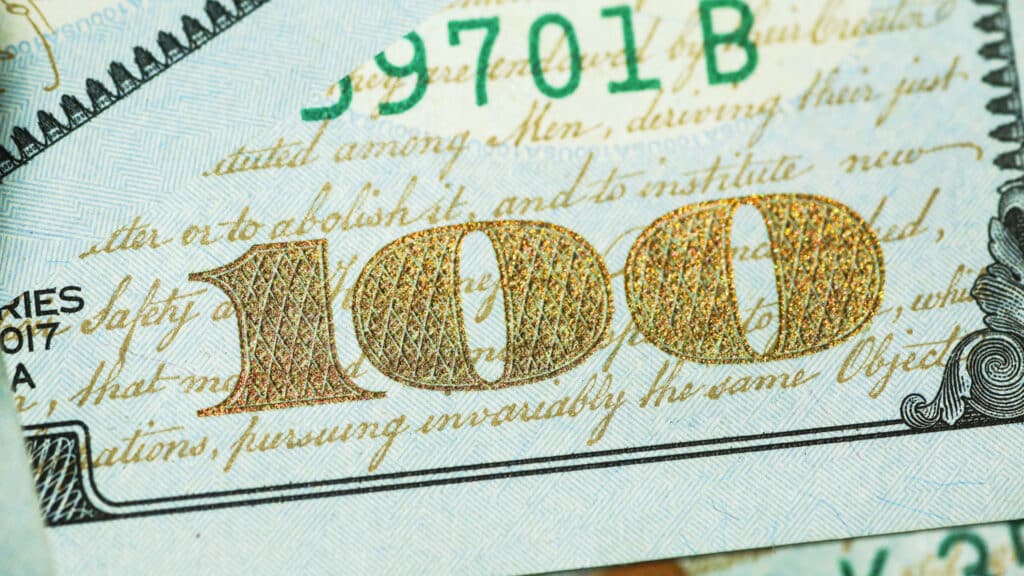 Related Article
11 Ways to Invest $100 for Beginners (and Grow It to 6 Figures)
Easiest Way to Look for Unclaimed Money: Credit Karma's Free Search
Searching for unclaimed funds is simple thanks to Credit Karma. All you need do is log onto their website, sign up for free and search. Credit Karma's database will show any unclaimed assets and then help you to file a claim with the relevant government agency to get that money sent to you ASAP.
Some state government offices let you file a claim online, while others need you to mail in your information. After that, you will get your claim money in the mail in a few weeks or months.
Who knows? You may have hundreds or even thousands of dollars in uncashed checks waiting for you.
Find Unclaimed Funds
4 Ways to Find Unclaimed Money
A small search might lead to a big payoff
1

Search Free Unclaimed Asset Sites

MissingMoney.com can search most states for unclaimed assets. You can also use Credit Karma or inquire with individual state agency databases (listed below).

It's also worth checking with the National Association of Unclaimed Property Administrators for state sites or Treasury Direct to find registered Treasury notes, savings bonds or registered Treasury bonds that matured and ceased earning interest.

2

Check the IRS for Unclaimed Tax Returns

If you think the IRS owes you money because your refund went to an old address, you can file a claim directly with the agency to determine if your refund got lost. (The IRS typically gives you up to three years to submit a claim to collect the money you are rightfully owed.) You can also check Where's My Refund? to discover whether the IRS owes you funds from a lost tax return.

3

Look for Unclaimed Retirement Funds

The National Registry of Unclaimed Retirement Benefits can help you find money being held from prior employers, while the Pension Benefit Guaranty Corporation can assist in your search for money tied into pension plans.

4

Search Unclaimed Funds in Your State

To find unclaimed funds in your state for free, you can either use Credit Karma's search or go to your state's online database. Remember to input any other names you've used in the past to look for any uncashed checks or unclaimed dividends.
State-by-State Guide to Claiming Missing Funds and Lost Assets
If nationwide searches don't show your unclaimed funds, or you just want to do a deeper search, check out state-specific resources, too.
It's fairly common for people to find unclaimed assets via these databases, so it's worth a quick look from time to time. You never know—you might find enough cash to stash in a high-yield savings account, pay off a credit card bill or put toward a vacation you've been dreaming of.
Ready to save more?
FAQs
Unclaimed property is any money held by a bank or other institution where the owner can't be found. It includes:

Old payroll checks
Overpayments
Insurance payouts
Safe deposit boxes
Certificates of deposit
Trust distributions
Stocks and dividends

To find unclaimed money, search online federal, state and private databases, including:

Credit Karma's unclaimed money site
Your state's revenue or treasury site
The IRS's Where's My Refund page
Missingmoney.com

These websites are free to use, and conducting a search is as simple as inputting your name, city and state. Federal agencies such as the IRS and the Treasury Department also maintain their own websites where you can search for tax returns, securities and other items of value, at no cost to you.

To search for unclaimed money for a deceased relative, search their name on state unclaimed property websites and other free search pages. You can also check federal agencies like TreasuryDirect.gov, FDIC.gov, NCUA.gov and the IRS' Where's My Refund tool.

Similar to searching for missing funds for yourself or a deceased relative, looking for unclaimed money on behalf of an estate involves using online state and federal databases. However, consider modifying your search terms with words like executor, beneficiary, trustee, payable on death (POD), the estate of and unknown heir. These simple modifications may help surface results that your search may otherwise miss.

You should not pay a fee to find unclaimed cash, since most websites are free to use. By law, state and federal agencies can't charge you a fee to search their online databases for unclaimed cash.

The best place to start when searching for unclaimed money is your state's unclaimed funds website. You'll also want to check national unclaimed asset databases like www.missingmoney.com or unclaimed.org