Most products on this page are from partners who may compensate us. This may influence which products we write about and where and how they appear on the page. However, opinions expressed here are the author's alone, not those of any bank, credit card issuer, airline or hotel chain. This page may include information about American Express products currently unavailable on Slickdeals. American Express is not a partner of Slickdeals.
Key Takeaways:
You can use ATMs for free by choosing a bank that reimburses or waives ATM fees.
Read the fine print before you choose an account because some banks have limitations on fee waivers, which may include reimbursement caps each statement period or require that you use a certain ATM network.
Most banks also don't cover reimbursements for international ATMs.
When you're in need of cash, using ATMs and paying a fee is annoying, hard to avoid, and can add up quickly. According to a 2022 Bankrate study, the average out-of-network ATM transaction is $4.66, the highest it's been since 2019. That's money that could be put toward a latte or something else you enjoy.
The good news is that banks with no ATM fees do indeed exist. Here are our top picks for the best banks with no ATM fees.
Best Banks for Fee-Free ATMs
Bank
Fees
Best for

Unlimited domestic ATM fee reimbursement on select accounts.

Best Overall

Unlimited out-of-network ATM reimbursement worldwide per month
(for Sapphire Banking and Private Client℠).

Best Brick-and-Mortar Bank

Up to $20 a month reimbursement for out-of-network ATMs.

Best Credit Union

Up to $10 reimbursement in ATM fees per statement cycle.

Best Online Bank

Unlimited out-of-network ATM reimbursement (worldwide).

Best for International ATMs
Best Overall: Axos Bank
Axos Bank is a popular online bank that offers ATM fee reimbursements at an estimated 91,000 locations across the U.S.
What to know: Watch out for monthly caps on ATM fee reimbursements on select accounts, as the caps may vary depending on the type of account you have.
ATM fees: Axos offers unlimited ATM fee reimbursement on select accounts:
Rewards Checking, Cashback Checking, and Essential Checking all have unlimited domestic ATM fee reimbursement.
Golden Checking accounts have up to $8 in domestic ATM fee reimbursements per month.
First Checking accounts have up to $12 in domestic ATM fee reimbursements per month.
Select Checking accounts have up to $10 in domestic ATM fees reimbursed.
Axos Essential Checking Account
Open Account
at Axos
If you're in the market for an entry-level checking account, Axos Essential Checking is a solid option. With this account, you'll never be charged a monthly maintenance fee, overdraft fee, NSF fee or no bill pay fee. While it lacks many of the features seen in more premium accounts, Direct Deposit Express - which allows you to receive your paycheck up to two days early - is an excellent perk.
Overview
Axos Essential Checking ticks off the majority of the boxes we expect for a standard checking account, with a few extra benefits thrown in for good measure. This account doesn't charge a monthly maintenance fee, overdraft fee, NSF fee or bill pay fee. Plus, its Direct Deposit Express feature can give you access to your paycheck up to two days early.
Pros
Virtually no fees
Free Visa Debit Card
Receive your paycheck up to two days early with Direct Deposit Express
Cons
No physical branch locations
Best Brick-and-Mortar Bank: Chase
Slickdeals
Chase is one of the largest banks in the U.S. with over 4,700 brick-and-mortar locations across 48 states. The major bank has more than 15,000 Chase ATMs available, so you'll likely have little trouble finding a Chase ATM near you. Select Chase accounts can enjoy waived fees at non-Chase ATMs.
What to know: Not all account types offer waived ATM fees on non-Chase ATMs, and you may still be charged an ATM operator fee depending on your account.
ATM fees:
Chase Sapphire℠ Checking customers enjoy unlimited reimbursement for out-of-network ATMs worldwide, and reimbursement of ATM operating fees.
Chase Premier Plus Checking℠ customers get four fees waived per statement at domestic non-Chase ATMs.
Chase Private Client℠ customers enjoy no ATM fees worldwide, including refunds for non-Chase ATM fees.
Chase Private Client℠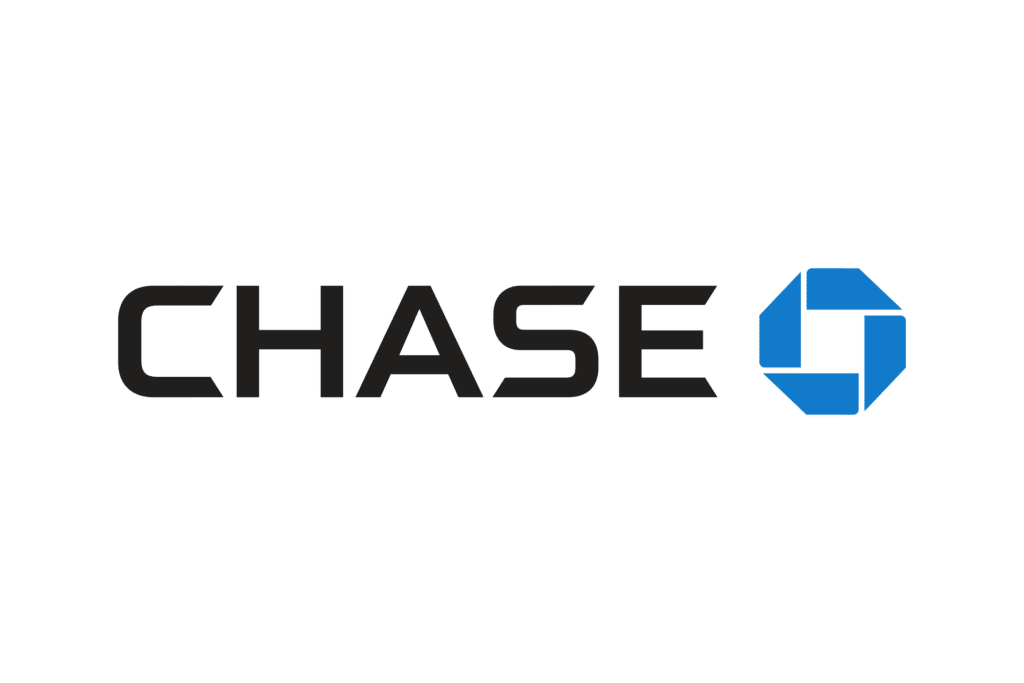 Open Account
at Chase
Our Rating 4/5 How our ratings work Read the review
APY0.01%

The Annual Percentage Yield (APY), for Chase Private Client CheckingSM effective as of 9/29/2023 is 0.01% for all balances in all states. Interest rates are variable and subject to change. Additionally, fees may reduce earnings on the account.

Minimum
Deposit Required$0
Intro Bonus Up to $3,000Expires January 24, 2024

Enjoy up to a $3,000 bonus when you open a new Chase Private Client Checking account with qualifying activities. Within 45 days of coupon enrollment, transfer qualifying new money or securities to a combination of eligible checking, savings and/or J.P. Morgan Wealth Management non-retirement accounts (excludes Chase Personal and Business CDs, Chase business checking and savings accounts, any J.P. Morgan Self-Directed Investing & Automated Investing, J.P. Morgan Personal Advisors Accounts, and J.P. Morgan Wealth Management retirement accounts). Your bonus will be determined on day 45. Maintain your new money for 90 days from coupon enrollment and enjoy your bonus. We'll add it to your account within 40 days.
Despite being a premium bank account, Chase Private Client℠ is remarkably accessible. With no minimum opening deposit requirement, anyone can open an account (although you'll need to maintain a fairly high balance to avoid its monthly maintenance fee). Members gain access to numerous valuable features, including personalized investing guidance, discounted interest rates on select loans and a total lack of ATM fees worldwide.
Overview
With Chase Private Client℠, you can expect premium banking features coupled with a more personalized experience than what other, similar accounts offer. Anyone can open a Chase Private Client account, but you'll need to maintain a remarkably high average beginning day balance to avoid its monthly fee.
Pros
No minimum opening deposit requirement
Priority access to banking, lending, small business and investment advisors
Discounts on home and auto loans
Attractive signup bonus
Cons
High minimum balance required to waive monthly fee
Best Credit Union: Alliant Credit Union
Alliant Credit Union
With over 80,000 fee-free, in-network ATMs and up to $20 a month in ATM reimbursements, Alliant Credit Union takes our top spot for this category.
There's a lot to love about Alliant Credit Union, and if you have an Alliant Checking or Teen Checking account, you can get up to $20 a month back in out-of-network ATM fees. However, to join this digital credit union, you'll need to be eligible by living in a community around its Chicago corporate headquarters, being an employee of one of the partnering businesses, or being related to a current Alliant member.
What to know: Alliant checking accounts have no monthly maintenance fees, no overdraft fees nor any monthly minimum balance requirements. Alliant does not offer business checking accounts, though.
ATM fees: Up to $20 a month in reimbursement for out-of-network ATMs.
Best Online Bank: Ally Bank
Ally Bank is our favorite online bank in this category because it features access to over 43,000 in-network ATMs and up to $10 reimbursement in ATM fees per statement cycle.
A long-standing, reputable heavyweight in the online banking world since 2009, Ally takes the cake when it comes to no balance requirements and sweet, higher-than-average interest rates on CDs. However, the online bank lacks physical locations, and you can't deposit your cash into one of its ATMs.
What to know: Ally is a great all-around online bank that offers savings accounts, checking accounts and other interest-earning products like CDs. However, you can't deposit cash at ATMs, nor are there physical branches.
ATM fees: $10 reimbursement per statement cycle
Best for International ATMs: Charles Schwab
iStock
Did someone say unlimited out-of-network ATM fees worldwide? That's why Charles Schwab's Investor Checking™ and Investor Savings™ accounts are our top picks in this category.
While primarily known for its discount brokerage platform, the financial services company has been around since 1971. In many ways, Charles Schwab's savings and checking products are a well-known secret that offers perks such as minimal fees, over 300 branches across the U.S., and you won't ever have to pay for standard checks.
What to know: While there are no monthly service fees, no monthly account minimums, and even free checks, the bank does not accept cash deposits. However, Charles Schwab's checking account does come with a minimal APY on balances.
ATM fees: Unlimited international out-of-network ATM fee reimbursement.
Why Are ATM Fees Charged?
ATM owners or banks charge a fee to help pay for the operating costs of ATMs. ATM fees are typically made up of a couple of fees lumped into one:
Bank ATM fee. This is the fee your bank charges you.
ATM operator fee. Also known as a surcharge fee or servicer fee, this is a separate fee the ATM owner might charge to noncustomers. ATM operators can be financial institutions, investors, or even individuals.
ATM operators must provide customers with a notice that there will be a fee before the withdrawal occurs, which is typically shown on screen before you agree to the transaction. Banks are also required to disclose any fees that a customer will incur, including ATM charges. You can review your account agreement for more information on your account's ATM fees.
Related Article
Best Early Direct Deposit Banks: Get Paid Up to 2 Days Early
How Much Are ATM Fees?
On average, combined ATM fees can be anywhere from $2.50 to $5 per withdrawal. According to Bankrate, the average ATM transaction costs $4.66. In some cases, such as using an ATM in a foreign country, the fees can be higher.
How Do ATM Fee Reimbursements Work?
When a bank reimburses ATM fees, you don't pay anything out of your own pocket. A bank will keep track of any ATM charges during a statement cycle — which is usually about 30 days or so. Then, they'll tally it up and credit you the amount back into your account.
If you don't see the reimbursement immediately, don't worry. You won't typically see the reimbursement show up until after a statement cycle.
ATM reimbursements are more common among online banks. That's because online banks don't have physical ATM machines, so they offer to reimburse the surcharges so their customers can withdraw cash without worrying about fees.
Related Article
9 Most Common Bank Account Fees (and How to Avoid Them)
Ways to Avoid ATM Fees
Here are a few ways you can steer clear of ATM fees:
Use an in-network ATM. Probably one of the easiest ways to avoid ATM fees is to use an in-network ATM. This information can be found on the bank's website, and there might be a "find an in-network ATM" search tool online or via a mobile app.
Get cash back. A lot of major grocery stores and retail chains let get cash back with a purchase made with a debit or credit card. The amount you can get varies by store.
Use a peer-to-peer payment app. You can avoid cash altogether by paying your friends, family, or business through a peer-to-peer payment app like Venmo, Zelle, or CashApp. There typically isn't a fee when you pay with a linked bank account, but there might be a small fee that's a percentage of the transaction when you pay with a credit card.
Go with a bank that reimburses ATM fees. Chances are, there will be times when you need to use an ATM. Look for a bank that will reimburse out-of-network fees. This might be a certain number of ATM visits a month or up to a set limit (i.e., $5 or $10 a month in ATM fees).
Plan your ATM withdrawals. If you need to pull out cash, try to plan it so you take out larger amounts of money in fewer visits. That way, if you do get dinged with ATM fees, they'll be fewer and farther between.
Get cash at brick-and-mortar branches. If your bank has physical locations, you can walk into a branch and request to pull out cash from your account. If you keep some cash with you, you won't have to worry about being in a pinch and resorting to using an out-of-network ATM.
Want to earn some extra cash?
Frequently Asked Questions
ATMs fees can be high because banks need to make a profit and charging ATM fees is one of the ways they can rake in money. Also, there are usually several ATM fees rolled into one: a bank issuer fee, an ATM operator fee, and in some cases, an international ATM fee.

ATMs don't charge the same fee. Just like fizzy drinks don't have the same price tag at the market, the fees vary according to the bank and servicer of the machine. ATMs typically charge anywhere from $2.50 to $5 per transaction. It usually costs more if you use an out-of-network one internationally.

ATMs at airports typically don't charge more than ones that aren't located inside an airport. If the ATM is out-of-network, you're on the hook for the fees from the bank and ATM provider. If you're drawing money from an out-of-network ATM machine in another country, expect to pay an extra fee.

Some banks won't charge ATM fees to make it more attractive for you to open an account and stick with them. Some offer free, out-of-network ATM withdrawals or deposits per month. The bank may set a cap on the amount reimbursed each month, or offer unlimited ATM visits. In some cases, the fees may be waived upfront or they may reimburse you for the operator fees that you were charged.