Most products on this page are from partners who may compensate us. This may influence which products we write about and where and how they appear on the page. However, opinions expressed here are the author's alone, not those of any bank, credit card issuer, airline or hotel chain. This page may include information about American Express products currently unavailable on Slickdeals. American Express is not a partner of Slickdeals.
That Bluetooth speaker you picked up a week ago? It suddenly stopped connecting to your phone. And that jacket you bought for your cousin's wedding reception doesn't fit like it did in the department store. You know what happens next...
Returning purchases is inconvenient at best, but having to do so in-store is possibly the worst part of shopping for most people. In fact, shopper uneasiness over in-store returns is so significant that many are going to great lengths to avoid it, including fulfilling their needs online.
That's one of the takeaways from a survey of 2,000 U.S. adults, conducted by OnePoll on behalf of Slickdeals. A whopping 67% of respondents say that returning purchases is the worst aspect of shopping. Furthermore, nearly half of those surveyed (43%) believe in-store returns are worse than online returns. On the flip side, only 29% think returning items online is more difficult.
Indeed, online returns are on the rise. The National Retail Federation (NRF) found that 20% of online purchases were returned in 2021.
What's more, most of these online shoppers experience buyer's remorse.
An earlier Slickdeals' study found that nearly three in four online shoppers regret purchases made online. Moreover, 39% of them end up returning or exchanging these disappointing online purchases.
Pay No Interest for a Limited Time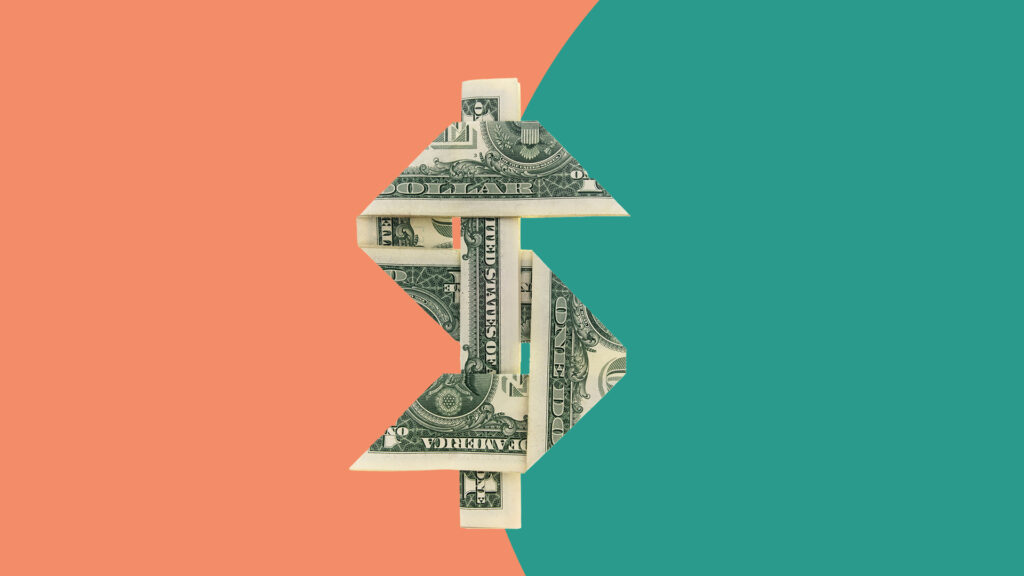 Why Shoppers Don't Like In-Store Returns
What don't people like about returning merchandise directly to a brick-and-mortar retailer? It appears that underlying social anxiety may be the cause.
According to this Slickdeals survey, what shoppers dislike most about in-store returns revolves around face-to-face interactions.
Having the person in front of them escalate the situation: 39%
Getting managers involved in their own returns: 32%
Having to travel to the store: 32%
This friction is understandable. The back-and-forth with retailers can be uncomfortable, especially in person. Some people feel like they have to explain themselves to a sales associate or manager. While others feel pressure to accept store credit or an exchange, in lieu of a refund — which is what 46% of shoppers truly want.
Related Article
What is Buy Now, Pay Later Financing?
Shoppers Would Rather Give Items Away
Rather than deal with the hassle of returns, some people simply won't.
The study found that half of shoppers prefer to give unwanted purchases away to friends and family. Others say they usually opt to tuck items away for a rainy day (36%) or resell them (29%).
If they do end up returning an item, nearly half of respondents (48%) said it's too much trouble to put merchandise back into the original packaging.
Items Worth the Hassle of Returning
Despite the pain points for shoppers, the study identified select spending categories that some respondents felt were always worth the hassle of returning, both in-person and online. These include:
Clothing: 38%
Phones: 38%
Electronics: 37%
By comparison, those surveyed said intimates (25%), groceries (25%) and clothing accessories (24%) are rarely worth returning.
While the Slickdeals survey doesn't delve into what motivates reluctant shoppers to return unwanted purchases, a recent third-party study shows that the three most common reasons are that an item was a poor fit, was damaged or defective or it didn't match the description.
How to Reduce the Likelihood of Returns
Even though most people are not enthusiastic about returning merchandise, the NRF estimates that $761 billion worth of goods were returned in 2021, which is up 77% year over year.
Shoppers can avoid becoming a part of this statistic by:
Doing product research before committing
Using online forums to discover user-generated reviews from real people
Patronizing retailers that deploy high-quality images, sizing charts and augmented reality tools on their websites
Limiting unnecessary impulse buying
Not only is returning unwanted purchases annoying for shoppers, it's also a hassle for retailers.
A Pitney Bowes survey determined that returns are costing businesses an average of 21% of their order value, leaving some retailers to rethink their return policies. Spanish apparel retailer Zara recently announced its charging a fee for returns in over 30 countries.
"Inevitably we all make purchases that don't work out for us. Luckily, many retailers have improved return policies to create a more pleasant return experience," said Louie Patterson, personal finance manager for Slickdeals. "Shoppers can do their part by understanding return policies before they buy. Always check return shipping cost, any restocking fees and return windows before you buy."
Bottom Line
The majority of shoppers say that returning items is the worst part of their retail experience. So much so, that many are changing their shopping habits to avoid this dreaded task.
Some people opt to give merchandise away or resell it, while others will keep items as a backup — perhaps for gifts.
But with smart shopping strategies, an understanding of store return policies and taking advantage of free online returns, many can minimize the apprehension around returning items, or sidestep returns altogether.