Most products on this page are from partners who may compensate us. This may influence which products we write about and where and how they appear on the page. However, opinions expressed here are the author's alone, not those of any bank, credit card issuer, airline or hotel chain. This page may include information about American Express products currently unavailable on Slickdeals. American Express is not a partner of Slickdeals.
Getting a new credit card is exciting and rewarding. But at some point, the honeymoon may wear off and you might realize a specific card isn't meeting your needs anymore. Maybe the annual fee is too high and the perks are no longer relevant. Or perhaps you're switching airlines and no longer want to be tied to your old airline's credit card. Regardless, canceling your credit card can be a necessary evil.
But breaking up with your credit card isn't as easy as a phone call. You have to take several steps to protect your credit, rewards balance, and identity. Here are nine things to do before canceling a credit card.
1. Ask For a Retention Bonus
Before canceling a credit card, call the issuer and see if they'll offer you a retention bonus. If you've put a decent amount of spending on your credit card, the issuer may offer you bonus points or a statement credit to keep your account open and offset the annual fee. Sometimes you'll even get a specific spending offer (for example, "Spend X within Y months and earn Z points"). 
Retention bonuses vary by bank and not all of them will be worthwhile. But it's definitely worth calling, especially if you're on the fence about keeping a card open. Explain to the representative that you like the card and its various perks, but the annual fee is too high. Chances are, they'll offer you something to keep your business.
Related Article
How to Get Credit Card Retention Offers
2. Consider Downgrading Instead of Canceling
Instead of canceling a credit card outright, consider downgrading it instead—ideally to a no-annual-fee version. Downgrading a card has several advantages, mainly that you can maintain your credit line and history. This works out especially well for older credit lines—you usually don't want to cancel your oldest card since doing so will shorten your credit history. Downgrading to a no-annual-fee card is a great way to avoid negatively impacting your credit score.
Before downgrading a card, check your bank's credit card application rules. Some issuers won't approve you for a welcome bonus if you've had a specific card in the past. You don't want to become ineligible for a welcome bonus down the road—especially if you cancel the downgraded card at some point.
3. Move Credit Around
If you decide to cancel a credit card, try to limit the negative impact on your credit. One way to do this is by moving your soon-to-be-canceled credit line to an existing card. 
For example, let's say you have two credit cards and decide to cancel one. Before canceling, ask if you can allocate one card's credit line to the other. That way, you maintain your overall credit limit and your credit utilization ratio won't be negatively affected.
4. Get Another Card to Keep Your Utilization Rate Low
Aside from moving credit around, you can keep your utilization rate low by getting another credit card. This will depend on your creditworthiness and whether you qualify based on various rules. If you don't plan on downgrading or reallocating your existing credit line, then getting another credit card can be a great way to mitigate damage to your credit. You can make up the credit limit from the card you're about to cancel and maybe even earn some points in the process. It's a win-win. 
Most banks have a prequalification tool so you can determine in advance whether you're likely to get approved (without a hard credit pull). To find your bank's prequalification tool, do a Google search for "[bank name] credit card prequalification." You can also check your email or mailbox for occasional prequalification offers. Sometimes they include welcome bonuses that are higher than the public offer.
Pay No Interest for a Limited Time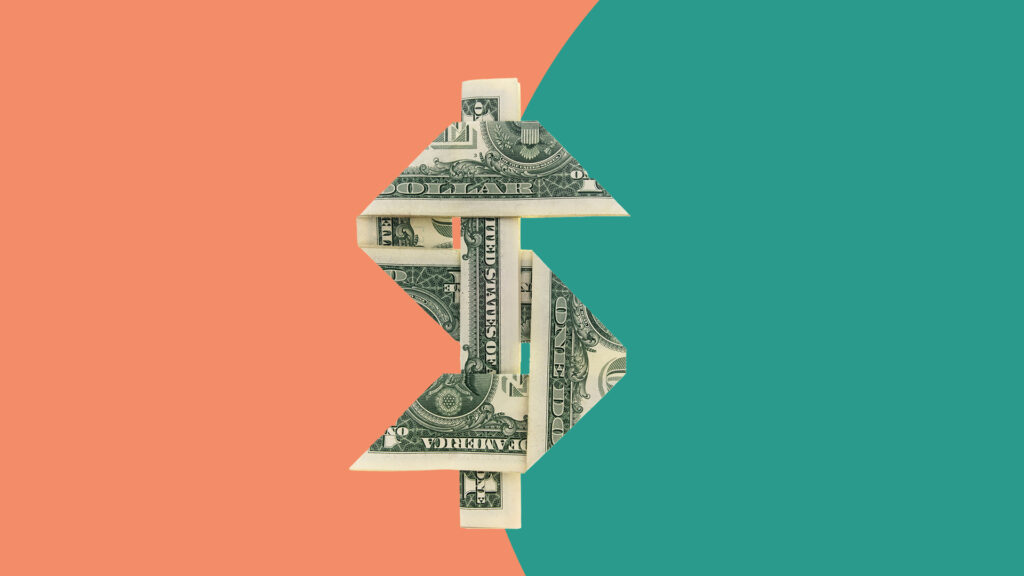 5. Request an Annual Fee Refund
If you're not going to use your card, you shouldn't be paying the annual fee. Most banks will refund your annual fee if you cancel your card within 30 days of its posting. So if you're still within that period, call the bank and ask them to refund it. Most banks will do so immediately upon request, while others might take a few weeks to process.
Be sure to keep the canceled card on your account profile until the charge drops off. Sometimes mistakes happen and customer service agents forget to submit your request (been there, happened to me). You want to maintain documentation (i.e., the date and time of your call, plus the agent's name) and follow up to ensure the annual fee is credited back.
6. Cancel Auto Payments
If you ultimately decide to cancel your credit card, don't forget to cancel any automatic payments. If you set up your credit card as the primary payment method for household bills, then you'll want to set up an alternate payment form to avoid late fees and service interruptions.
A great way to do this is by reviewing your credit card statement over the last year and noting any subscriptions or service payments. Be sure to swap those out at least a month before canceling your credit card.
7. Use Your Points and Perks
When canceling a credit card, the last thing you want to do is give up all the valuable rewards you've earned. To avoid this fate, redeem your points before canceling your card. You don't have to worry about this when it comes to credit cards that earn airline miles or hotel points—those rewards are deposited into your account every month. But if your card earns points issued from a bank, like Amex Membership Rewards, Capital One Venture Miles, Chase Ultimate Rewards or Citi ThankYou points, you will lose your points if you don't redeem them before canceling your card.
You can transfer these points to airline and hotel partners (nearly all of them at a 1:1 ratio). But if you're not sure and don't have time to figure out a redemption strategy, then take the easy way: Redeem points for statement credits. You'll get around 1 cent per point in most cases, which is not the best deal but it's better than losing your points altogether.
Similarly, some credit cards offer perks like annual airline fee credits or Global Entry/TSA Precheck application fee credits. Cards that offer these perks often carry high annual fees. So if you haven't maxed out these perks by the time you're ready to cancel your card, be sure to do so. You've already paid for them, so get your money's worth while you can. 
8. Follow Up
Next (and perhaps most importantly), ensure your credit card cancellation request went through. Years ago, I canceled a card and removed it from my profile, only to find out later that my cancellation request was never processed. As a result, the card's annual fee was posted to my account and I missed several payments, resulting in late fees and interest. It caused an unnecessary headache and I had to submit disputes to the credit reporting agencies.
Don't get caught in that situation. Double-check that your account is closed and no additional charges have since accrued.
9. Dispose of Your Canceled Credit Card
Once you've verified your account is closed, cut up your credit card and toss it out. If you have a metal credit card, disposing of it isn't as simple as cutting it up and tossing it in the trash. These cards are notoriously difficult to destroy, so you may need to mail yours back to the bank. 
If you have a Chase Sapphire Preferred or Chase Sapphire Reserve, you can simply call Chase and ask them to mail you a marked envelope for the cards. They'll take care of destroying it. American Express does the same. Check with your bank for instructions on safely and securely destroying your card.
Bottom Line
Canceling a credit card doesn't have to impact your credit or rewards balance negatively. If you do it carefully, you can minimize or even prevent any negative repercussions. It's healthy to reevaluate your rewards strategy from time to time and determine what's serving you well and what needs to change. If you take the proper steps, you can cancel your card without negative consequences. 
FAQ
Before closing a credit card, know how it will impact your credit. Depending on your credit history and profile, the impact may be minimal. But the effect could be much more substantial if you're just starting to build your credit. Also consider your rewards balance. Be sure to redeem any points left in your account to avoid forfeiting them.

Closing a credit card isn't necessarily bad if you do it for the right reasons. If a credit card is no longer useful to you, then it's OK to close it. However, you may face negative consequences if you don't do it safely (see the steps we outlined above).

Canceling a credit card can hurt your credit score if it's your oldest card or one with a substantial credit limit. The age of your oldest credit card (as well as the average age of all your accounts) substantially impacts your credit score. If you suspect canceling a card will hurt your credit, consider downgrading to a no-annual-fee version instead. 

You can cancel a credit card at any time, but that's not always a good idea. The best time to cancel a credit card is within 30 days of the annual fee posting to your account. That way, you are still eligible for a refund and the bank feels incentivized to keep your account open. You might receive bonus points or an annual fee waiver for keeping your account open.

Canceling a credit card requires calling the number on the back of your card and speaking with a customer service agent. Sometimes they will give you an incentive to keep your card open, like bonus points or a statement credit. Some banks, like American Express, even let you cancel your card via chat. This option is faster and more convenient.

If you cancel a credit card with a balance, you still have to pay it. If you don't, the bank will charge you late fees and interest. Eventually, they will report it to the credit bureaus, which will hurt your credit score. It's best to pay off your credit card before you close the account.