Most products on this page are from partners who may compensate us. This may influence which products we write about and where and how they appear on the page. However, opinions expressed here are the author's alone, not those of any bank, credit card issuer, airline or hotel chain. This page may include information about American Express products currently unavailable on Slickdeals. American Express is not a partner of Slickdeals.
The Citi® Double Cash and Citi Premier®, from our partner Citi, are two very different credit cards aimed at different types of consumers.
The Citi Double Cash card earns a flat cashback rate with no annual fee, while the Citi Premier is a great card for those who want to earn generous rewards on everyday purchases.
Most people looking for a generous rewards card wouldn't consider the Citi Double Cash. Most cash-back consumers would skip over Citi Premier. Yet, these two cards paired together make a great combination to help you earn more points on everyday expenses. Here's why you should consider having both cards in your wallet.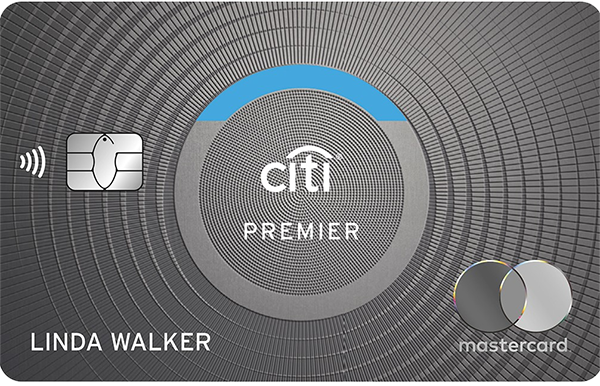 Citi Premier® Card
$100

Hotel Credit

Earn $100 off a single hotel stay of $500 or more, excluding taxes and fees, when booked through thankyou.com or 1-800-THANKYOU.

10X

Points on Hotels, Rental Cars and Attractions

Earn 10X ThankYou® Points per dollar on hotels, car rentals and attractions (excluding air travel) booked on the Citi Travel℠ portal through June 30, 2024.

3X

Points on Groceries

Earn 3X ThankYou® Point per dollar spent at supermarkets.

3X

Points on Gas

Earn 3X ThankYou® Points per dollar spent at gas stations.

3X

Points on Air Travel

Earn 3X ThankYou® Points per dollar spent on air travel.

3X

Points on Dining

Earn 3X ThankYou® Points per dollar spent on dining.

1X

Points on Other Purchases

Earn 1X ThankYou® Points per dollar spent on all other purchases.
Citi® Double Cash Card
2%

Cash Back on All Purchases

Earn 2% cash back on every purchase with unlimited 1% cash back when you buy, plus 1% as you pay for those purchases.
Overview of the Citi Double Cash
The Citi Double Cash currently does not have a bonus, but it is an uncomplicated rewards card with no annual fee. The card earns 1% cash back when you make a purchase and another 1% when you pay it off. In other words: As long as you pay your card in full every month, you'll earn 2% cash back.
The card also offers a 0% intro APR offer for 18 months on balance transfers, then a regular APR of 19.24% - 29.24% (Variable) based on creditworthiness thereafter. Granted, you'll need to pay a 3% balance transfer fee, but it might be worthwhile. If you're looking for a 0% balance transfer offer, 18 months is a pretty generous timeframe. The Citi Double Cash Card carries a 3% foreign transaction fee, making this a suboptimal card for travel abroad.
This card is unique because if you have another card that earns Citi ThankYou® points (like the Citi Premier), you can convert your cash-back earnings to points. There's a simple reason you'd want to do that: Points are worth more than cash back, assuming you redeem them to their full potential. We'll get into that later – for the time being, let's look at the Citi Premier's key features and how these cards complement each other.
Overview of the Citi Premier
The Citi Premier is a great starter card if you want a generous welcome bonus and earning structure. The card currently has an elevated welcome bonus of 60,000 bonus points after you spend $4,000 within three months of account opening. It also earns 3 points per dollar in common spending categories:
3x points on air travel and hotels
3x points at gas stations
3x points at restaurants
3x points at supermarkets
1x point on all other purchases
Gas and grocery spending are big expenses for most people, so being able to earn 3x points is a big deal. As a comparison, the American Express® Gold Card earns 4x points in these categories and caps the grocery bonus to $25,000 per year. The Citi Premier has no limit on the number of points you can earn. Plus, the card's $95 annual fee is much lower than the Amex® Gold's $250. Bottom line: The Citi Premier Card offers terrific value for a mid-tier card.
Aside from category bonuses, cardmembers also enjoy no foreign transaction fees on purchases made abroad and an annual $100 discount on hotel bookings of $500 or higher made through Citi ThankYou Travel.
Why You Should Combine the Citi Double Cash and Citi Premier Cards
As you can see, both cards have positive attributes that can make them worthy contenders. So why do you need both? Here's a look at how having both a Citi Double Cash and Premier Card can be beneficial: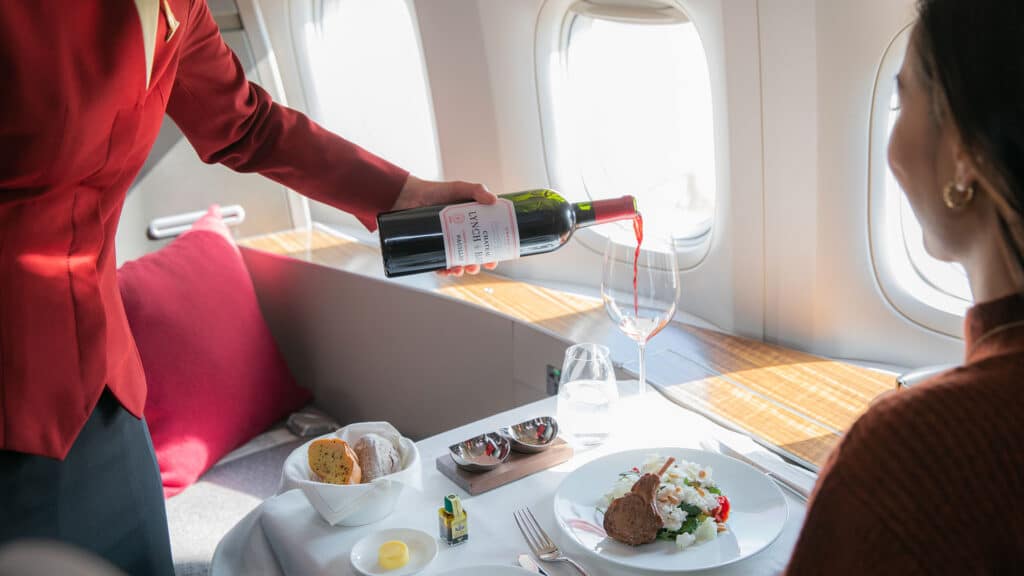 Related Article
Transferring & Redeeming Citi ThankYou Points: Different Ways to Use Your Rewards
You'll Maximize Earnings on All of Your Spending
Pairing the Citi Double Cash and Citi Premier Card gets you the best of both worlds: You'll earn generous category bonuses where it counts and at least 2x ThankYou points on all other spending. This is massively useful because you're doubling your earn rate outside of those four spending categories.
According to the Bureau of Labor Statistics (BLS), the average American household spent $61,334 in 2020 across 14 spending categories. Out of that number, $4,942 was spent on food at home, $2,375 on dining out, and $1,568 on gas. Those numbers have likely changed, with rising inflation and gas prices. Still, using these numbers as an example, a Citi Premier cardholder would earn 26,655 in these bonus categories. The remaining $52,499 in non-bonus spending would generate 104,998 points with a Citi Double Cash Card. Having both cards would generate an extra 9,885 bonus points in a year.
Your Cash Back Rewards Become More Valuable
Pairing a Citi Premier Card with your Citi Double Cash card increases the value of your rewards and gives you more options to redeem them.
Slickdeals values ThankYou points at 1.8 cents each. Let's say you make $10,000 worth of purchases with the Citi Double Cash Card. You'd earn $200 cash back or you can convert that to 20,000 points. Those 20,000 points would be worth $360, which is more than the value of your initial cash back rewards.
You Only Pay One Annual Fee
Plenty of card pairings might get you a similar earning structure, but few will be as cheap as the Citi Premier-Citi Double Cash combo. The Citi Premier's $95 annual fee is reasonable when you factor in the 3x category bonuses. Using the $100 hotel discount offsets the card's $95 annual fee entirely.
There are plenty of 2% cash-back cards on the market with no annual fee. But being able to convert your cash back into valuable ThankYou points is a compelling reason to pair these two cards together.
Before You Apply for a Citi Card
If you're excited about the Citi Double Cash and Citi Premier combo, you'll want to read up on Citi's application rules before applying for a card. While Citi is more lax than some banks, it has several rules that could impact whether you're approved for a new card.
Citi won't approve you for a Premier Card if you've had (and closed) the card in the past 24 months. This rule extends to other Thank You-earning cards, including the Citi Rewards+, Citi ThankYou Preferred and Citi ThankYou Prestige.
Additionally, Citi limits card approvals to one every eight days and two within 65 days. So if you've recently applied for another Citi card, you may not be eligible for a new Premier or Double Cash Card. You'll want to time your applications correctly, so you don't miss out on approval.
Bottom Line
Suppose you have a Citi Double Cash card in your wallet. The Citi Premier can expand your rewards potential and offers money-saving travel perks at a very reasonable annual fee. You can convert your cashback to points for valuable travel redemptions, like first-class flights and luxury hotels. Best of all, you can keep earning points abroad without incurring a foreign transaction fee and enjoy perks reserved for World Elite MastercardⓇ cards.
And if you have a Citi Premier card, adding a Double Cash card to your repertoire enhances an already terrific card. You'll earn 2x points outside of an already impressive bonus category line-up at no additional fee. Either way, this killer combo will supercharge your point-earning potential.
Related Article
10 Ways to Redeem 60,000 Citi ThankYou Points for Travel