Most products on this page are from partners who may compensate us. This may influence which products we write about and where and how they appear on the page. However, opinions expressed here are the author's alone, not those of any bank, credit card issuer, airline or hotel chain. This page may include information about American Express products currently unavailable on Slickdeals. American Express is not a partner of Slickdeals.
A credit card is a unique type of financial tool. Although your credit card will feature an annual percentage rate (APR), it's possible to use your account without incurring interest charges. No matter how many credit cards you open, you never have to pay one dollar in interest if you're strategic about how you use your account.
Of course, credit cards also have the potential to cost you a lot of money in interest charges if you don't make a plan to avoid these costs. That's why it's important to understand how your credit card's grace period works. Learning about your credit card's grace period can help you enjoy the benefits that your account has to offer without wasting your hard-earned money on expensive interest charges.
What Is a Credit Card Grace Period? 
A credit card grace period is the time between the end of your credit card's billing cycle and the due date on your credit card bill. If you pay off your full statement balance during this period of time, you won't owe any interest charges to your credit card issuer.
Credit card issuers do not have to offer grace periods. However, most credit card companies make grace periods available to their cardholders to remain competitive and as a matter of customer service. You can check your credit card agreement to find out if a grace period is available on your account.
According to federal law (the Credit CARD Act of 2009), credit card companies must send you your statement at least 21 days before your payment is due. This means that if your credit card issuer offers you a grace period, it should last a minimum of 21 days.
Credit Card Grace Period Example
Below is a simple example that shows how a grace period on a credit card account works.
Credit Card Billing Cycle
| | |
| --- | --- |
| Balance When Billing Cycle Begins | $0 |
| New Purchase During Month | $2,500 |
| Balance At Statement Closing Date | $2,500 |
| Payment Made By Due Date (During 21+ Day Grace Period) | $2,500 |
| Balance When New Billing Cycle Begins | $0 |
| Total Interest Charged | $0 |
The example above shows the benefit of paying your total credit card balance by the due date. But keep in mind that there are some added perks you might enjoy if you pay your credit card before the due date as well. Paying your credit card early or making multiple credit card payments during the month can sometimes have a positive impact on your credit score.
How to Avoid Interest on Your Credit Card
With responsible usage, your credit card can work like an interest-free loan from your credit card company. However, certain actions could cause interest charges to kick in on your account. Here are four mistakes to avoid if you want to enjoy the benefits your credit card has to offer without the added cost of interest charges.
Related Article
Tips to Avoid Paying Interest on Credit Card Purchases
1. Always Pay Your Full Balance
The most important habit to develop where your credit card is concerned is to pay your bill on time and in full every month. Paying on time may keep your account in good standing, protect your credit score and help you avoid late payment fees.
It's also critical to pay your credit card bill in full each month to avoid interest charges and maintain a low credit utilization rate. If you don't pay your entire credit card balance, you could lose your grace period for not only that month but also the month that follows.
2. Sign Up for Automatic Payments
Many credit card companies will allow you to schedule automatic payments on your account. You can schedule an auto draft for the full statement balance to protect your grace period and avoid interest charges each month.
Even if you don't want to schedule a draft for the full balance on your account, consider scheduling an auto draft for at least the minimum amount due. This strategy could protect you from late fees and other negative consequences (like late payments on your credit report) in case you ever accidentally forget a due date.
3. Don't Use Your Account for Cash Advances
With most credit cards, when you take out a cash advance interest charges automatically begin to accrue. That's because credit card issuers typically do not offer grace periods for cash advances.
Furthermore, the interest rates that credit card companies charge for cash advances are typically higher than the APRs you pay on regular purchases on your account. And your card issuer may charge an additional cash advance fee as well. As a general rule, it's best to avoid cash advances on credit cards as these can be an expensive way to borrow money.
4. Be Strategic About Balance Transfers
If you want to avoid paying any interest on your credit cards, you might not want to use your credit card for balance transfers since balance transfer fees technically are an expense. However, 0% and low-interest balance transfer credit cards can save you money if you use them wisely to pay off other high-interest credit card debt.
In the case of balance transfers, you can use a balance transfer calculator to see if you'll come out ahead after paying a balance transfer fee. If you discover that a balance transfer makes financial sense for your situation and you're confident you can avoid future overspending, a balance transfer might make sense despite the fees.
Pay No Interest for a Limited Time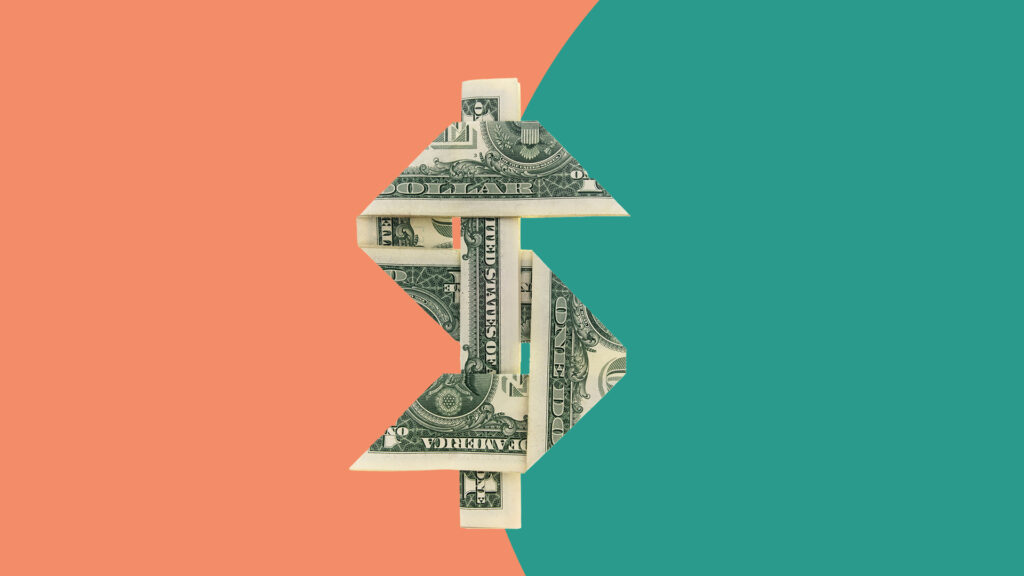 Bottom Line
A credit card can be a useful financial tool that offers many benefits when you use it for everyday purchases. You can use a credit card to build good credit for yourself and your business, earn valuable rewards and cash back and protect yourself from fraud.
At the same time, it's important to understand how to use your credit card's grace period to your advantage. If you don't budget and avoid impulse spending, you could an overwhelming pile of credit card debt.
Credit card debt can become an expensive burden in a hurry—especially in light of today's rising interest rates. So, it's more important than ever to use the strategies above to make sure you use your credit cards as tools to make your life better, not more stressful.