Most products on this page are from partners who may compensate us. This may influence which products we write about and where and how they appear on the page. However, opinions expressed here are the author's alone, not those of any bank, credit card issuer, airline or hotel chain. This page may include information about American Express products currently unavailable on Slickdeals. American Express is not a partner of Slickdeals.
Pros
Includes annual airline incidental statement credit and TSA PreCheck®/Global Entry statement credit
Valuable sign-up bonus offer
No cap on amount of rewards you can earn
Cons
Annual fee
Cannot transfer points to travel partners
Other, similar cards offer higher rewards rates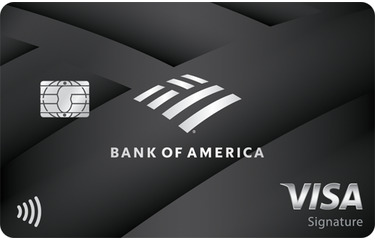 Apply Now
Bank of America® Premium Rewards® Credit Card
This card offers the most benefits for people who are already Bank of America Preferred Rewards members or have a Merrill investment account so they can tap into the 25%-75% more points on all purchases. But even if you're not one of those people, it's still a good option as a first travel credit card. You get the standard benefits often seen on travel cards, like no foreign transaction fees and lost luggage reimbursement, but you also get some premium perks like the up to $100 credit for the Global Entry or TSA Precheck application fee.
Slickdeals Compares See how the Bank of America® Premium Rewards® Credit Card stacks up to the...
Statement Credits
$100

Airline Incidental Credits

Get up to $100 in Airline Incidental Statement Credits annually.

$100

TSA PreCheck® or Global Entry Credit

Get up to $100 in TSA PreCheck®/Global Entry statement credits every four years.