Most products on this page are from partners who may compensate us. This may influence which products we write about and where and how they appear on the page. However, opinions expressed here are the author's alone, not those of any bank, credit card issuer, airline or hotel chain. This page may include information about American Express products currently unavailable on Slickdeals. American Express is not a partner of Slickdeals.
Credit card debt can be a dangerous thing to have but with outrageous credit card interest rates, now is a very bad time to hold an outstanding balance on your credit cards.
Below we'll unpack the stats you're up against and discuss five ways you can mitigate the impact.
Related Article
8 Things that Are the Most Affected by Inflation
As Inflation Continues, Credit Card Debt Balloons
The destructive combination of unwavering high inflation and mass layoffs has consumers relying heavily on their credit cards to sustain them. A survey shows 46% of card users now rely on their plastic to get them through.
However, the true problem isn't with the use of credit, but the outrageous cost it's coming at. Interest rates are hovering from 20% to 25% depending on your credit score. But even with excellent credit, users are still getting sucker punched by a 16.93% interest rate on average.
How Does Inflation Impact Credit card Debt?
Inflation isn't the entire root of the problem, but we have found there is a staggering correlation between the rise in inflation and the increase in credit card debt nationwide. Take a look at the two charts below.
Source: Twitter
The impact comes from the high prices caused by inflation. High prices lead to Americans borrowing more to cover the cost. Add in mass layoffs and you have a perfect storm of limited financial resources, increased prices, and high-interest credit cards.
5 Ways to Mitigate the Effects
While we can't do anything to fight mass layoffs, rising inflation, and the insane price for a carton of eggs, we do have some suggestions for mitigating the effects. Here are five ways you can outlast inflation without incurring more than the necessary amount of high-interest credit card debt (if any at all).
Introductory Offers
0% APR introductory offers are a fan favorite among credit card users. Namely, because it offers a breather of sorts to help you if you must take on credit card debt. Introductory offers can give you a 0% APR (zero interest) for a set timeline upon account opening. While timelines do vary, you can usually see those rate suspensions anywhere from 3-18 months (some even longer) depending on the issuer.
This can mean a significant amount of savings when you consider that up to 25% of your balance is being added to your debt each month.
Save Even More with a Low Interest Credit Card
Rewards and Cash Back
There are a wealth of rewards and cash-back credit cards that give you a return on your everyday spending. The key is to use your credit card as a tool, reap the benefits it has to offer, and pay off the balance at the end of the billing period.
Otherwise, you're chasing down rewards that in no way will match up to the high cost of interest you'll get charged.
Earn Cash for Your Spending
Partner Offers
Partner offers are inclusive benefits that are not directly monetary. For example, some card issuers offer credit statements to cover Uber Eats, memberships, and streaming services. All things that you likely use and pay for each month with cash.
Get The Most Bang for Your Buck with Rewards
Balance Transfers
Balance transfers are underestimated and underutilized as a tactic to avoid high-interest credit card debt. With a balance transfer, you can take advantage of combining multiple accounts into one to only have one payment.
Plus, by taking advantage of a 0% APR introductory offer you can consolidate your high-interest credit card debt and eliminate paying any interest during the zero interest term. Simply pay off the balance within the introductory period and you could eliminate having to pay any interest at all.
Pay No Interest for a Limited Time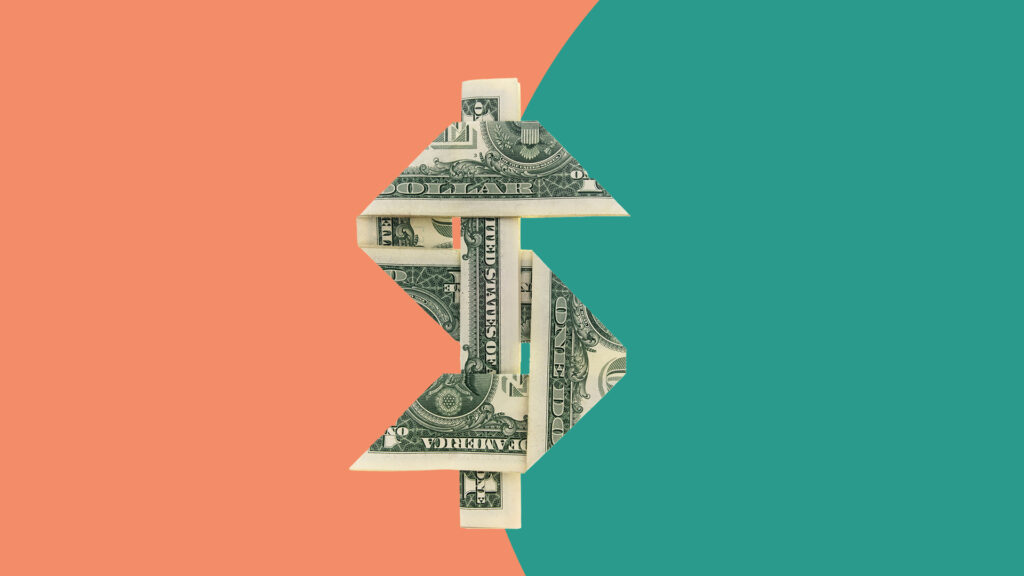 A word of caution – balance transfer offers can come with transfer fees and conditional requirements. If you breach the agreement you could be subject to penalties and lose your introductory offer.
Emergency Loans
Emergency loans get a bad rep for their costly setup, and we agree a personal loan should not be your first line of defense. But even the most prepared find themselves in a bind from time to time. Whether you have bad credit, excellent credit, or need same-day approval, options are available.
But before you accept the terms and cash in be sure to consider the pros and cons of personal loans fully.
Pros
Offers safety net
Can be used to build credit
Fast funding
Cons
Can be expensive
Can potentially hurt credit
May require collateral or co-signer
Adds to debt burden
The Bottom Line
Obviously finances work much more in your favor when you're being proactive rather than reactive. Carrying low credit card balances, having emergency funds and good credit history can save you from acquiring high-interest debt. But if you must use your credit card as a safety net, use it wisely.