Most products on this page are from partners who may compensate us. This may influence which products we write about and where and how they appear on the page. However, opinions expressed here are the author's alone, not those of any bank, credit card issuer, airline or hotel chain. This page may include information about American Express products currently unavailable on Slickdeals. American Express is not a partner of Slickdeals.
A checking account is an important financial tool that can make paying bills and managing your finances a lot easier. Yet, if you keep either too much or too little cash in your checking account, you could run into trouble.
The following guide will help you determine the right amount of money to maintain in your checking account and avoid problems when splitting your cash between your checking account and other deposit accounts that offer higher interest rates on your savings.
Average Checking Account Balance
The average quarterly checking account balance in the United States ranged between $6,700 to $25,000 as of Q2 2022, according to data from the JPMorgan Chase Institute. According to its research, the highest income families had average balances that were between three and four times higher than families with the lowest incomes.
However, when you look at average quarterly checking account balances, it can skew the results. Some households, after all, have bank account balances that are quite large compared to others.
Instead, it can be helpful to consider median weekly checking account balances for a more accurate picture of what's happening in the finances of American households. According to the JPMorgan Chase Institute, the median weekly U.S. checking account balance in Q2 2022 ranged from under $1,300 to just above $7,000.
The Federal Reserve's 2019 Survey of Consumer Finances (SCF), the most recent data available, also shares helpful information on this subject. According to the survey, the conditional median transaction accounts balance (e.g., checking accounts, savings accounts, money market accounts, prepaid debit cards, and call deposit accounts) in 2019 was $5,300. More than 98% of consumers had at least one type of transaction account at the time of the survey.
Recommended Checking Accounts
Axos Rewards Checking Account
Open Account
at Axos
Our Rating 5/5 How our ratings work Read the review
APYUp to 3.30%

Earn up to 3.30% APY for completing qualifying activities.

Minimum
Deposit Required$50
Intro Bonus Up to $300Expires December 31, 2023

Use promo code SUNNYBONUS and apply by December 31st, to earn up to a $300 bonus!
Axos Bank Rewards Checking gives customers the chance to earn up to a 3.30% APY on their deposits with no monthly fees. These are all terrific features for a checking account, but Axos is digital-only, so if you deal with cash regularly it's probably not the best fit for you.
Overview
While it takes a bit of work to unlock the maximum interest rate, Axos Rewards Checking customers can potentially earn an impressive 3.30% APY. This account also does not include any monthly fees.
Pros
Strong APY compared to similar accounts
No monthly maintenance fee or monthly minimum balance
No overdraft or non-sufficient fund fees
Unlimited domestic ATM fee reimbursements
Cons
Minimum deposit required for account opening
Several qualifying activities required to earn maximum interest
No physical branch locations
Chase Total Checking® Account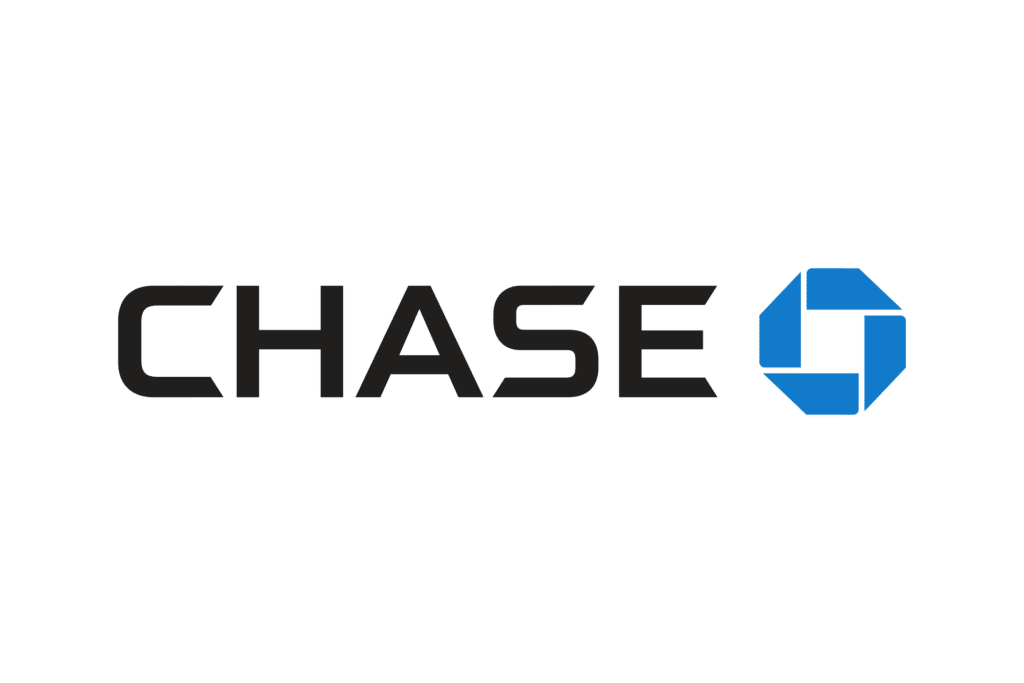 Open Account
at Chase
Our Rating 4/5 How our ratings work Read the review
APYN/A
Minimum
Deposit RequiredN/A
Intro Bonus $200Expires October 18, 2023

New Chase Total Checking customers can earn a $200 bonus when they open an account and set up direct deposit.
Chase Total Checking® is among the best entry-level accounts. It typically offers a $200 bonus, and historically all you have to do to earn it is set up direct deposit. On top of that, it's fairly simple to waive the $12 monthly fee. However, it's worth noting that it doesn't offer many valuable features or benefits and it's not an interest-bearing checking account.
Overview
Chase Total Checking® is a basic checking account that doesn't offer many premium features. However, if you can easily meet the qualifications required for the new account bonus (and to waive its monthly fee), it's a good option for those who want an entry-level account.
Pros
No minimum opening balance
Multiple ways to waive monthly fee
Bonus is relatively easy to earn
Access to nationwide Chase branches and ATM network
Cons
Monthly maintenance fee
Account does not earn interest
Related Article
How to Manage Multiple Bank Accounts and Credit Cards Like an Expert
Finding the Right Checking Account Balance for You
Understanding how much the average person keeps in their checking account can be helpful information. But it's important to examine your personal budget and financial goals to determine the ideal amount to keep in your checking account. Your income and expenses also play significant roles in helping you find the right balance of cash to keep in your checking account and the money you should direct to other places.
In general, checking accounts don't offer the highest interest rates available. Although, some of the best checking accounts may feature higher annual percentage yields than the competition. Therefore, many financial professionals recommend putting enough money in your checking account to cover your bills and living expenses for one to two months at most.
You may also want to add a checking account buffer for unexpected expenses. A checking account buffer can be a fixed amount of money, like $500 or $1,000, depending on the size of your household. Others prefer to make their buffer a percentage of their monthly expenses (e.g., 20%-30%).
It's also important to pay attention to any checking account minimums that your bank may impose. For example, your bank or credit union might require you to maintain a certain average daily balance to avoid certain bank fees like a monthly maintenance fee. Of course, if you open a free checking account, you won't have to worry about such expenses.
What to Do With the Rest of Your Cash
Once you figure out the right amount of money to keep in your checking account for bills, variable expenses, and a buffer for unexpected expenses, it's wise to make a plan for the rest of your money. Of course, if you owe high-interest debt like credit cards, you'll want to work toward paying down those balances as aggressively as you can.
It's also important to create a healthy emergency fund to serve as a financial safety net. You'll typically want to store your emergency fund somewhere besides your checking account, such as a high-yield savings account or a money market account. And you might even want to store your emergency savings with a different financial institution.
Once you have your debts under control and a handle on your emergency fund, it's wise to branch out and look at other savings goals as well. You can use other deposit and investment accounts to try to maximize your money's growth potential.
Recommended Savings Accounts
CIT Bank Platinum Savings Account

Open Account
Member FDIC.
Our Rating 4.5/5 How our ratings work Read the review
APY5.05%

Earn 5.05% APY on balances over $5,000. Balances of less than $5,000 earn 0.25% APY. Annual Percentage Yield is accurate as of July 27, 2023. Interest rates for the Platinum Savings account are variable and subject to change at any time without notice.

Minimum
Deposit Required$100
Intro Bonus N/A
The CIT Bank Platinum Savings account offers one of the top APYs on the market right now, and CIT's flexible transfer options make it easy to access your money. So long as you're able to consistently maintain an account balance of $5,000 (the minimum amount required to earn this account's top APY) you'll likely find a lot of value in this account.
Overview
With the CIT Bank Platinum Savings Account, customers earn 5.05% APY on balances over $5,000. However, for accounts with less than $5,000, the APY falls to 0.25%. This account features a minimum opening deposit requirement of $100 and does not charge monthly maintenance fees. Accountholders also get free transfers to and from connected bank accounts, which even extends to non-CIT accounts.
Pros
Strong APY for balances over $5,000
No monthly service fee
Free electronic bank transfers to checking accounts (even if it isn't a CIT checking account)
Cons
APY on lower balances is unimpressive
No fee-free ATM network
Minimum opening deposit required
UFB Direct High Yield Savings Account
Open Account
at UFB
Our Rating 5/5 How our ratings work Read the review
APY5.25%

UFB Direct breaks balances into five tiers, but, currently, there is only one interest rate.

Minimum
Deposit RequiredN/A
Intro Bonus N/A
The UFB High Yield Savings Account has one of the highest interest rates we've seen for a high-yield savings account at up to 5.25% APY. Plus, there are no monthly fees and no minimum balance to open.
Overview
With one of the strongest high-yield savings interest rates on the market, as well as no monthly fees or minimum opening deposit, UFB Direct's High Yield Savings Account is an extremely attractive package.
Pros
Strong interest rate
No maintenance fees or minimum monthly balances
Free complimentary ATM card
Mobile app and SMS banking
Cons
No signup bonus
No associated checking account
Related Article
5 Low-Risk Ways to Earn More Money On Savings
How to Choose a Bank Account
When you're looking for a bank or credit union to work with, it's important to find a financial institution that's a good fit for your specific needs. To help figure out the priorities you're looking for in a financial institution, you can ask yourself the following questions.
Do you want a bank or credit union that charges few fees?
Is in-person banking important to you?
Are you hoping to earn a competitive APY on your deposit account balances?
Would you like to earn a bank account bonus when you open a new account?
Once you identify your banking priorities, it should be easier to start the comparison process. For example, you'll know to avoid considering the best online banks if you have your heart set on opening a bank account that offers in-person branch banking services to its customers. However, if you are more concerned about avoiding fees and earning the best interest rates possible, you're likely to take a different approach with your research.
Want to earn some extra cash?
Bottom Line
Figuring out a comfortable checking account balance for your budgeting needs is a personal decision. And you shouldn't be afraid to try different budgeting approaches until you figure out the best method for you and your household.
If you find that you transfer more money to your savings account than you're comfortable with in one month, you can always adjust your strategy moving forward. Just keep a close eye on your checking account while you're in the trial phase to make sure you don't overdraw your account until you find a system that works well for you.