Most products on this page are from partners who may compensate us. This may influence which products we write about and where and how they appear on the page. However, opinions expressed here are the author's alone, not those of any bank, credit card issuer, airline or hotel chain. This page may include information about American Express products currently unavailable on Slickdeals. American Express is not a partner of Slickdeals.
Recession headlines can make anyone a bit fearful, especially since so much of our mental activity post-COVID is focused on what's next, and many of us are also making big life decisions, like changing our marital status or changing careers. I understand the feeling, as I'm also navigating new personal matters that impact my own financial well-being.
While some economists question if we're really heading into a recession, citing job gains in a wide range of sectors, including leisure and hospitality, professional and business services, healthcare, and social assistance, the overwhelming consensus is that we're headed into a global "correction" of some sort. Most likely it will look and feel like a recession.  
What's a recession?  
Generally, a recession is any period in which trade and industrial activity are reduced for at least two quarters. Additionally, economists look at other indicators, including employment levels, real incomes, and retail sales.
Typically in recessions, businesses don't want to hire, and consumers don't want to spend. Sometimes, the desire not to spend is triggered by inflation, when costs go up, and people tend to buy less. Many of us are experiencing that now.
While all of this can sound scary, there are important silver linings that can potentially help you thrive in a recession and beyond.
Falling Stock Prices in a Recession Is a Chance to 'Buy Low'
If you invest in stocks or are thinking about starting to invest, a recession might be a perfect time. Overall economic slowing can bring company stock prices down because income and employment decline and companies struggle to sustain profitability.
"When the times get tough, the tough go shopping," says Henry Zabarsky, managing director of the Zabarsky Group at LPL Financial and whom we interviewed for insight on what could occur during a recession. "Prices are dropping as compared to six or seven months ago, which is good news if you're looking to invest."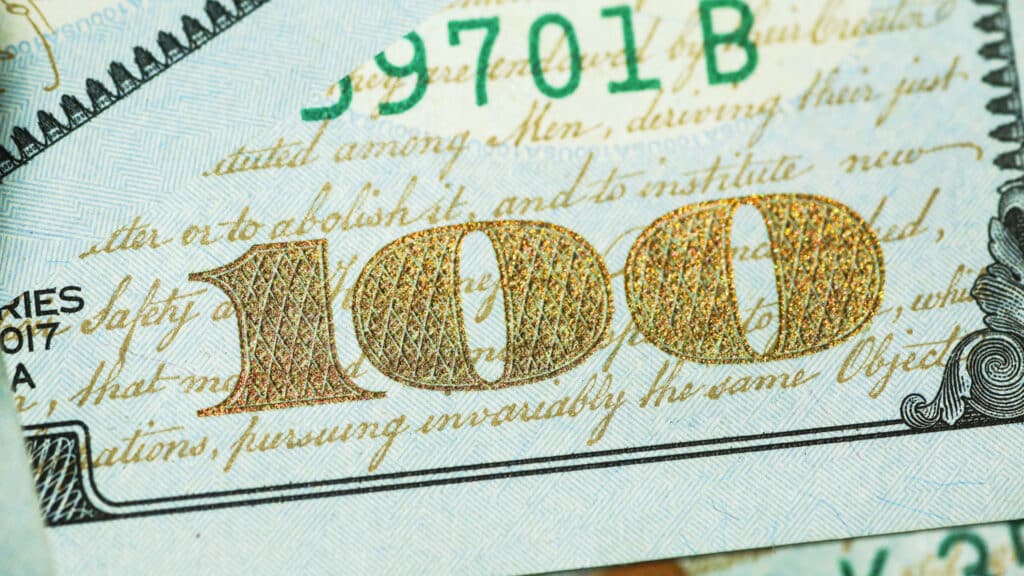 Related Article
Investing for Beginners: 11 Ways to Invest $100 (and Grow It to 6 Figures)
Dollar-cost averaging could improve your portfolio over time.
Another way to benefit from lower stock prices is to participate in dollar-cost averaging, which systematically invests a certain amount of money regularly. During a recession, your investment dollars may buy more, improving your portfolio in the long run.
"Whether you're participating in a dollar-cost averaging program like an employer retirement plan or have set up monthly contributions with your financial professional, investing is always about the long game, so you can buy now at these lower costs and hold your investments as the economy cycles back into expansion in the coming years," Zabarsky added.
Personal Wins for Both Your Budget and Savings
Economic changes can be a great incentive to look at your spending. There's a difference between panicking and preparing, and it makes sense to review your costs and see where you can make adjustments should you need (or want) to.
Right now, I'm shoring up resources in case there's a change in my working status. It's always a good idea to have about six months of expenses in a savings account -- but even just a month or a few months to buy you time to reset is worth setting aside. You can also start to adjust your basic expenses now, so you're mentally and financially ready for any changes that could come along.
Areas where you can find savings — without contributing to slowing the economy — may include your home utility use, like gas and electricity, and ditching the car for walking or biking for local errands. I also look for the bargains created by the COVID supply chain backlog and subsequent inventory overload — like consumer electronics and sporting goods — and make purchases accordingly.
Good news on the savings front.
Interest rates on high-yield savings accounts are over 2% right now with certain banks. And even without a minimum deposit requirement, you can get at least a 1.70% APY on your money. That can help offset any hit your finances are taking on other fronts.
Motivation To Zap High Credit Card Interest
Going hand-in-hand with looking at your budget is looking at your credit cards for opportunities to save money. With average credit card interest rates hovering near 20%, a recession may be the perfect time to move high-interest credit card debt to a credit card offering a low or no-interest APR offer and reap the (often significant) savings.
Related Article
Should I Get a Loan to Pay Off Credit Card Debt?
Many cards offer a balance transfer introductory rate of 0%, often for 12 months or longer, to incentivize people to move credit card debt from a high-interest card to it. With the no-interest on the balance transfer amount, you can pay down debt, lower your monthly payment during the recession, and perhaps even eliminate your debt by the time the promotional period ends.
Incentive To Start Your Side Hustle
A recession and overall economic slowing can show up in the job market, and large companies typically will reduce their headcount. For some, this may mean job loss. While unemployment is never comfortable, it can be a catalyst to either starting out on your own with a business or, if your employment continues, nudging you to diversify your income with a side hustle.  
Related Article
Best Online Side Hustles for Extra Income
In fact, many of the super successful businesses we know today — like Instagram, Airbnb, and Venmo — formed during a recession. The internet is chock full of resources for starting your own business, including the U.S. Small Business Administration.
Economic cycles can be challenging to steer, but they can be skillfully navigated if you're prepared and proactive.
Note: The information provided here is not financial advice, and you should always seek out the input of a financial expert before investing or making important financial decisions.